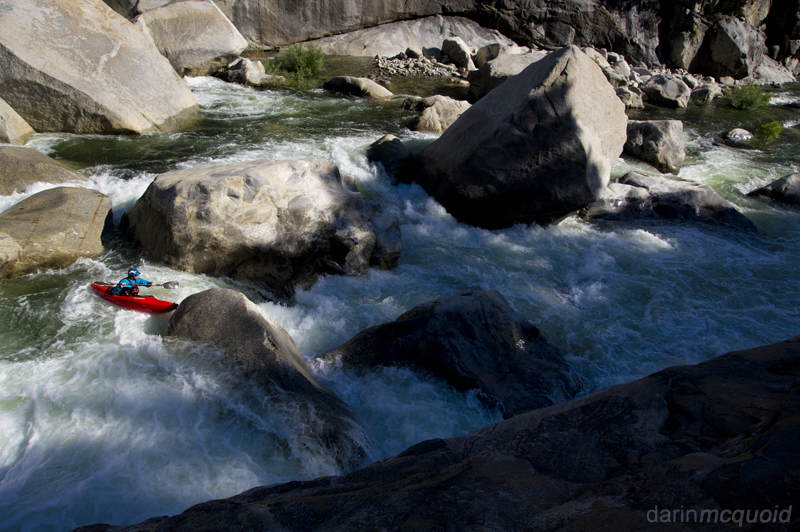 Daniel Brasuell, Stefon Shelton and Logan Smith scouting Zero to Hero, it goes better than it looks.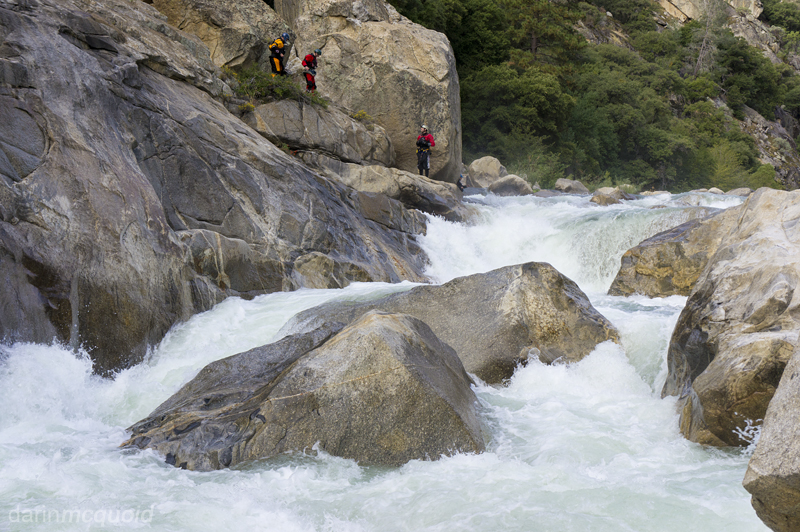 It's a shame that portaging Zero to Hero is no easy task, it requires traversing a loose scree field and then some rope work or throw and go to get past this section.




After Zero to Hero the river eases up and it's quick time down to the take out.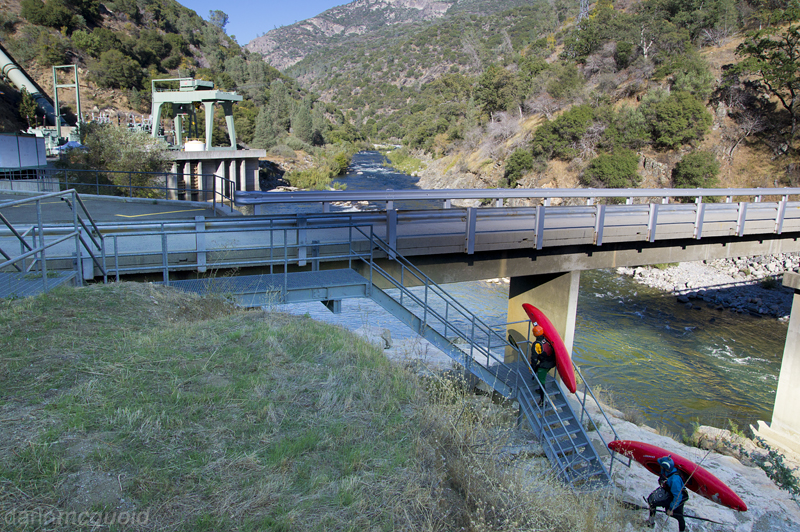 Take Out:
Near the small town of North Fork head up Minarets Road for ~14 miles until a right turn on 8S03. It's a steep three miles to the river - gear down. Parking and access is obvious.
Put In:
Return to Minarets road and head up river 24 miles to Mammoth Pool Dam. You can just follow signs the whole way. Follow the road to the left of the spillway all the way down. You can do this whole shuttle with a regular car. ~3 miles is on good dirt road, the rest is paved. Shuttle takes about an hour and a half.
Daniel Brasuell's
video of Tied for First.
If you are bold and aggressive, the river can take as little as two hours. On the other hand, if you want to scout a lot, plan on five to six hours to figure out the eight miles of quality rapids.
Flows:
San Joaquin below Mammoth Pool