Use the spanner wrench on the outer (slotted) of two rings on the front of the lens. Unscrew counter-clockwise, this loosens the front optical block. Pull it out and set aside somewhere safe.
Looking inside there is a lot going on, but thankfully it's more simple than it looks.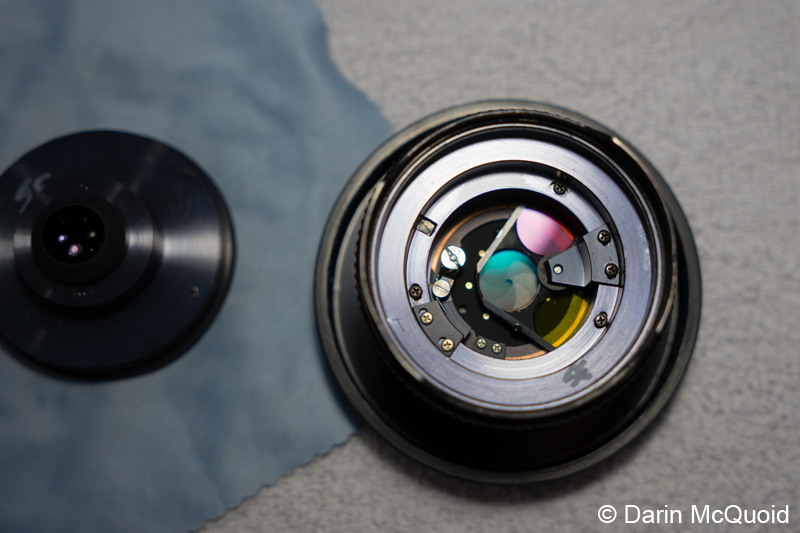 Remove the screws the white arrows are pointing too. Life out the spring and set aside with screws. Then remove the screws the orange arrows are pointing to. Remove color filters and set aside with screws. Finally remove the three screws the blue arrows are pointing to. Now the rear optical block pulls out the front and can be set aside.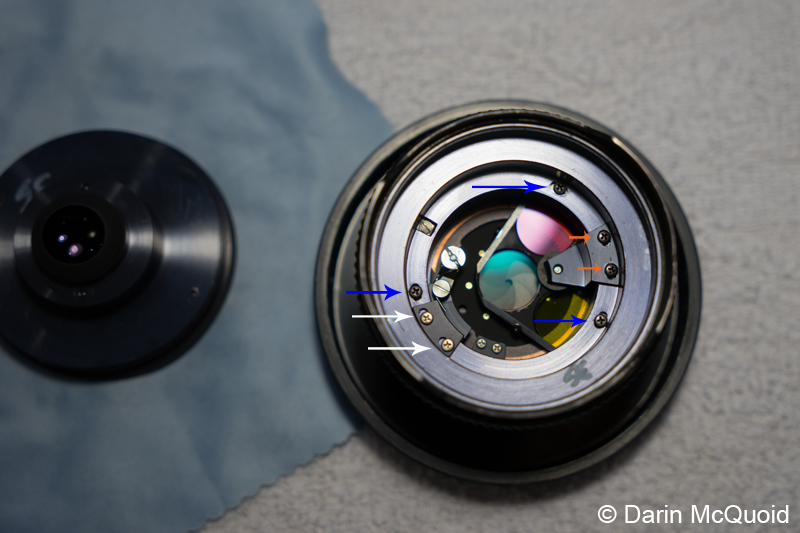 The front optical block, color filter mechanism and spring mechanism.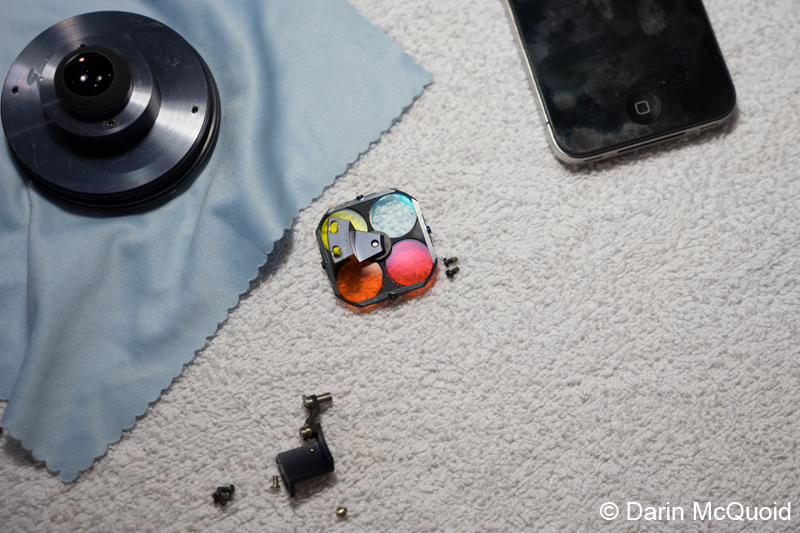 It's interesting, the built in hood is attached to the rear optical block.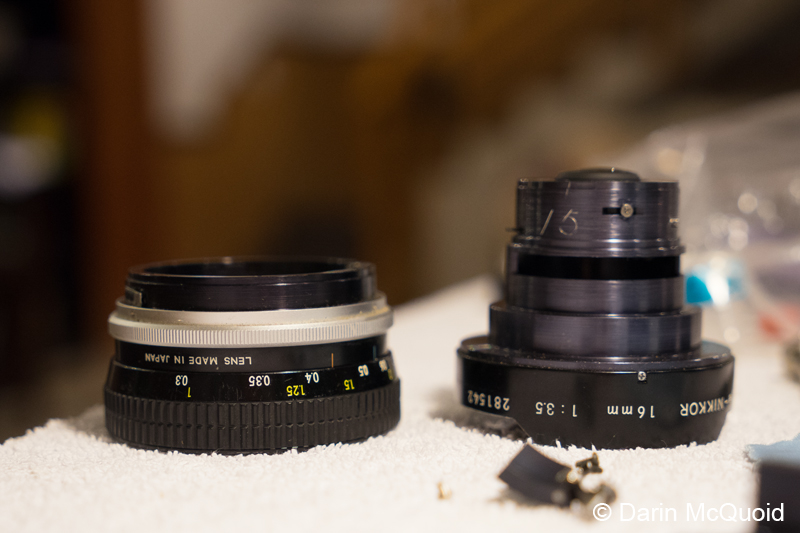 Remove the hard focus stop that's held in by two JIS screws.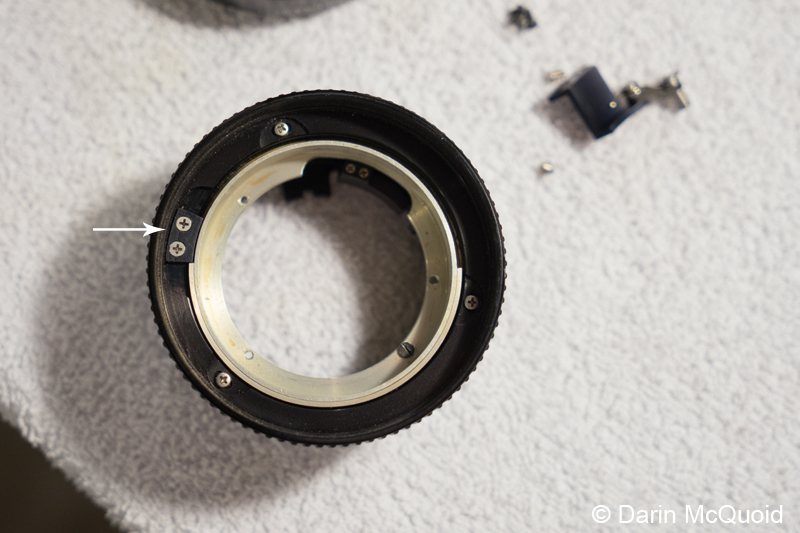 I also removed the rear lens mount, but wouldn't suggest doing so at this stage. This is what we're left working with, really just the helicoids.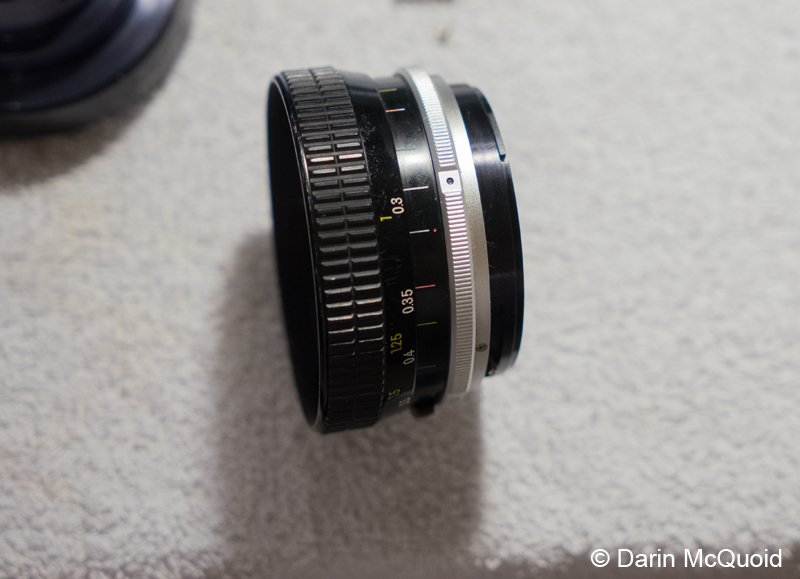 Now we're to the point of no return.
Slowly

unscrew the outer focusing helicoid. Go

slow

while

pulling

the inner helicoid away from the outer body with constant pressure. It's

very important

to know where the focusing helicoid separates, because it needs to be threated back on in the same exact spot or focusing will be off when reassembled. On my copy it was just over three turns.