It's light and it's all plastic. It's cheap and it is also surprisingly sharped if stopped down. The AF is not particularly fast, and barely qualifies as AF-S since there is no instant AF over ride; you have to flip a switch on the body or lens. There is not a whole lot to write about here, this lens comes in most as part of a kit with most consumer Nikon dSLRs.
It's more important to be there then have the best equipment. A few years ago Kokatat used this as the first ever whitewater cover shot on their catalog. Shot with this humble lens.

Charlie Center in the Crucible.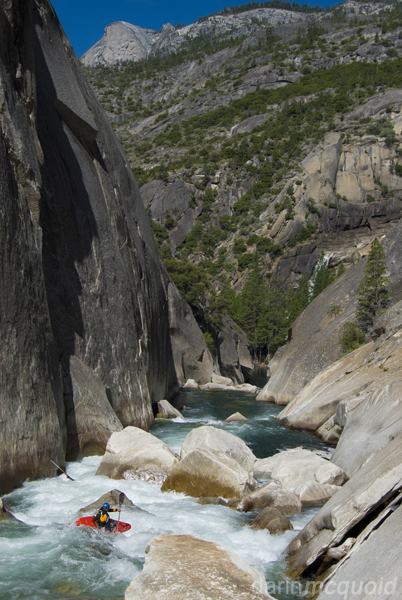 Nikon D200, Nikkor 18-55mm f/3.5-5.6G @ 32mm 1/800 F8 ISO 200
It's sharp if you can keep it around f/8. 100% unsharpened crop.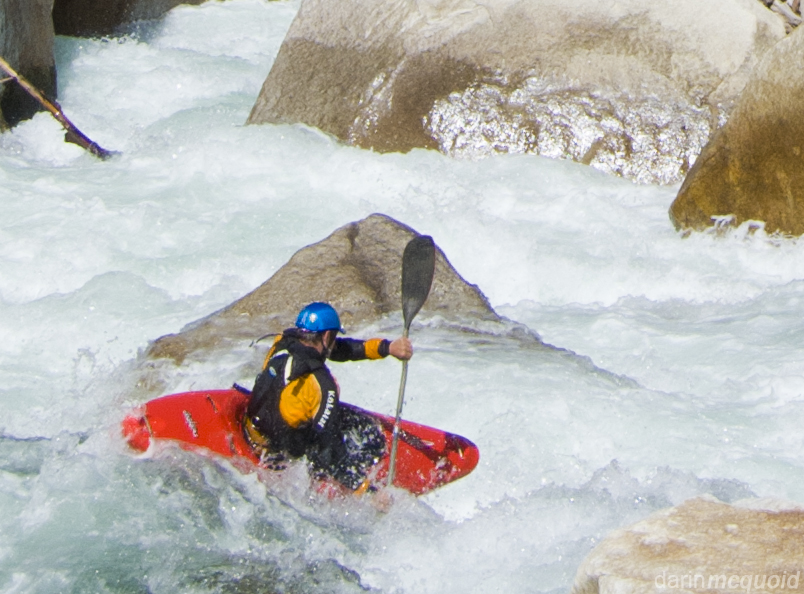 Build: 4/10 -
Cheap plastic, it wont last more than a few years of class V.
Handling: 6/10 -
Terrible focusing ring but the zoom ring is smoother than expected.
Performance: 7/10 -
Sharp stopped down.
Value: 8/10 -
It's cheap at ~ $120.
Overall: 7/10 -
Performance better then cost..
Practicality for kayaking: 8/10
Nikon may rule the roost for the best mid range kit lens. In many ways this lens makes sense for kayaking. Provided you shoot under bright sunlight and a DX format camera. If you get it near free in a bundle it's certainly worth it. If paying full price, the Tamron or Sigma 17-50 f/2.8 lenses would be a better investment, but are obviously much more expensive (offering better optics and similar AF performance).
Other Reviews