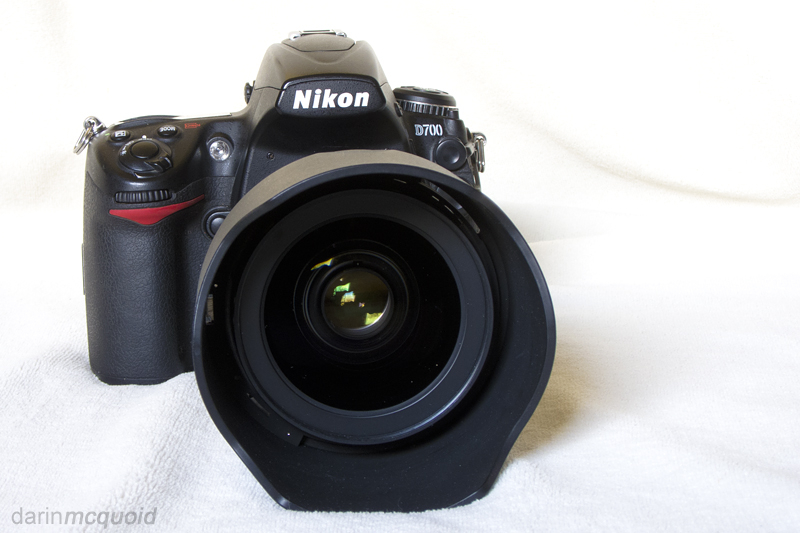 Weight: 32oz
Filter Size: 77mm
2015 Update: I sold this lens, it's just not up to the demands of 24+ megapixel sensors and in need of a serious update.
It's sharp, well built and has a fast constant aperture. It handles adverse lighting well, and has lightning quick auto-focusing that's also very accurate. Basically everything you'd expect for a nearly $2,000 lens. Except VR, somehow Nikon forgot to put any form of image stabilization in this lens.
How sharp? How about a nice dark day on the river to see. Daniel Brasuell on Goose Creek.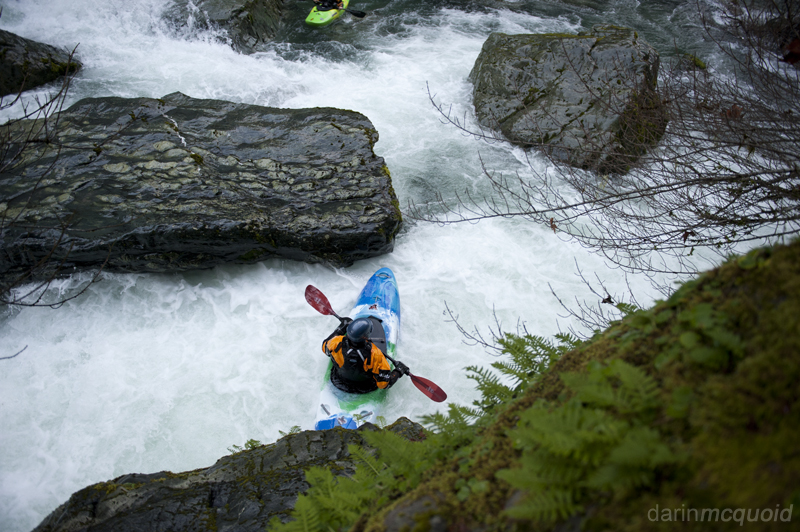 Nikon D700, Nikkor 24-70 2.8 @ 24mm 1/800 f2.8 ISO 800
100% unsharpened crop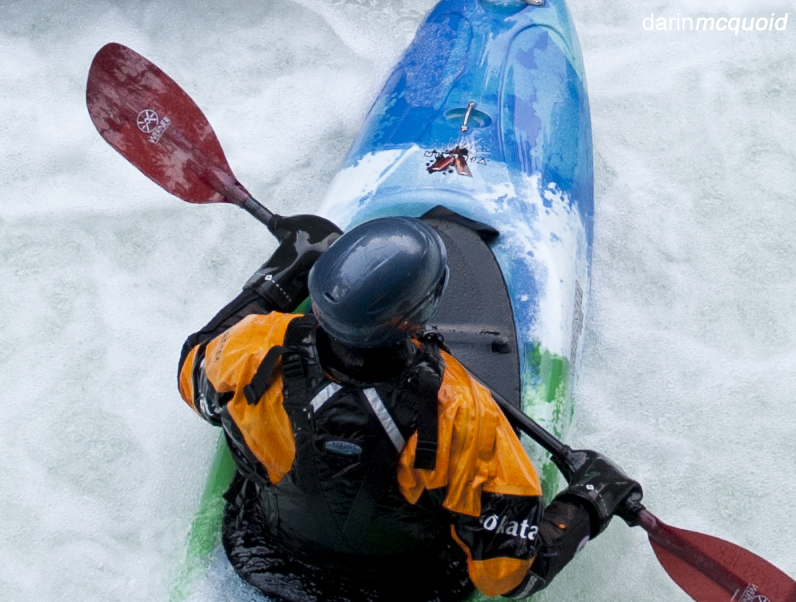 Nikon D700, Nikkor 24-70 2.8 @ 24mm 1/800 f2.8 ISO 800

Ok just how big? It's mass makes it feels slightly larger than the 70-300VR, in part due to the larger diameter.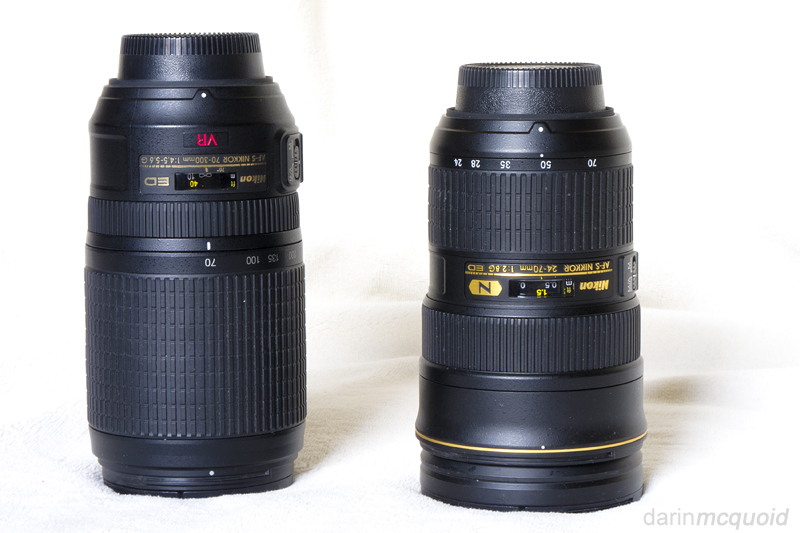 The massive lens hood draws attention to this lens. People will comment; this is not a good lens for being subtle. The upside of the lens hood is that you can adjust a polarizing filter with the hood on. You also see no lens movement if the hood is on, because it all happens under the hood.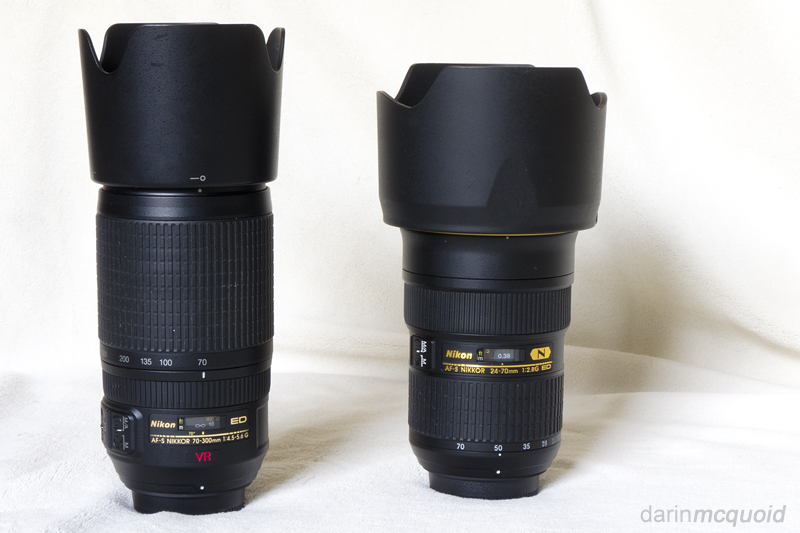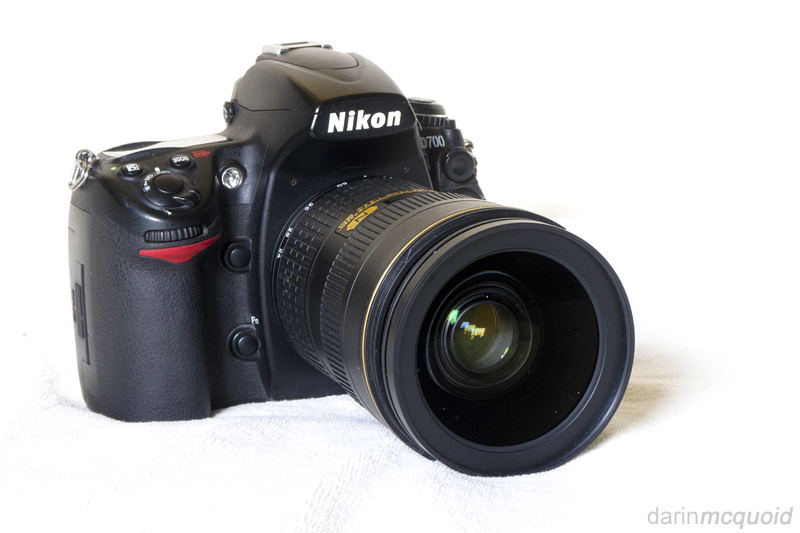 Build: 9/10 -

As good as modern AF-S lenses get. Still doesn't feel as good as an AIS lens.


Handling: 9/10 -

Dropping a point here because this is a two pound lens. It's a lot to carry around.


Performance: 9.5/10 -

Incredible performance, softer in the corners at 2.8 with some coma but nothing terrible


Value: 5/10 -

You get what you pay for, and you pay a lot for it
Overall: 7/10 - It's an amazing, expensive lens that should have VR


Practicality for kayaking: 5/10 -

unless you have loads of cash it's just not something you're going to use on the water too often because of the size, weight and cost. Outside of those issues it's an amazing, expensive lens that produces pleasant images.



Other links:

Photozone review