Well there isn't a whole lot for me to say about this lens that hasn't been said. I guess I'll say some of it again. 50mm is one of the most common and oldest focal lengths around. It's also one of the simplest to make. . What does this mean for you? 50mm lenses are cheap, fast, and light. This $120 lens is sharp when slightly stopped down. Because of this it's most users first prime lens. Wide open this small lens loses considerable contrast, but can still produce a printable image. It uses Nikon's classic 52mm filter size, which is nice if used with other older lenses. The front lens element is recessed, making a lens hood not really necessary. Background blur is not particularly pleasant, which is a shame as otherwise this would be a nice portrait lens for DX cameras.
Worth noting:
Focus is fast, but driven by the camera body. It won't focus on Nikon's budget SLR s like the D3100, D3000, D60, D40X or D40.
Still compatible with old Nikon SLR s.
On a DX (APS-C sensor) these can make great portrait lenses.
A short focus throw makes it dismal for manual focus applications.

This ran in Canoe and Kayak a few years ago, a thunderstorm was coming in and made things exceptionally dark.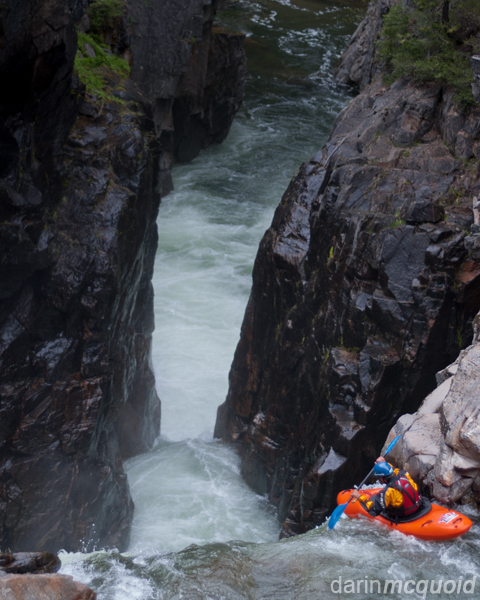 Nikon D200, Nikkor 50mm 1.8 @ 1/500 f/1.8 ISO 250
You can see the sharpness fade from the front of the kayak to the rear.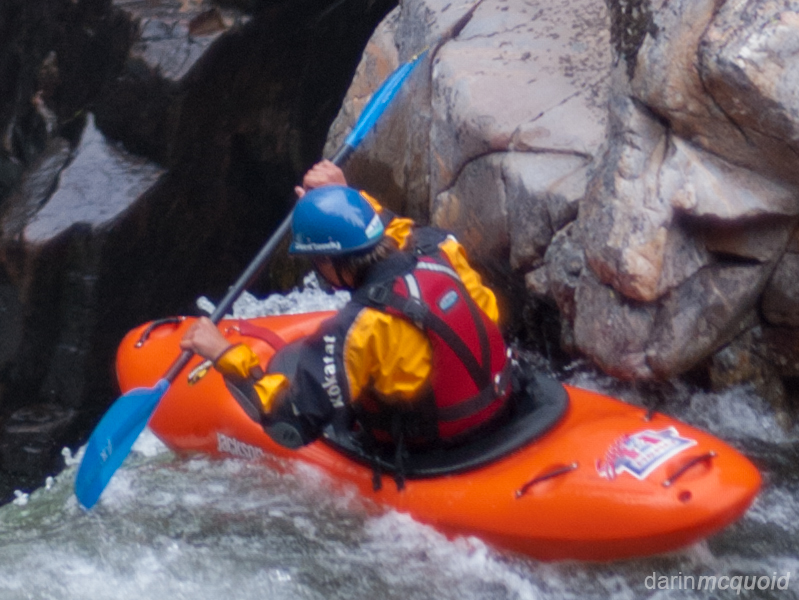 Stopped down: Jonas Grunwald.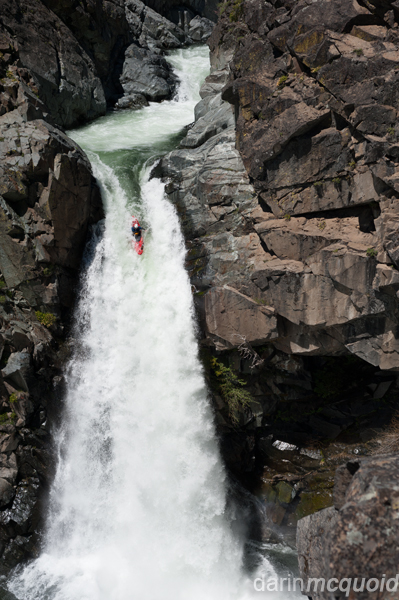 Nikon D700, Nikkor 50mm f/1.8 AF-D @ 1/1000 f/6.3 ISO 200
100% crop.