Many of Nikon's cheap kit lenses perform amazingly well for their price point. The Nikkor 70-300mm f/4-5.6 is not one of those. It's the kind of cheap kit lens that gives them a bad reputation. It weighs only two-thirds as much as the 70-300VR and performs a third as well. In good lighting, from 70-200mm it can give decent, but never stunning results. During two years in my possession the lens just didn't find itself on the front of my camera due to a terrible plastic feel and dismally slow auto-focusing. If you want to focus this lens manually don't bother. The focus ring is up front, small, sloppy and has minimal focus throw.
I'm not one to be scared away from a lens because it's cheap and poorly made. The Nikon 75-150mm is a personal favorite. Let's see how the 70-300G works in the field under friendly conditions.
The lighting is bad but it's plenty bright out. 100% crop from near the center of the frame.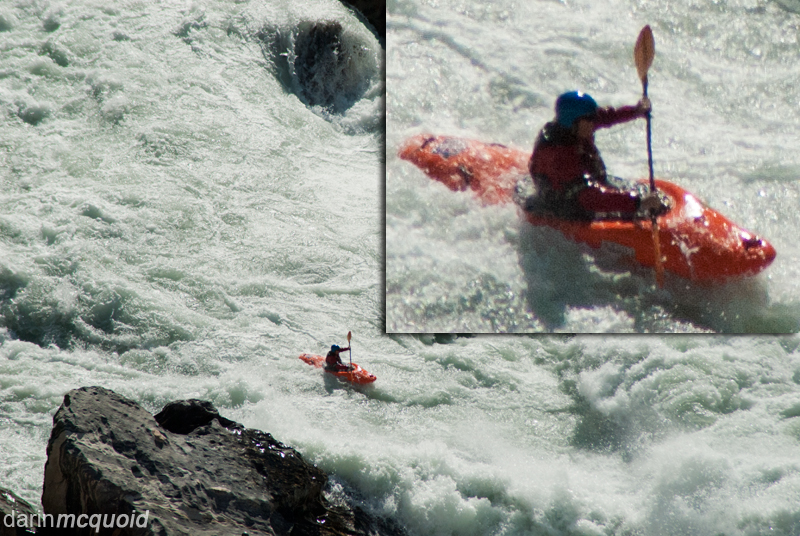 Nikon D200, Nikkor 70-300mm 4-5.6G @ 300mm 1/1250 F10 ISO 250
Not quite wide open and from the center of the frame. I shudder to think of the corners on FX wide open.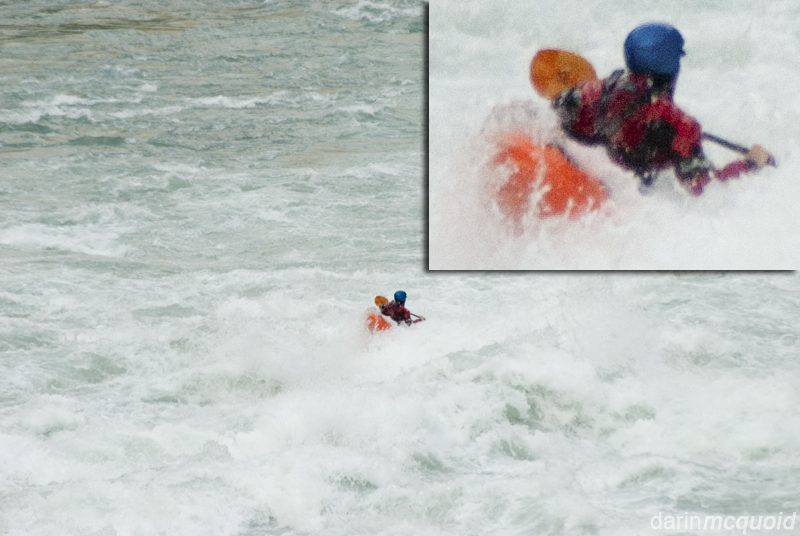 Nikon D200, Nikkor 70-300mm 4-5.6G @ 300mm 1/800 F6.3 ISO 400
The much more expensive Nikkor 70-300VR is not known to be outstandingly sharp at 300mm, but for comparisons sake lets take a quick look at it.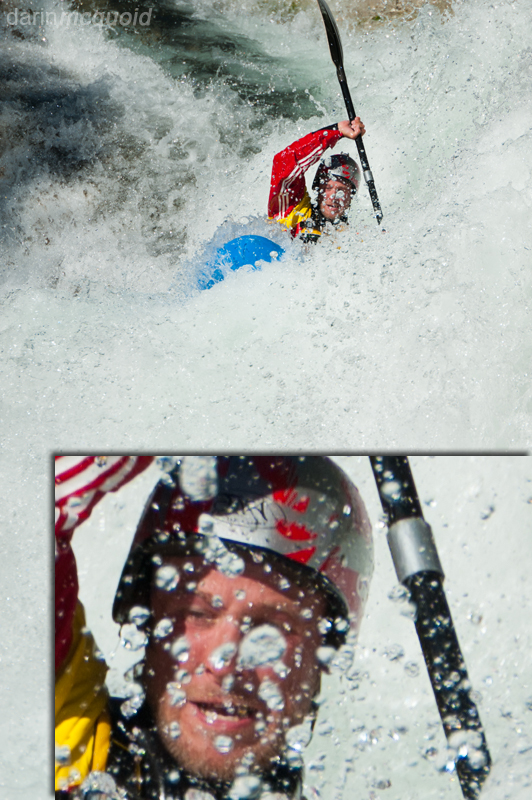 Nikon D700, Nikkor 70-300VR @ 300mm 1/1250 f/8 ISO 250
Let's go even easier on the lens, bright light and 210mm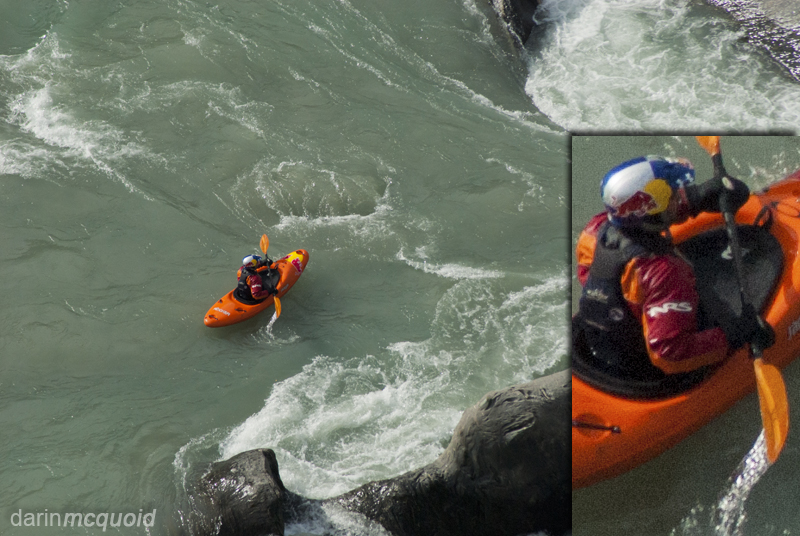 Nikon D200, Nikkor 70-300mm 4-5.6G @ 210mm 1/1000 F9 ISO 400
Build: 3/10 -
Cheap plastic, feels like it may fall apart at any moment.
Handling: 4/10 -
Terrible focusing ring and rough zooming action.
Performance: 5/10 -
Modestly sharp from 70-200mm.
Value: 5/10 -
It's cheap at ~ $100
Overall: 4/10 -
Low cost and performance to match.
Practicality for kayaking: 5/10
It's cheap, light, and one lens that I have not once regretted parting with. Images never have a crisp feel and the lens never really satisfies in any aspect. I'd save my money on this one and save up for the
70-300VR
, or go with a
75-150 Series E
, older Nikkor 70-210 or even a similarly priced Tamron 28-300 non-VC, which is similar in size and weight, slightly sharper and has a lot more range.