Reiner Glanz acting as sous-chef de cuisine.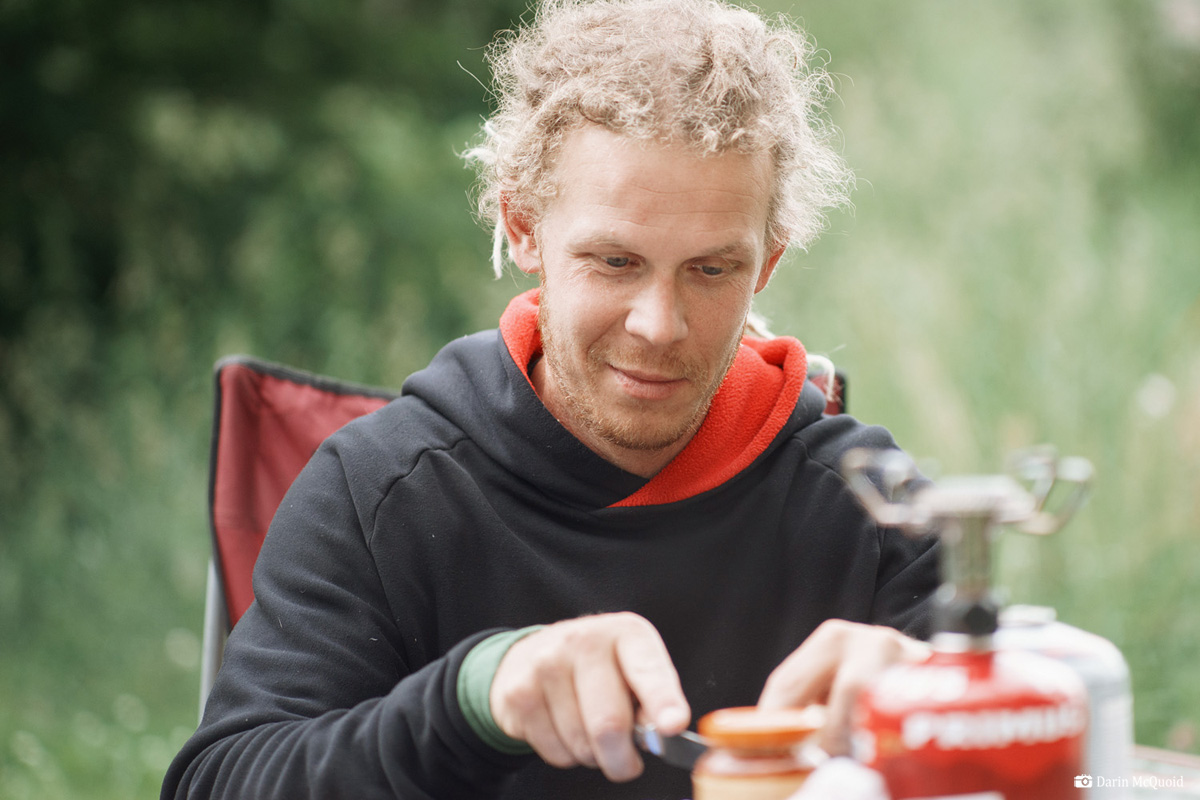 Manu Koehler acting as quality control specialist.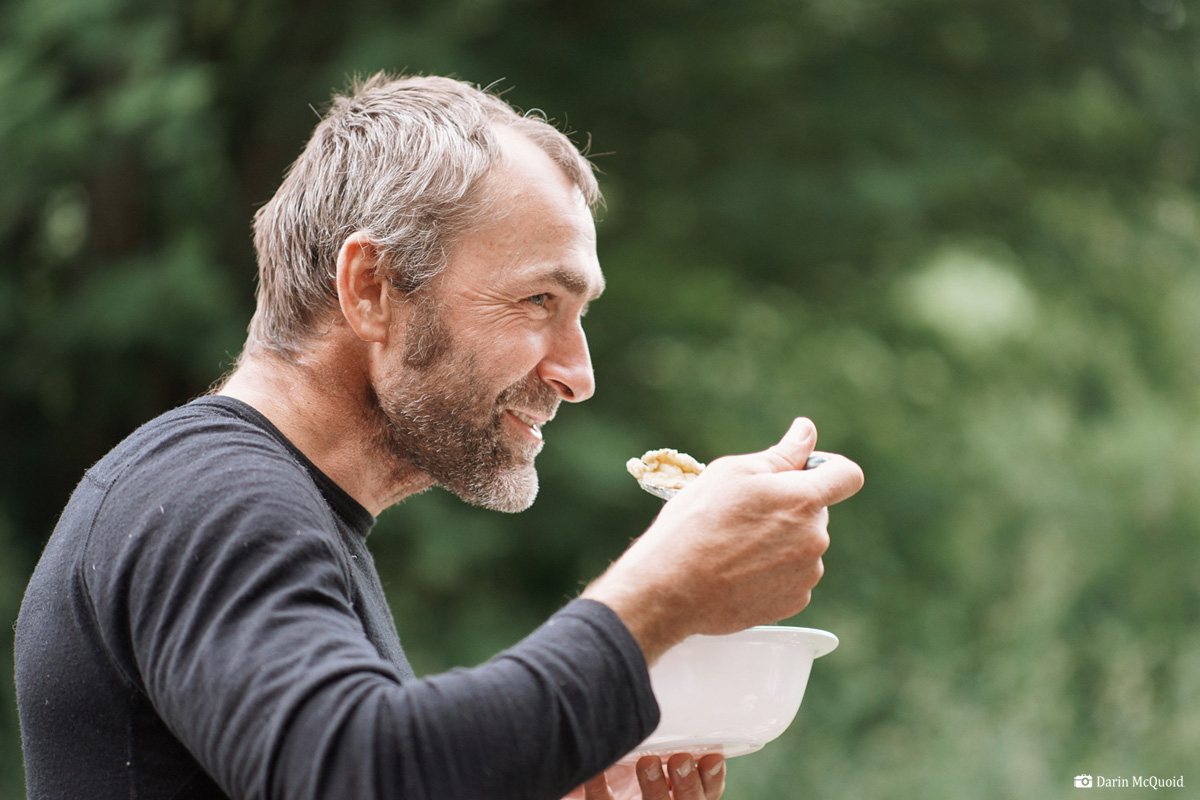 With breakfast wrapped up we talked logistics with Oli and Jobst, deciding to head to the Finna with them. None in our group had done the run, and as always, were excited to see something new. From the put-in bridge it was apparent the Finna had more of a gorge character than what we'd been doing so far. Apparently there is a good section upstream, which is actually the Skjerva. About 1km downstream the Skjerva joins the Finna and is called that from there down. Norway is truly a great place for kayaking, it so many rivers.


Manu Koehler, seal launch in and scream around the corner.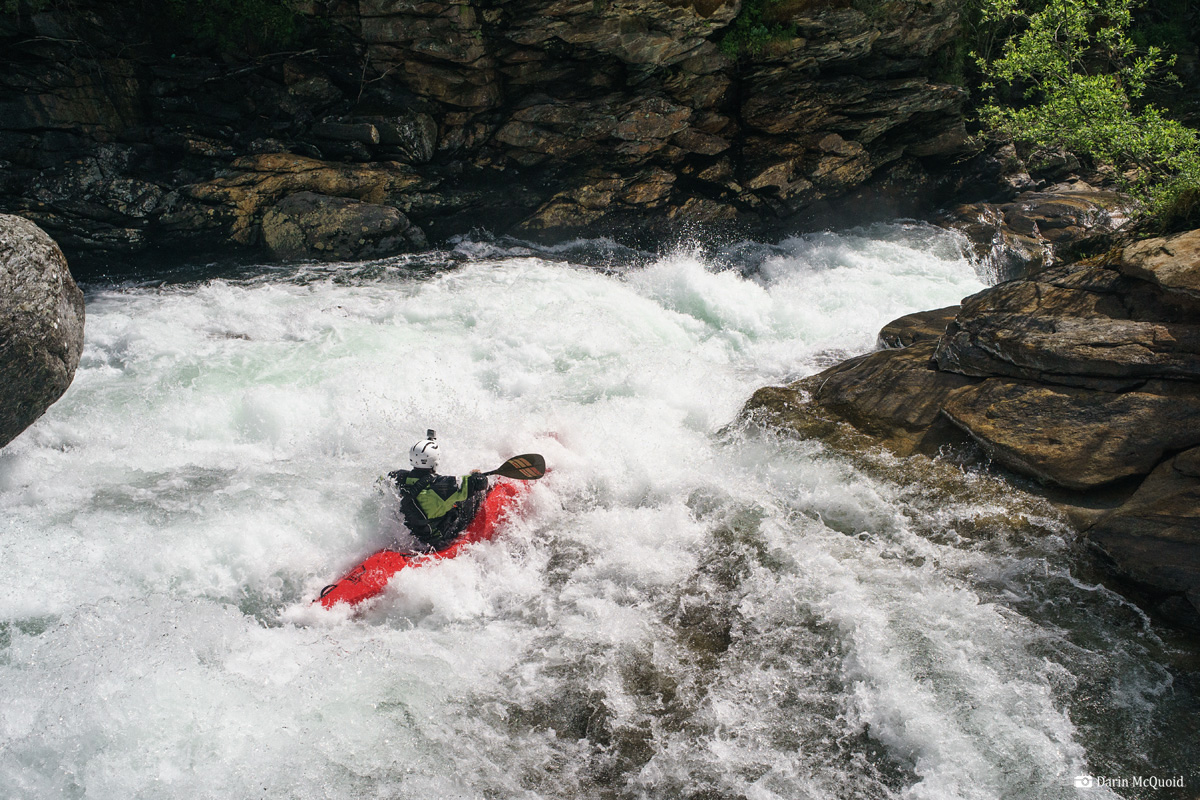 The same put-in rapid, from the bridge.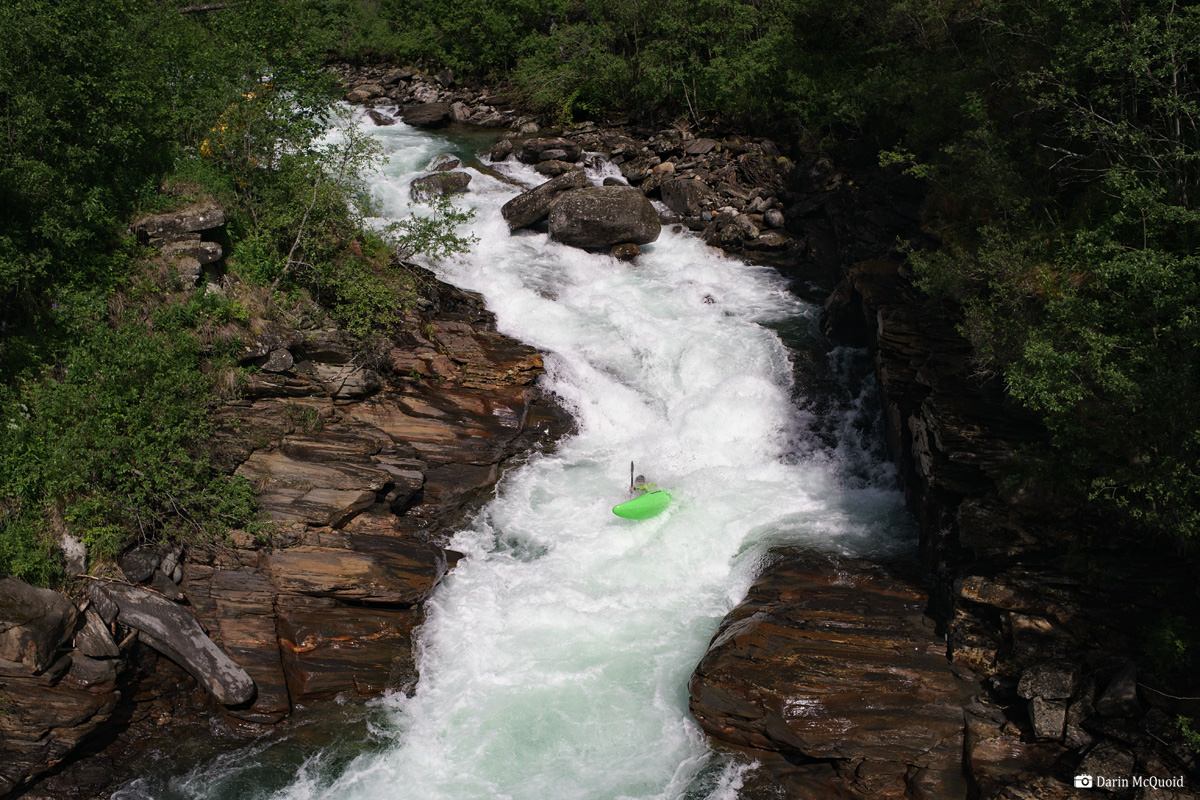 From below the bridge to the confluence the Skjerva was nice read and run, nothing too serious, although we did find that if you drop your paddle it may be hard to roll. Gear recovery was quick and nothing was lost, we all got a good laugh from this random swim. Another kilometer downstream the Finna gorged up and got interesting, presenting us with the first rapid that gets portaged a decent amount of the time.
Jobst Hahn heads through a nice lead in, setting up for the main move.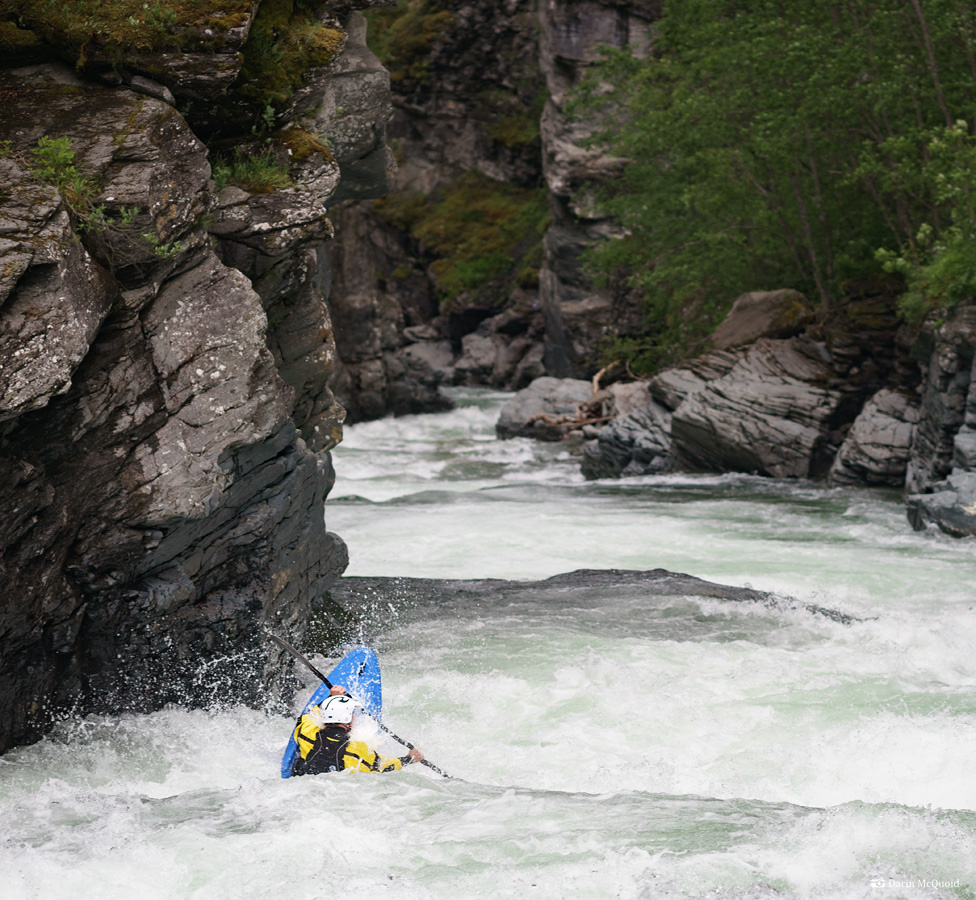 Manu Koehler, same rapid, the main move. It's common to catch the left eddy and slide over the shallow rock.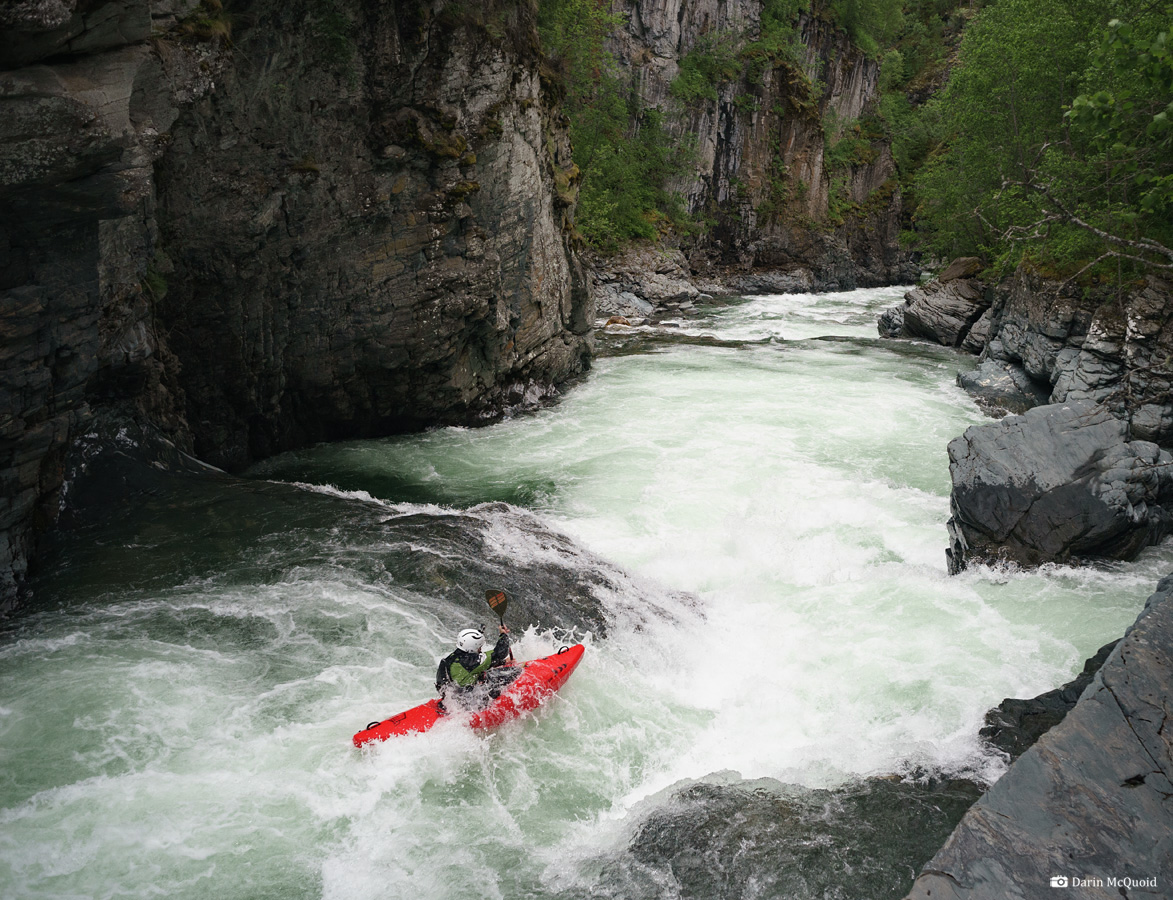 We'd seen three people go through the bottom hole, with various lines - one backwards - yet no problems. Rok Sribar pulled the good luck to get a quick rodeo ride out of it, thankfully surfing out. It would be tough to get a kayak out of the river in time.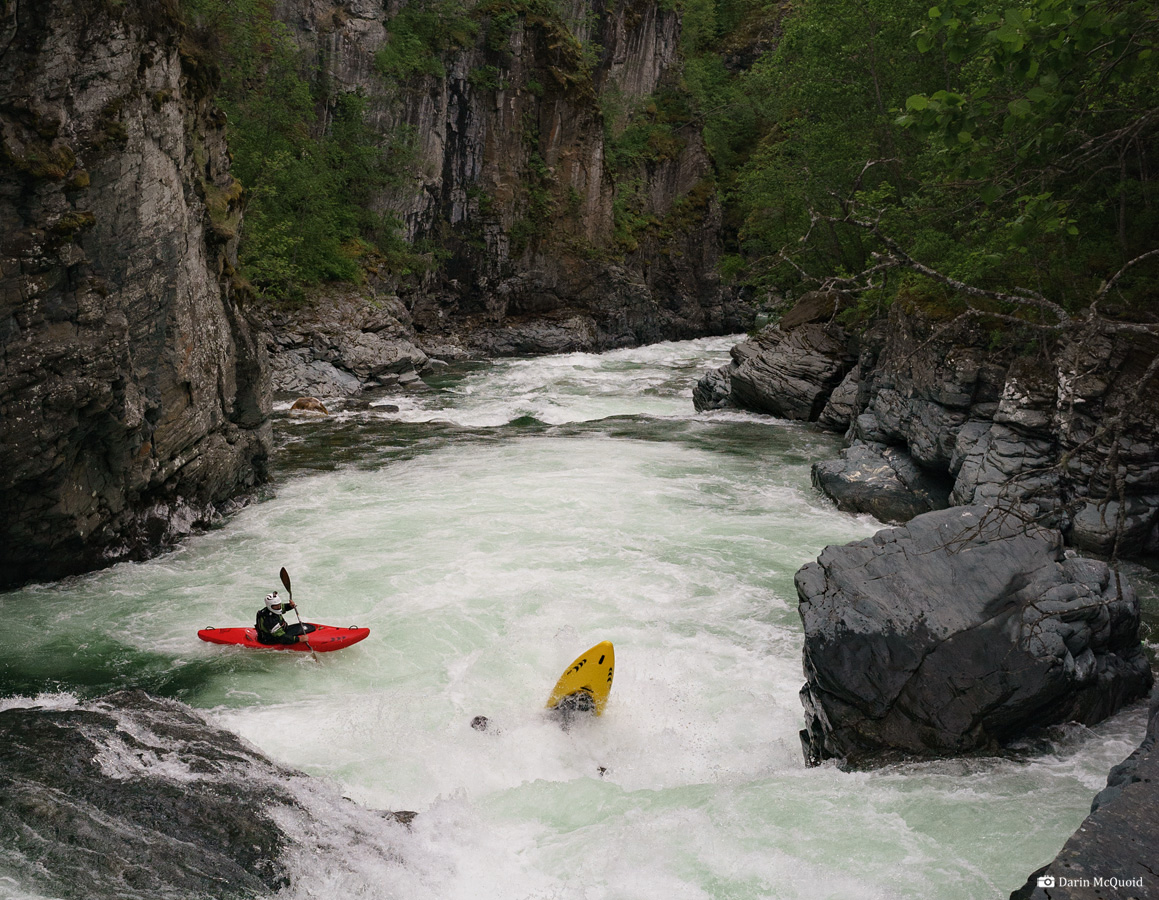 Olli Grau on the mandatory rapid of the Finna, a fast, boiling lead-in to a nice water boof.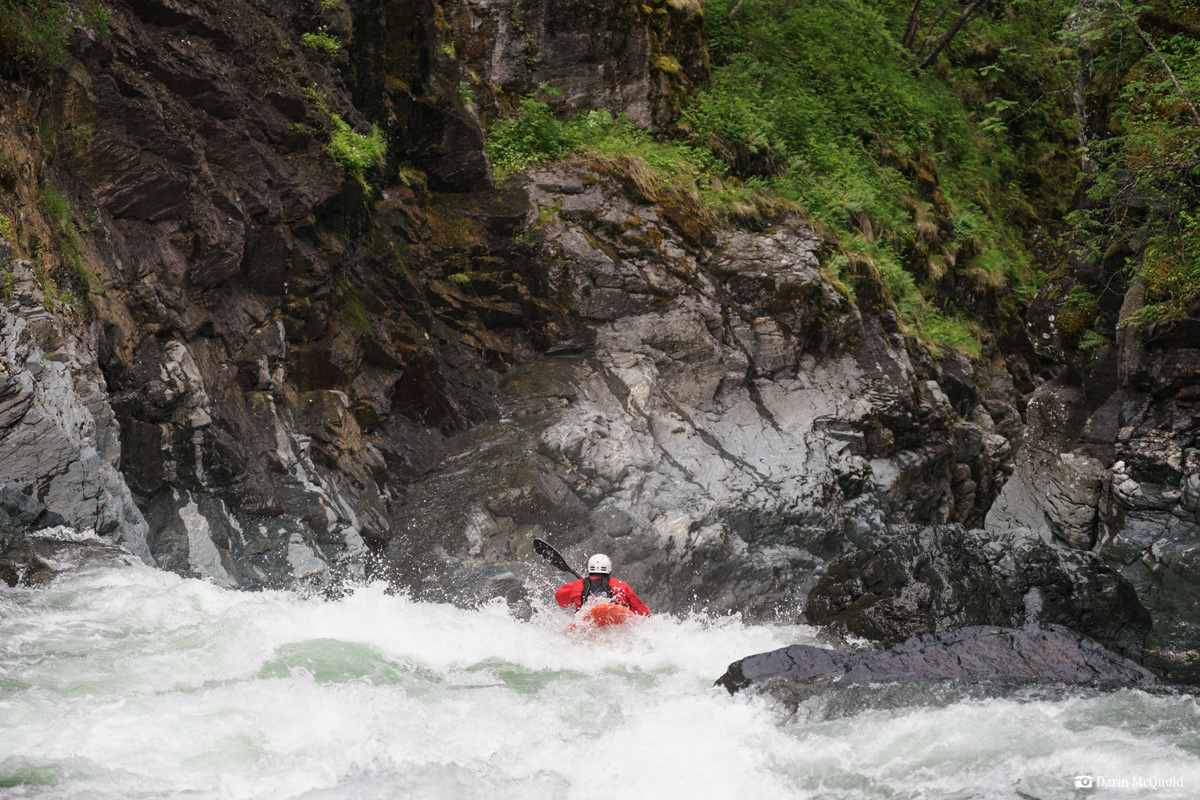 Again, what a gorge. The second commonly portaged rapid has that nasty character of being quite runnable, extremely dangerous and not aesthetically pleasing. It does have a very easy portage route, which we take advantage of.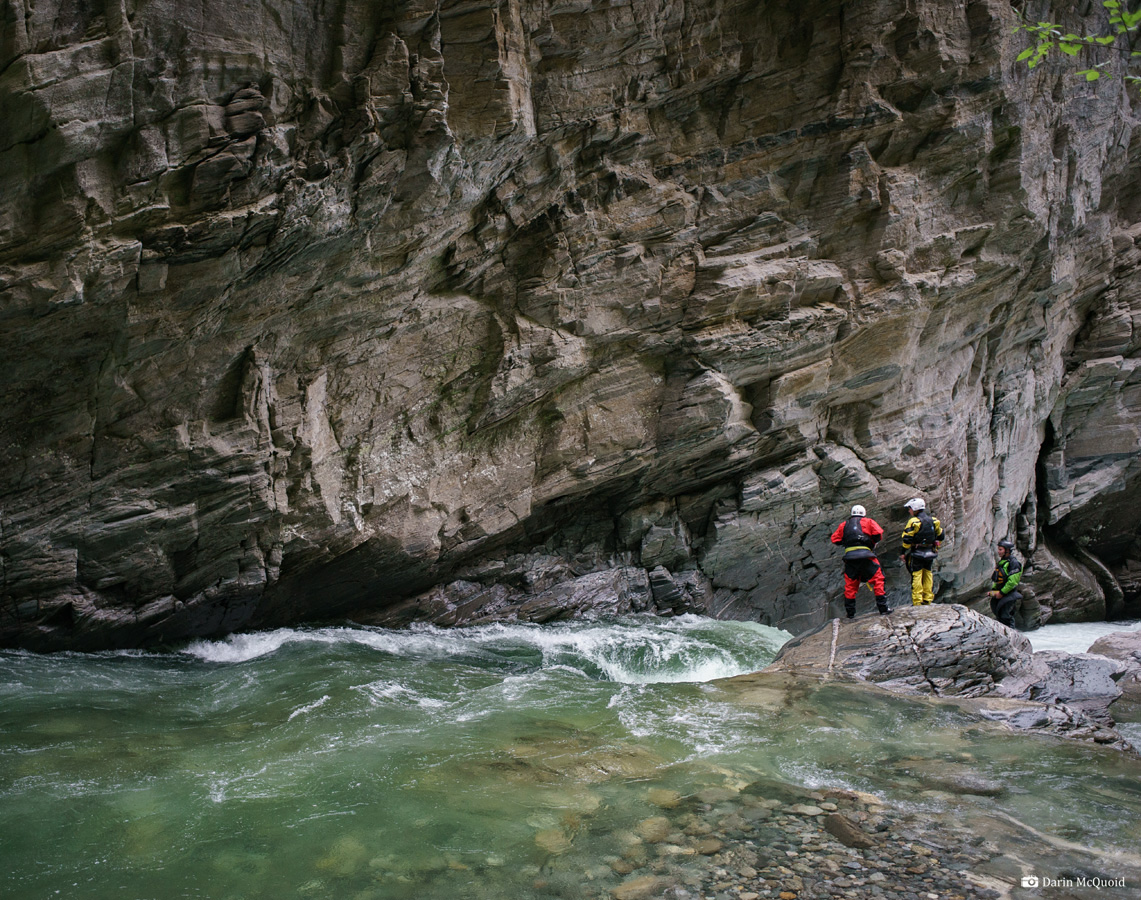 Beautiful Norway.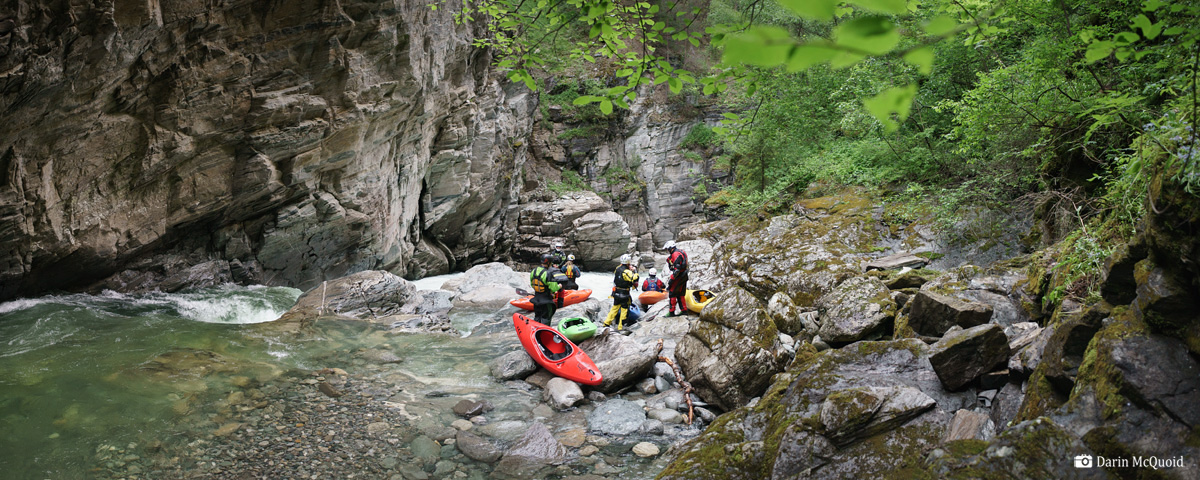 Below the portaged the river was fast and splashy to take out. Really a nice, beautiful run of mostly class IV wit ha few harder rapids, yet world class scenery. The kind of place that sings to the soul and all those cliches.
No bootie beer for the swimmer, but an older, superior tradition; swimmer supplies beer for the rest of the group. In Norway this is liquid gold, beer is on limited supply because of how expensive it is locally.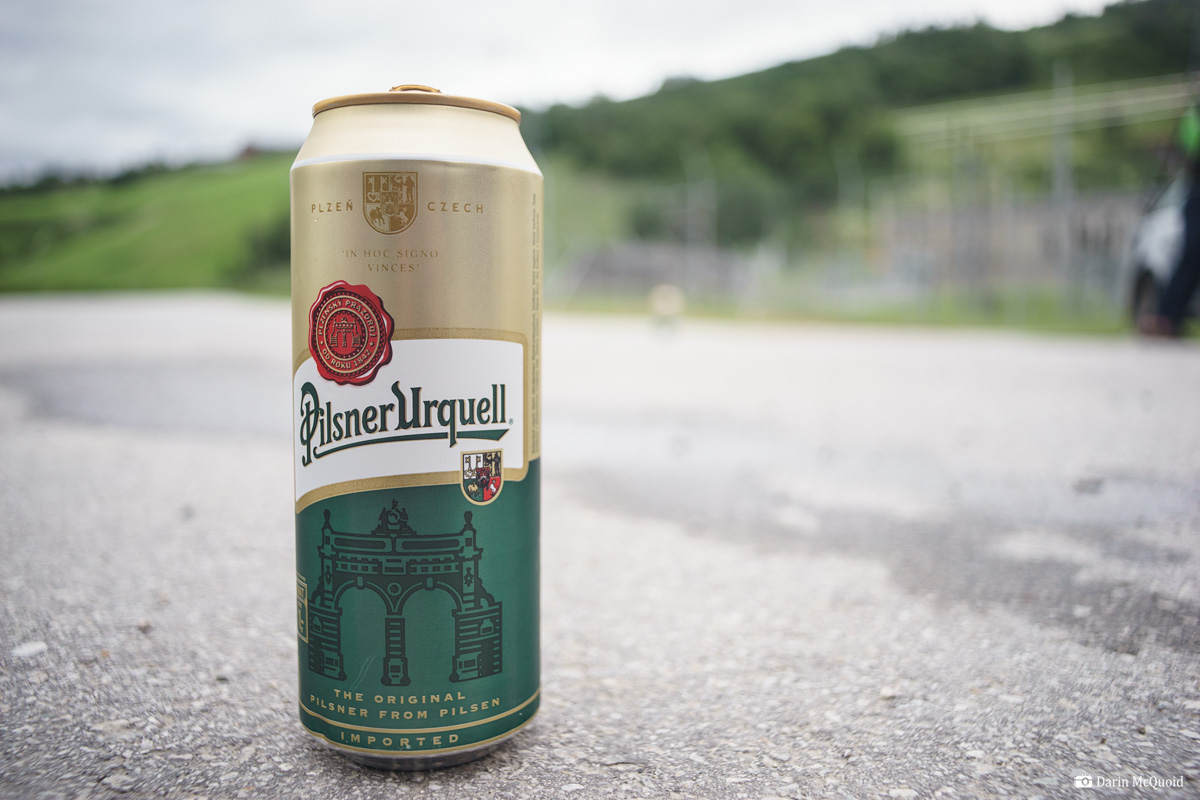 Put In and Take out Via Google Maps.