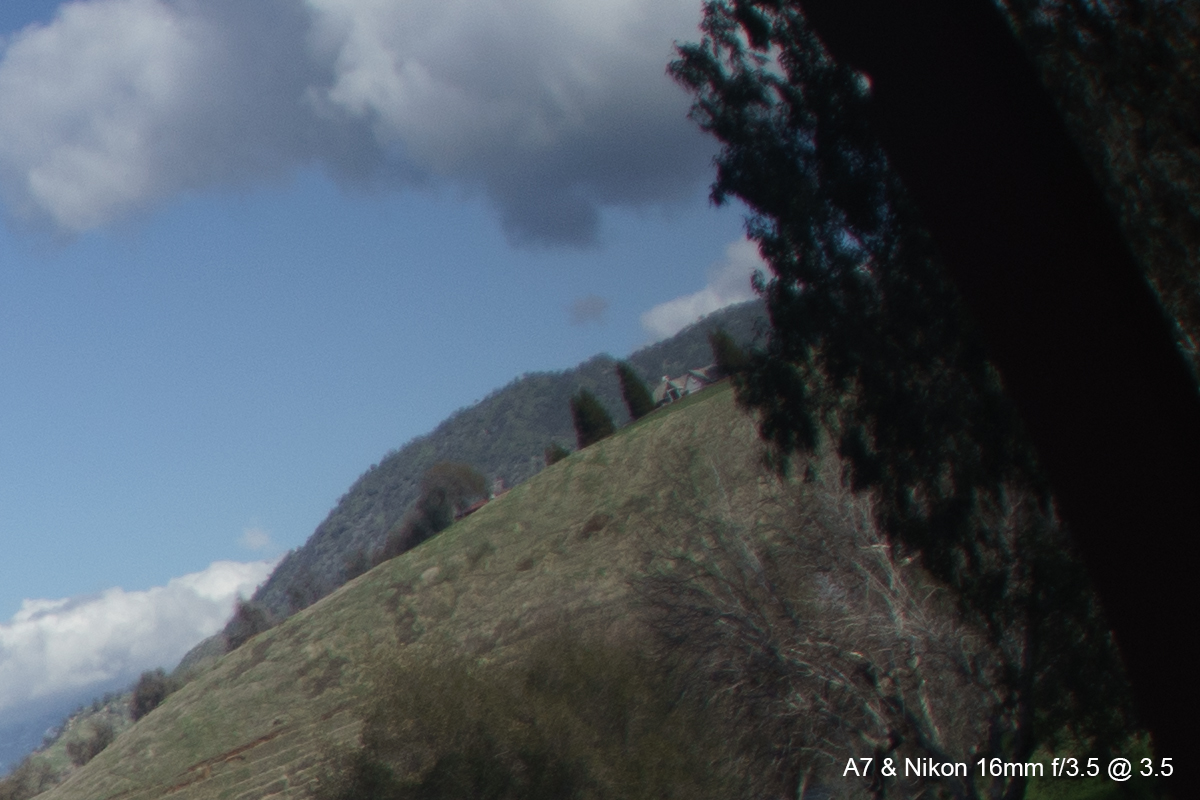 This performance wide open on the A7 or the A6000 with the Lens Turbo II is just incredible for a lens this old.
Rather than slog through f/4 and f/5.6 I'll jump to f/8 where this lens is going to be used for extreme depth of field.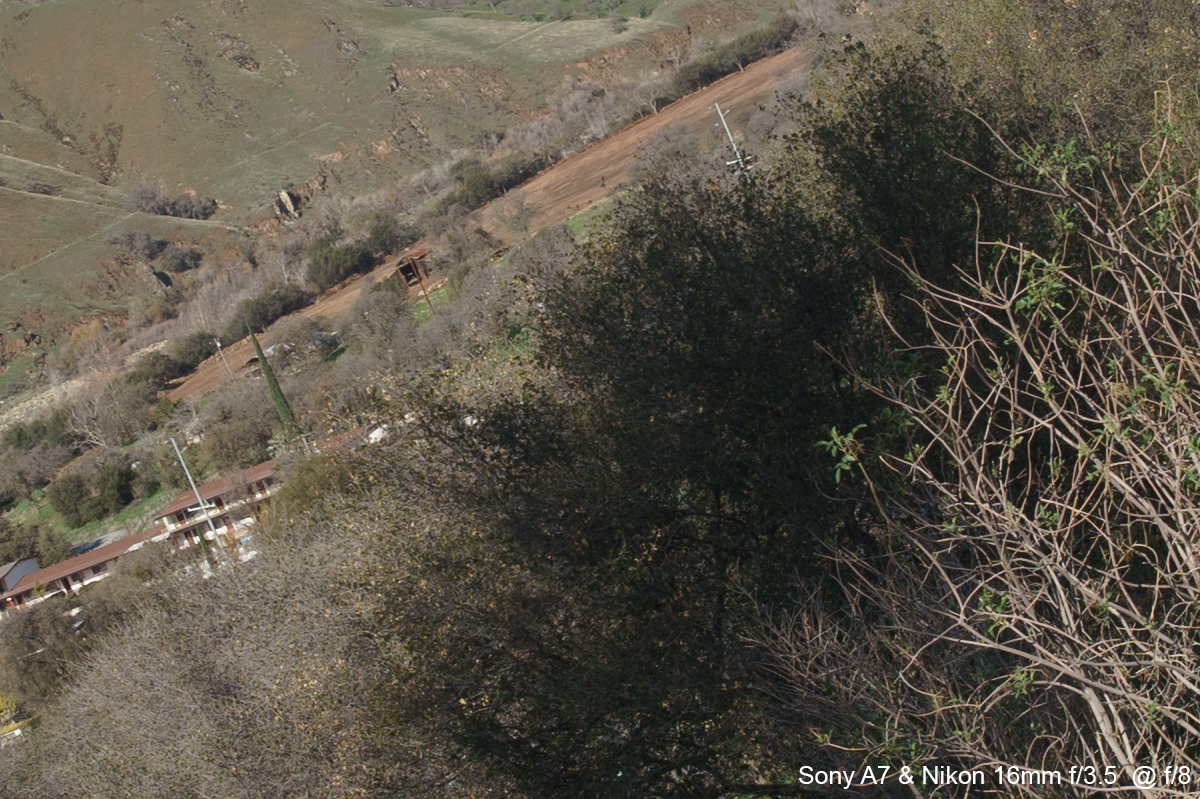 Quite similar.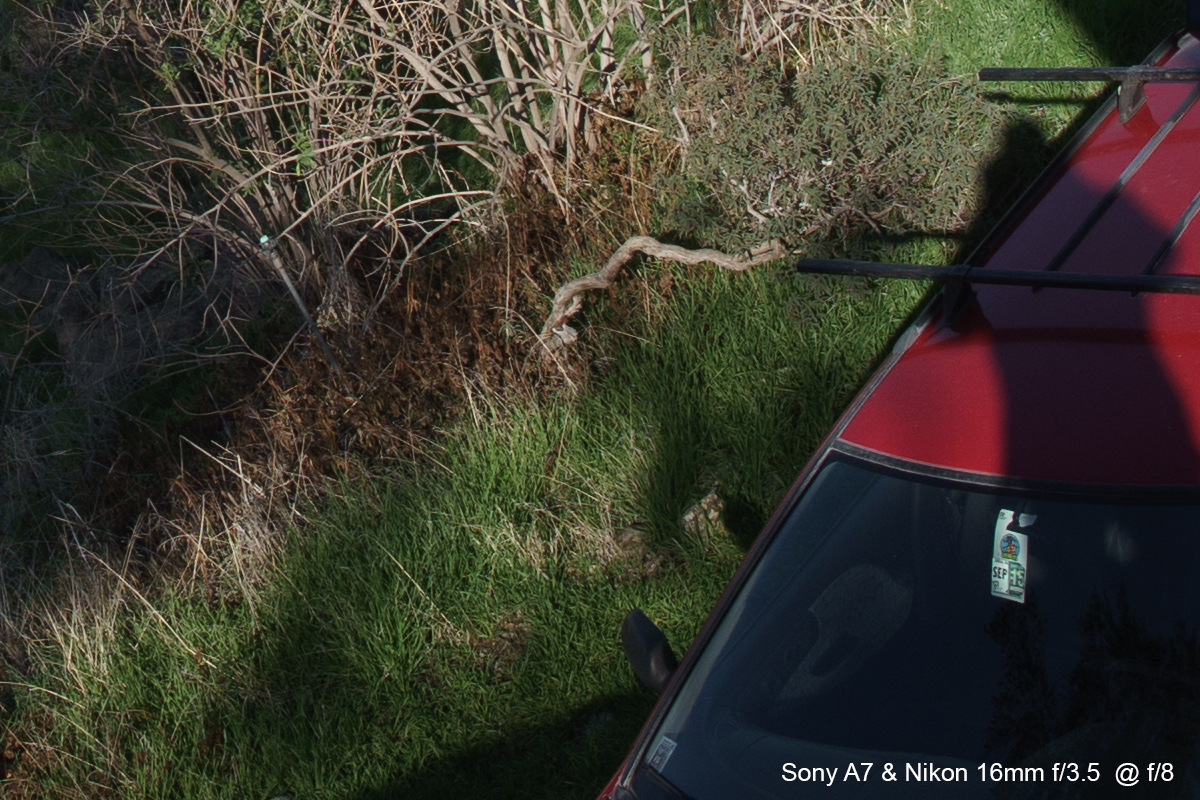 Extreme corners at f/8.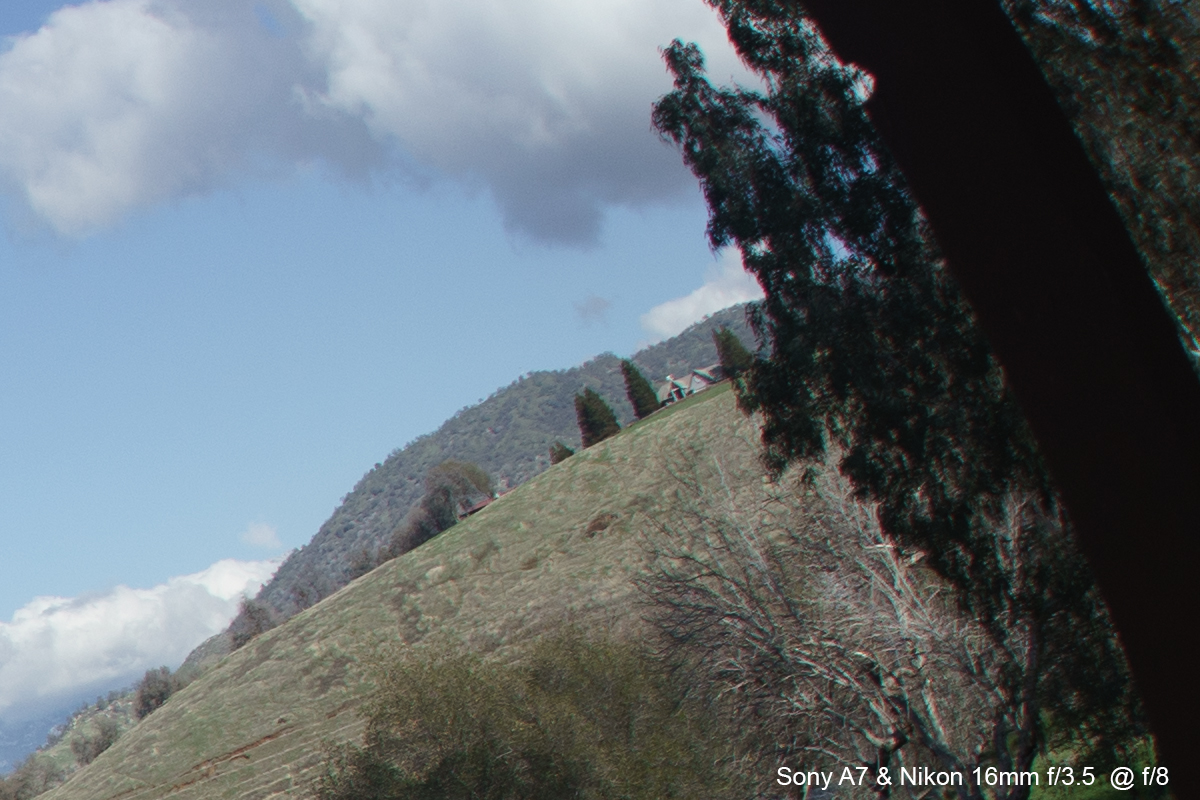 From f/3.5 to f/8 on the Sony A7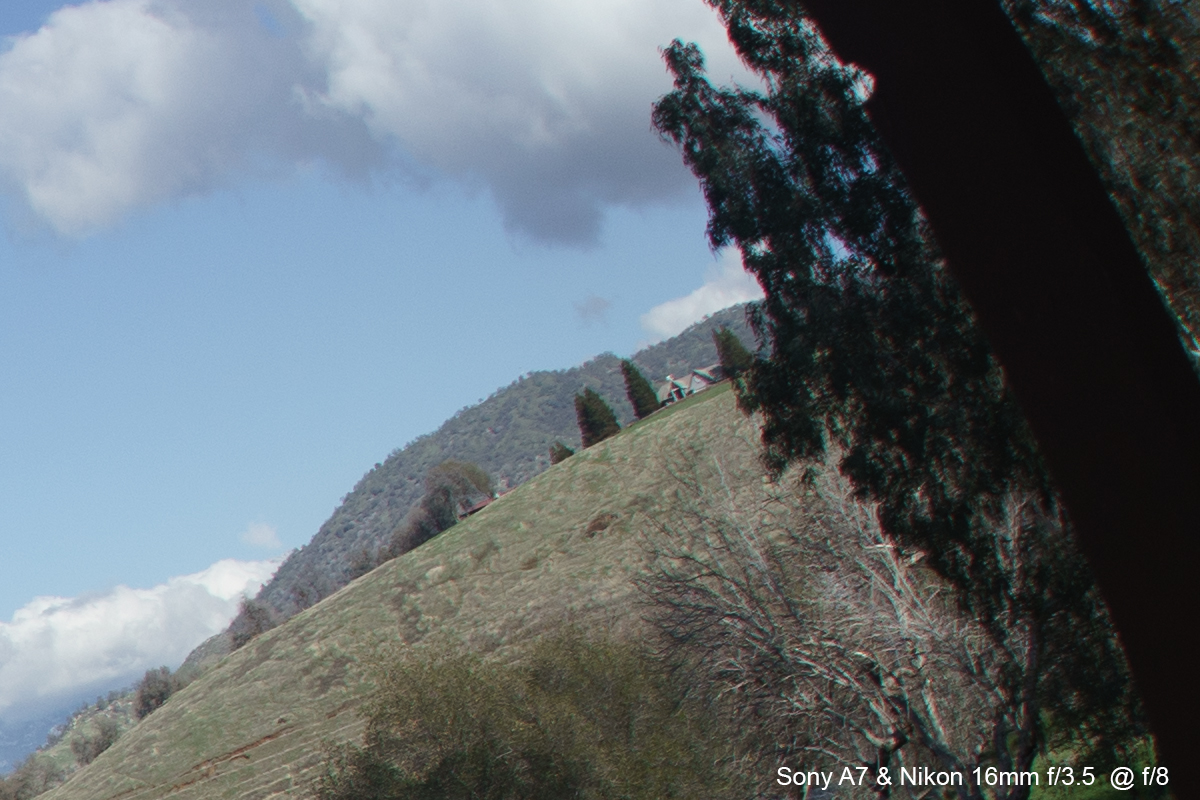 As these focal reducers have a poor reputation for working with wide lenses, here the Lens Turbo II does quite well with the venerable fisheye-Nikkor 16mm f/3.5 ai