Rather than slog through f/4 and f/5.6 I'll jump to f/8 where this lens is probably going to be used. The lens comes to life on the Sony A7.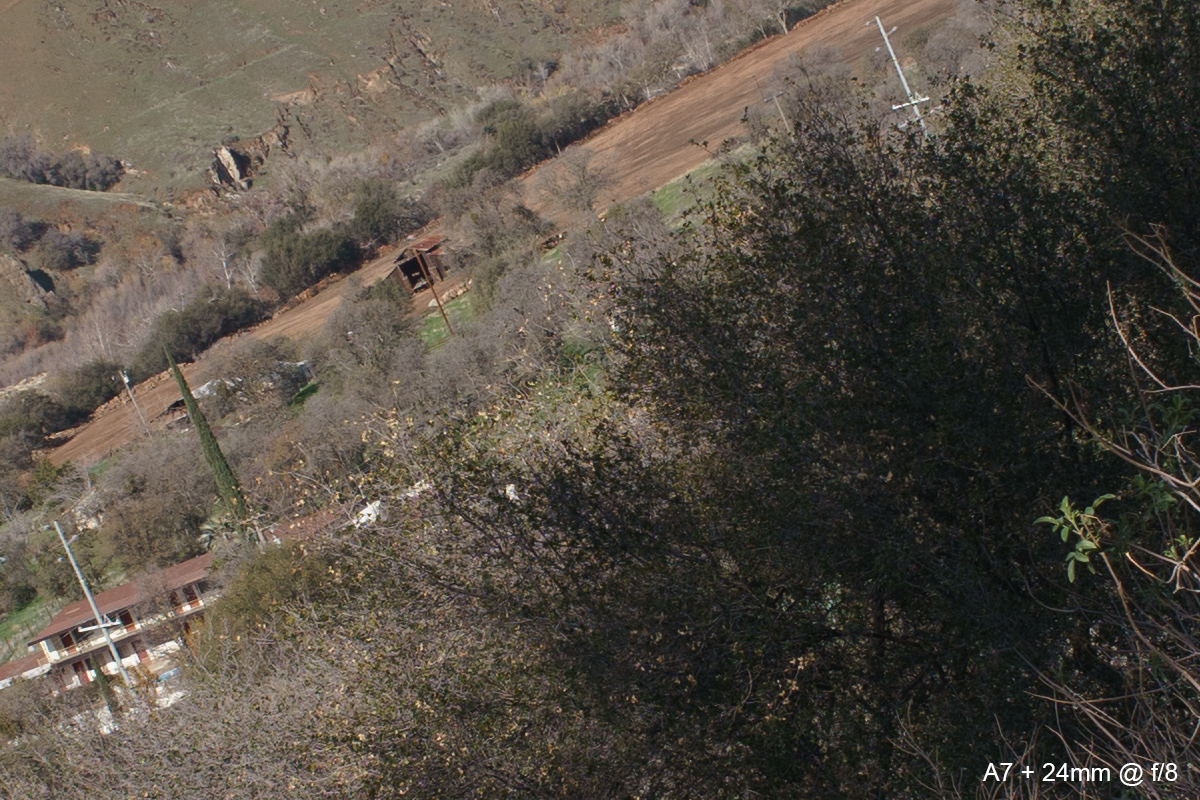 Corners are not incredible on the either combination yet are still superior on the A7.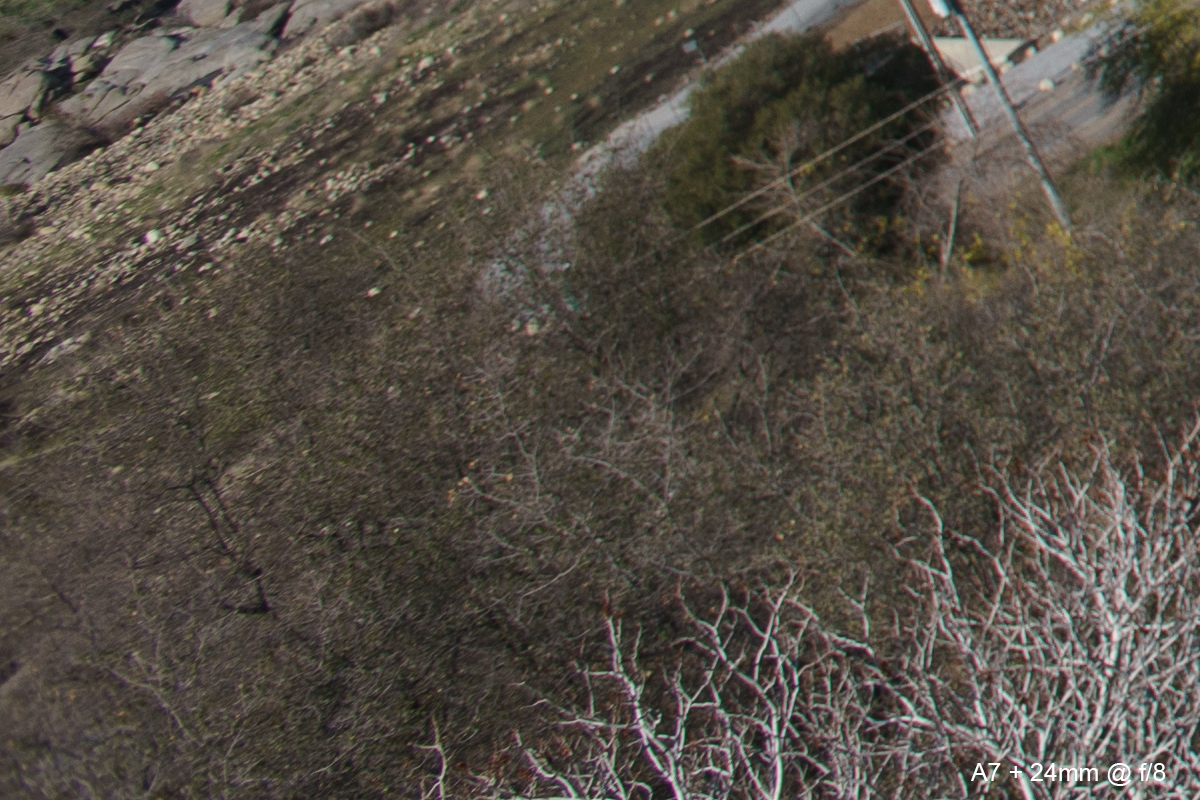 24mm is a classic landscape focal length, so let's take a look at f/11.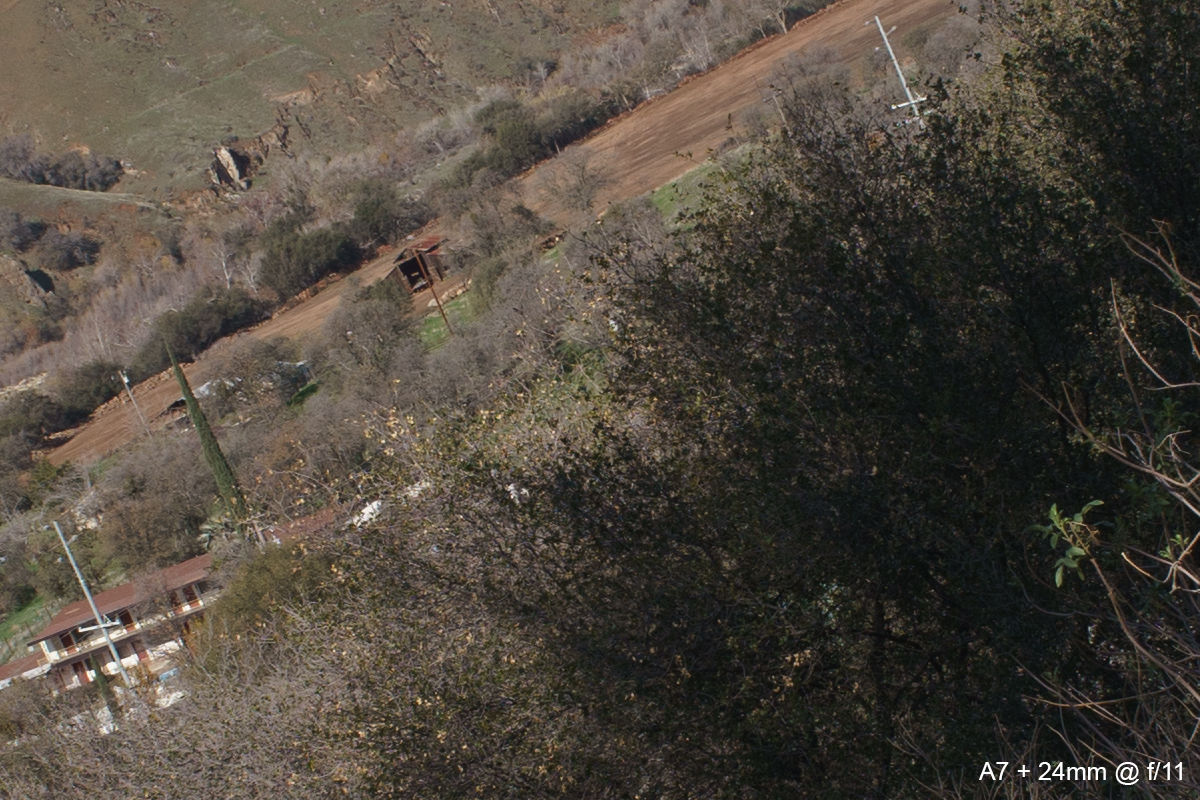 In the extreme corner the Nikkor-N 24mm f/2.8 get ok at f/11, but just ok, nothing to write home about.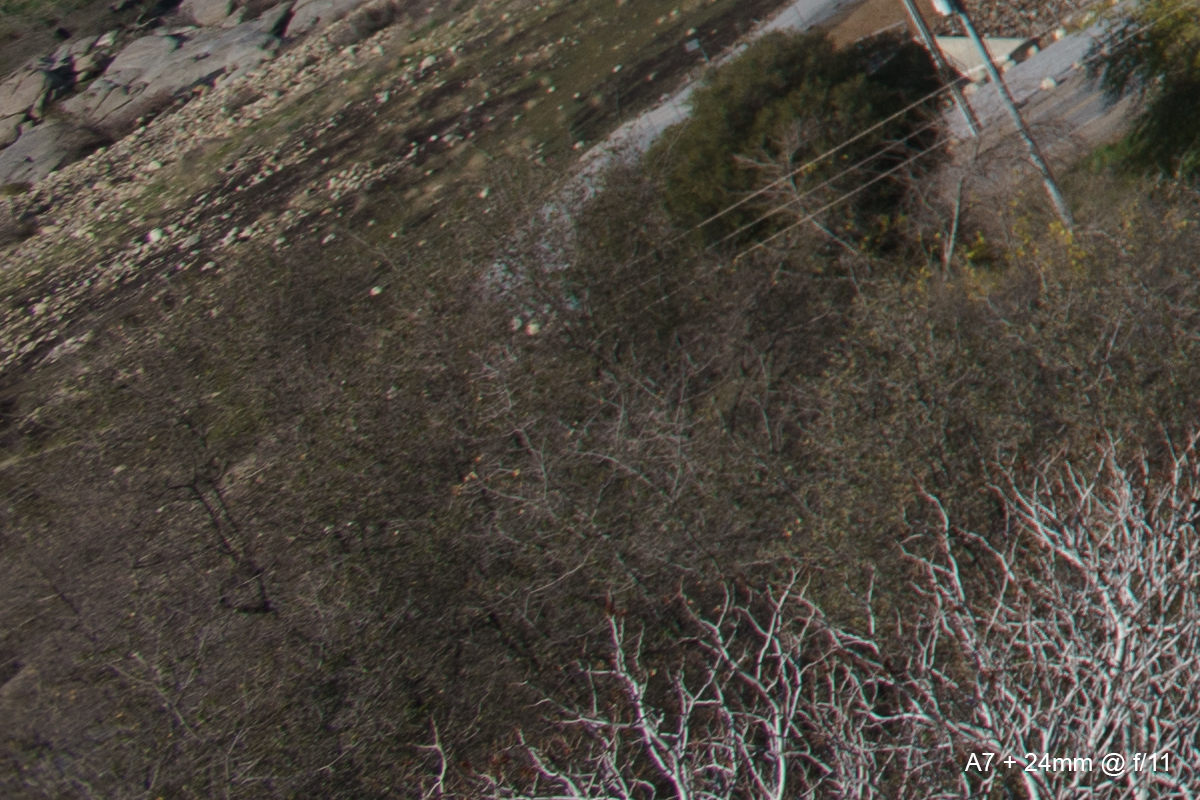 As these focal reducers have a poor reputation for working with wide lenses, here the Lens Turbo II highlights the imperfections of Nikon's old 24mm f/2.8 lens.