At f/4 the 35mm f/2 starts to sing in all except the last 150px of the corner. On the Lens Turbo II not so much.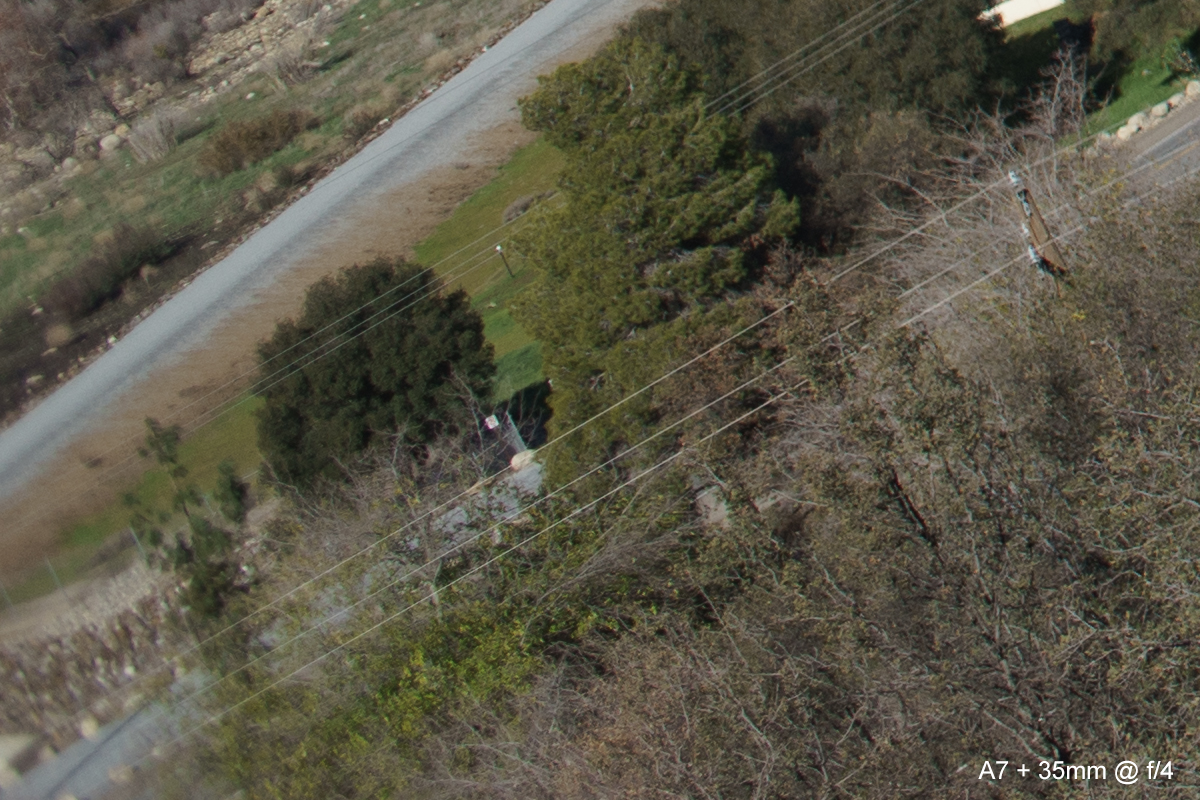 Somewhere in here the Lens Turbo II lost the purple color cast, here weare at f/5.6 and white balance is identical.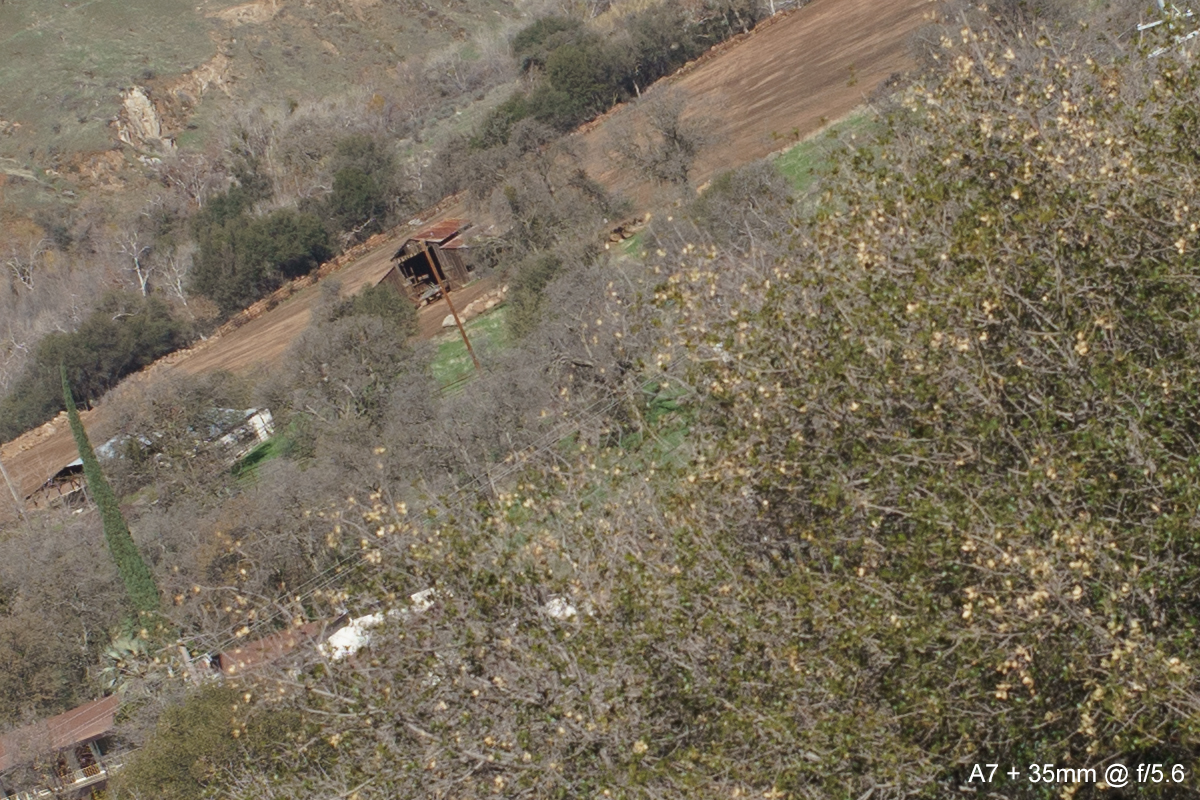 The corners at f/5.6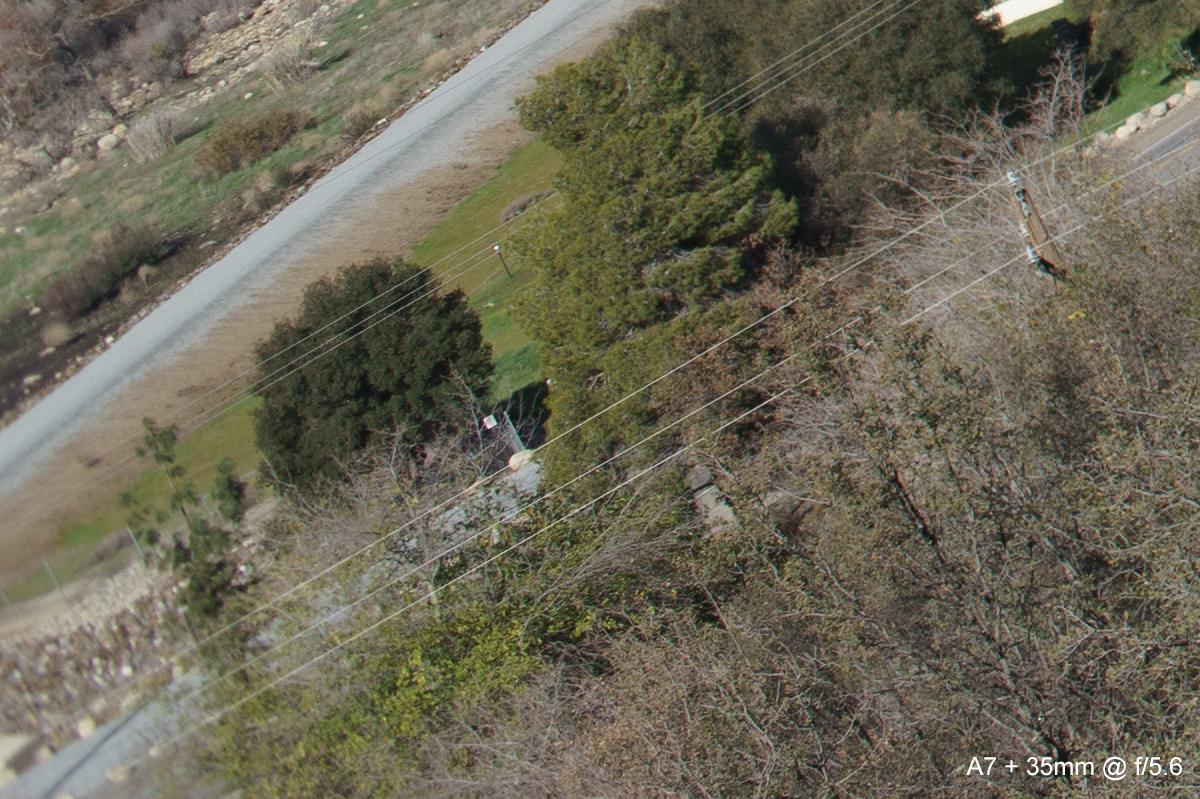 Now on to f/8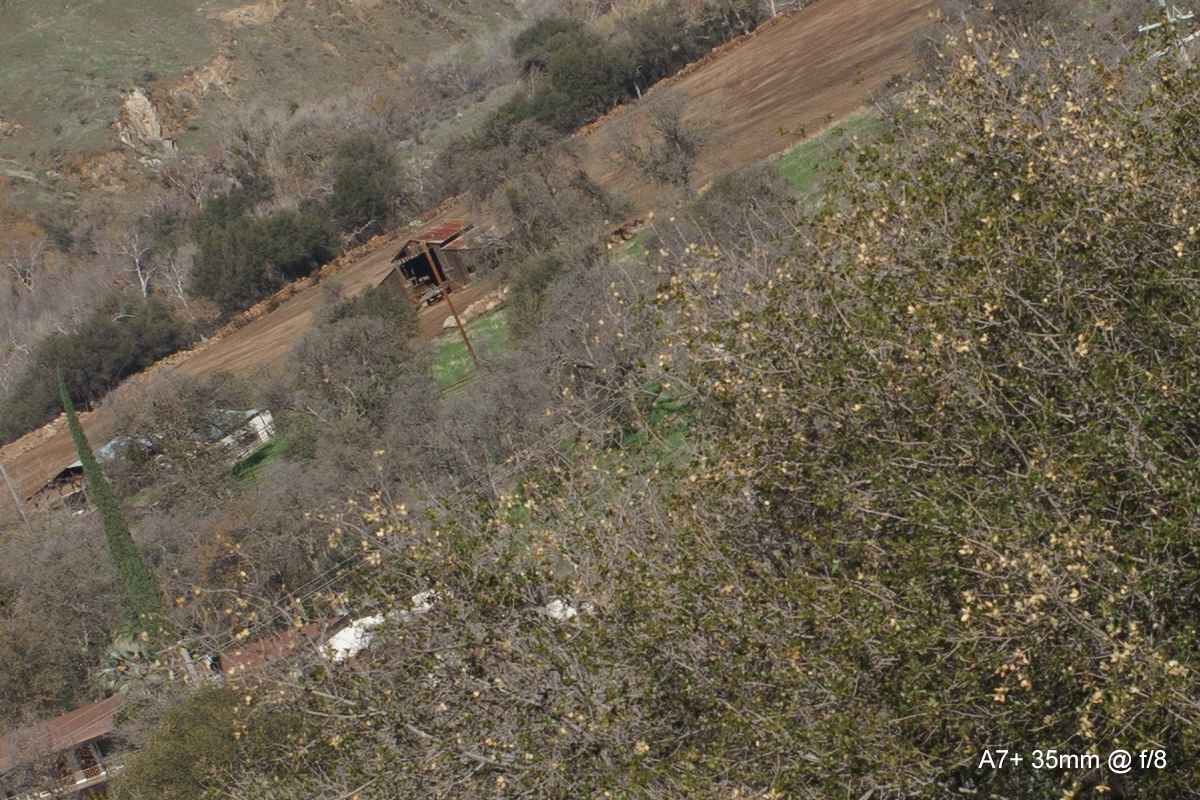 Corners at f/8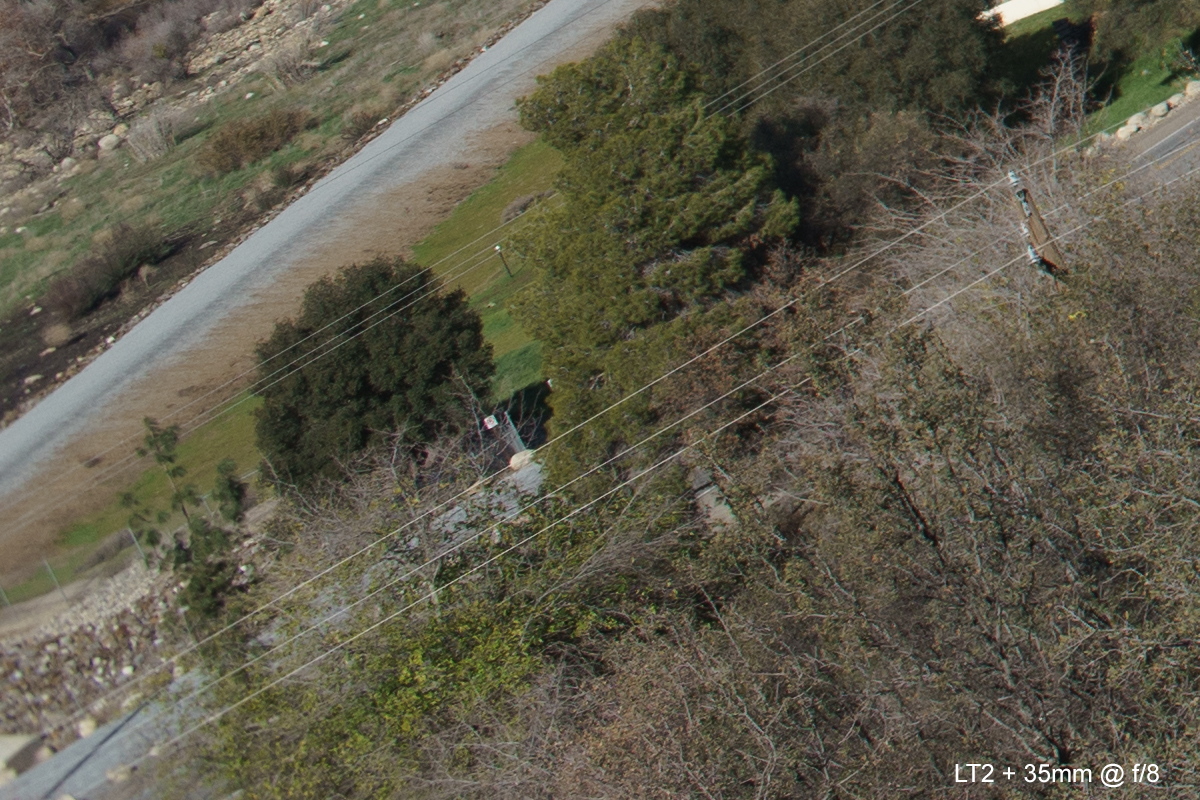 Finally at f/11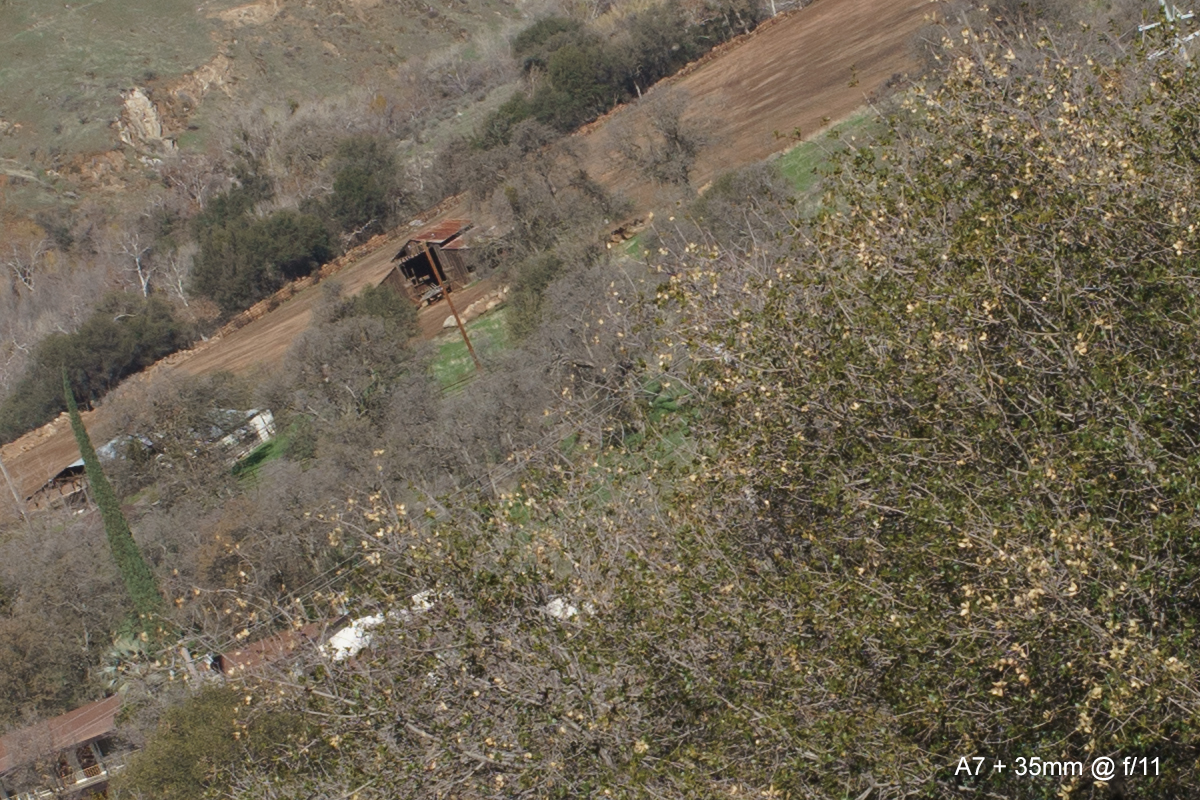 Corners at f/11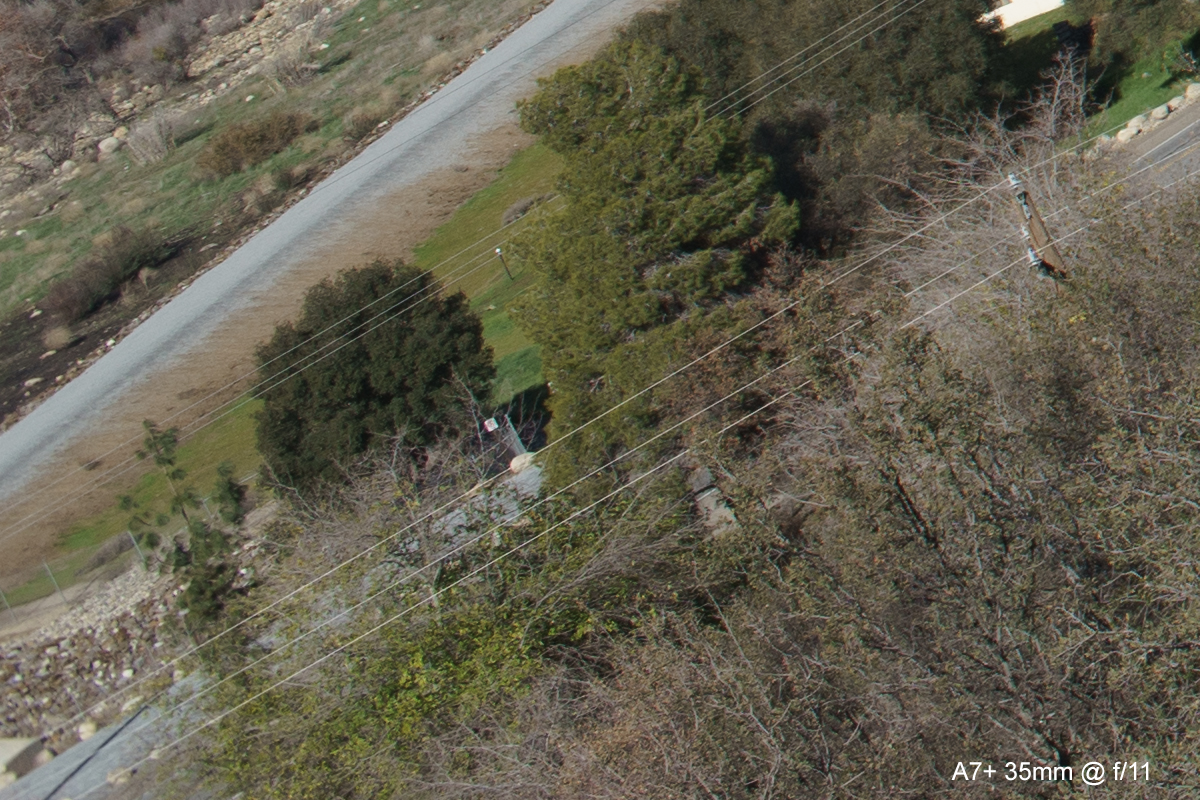 There isn't a whole lot to say here that the images don't. Nikon's 35mm f/2 shows classic Nikon behavior, sharp in the center wide open, corners improving when stopping down but the very furthest corner remains a touch soft, quite similar to their 28mm f/2.8 AiS. This lens just doesn't seem to get along well with the Lens Turbo II.