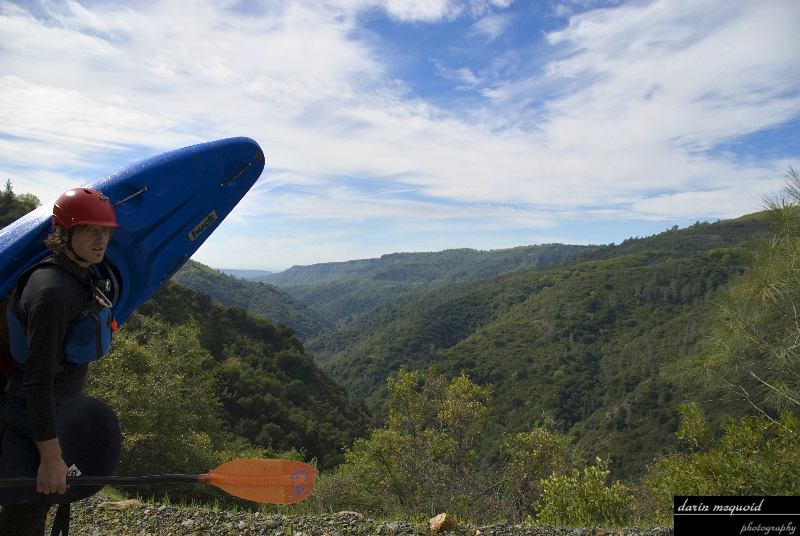 Butte Creek starts off with a two-mile downhill hike on a gated road that really should be open. Thankfully the hike has good scenery and is a nice warm up. Arriving at the river Scott and I noticed that they were diverting a lot of water for the hydro project, something that had not been going on during his previous trip. With dreamflows giving us flows of 375 and the diversion taking out one to two hundred cfs, we knew it would be low flows but weren't willing to hike back out.

Scotty and I geared up in the California sunshine, a blazing eighty degrees in March. Although flows were low, the rapids were still quite entertaining and we made quick work down to the first portage around "Three Deaths Undercut". We portaged on the left and seal launched in to run the final drop of the rapid.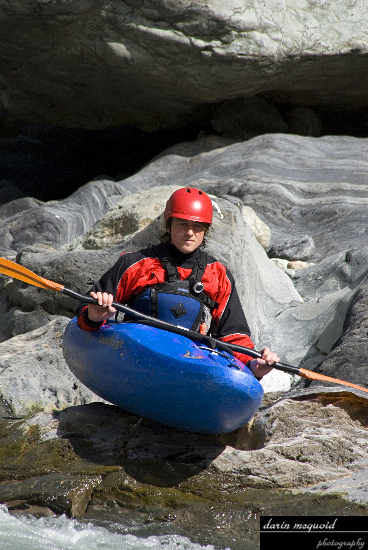 The very bottom of the portage rapid.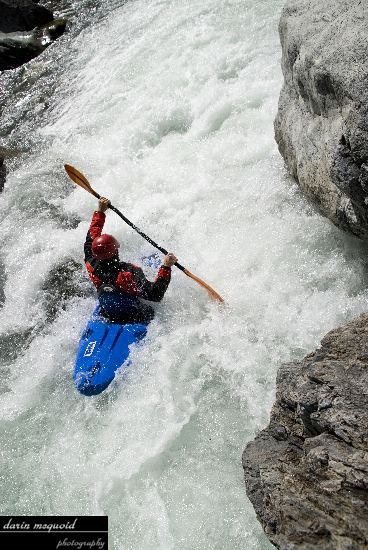 Looking back upstream at the portaged rapid, not too nice.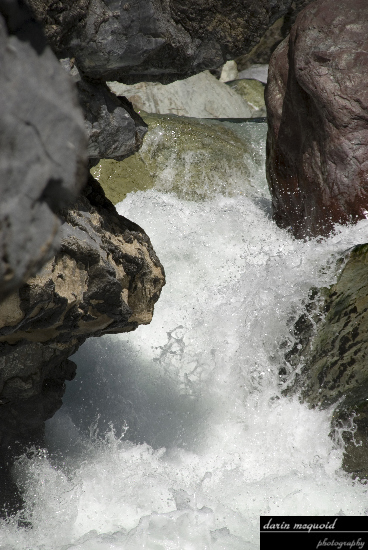 All the rapids on Butte Creek tend to blend together, but there were some fun bedrock rapids mixed with boulder gardens, most surprisingly clean for so little water. A few portages were thrown in but one had a nice seal launch and looks like it would be great at regular flows.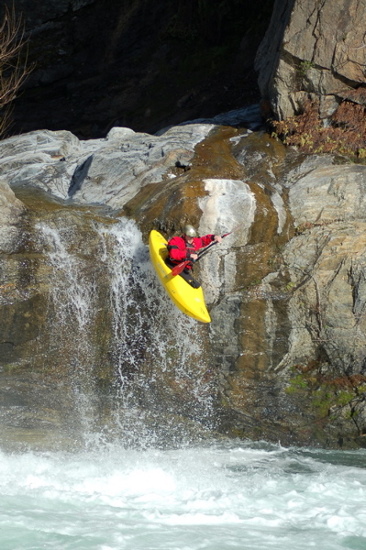 The scenery on Butte Creek is also of the highest quality, most notably for a run so close to town.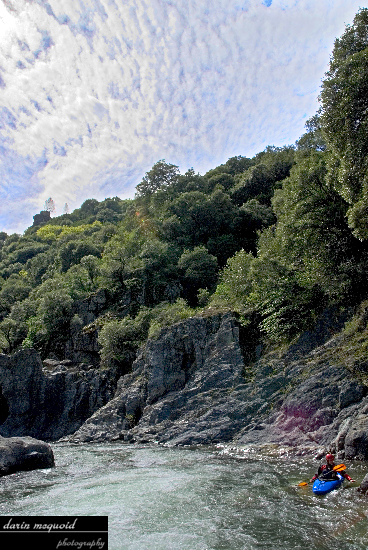 Eventually we made it to Chimney Rock rapid, which normally has an epic boof and the large hole at the bottom. With the low water both the boof and the hole were tamer than normal.
Scotty boofing Chimney Rock rapid.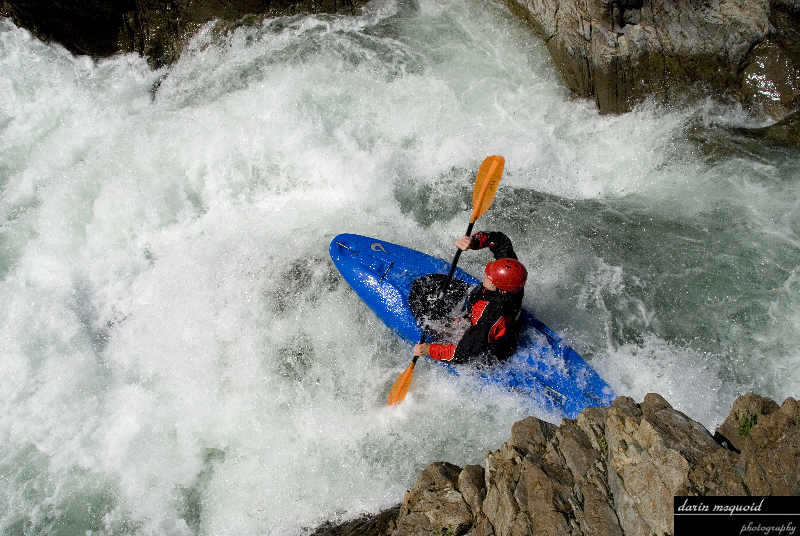 After Chimney Rock only a few rapids remained, one of which has a sticky hole at all flows as can be seen in
the video
. Scott had an epic ride in the hole and eventually pulled off a sweet oldschool ender to escape the hole and stay in his boat.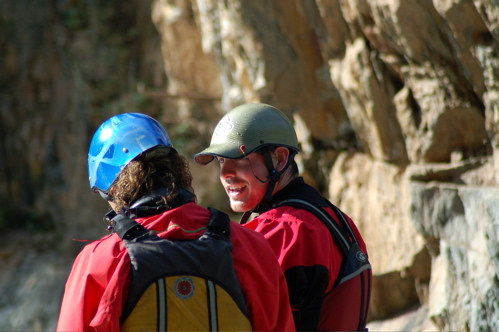 I still enjoyed Butte Creek at low flows but needless to stay would like to see it with a healthy amount of water. Shuttle directions are in The Best Whitewater of California, a book that should be owned by all Californians and future Cali travelers.
Dreamflows
shows the Butte Creek gauge, it normally flows in the spring or after heavy rainfall.
Thanks to Scott Yoder for filming and editing the short video of our trip down Butte, and for supplying photographs from a previous trip.