Coon Creek is an incredibly low elevation yet steep creek just minutes out of Auburn, California. Of all words involved with a kayaking run, during the shuttle one of the most delicate was dropped during the shuttle. "Coon Creek is a modern classic". Classic? I couldn't help but think that it was a bold statement, especially in California.
Now I was really curious about the quality of the run. From take-out things didn't typical of a classic creek, but it's always best to keep the mind open about waterways soon to be delved into.
Looking upstream from take-out.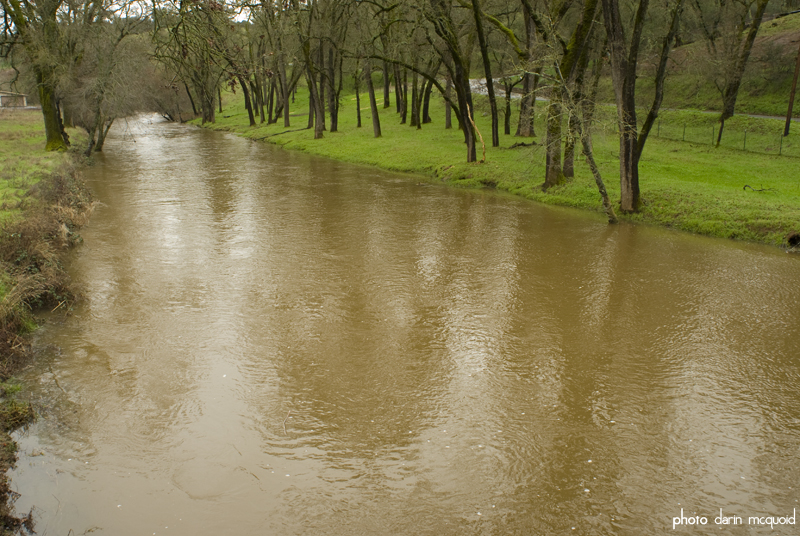 While many Sierra runs require hours of driving on bad roads to remote locations, here we are on the other end of the spectrum.
Thomas Moore poses in front of a gate that cost more than my car.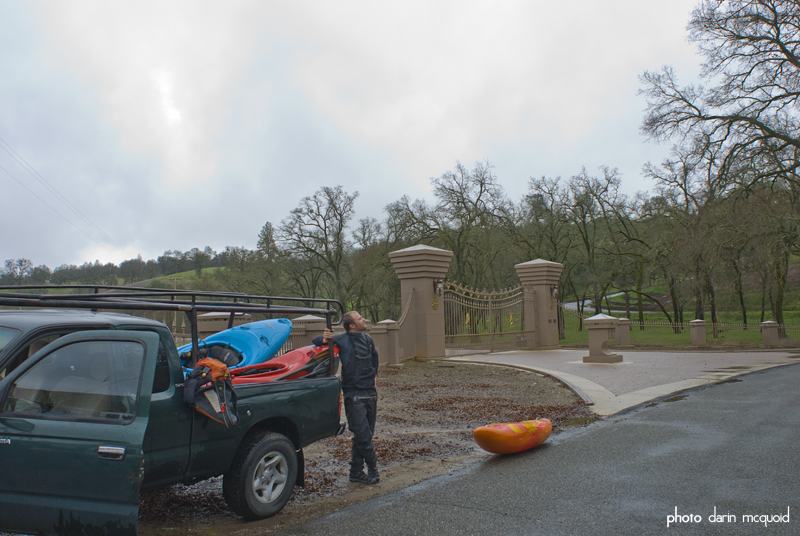 Boats in the water; we floated in the current, being sure to stay in the channel with the least amount of willows. Minutes into the run the group scurried to small eddies on the right. Scouting on the right bank I noted the rock looked more like something from Colorado or Newfoundland. Not exactly California granite, but hey maybe it would clean up downstream. Not liking the manky look of the drop I portaged down and got setup for Thomas, who gave it a thumbs up.
Thomas Moore firing away on Coon Creek.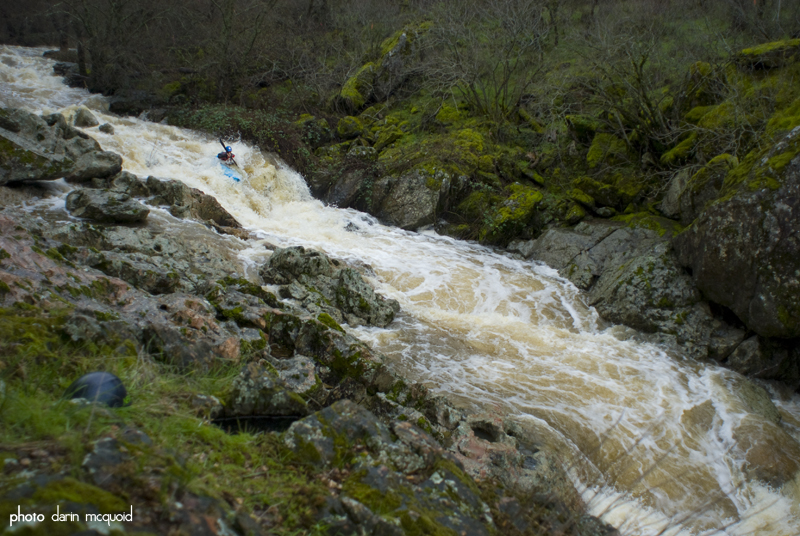 Crux of the entry rapid.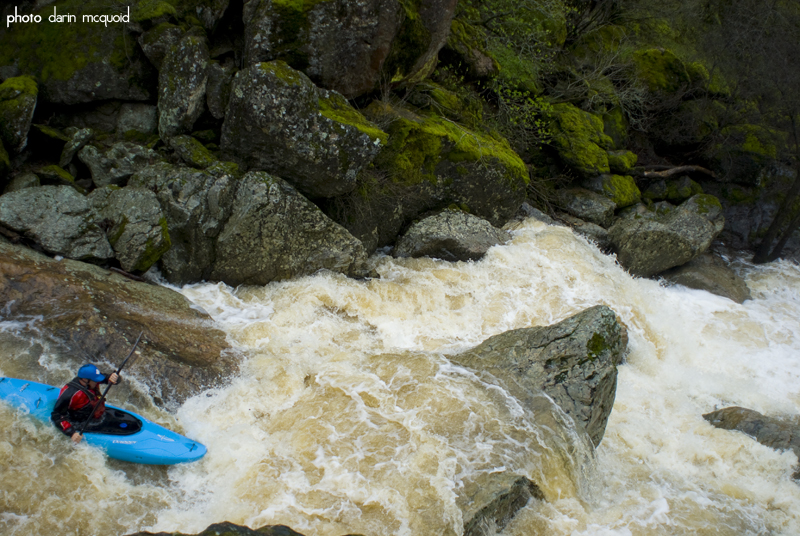 Thomas Moore in the run out and Alex Wolfgram setting safety.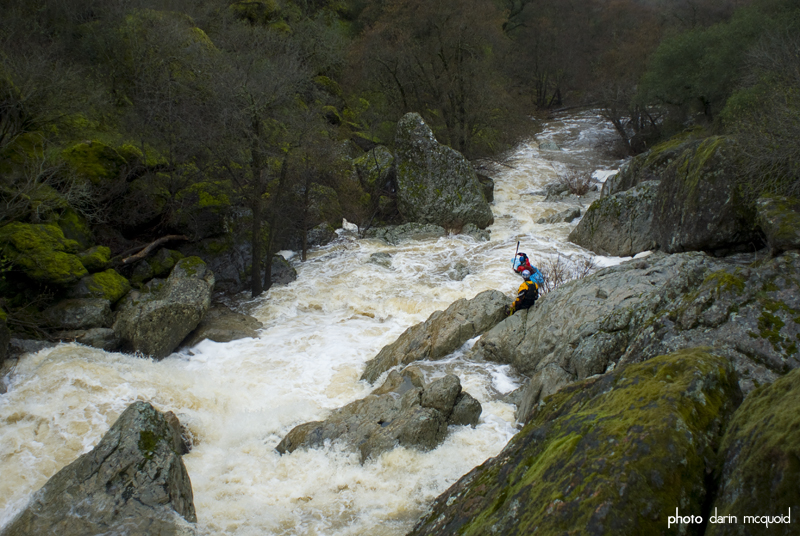 Coon Creek retained a steep character below the entrance drop, and we eddie hopped, bush ducked and ran some entertaining drops until a nice horizon line.
Crazy Corey runs a Coon Creek Classic.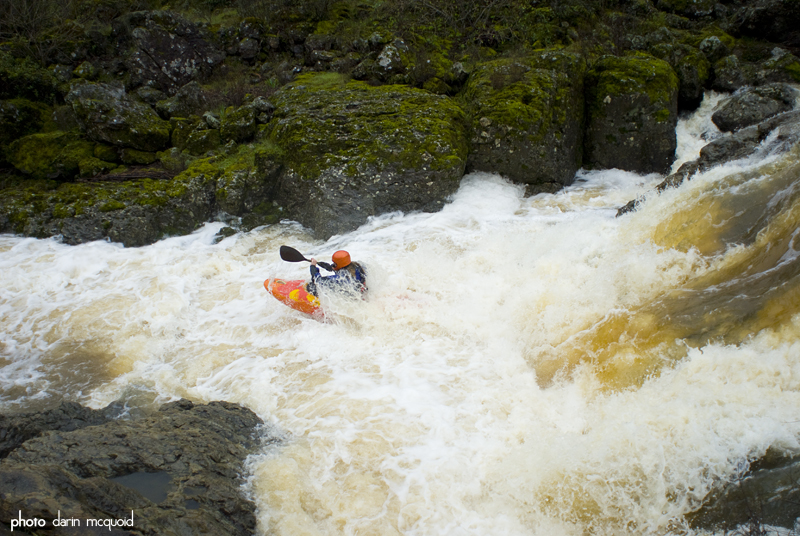 The classic little slide led into a few linked boofs, ending with a faux boof, a plug line down the center to avoid rocks jutting out.
Thomas Moore resurfaces clear and clean.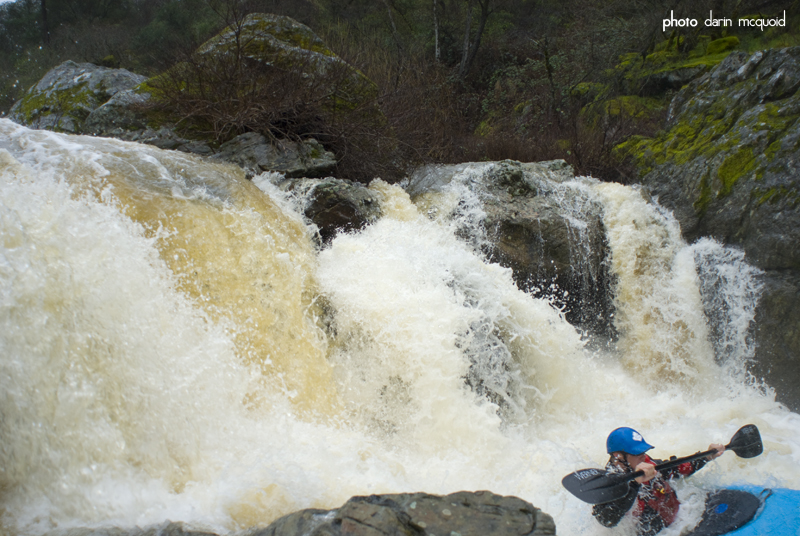 A quick glance downstream confirmes the presence of a more significant rapid...
On the first descent Ben Wartburg wasted no time in running it, dubbing the drop "Super Mario Bros".
Corey decides he is game probes Super Mario Bros for the rest of the crew.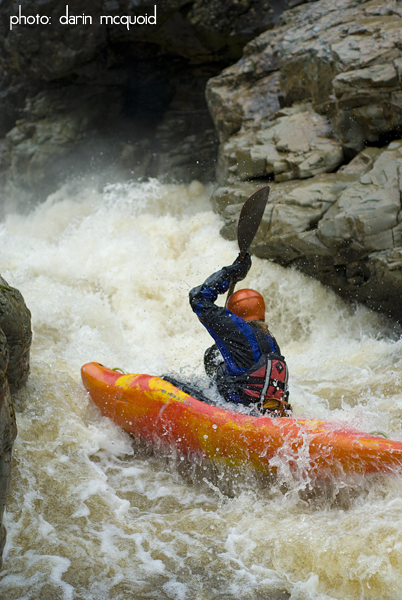 Thomas Moore battles it out in Super Mario Bros.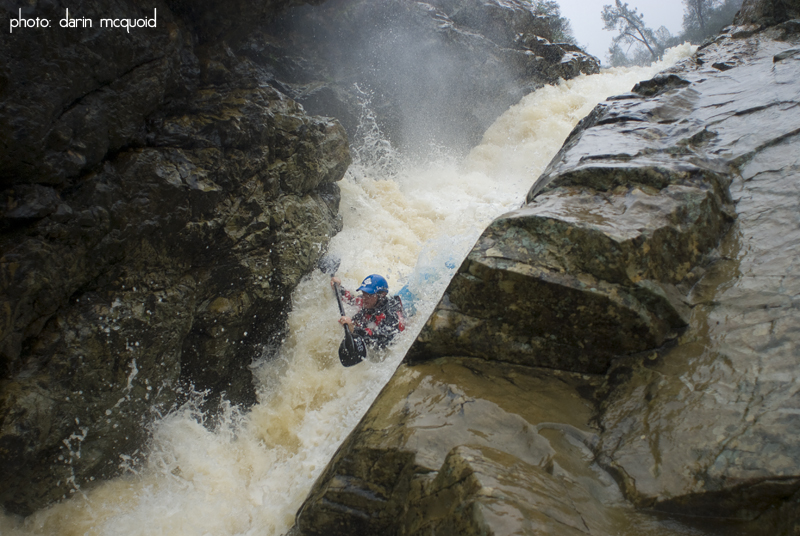 The bottom hole is a bit sticky too, Thomas gets ready make the finale move of SMB.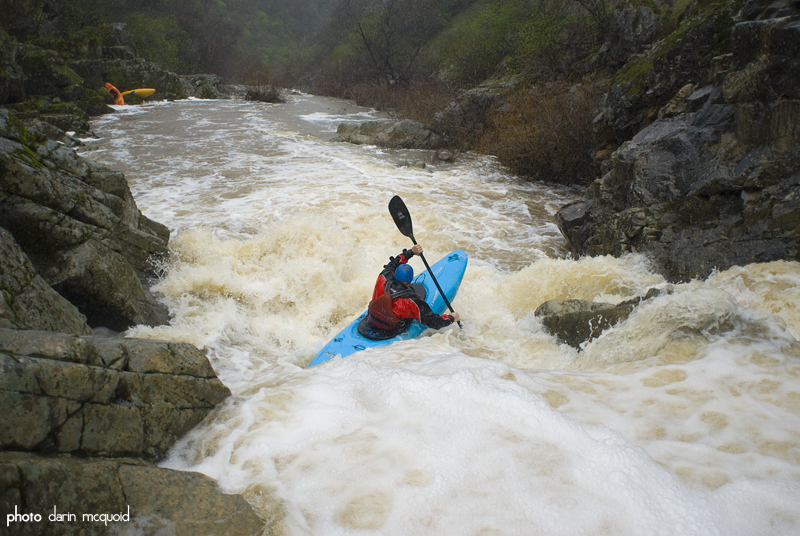 Not liking the style of the river so far, I quickly portaged with Alex and we continued downstream to the cleanest drop of the run, a somewhat East Fork Kaweah reminiscent drop, but with stickier rock.
Alex Wolfgram on the cleanest of the Coon.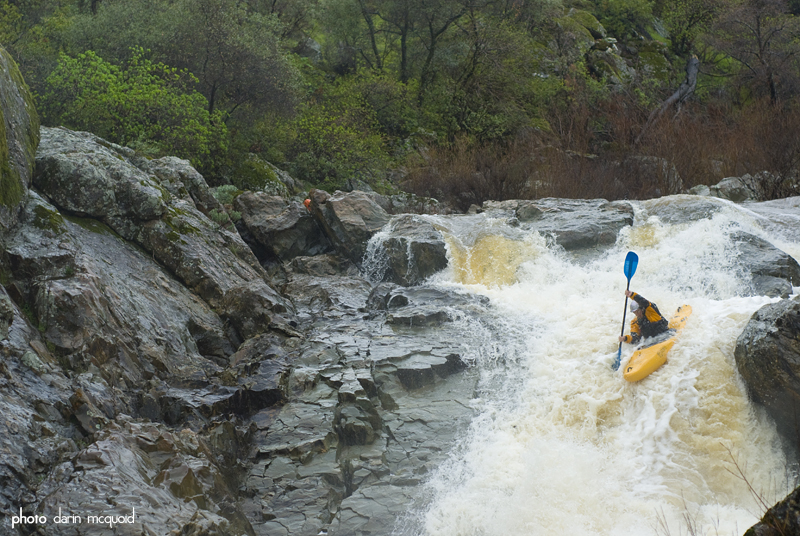 Below the clean slide, the creek turns character. We are forced to do lots of "Oregon Tucking" but unfortunately not the waterfall variety. Thomas and I exchanged glances as Alex warned us that we were going to have to duck some bushes. We'd already been dodging willows and ducking a little bit of blackberry overgrowth. Lets just say a little bit turned into a lot, mixed in with a few steep, manky boulder gardens. Take-out didn't come any too soon, and I was glad to be off this one. Perhaps a novelty due to it's low elevation, the chunky rock and brush more than made up for the fact that there was some bedrock. I still stand by my belief that every run is worth doing once, but be prepared to do some dealing and take some blackberry hits on this not so classic piece of the Sierra Nevada (foothills).