The crew partway through the portage.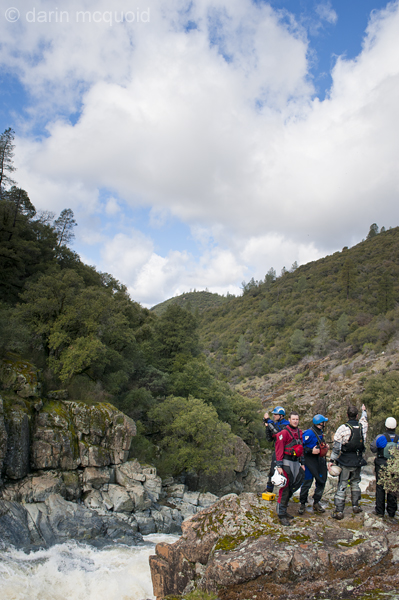 Thomas Moore looks back upstream at the cascade.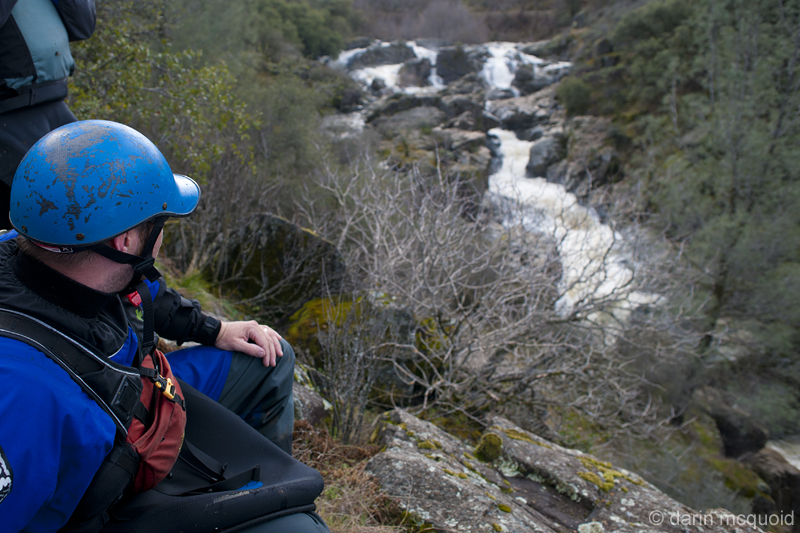 The portage is long and steep but not terribly technical. We didn't have to use ropes or even pass boats, but at the same time it's a far cry from a granite sidewalk.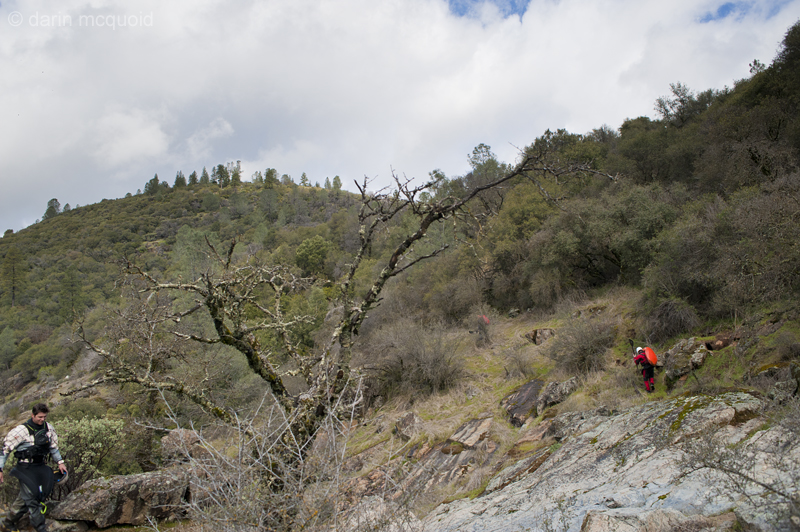 Cody Howard gets a nice boof.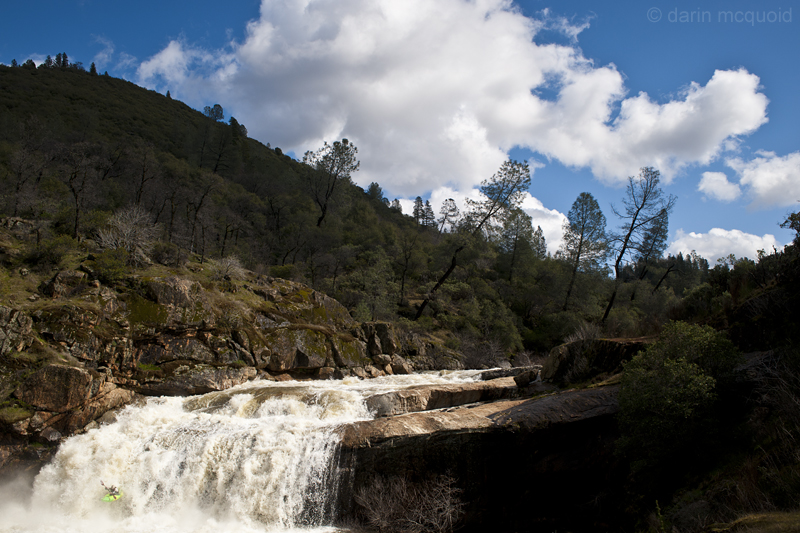 It's clean but not exactly easy. The hole at the lip is large enough to serve up some surfing.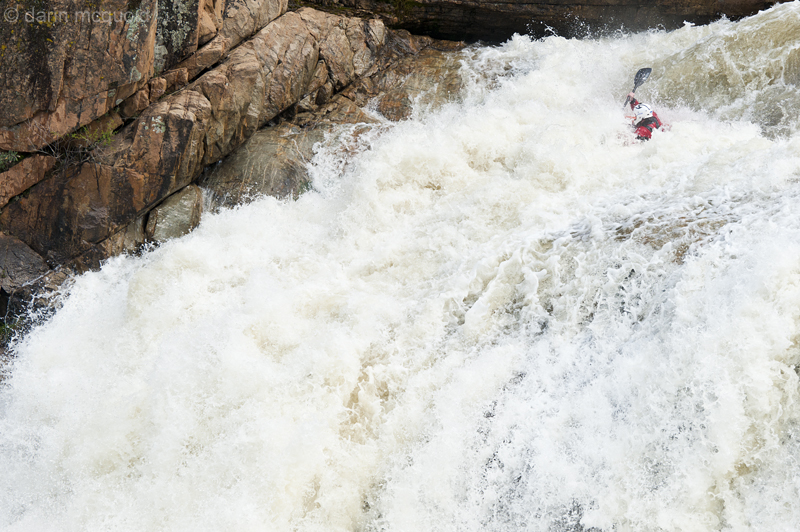 Immediately below is the second waterfall. It's neither as clean off the lip or in the landing. Thomas Moore heads left but will finish pointing right.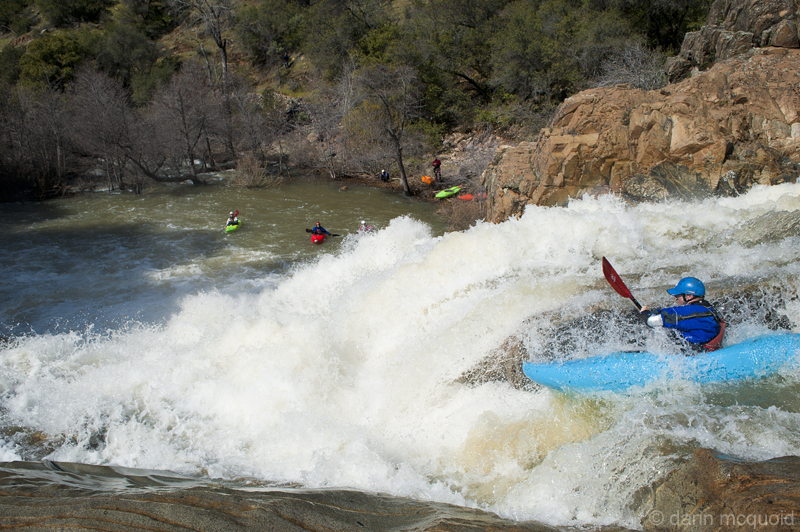 Cody Howard enters, and as you can see at the bottom the river left side is terribly undercut.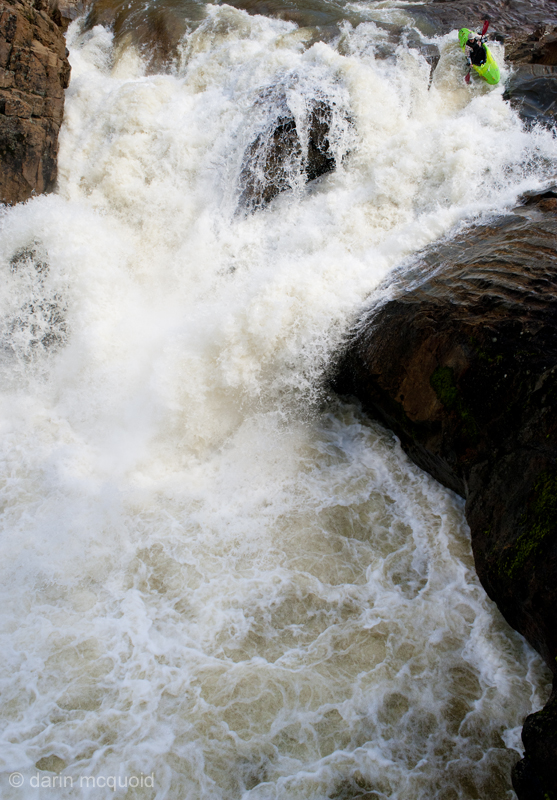 Rok Sribar on the second of the nicely stacked waterfalls.