This run is no secret, but I'll say this up front; Dry Meadow Creek might just be the most over-rated creek. It's also one of the most photogenic. For years stunning images have come out of dry meadow creek, putting it high on everyone's list. Perhaps higher than it should be. Don't get me wrong, it's worth doing, but for me, only once. The amount of hiking required for seven drops (only three of which are really quality) make it certainly not "ultra classic" or even "classic". You best bet for figuring out logistics is to talk to
Eric Giddens at Kern River Brewing
or check
Daniel's write-up.
Daniel Brasuell and Dianne Gaydos at the start of the hour or so hike in.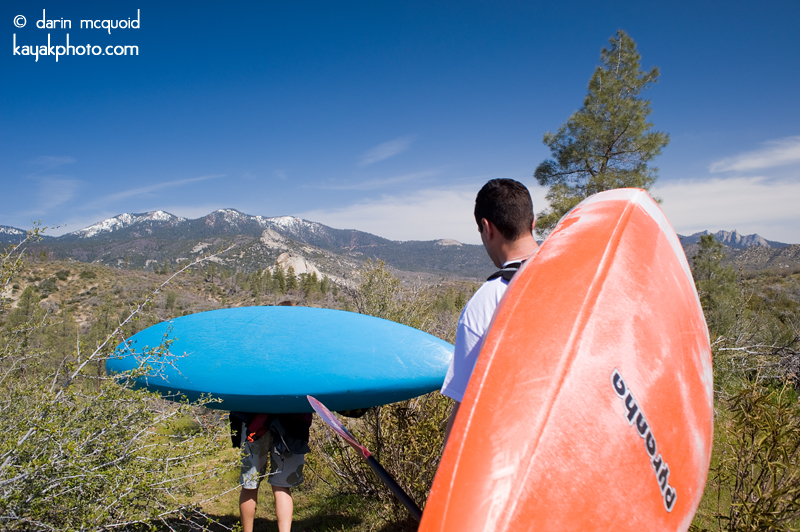 Once getting to the river it's a straightforward process to scout the six drops on river left. Putting in is another matter. If flows are high enough you can boat the first rapid, although most the water goes into and under a pothole. There is webbing wrapped on the arch over the pot hole, which helps the situation a little. The other option is to put in on the land bridge and seal launch, which is also a little dubious because it requires either exposed friction climbing to reach, or lowering boats to from above. In the name of safety we chose the latter which ups the hassle factor even more.
On the water there is no warm up as the river falls over the first small falls. Daniel goes for it.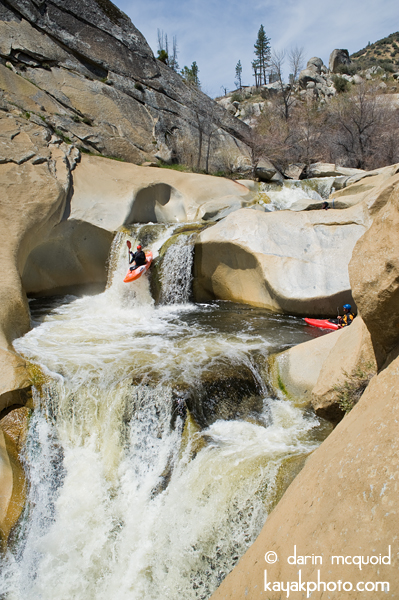 Taylor Fearington on the second sliding falls.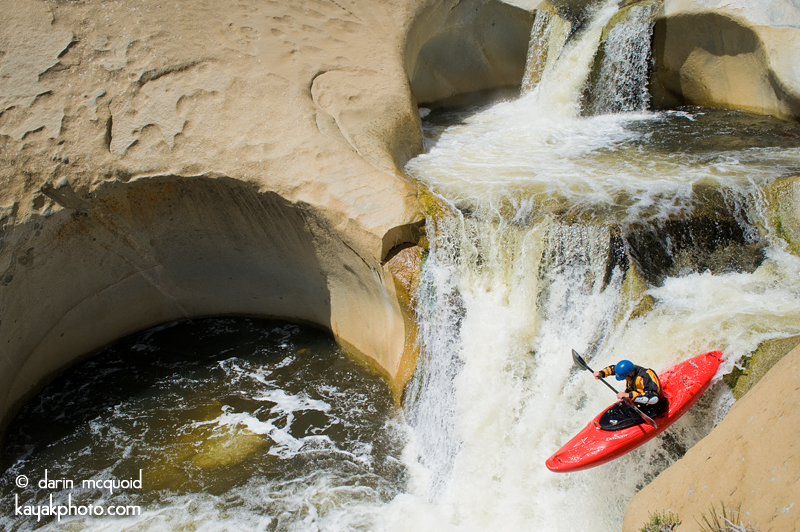 The third, and largest drop, is the most notorious. It's a tight twisting slot that spouts off a ten to fifteen foot falls. This is a rather common experience.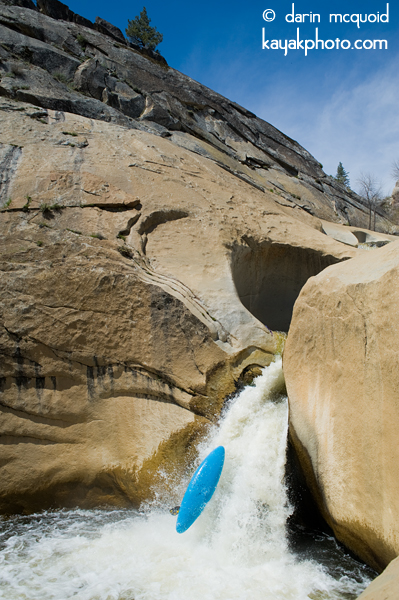 Next up is the best rapid on Dry Meadow Creek, a nice ten foot boof followed by punching a hole on the left or a shallow slide on the right. Taylor gets a nice golden stroke in for the boof.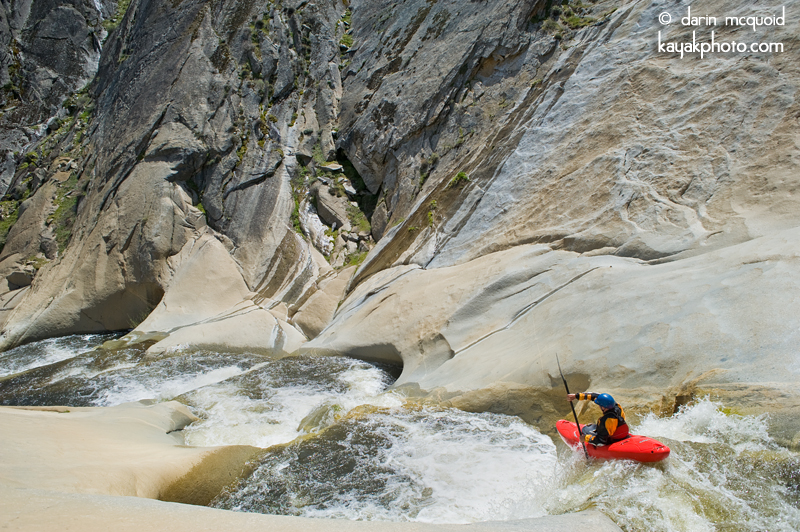 Jonas Grünwald on the same.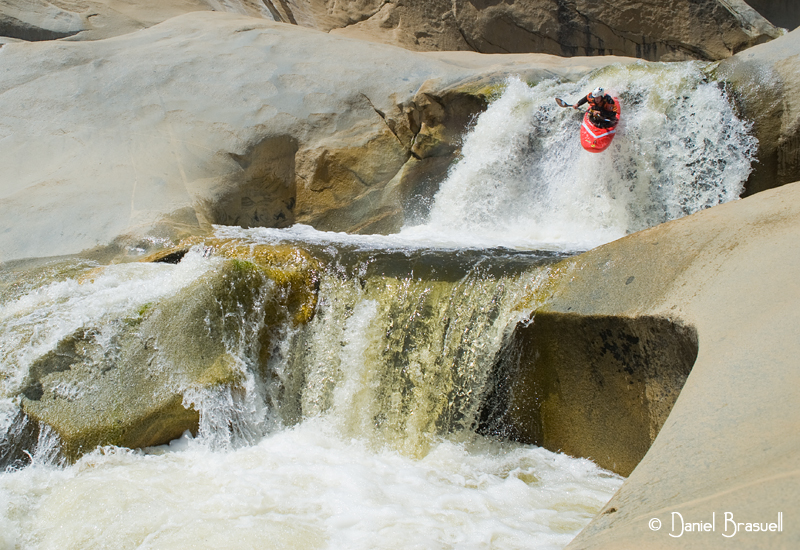 There is only one more ledge before taking out is required. It's a easy hike back up, but the hassle of the put-in and hit from the pinch falls had us limit our laps. Unfortunately, below the last good ledge an extensive portage to the Kern River is required. We chose to rope our boats down, but retrospectively the granite was very tacky and we could have just walked down with our boats.
Jonas and Dianne lowing boats.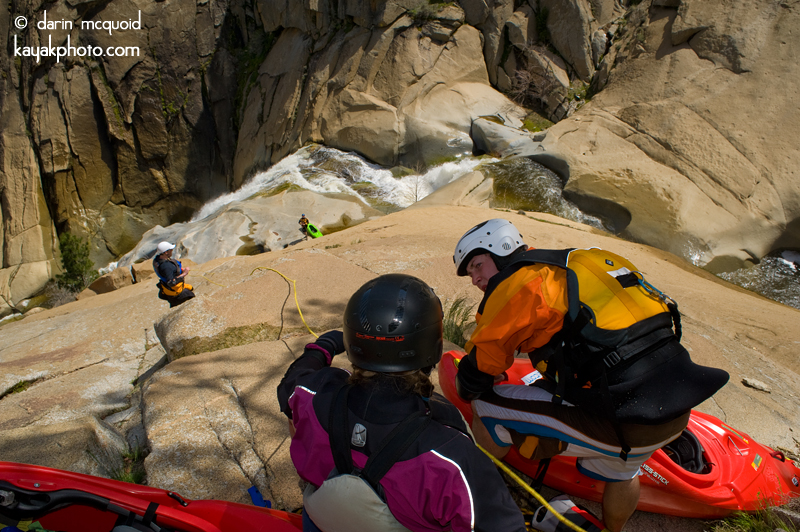 Post rope work we traversed, and then continued to hike to the confluence. Daniel on the last pitch of down climb.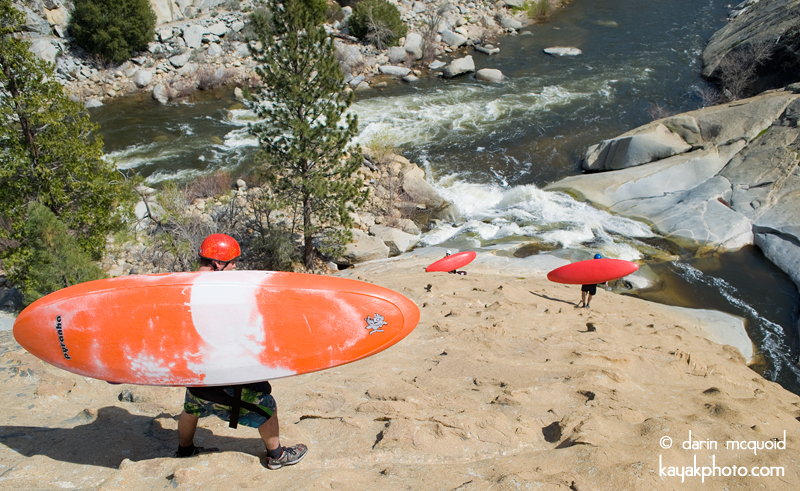 The confluence slide is the highlight of Dry Meadow Creek. With adequate flows it offers a stunning boof into the Kern River.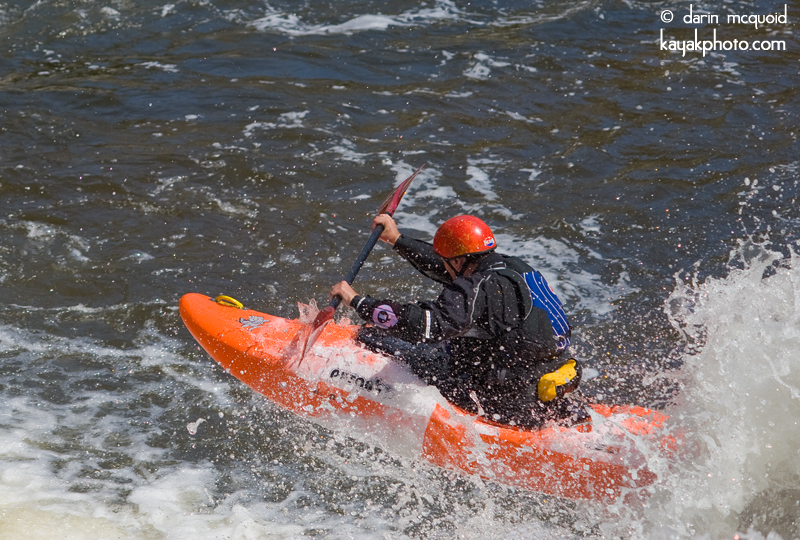 Once at the Kern it's a quick paddle downstream, through some boogie water and one large rapid, Carson Falls, which we chose to sneak on the right side.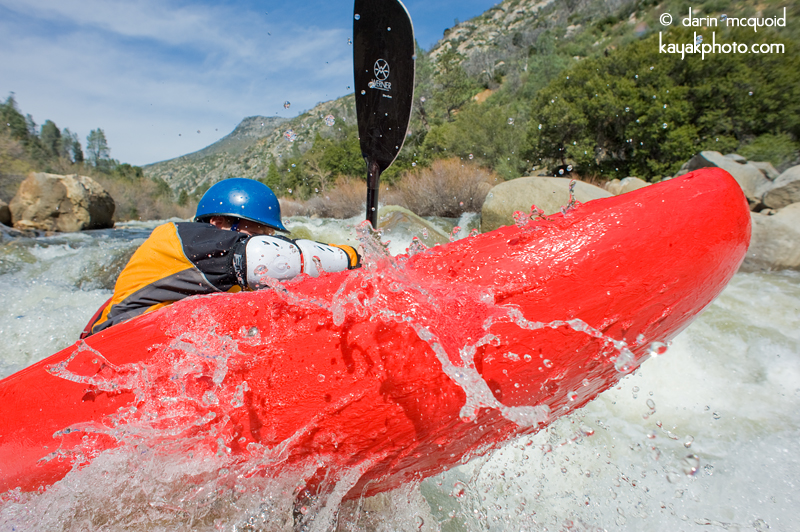 On the whole I thought dry meadow contained three good rapids, three bland ones and one not so nice rapid (the pinch). For the amount of hiking I thought the quality of the run on the whole was dubious. Certainly worth doing, just don't go in expecting any world class creeking, images make it look better than reality. With that warning it's worth doing if you want some of said images.