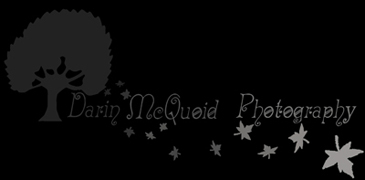 Kidder Creek IV-V



Photos updated 5/18/06. This is still one of my favorite creeks, it has classic creeking features like big sticky holes, seams, surging eddy lines and blind corners. Amazingly it has all these features while remaining clean, and all the sticky holes have nice recovery pools. The first rapid is a sweet bedrock series of four holes back to back.

Devin Knight styles it in this video.

Most runs don't look this good, he makes it look much easier then it is.

Jon Vengley on the top half of the same rapid.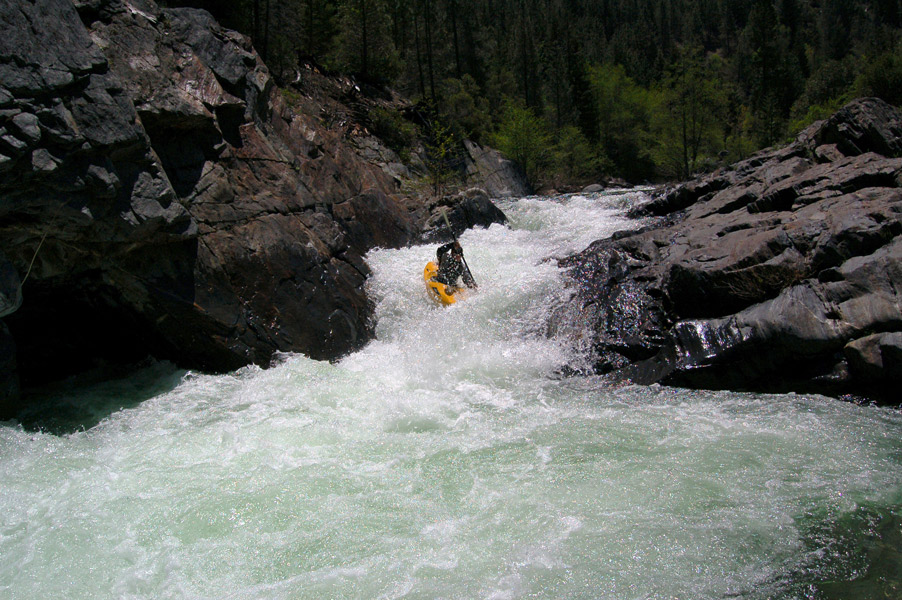 Jon melting the third hole.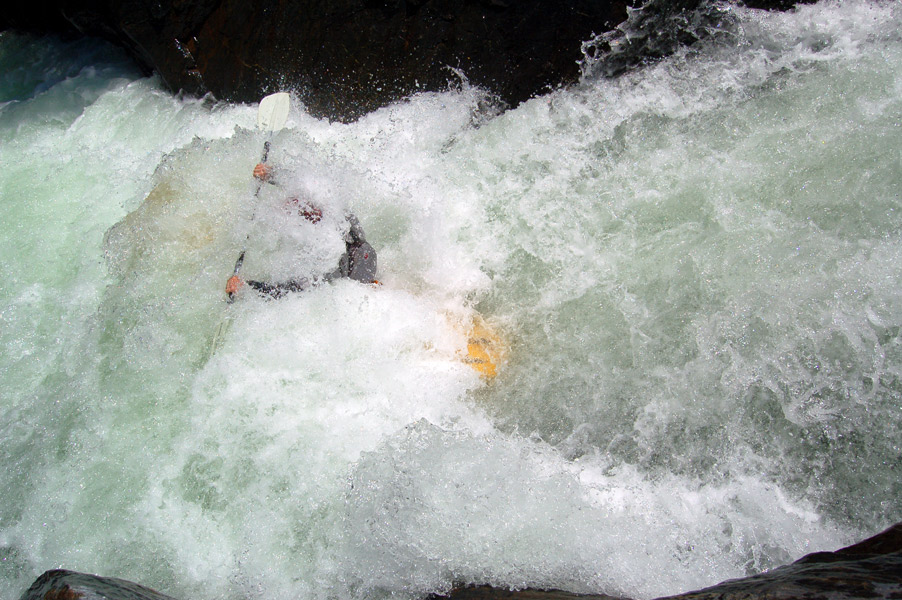 Dan Thurber about to enter the last hole of the same cascade.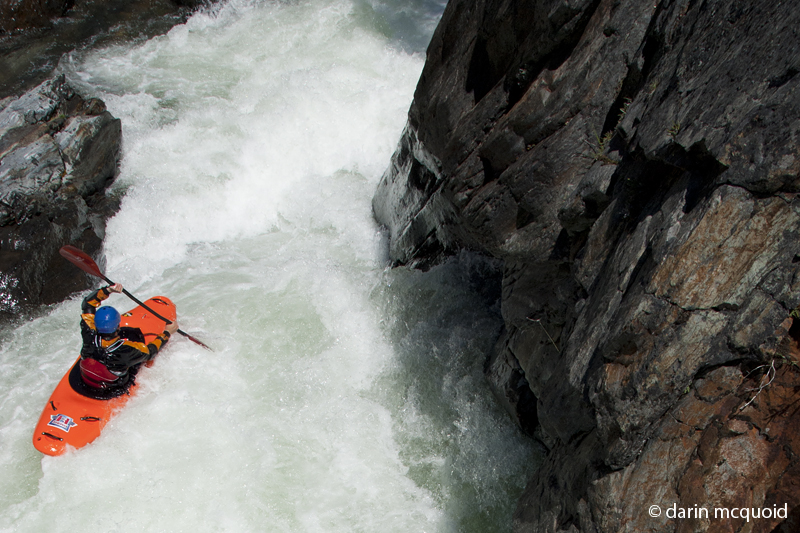 Dan Thurber, the Notch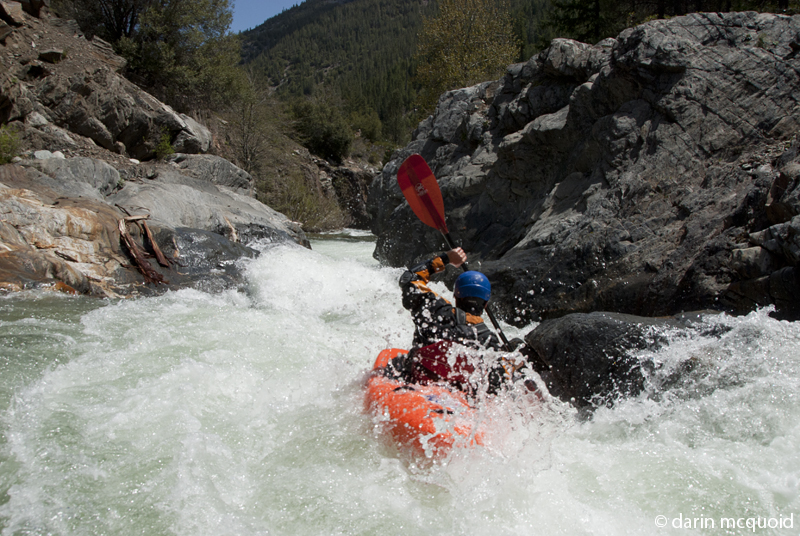 This is fairly typical character of the creek, fun mini gorge that goes around a blind corner.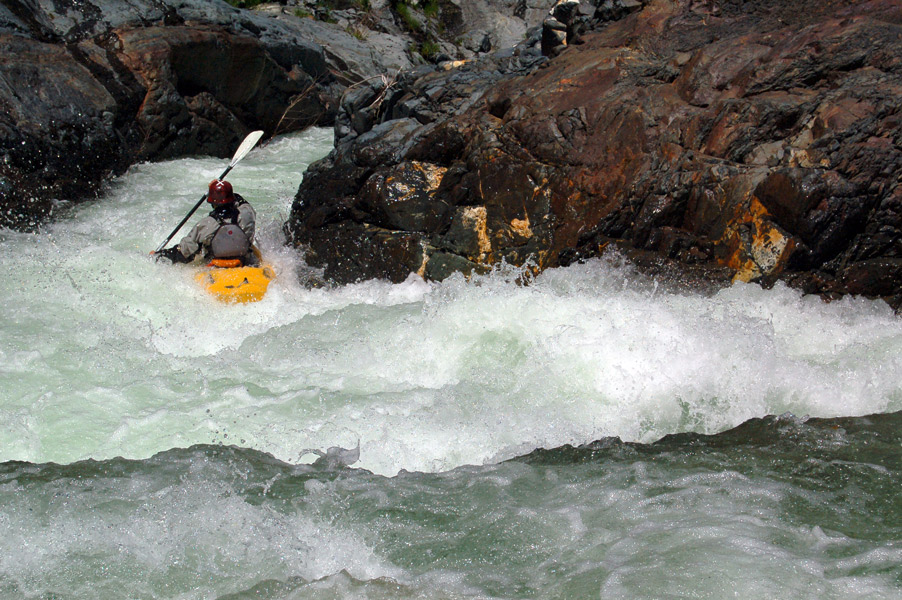 There is one other -V to V rapid quite a ways into the run. If you run the simple looking intro you come around the corner into three large holes, one of which surfs people under the overhang 90% of the time, but does no harm as it flushes and never gets dangerously undercut.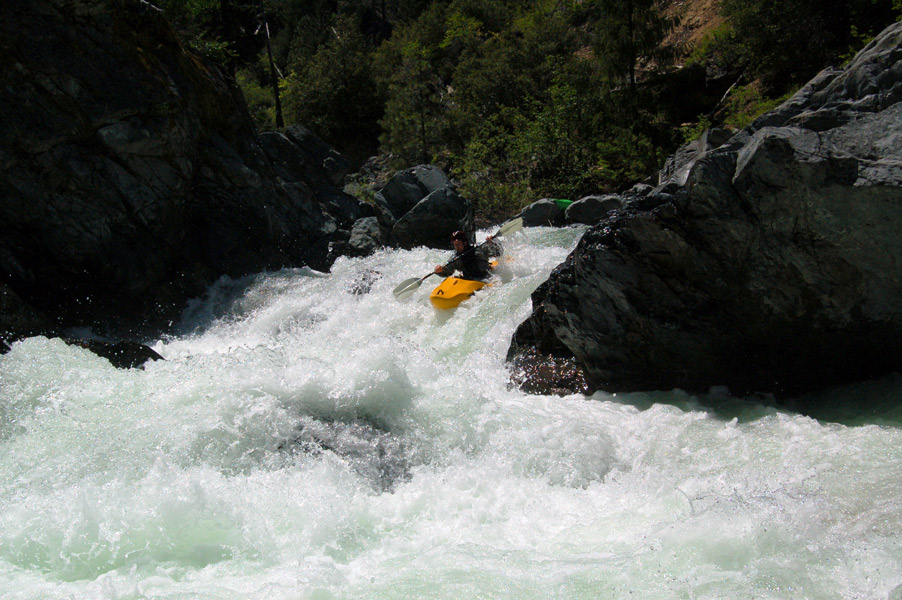 Jon surfing out of the hole at the very bottom.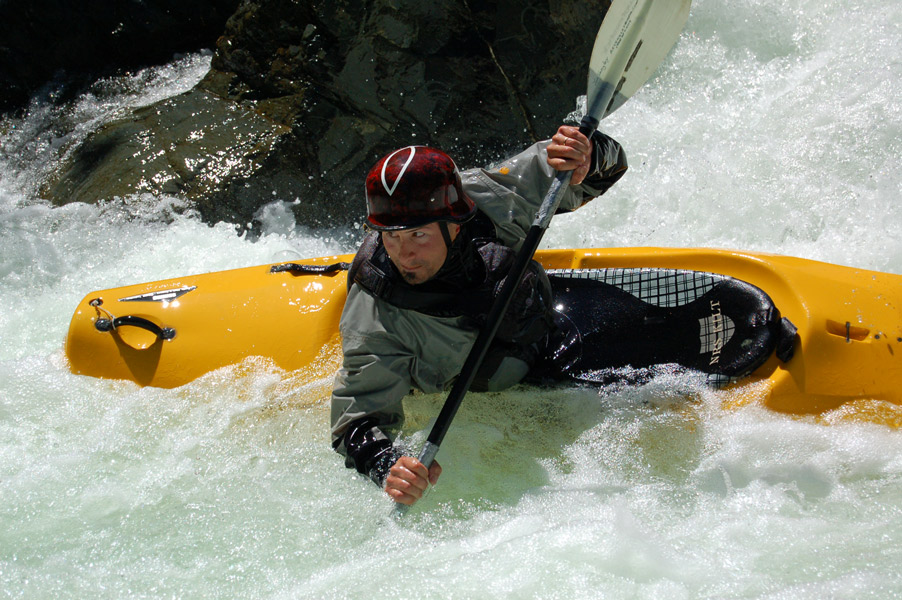 Here is the original write-up;



With a day off and nothing to do, I decided to paddle a local creek that I had heard some beta about from some Mt Shasta boaters. This run isn't in any guidebook or online guide (well I guess now it is?) On arriving at the gate on the road (unfortunate, it has a good road but USFS and Fruit Growers argue over who needs to maintain it as it services a wilderness trailhead) I saw a truck with some paddling stickers on top, what a surprise. I was getting a late start and only hiked in about 1/2 mile and put in, and while I was suiting up three boaters from Canada were coming down. Turns out they know the same guys from Shasta. I boated about a mile with them and then continued on down alone. I put in below all the good stuff, with just one IV below where I put in. I returned the next day and did the full hike in. This run is great, IV+ creeking in a really narrow creek bed, but with some nice creek wide holes and lots of ledge drops. At the very top of the run it starts off with a sweet bedrock drop through four sticky holes, one with a small cave on the wall, its probably more in the V range.


Next up is another bedrock slide that ends up with a very narrow drop into a summer time swimming hole. The water plunges deep into the hole and a slightly undercut rock on the right, and most of it comes up 15' downstream. Amazingly its runnable, because the water on the surface doesn't really recycle back, the inflow just dissapears underneath the calm surface water. The action keeps up for about a mile with holes, small slides and lots of ledges. To get to this run: Take Highway 3 south from I5 in Yreka and drive over to the small town of Greenview. Turn right on Quartz Valley Road and drive 1/4 mile and take an immediate left on Main Street. Drive down main a few hundred yards and then turn right on North Kidder Creek Road (right by post office). Drive up N Kidder about 5.5 miles until you hit the gate, and start hiking. The hike is pretty easy and about 1.5 miles in. After you peak during the hike in, you'll drop back down and be tempted to put in at a flat on the left, but ignore this and push 200-300 yards further and put in just above the rapid with 4 holes you can see from the road. Takeout is pretty much wherever you can find a decent spot to take out, I normally take out on a side road about .5 miles downstream of the gate, make sure you scout your takeout first so you can find it on the run. Kidder is good when the Scott in Fort Jones is between 1,200 and 7,000cfs. It's class V at 7,000 but still goes with some very sticky holes.

The best gauge of course is visual, and estimating it off the Scott varies considerably depending on the weather, and water levels rising or falling. I've seen it too low at 1,400 and falling, and good at 800 and rising.

USGS Scott River at Fort Jones.