Brandon Knapp was kind enough to point me in the direction of Upper Kidder, mentioning a clean waterfall, 400fpm and overall decent quality. This combined with the Kidder Creek having superb water quality and part of this run being in the wilderness put it on my must run list. North Kidder Creek road has some serious issues with quality and is often gated. It took a 4wd truck with decent clearance to get up near the trailhead. The road serves as the Kidder Creek Trailhead into the Marble Mountain wilderness but is owned by a private company who doesn't want to maintain the road. All last year the road was gated, but late last fall, and this spring the road has been blissfully open. On the drive up the flows looked low, and the Scott River was at 1700
below Fort Jones
.
We were able to drive most of the way up, but ¼ mile from the trailhead we hit a snowdrift that was too deep to get over, so we unloaded and started hiking.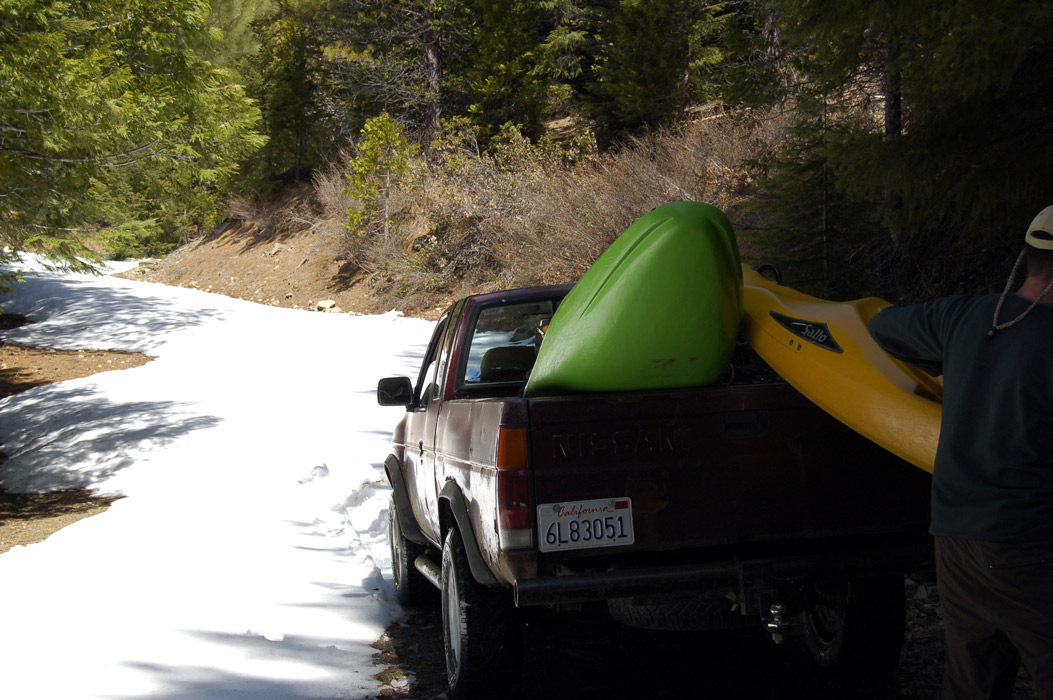 The spring snow was pleasant to hike in, since we could just drag our boats without sinking in too much. This hike is about as easy as they get, mostly level weaving through some beautiful forest. We eventually bushwhacked a short hike to the river after maybe a mile of total hiking, and lucked out putting in about 100 yards above the waterfall. We dropped to the creek after the trail had a short climb around a small ridge. Unfortunately there was a log above the falls which shifted at some point. This is quite a shame considering how clean this 20' falls could be (and is currently). It's beautiful anyways.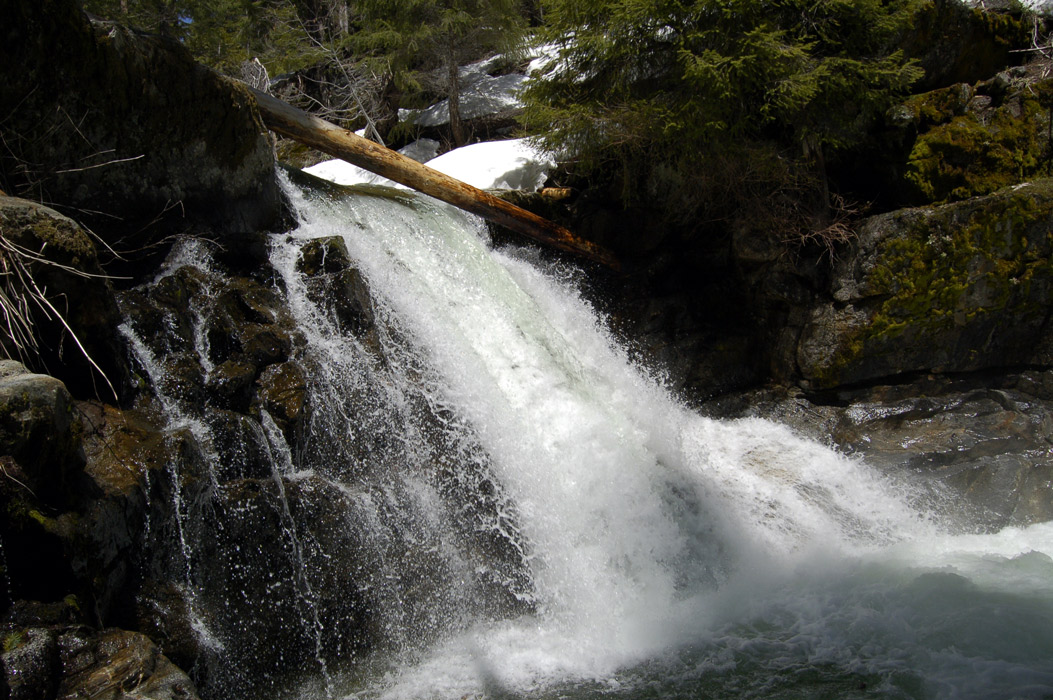 I wasn't sure what the character of the creek would be like, and was very pleasantly surprised at the quality after the waterfall. Bedrock is the norm for about a mile, with lots of low angle Sierra style granite slides, fun but could have used more water. This was interspersed with a few fun, narrow mini gorge drops. Here is Jon running a fun double drop after the slide section.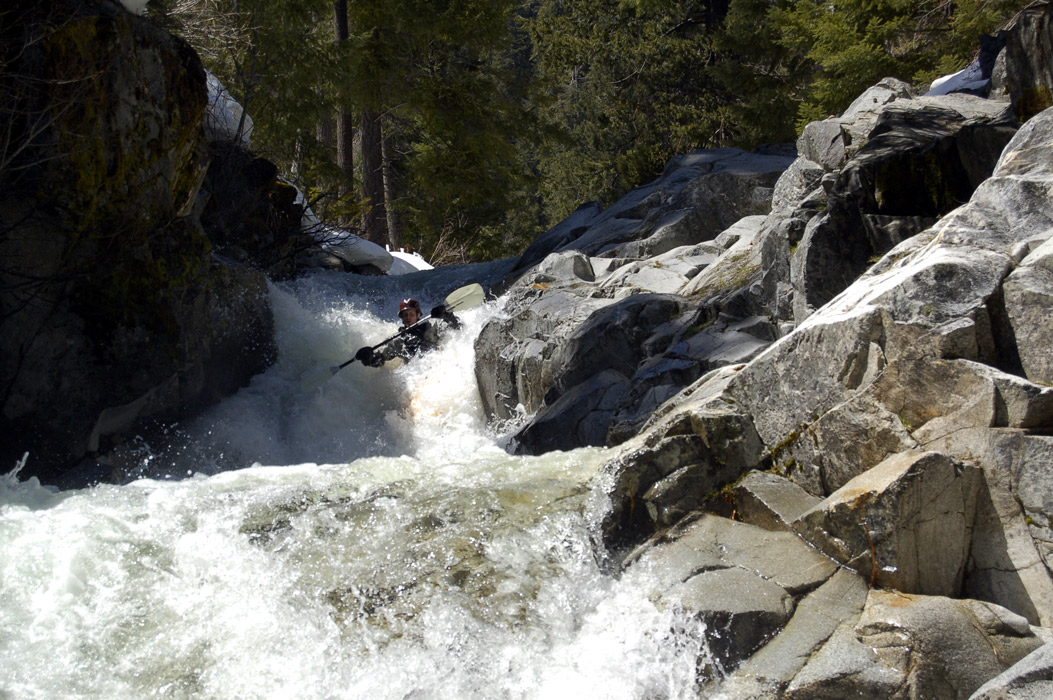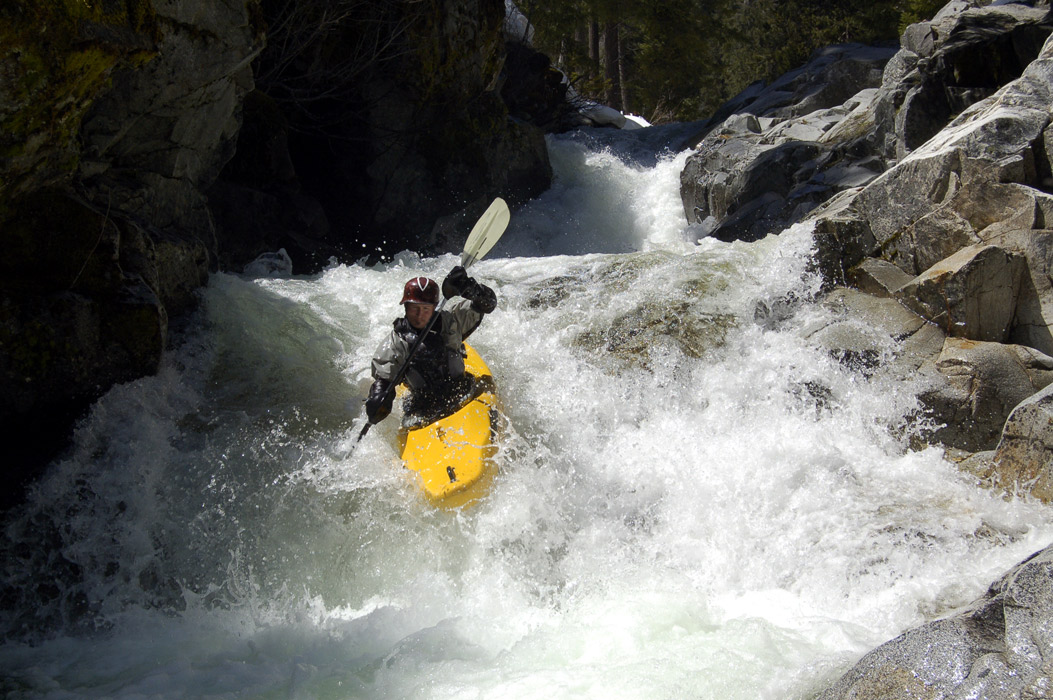 After suffering a brief and very annoying pin, combined with a short swim after my boat in "brisk" water was a feature I've never had to deal with on the water. Of all things it was an avalanche that went right into the riverbed, which prompted us to portage around several trees it had dropped into the creek. Amazing to see, the power of it was humbling with snapped trees sticking out. The bottom of the avalanche.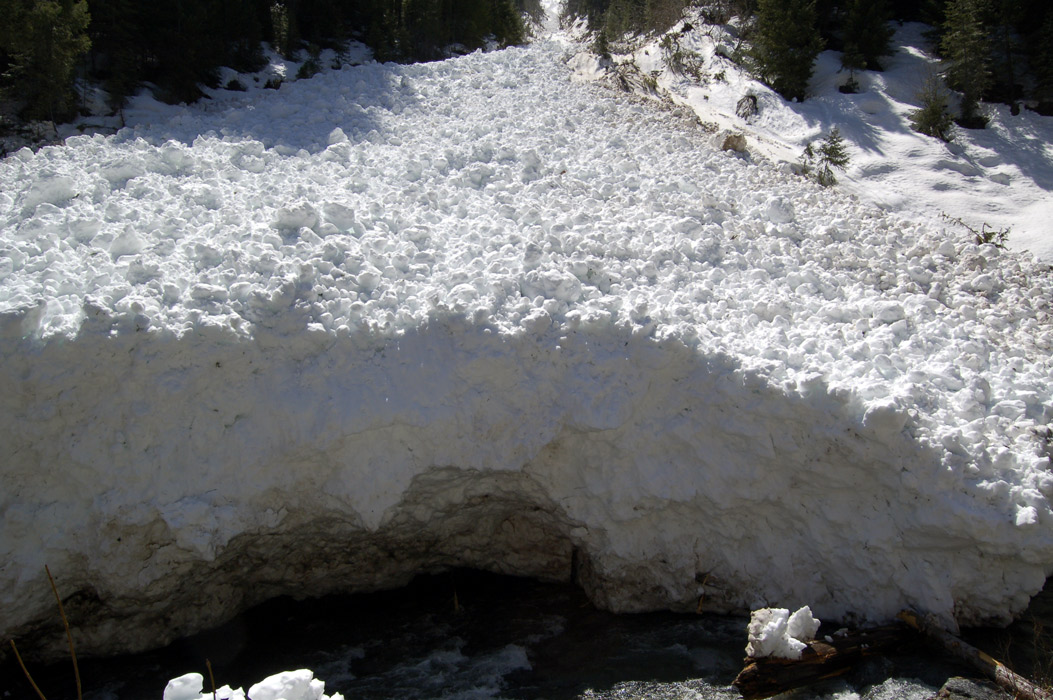 Where it came from….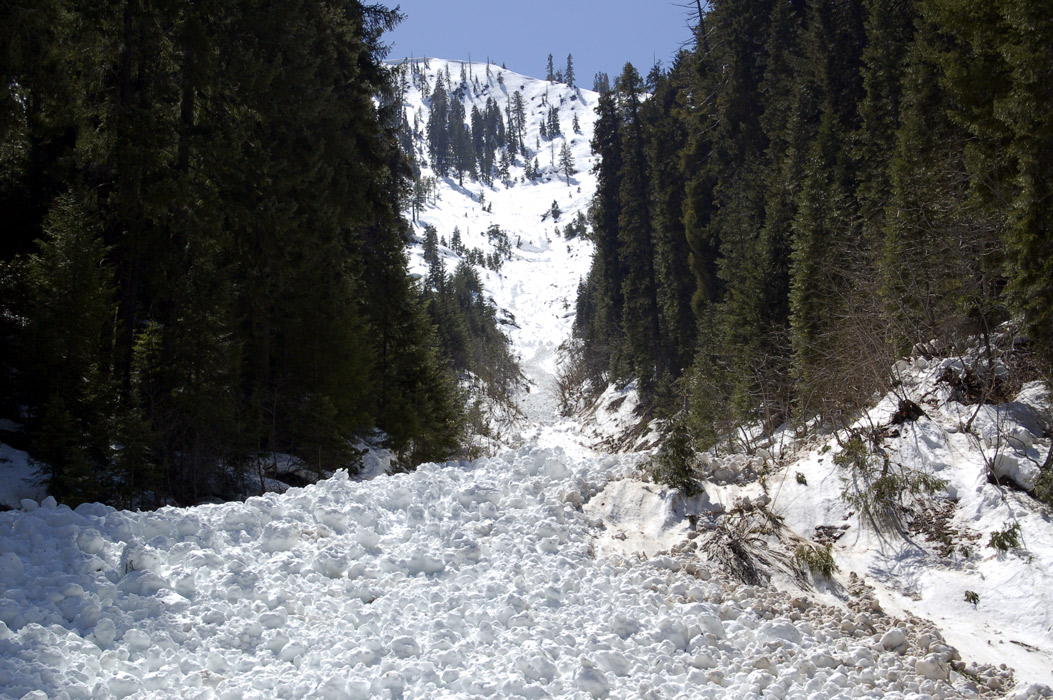 Downstream of this the creek was ok for a little bit with a few more fun drops, but it started getting the mank on. Upper Kidder, when it's good, it's really good, and when it's manky it doesn't mess around. Jon and I portaged this mess; perhaps some of it would clean up with higher flows.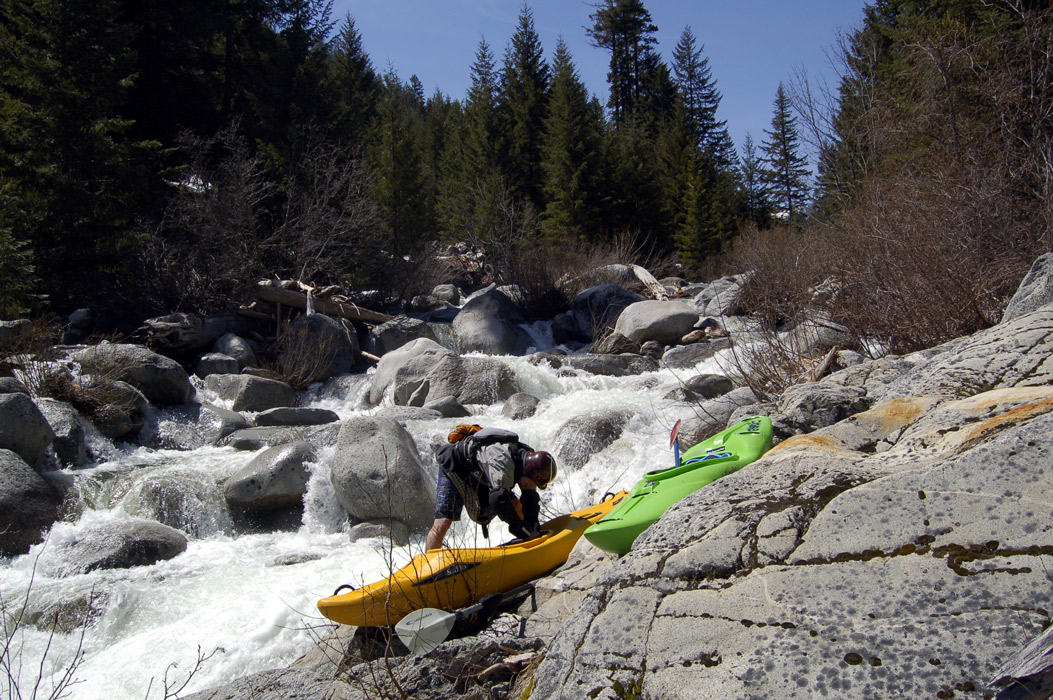 In the 2-3 miles of creek we ran I'd estimate about half of it is clean, and half is pretty manky. We were pretty tired when we took out at Shelly Fork, which is the last flat spot on the drive up with several old roads on the left before the road starts a steep climb to the trailhead. I'll hopefully be back to do this run, but ideally with the Scott River flowing at 2,500-3,000.