A quarter mile into the run and we're all grins, exclaiming how much better it was than expected. It was a bit low and rocky, but there was a lot of bedrock too.
Taylor Cavin slides away as does the sunlight in the canyon.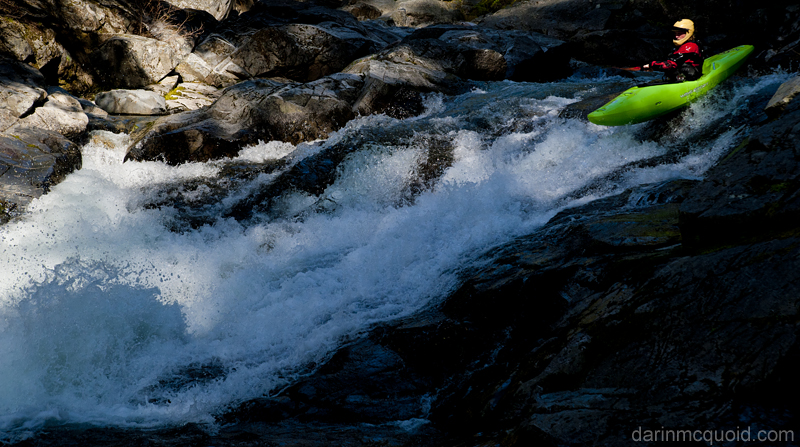 Looking downstream, the perfect steepness for boat scouting.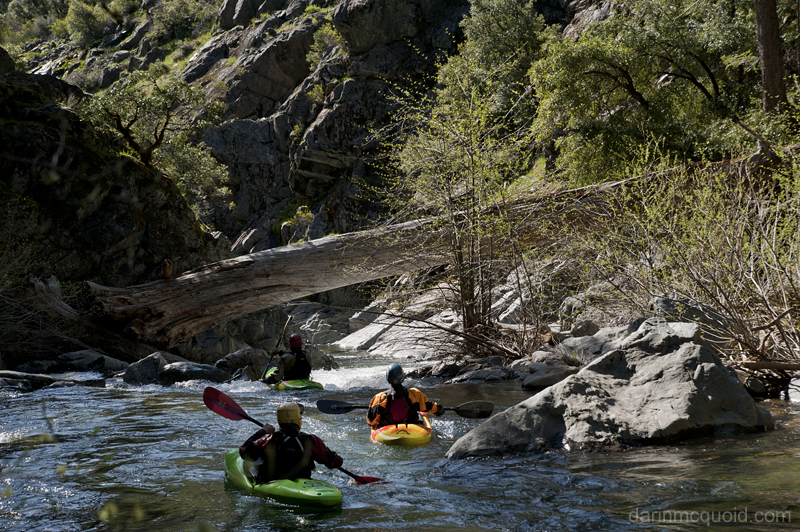 Mini gorge goodness oh my, Cody Howard boofs away.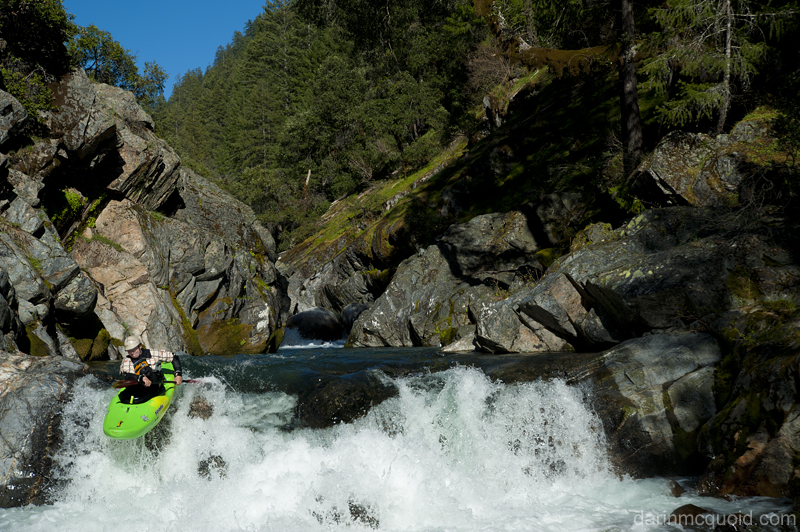 The pace continued for quite some time, a boulder garden or two followed by a bedrock drop or two. Nothing over ten to fifteen feet in a single drop but it nice and steep, feeling like 200fpm or so. There was the odd log portage here and there but nothing strenuous.

Will Pruett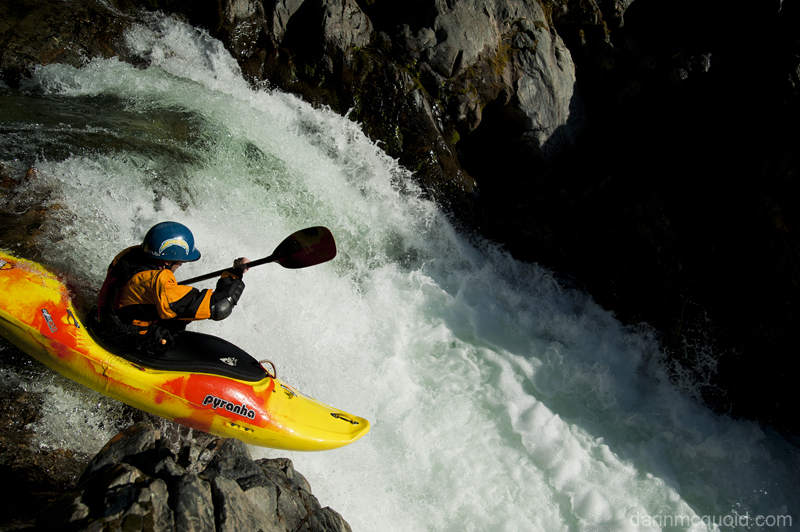 Then everything changes. The river grows steeper and a team member suffers a massive crack in their boat. It's time to camp but the canyon walls drop straight to the river, in the last few hours I have not seen one campsite. We push hard to the confluence with Wallace Creek hoping for a confluence camp, but are greeted by more sheer walls.

Time to put away the camera and make downstream headway as the river gets tougher with twice the flow.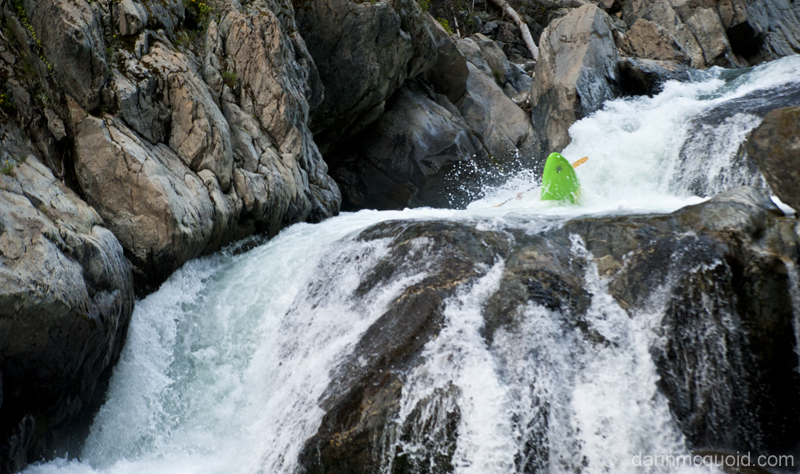 Two or three rapids at a time we make progress to only to be halted by the draining progress. Relief is tangibly present as a campsite is found on a rock ledge, and we quickly unload and get a fire going.
Southern charm and Southern Comfort.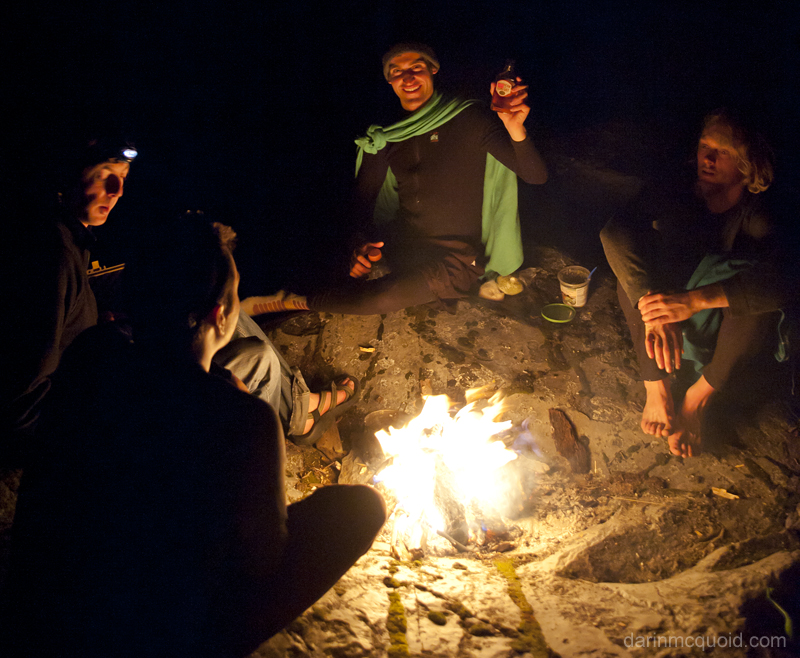 Looking down the validly named Long Canyon.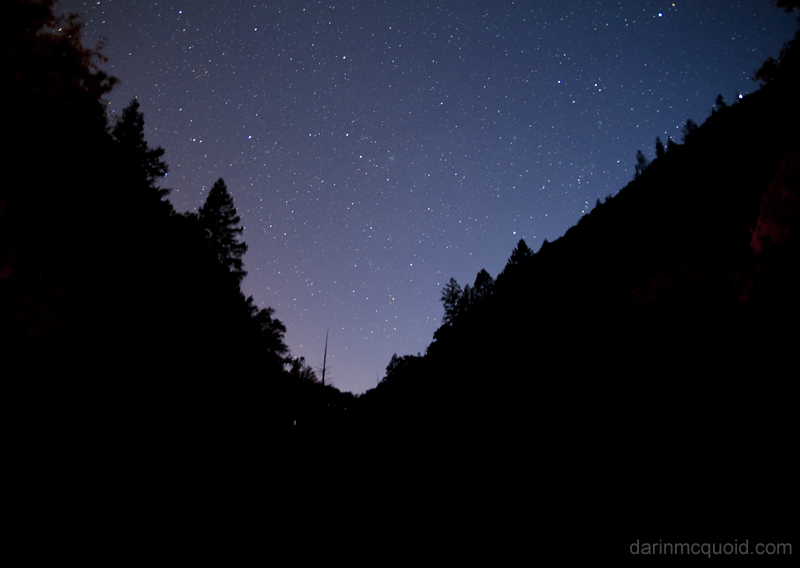 Just enough room for five.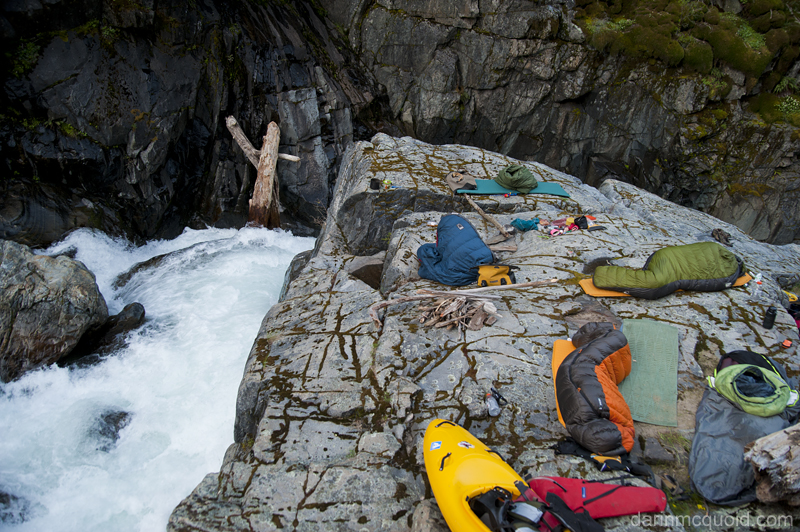 The day starts off with a bang after the camp portage. The river seems steeper and flows adequate. Cody Howard gets in it on a lead in rapid.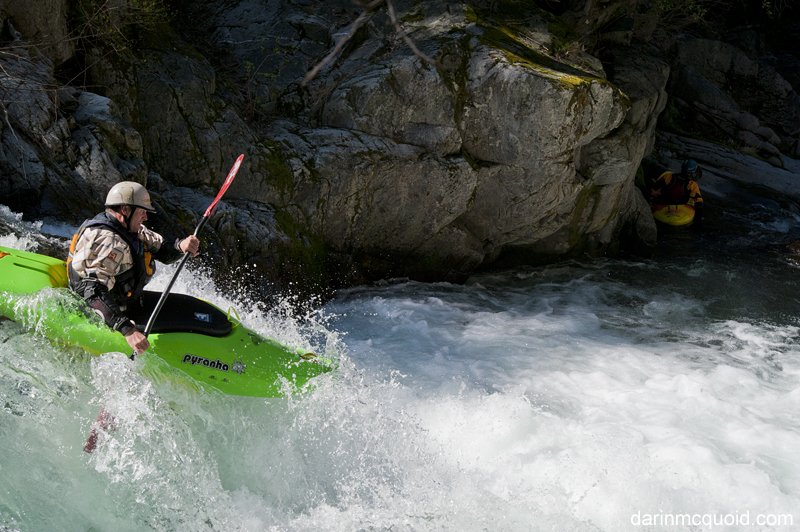 Pretty nice gorge down there...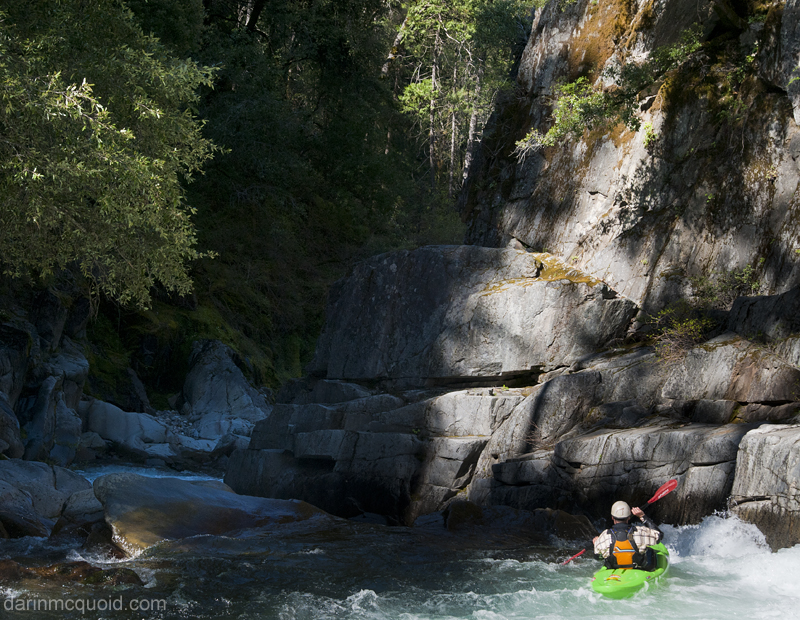 Drops started averaging ten feet in height, with some long boulder gardens mixed in. Portaging an undercut.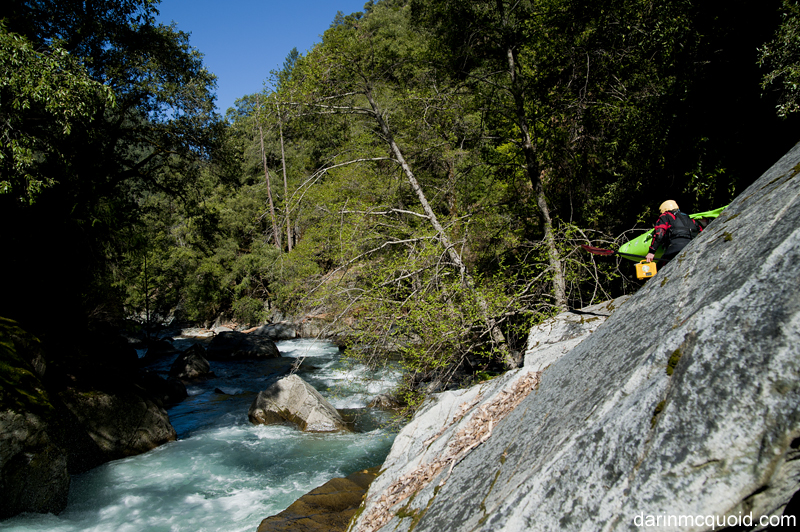 Scouts were more common, and we are forced high up to scout a significant slide. Will Pruett lines up one of the better looking cascades of the run.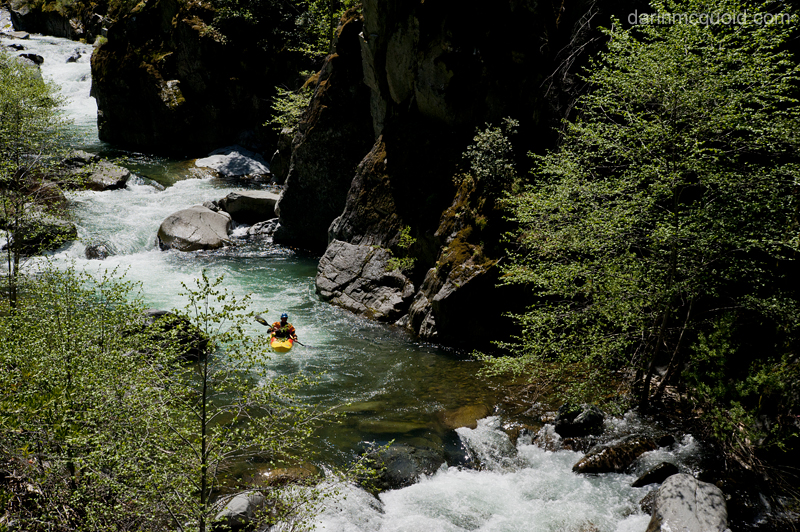 Taylor Cavin on the same.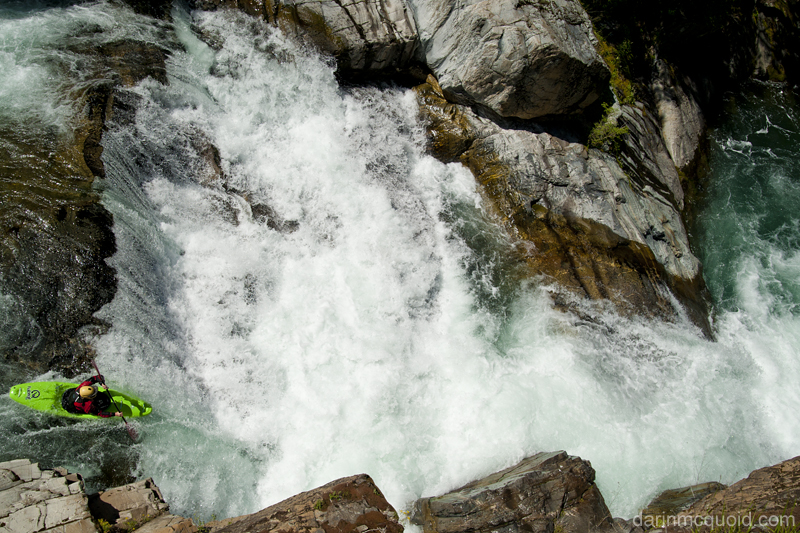 Mr Pruett finishes strong on the final tier.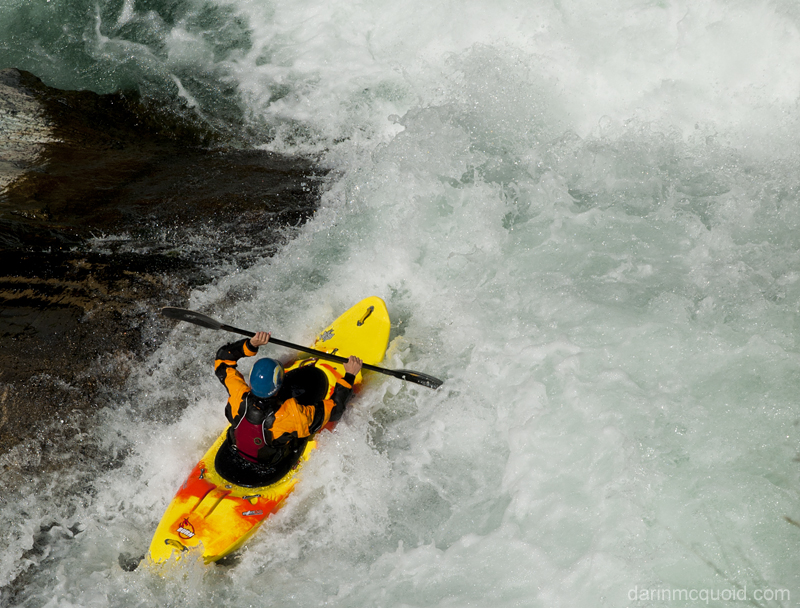 Taylor Cavin on the bottom of the photogenic boof and slide.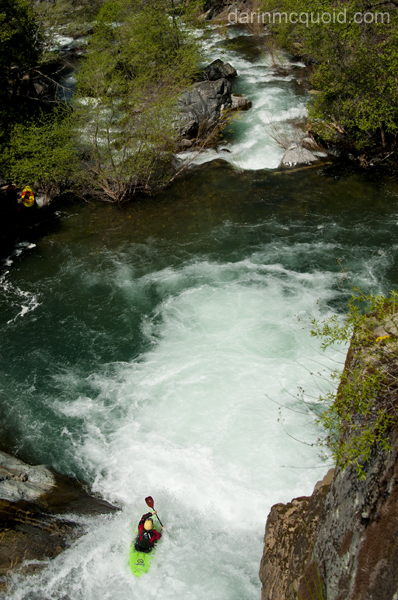 Long Canyon Creek continues to alternate between steep somewhat manky boulder gardens and bedrock slides.
Ryan Snodgrass exits the mank.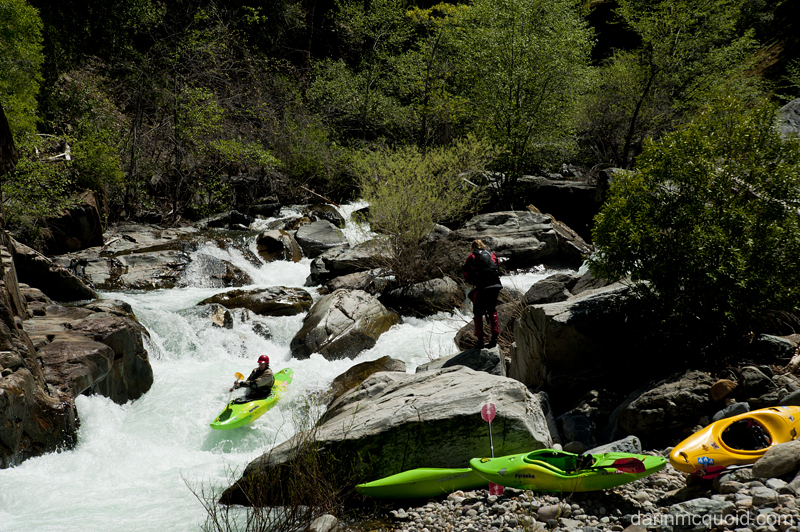 Cody Howard boofs the next ledge, which would apparently be terrifying with more water.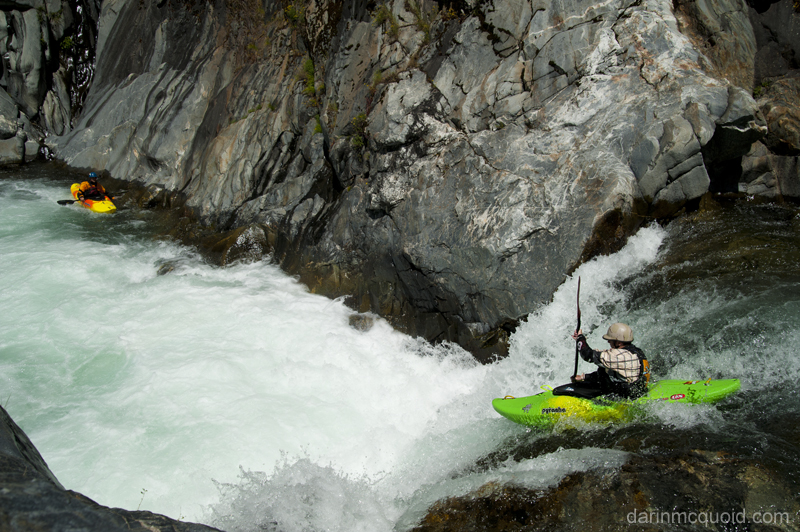 Now things have gotten a little more complicated. We have not one but three cracked boats. The confluence with the Rubicon is not in sight and Long Canyon is as steep as ever. Our method pace turns into a bit of a bombs away frenzy as we go as far as possible before drain sessions.
Long Long Canyon.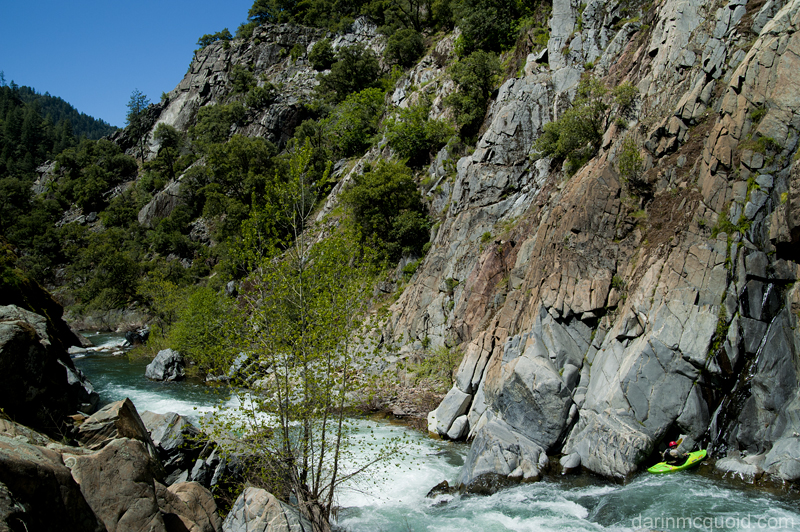 A larger horizon dictates a quick scout, thankfully it's good to go because it's mandatory.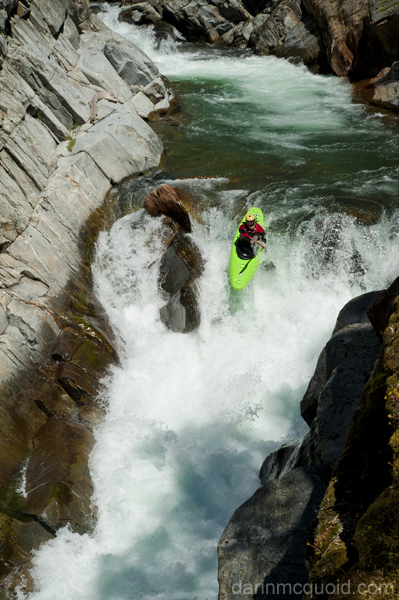 Bombs away again and again through complicated, mutli move bolder gardens. Amazingly they all go and have just enough eddies to feel marginally in control. Around three in the afternoon we hoot and holler as we see the Rubicon confluence. Time to relax and see about patching up gear for the paddle out.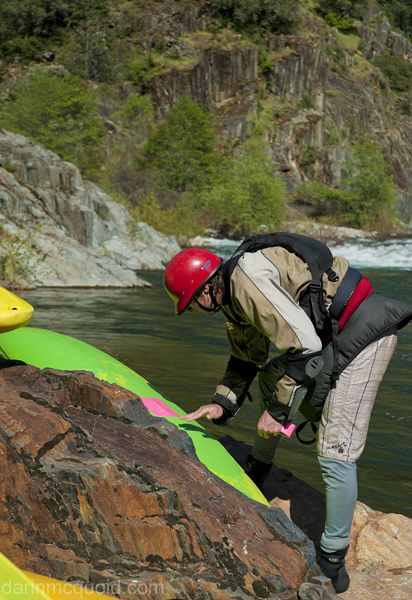 Finally out of the canyon and able to relax and enjoy the sights. We saw a ton of these guys in Long Canyon too.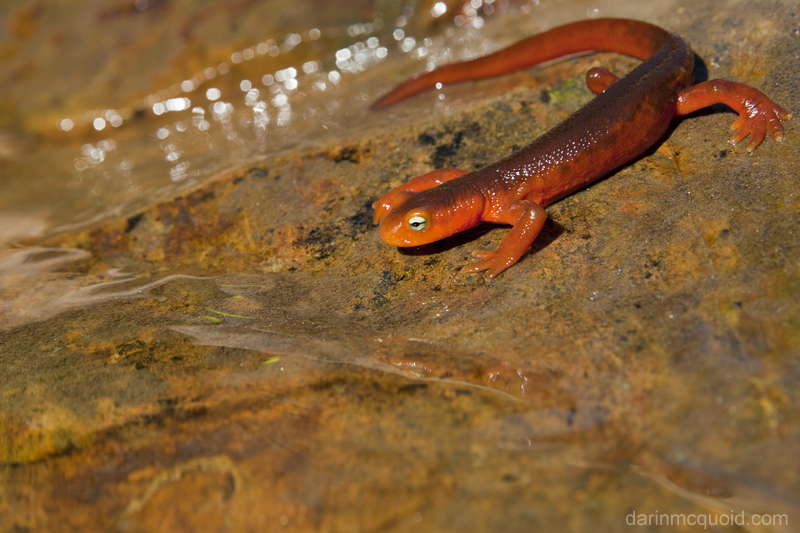 In retrospect, Long Canyon Creek is a bit of a classic. Slightly manky in spots and a bit tougher than expected, we agreed that it was one of the harder runs in the state due to the remote canyon, character and quantity of rapids. It's been described as "ten miles of Shirttail" which is probably pretty accurate.

Stats according to Google Earth: 8.75 miles at an average of 275fpm on Long Canyon Creek followed by three on the Rubicon.

Take out: Ralston Powerhouse.

Put in: Continue past Raltson Powerhouse and stay right at any forks in the paved road, until the first creek you cross, which is Long Canyon Creek.