One last look.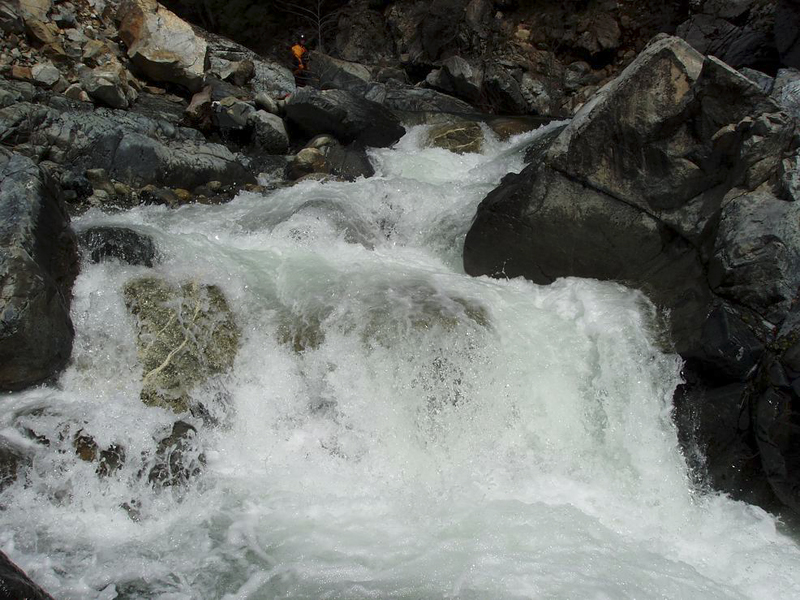 A good friend in the same.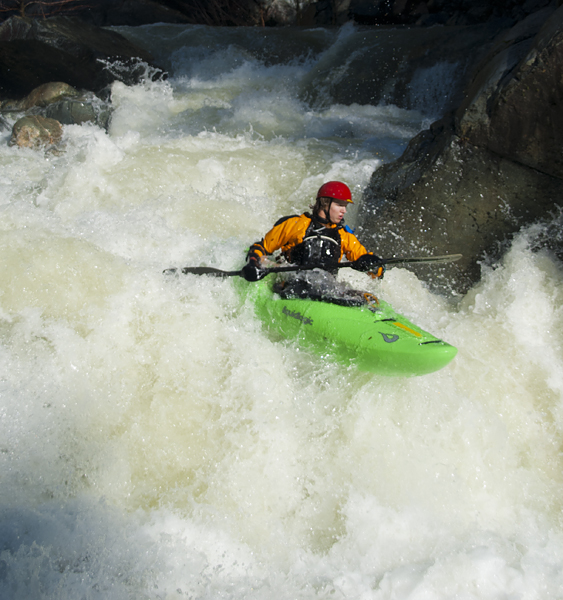 Here is a video of the larger rapid.
We boogied on for a while, then Jon's new Grateful Heads helmet came unclasped while he was rolling and took off. It eventually continued on under a creek wide strainer, the only portage of the run. We traded helmets back and forth, and eventually came to a tunnel under the freeway. After the tunnel of love is this long rapid: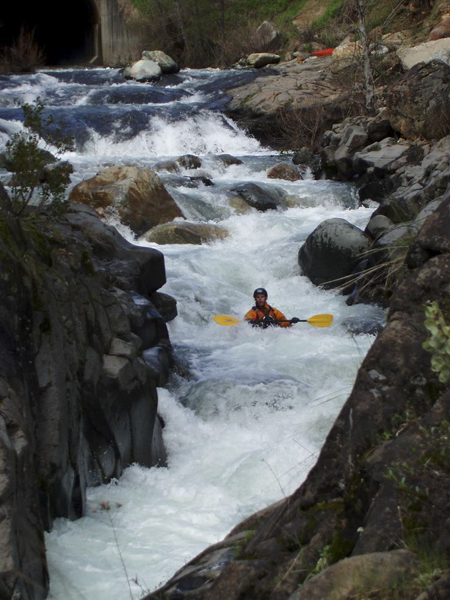 Which leads into the mini-gorge.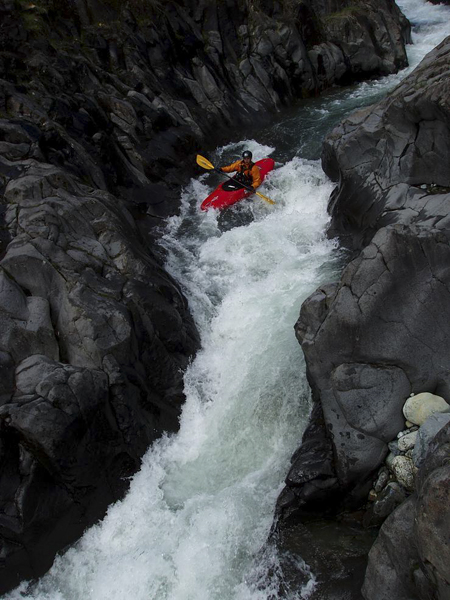 This run is fed by rain and needs quite a bit to get going, more than Slate Creek. It's short but has good bang for the buck.

Take-out: I5 to Sims road exit. Head downhill to the bridge over the Sacramento River, park on river right.
Put in: Turn around and head back towards the freeway, going straight past the on-ramps, and take "Fat Bear Way/Mears Creek Road" (signs say both) drive up as far as you can and put in.

As of 4/1/06 Mears Creek has acquired a new log jam just before the tunnel of love. At low flows we were able to duck (sketchy) on river left. High flows will probably go over the logs, but they could be bad at medium flows as the creek wraps around a left hand turn into the logjam and tunnel.