Weight: 14.5oz
Filter Size: 67mm
On paper this oddity is near perfect for expedition kayaking with a full frame Nikon camera. The lens is an oddity because it was only produced for four years, and production was overlapped by a lens that is more expensive and in general, less well regarded optically; the Nikkor 24-85mm f/2.8-4D. It's one small package, barely larger than the 18-55mm kit lens, but packed with ED glass and (at the time) new AF-S technology all for under $400. Yet if you're a follower of this site, you rarely if ever see this lens used. The lens is well designed, sharp, and has accurate focusing. Yet there is something
about the way this lens renders images that I dislike and it's
almost inarticulate. If color is pushed at all, the image just "looks digital" and isn't to my taste. Perhaps the ED glass gives extra contrast and saturation best suited to film.
This image of Will Pruett is straight from in camera RAW, no saturation or vibrance added, yet looks almost like Fuji Velvia.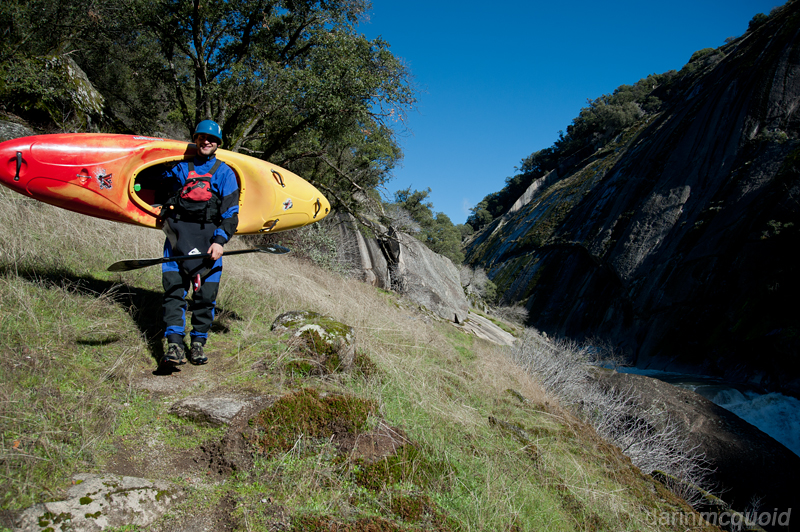 Nikon D700, Nikkor 24-85mm f/3.5-4.5 IF-ED AF-S @ 24mm 1/1250 f8 ISO 400
Taylor Cavin goes first. In full shade/low contrast light like this I would not normally except to be losing detail in the shadows, but I am.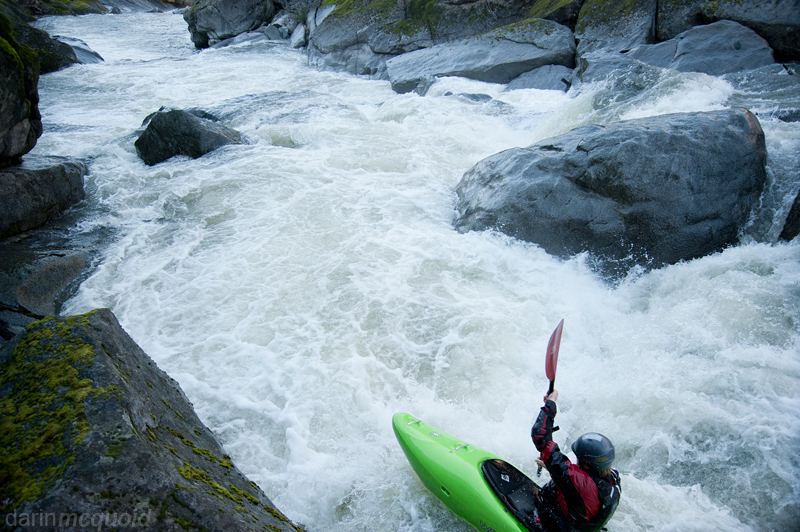 Nikon D700,
Nikkor 24-85mm f/3.5-4.5 IF-ED AF-S
@ 24mm 1/800 f5 ISO 1600

A 100% crop of the edge of the image, not too bad at all.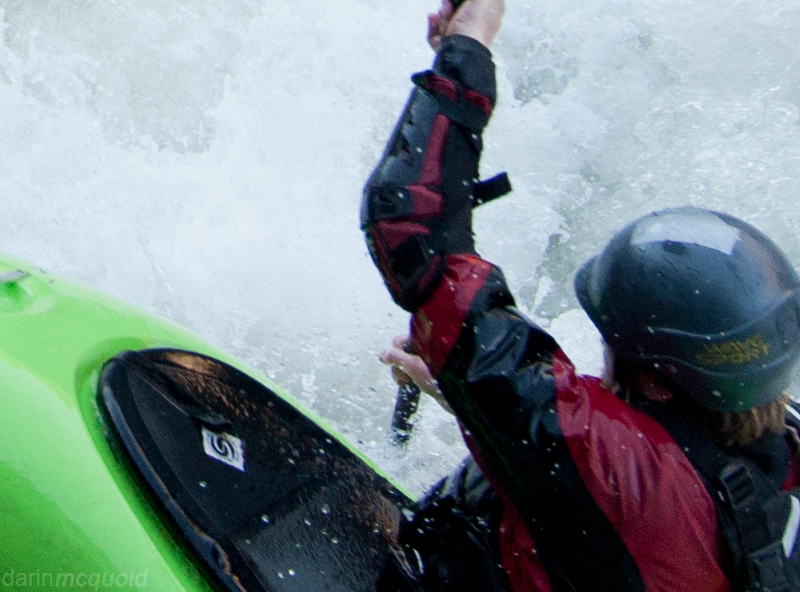 Nikon D700,
Nikkor 24-85mm f/3.5-4.5 IF-ED AF-S
@ 24mm 1/800 f5 ISO 1600
Petite set next to the 70-300mm VR.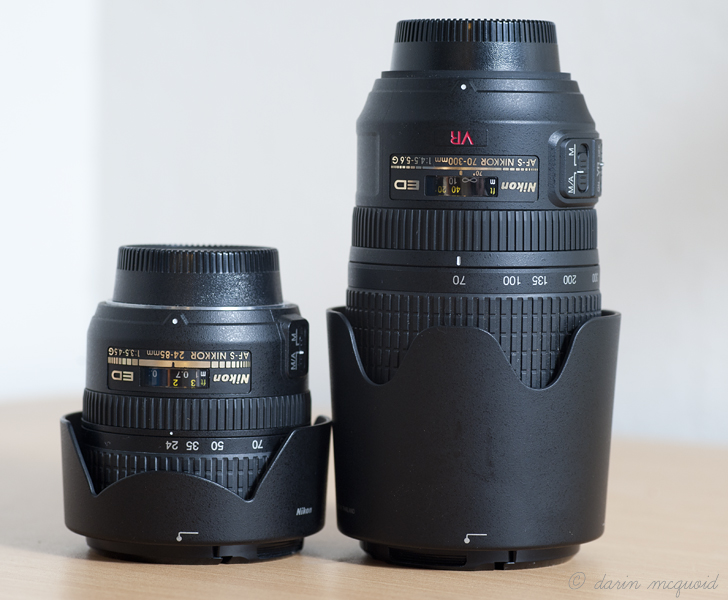 Build: 6/10 -

Lots of plastic with a metal lens mount, a step above Nikon kit quality, but not near pro-grade.


Handling: 810 -

This light lens handles very well and has instant AF override.


Performance: 7/10 -

Really good performance for the size, weight and cost.


Value: 8/10 -

Did someone say bang for the buck?
Overall: 6/10 - Personal dislike for the look of images from this lens drop the score here.


Practicality for kayaking: 9/10

If

you like the look this lens delivers, it may very well be the best mid-range zoom for shooting expedition style kayaking on a full frame Nikon camera. It's sharp, light, small and focuses quickly. It's probably a bit fragile but (somewhat) expendable with its $300 market value. As long as supplies last that is, because it did have a short production lifespan. At one point the 67mm filter ring was out of place, but these days matches well with the 70-300VR. In fact, looking at the two you can see how closely they are related. On the other hand, if you don't like the look this lens delivers, well I can't help you there. A common theme you'll see in reviews is that this is a good lens, yet never one people love and swear by (or at).


Other links:

Thom Hogan's Review