Friday after running the Oregon Hole gorge we drove into Crescent City and met up with quite a few kayakers from the bay area, who were kind enough to let us use the hotel hot tub with them. We discussed plans of hopefully creeking the next day, provided it rained that night. Unfortunately it didn't rain Friday night, and Saturday morning we looked at depressingly low creeks, and followed the herd of cars up to the shuttle house in Gasquet for the North Fork of the Smith. Locals scrambled around trying to find enough drivers for all the people, and we spent way too long at the take out organizing gear. I think a total of six shuttle drivers ended up being needed between three groups on the water Saturday. Eventually we arrived at the put in about 11:30 after an hour and a half long shuttle on dirt roads, and were rewarded with stunning views before putting on the water. Roughly 1,500cfs flowing by in the background.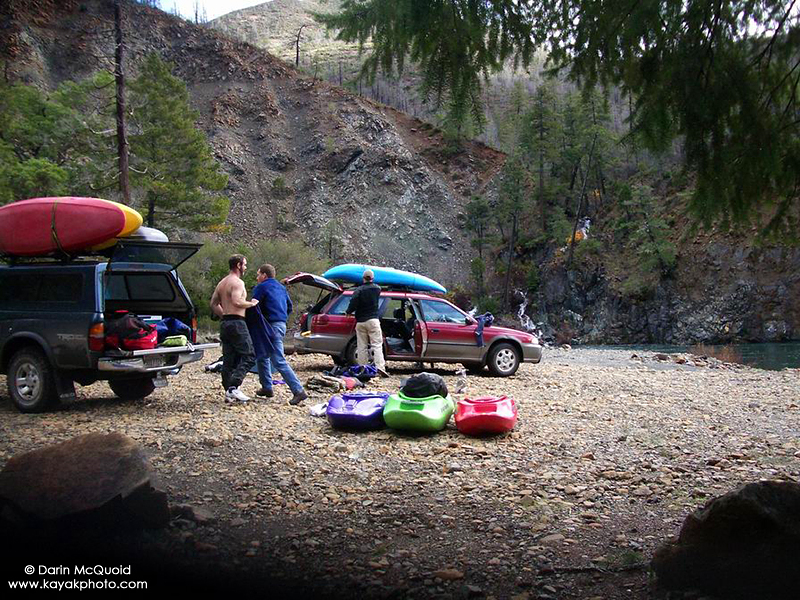 Our large group about to put on in late November 2007. Flows were at 16' on the gauge in the morning, and 22,000 at Jedidiah Smith.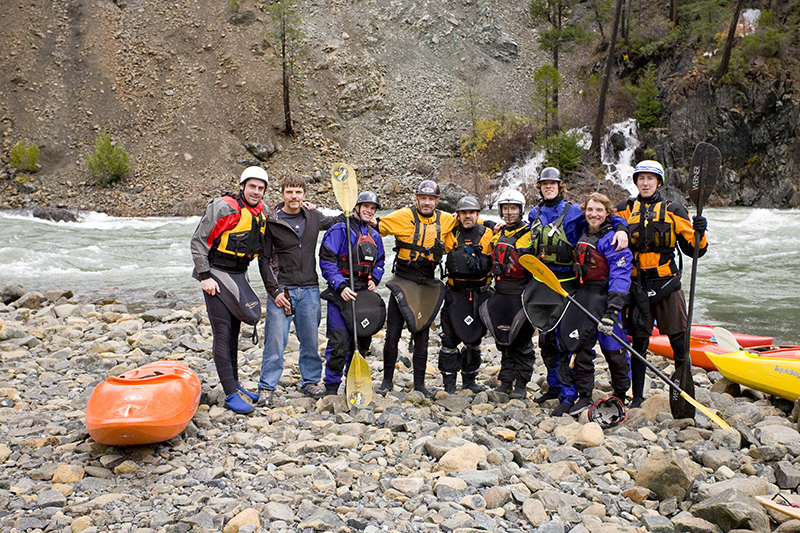 A bit more than 1,500 cfs this time!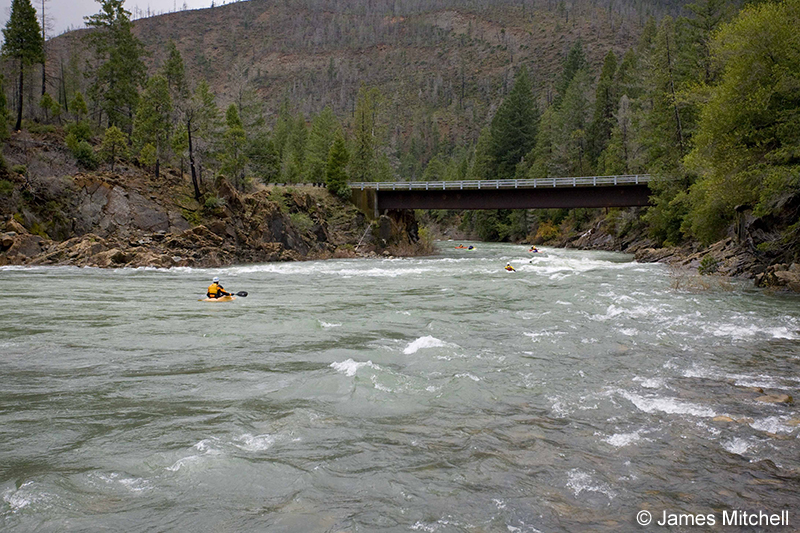 I'd heard this was a beautiful class IV run with world-class scenery. We had a flow of 1500, and while the rapids were entertaining, there was quite a bit of flat and mild class II-III throughout the run. Red wall gorge, the first set of class IV rapids. 8-9' on the Gauge in the photograph.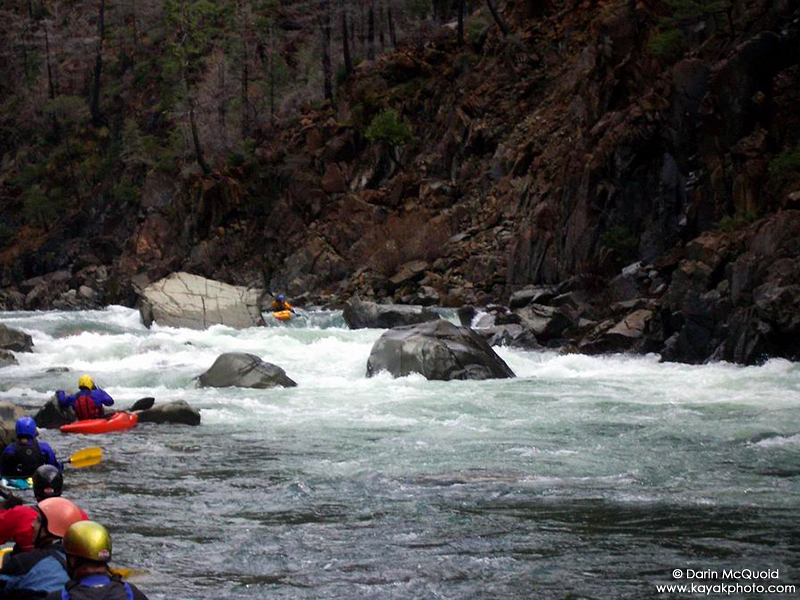 Amazingly this all goes well with enough water to cover all the rocks seen here. At those flows we rarely stop, avoiding eddy lines in the gorge.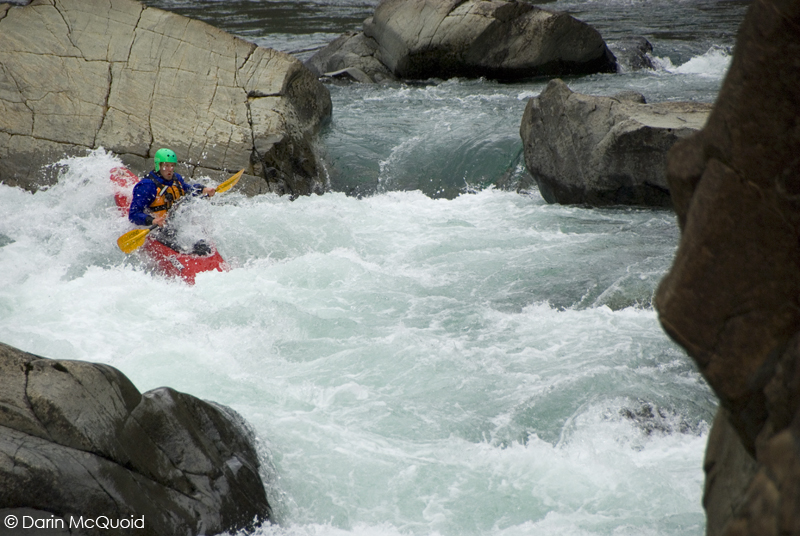 Rafting is great fun on the North Fork Smith too!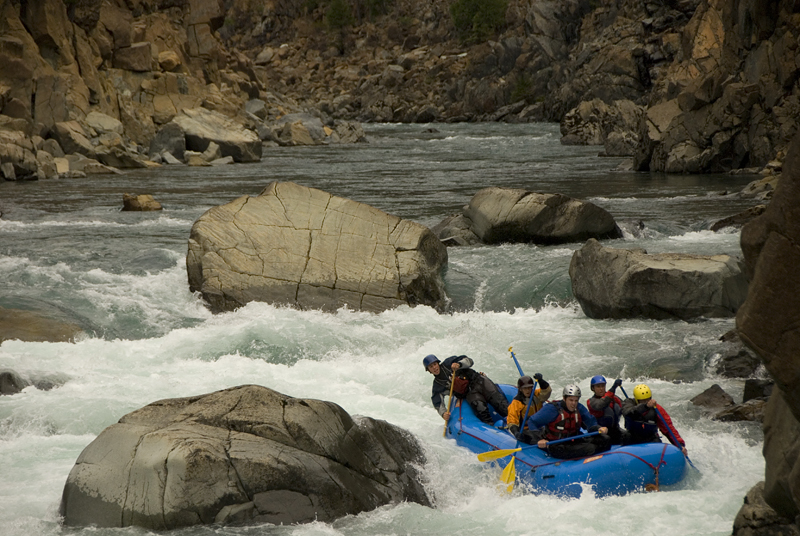 The scenery on the North Fork Smith is stellar, at low flows you have plenty of time to soak it in. I was surprised that it was more high desert scenery than coastal. Matt from Ashland at the Still Creek break spot, 1/3 of the way down.