Seth Dow enjoying one of those moments where a kayak seems to have too much rocker.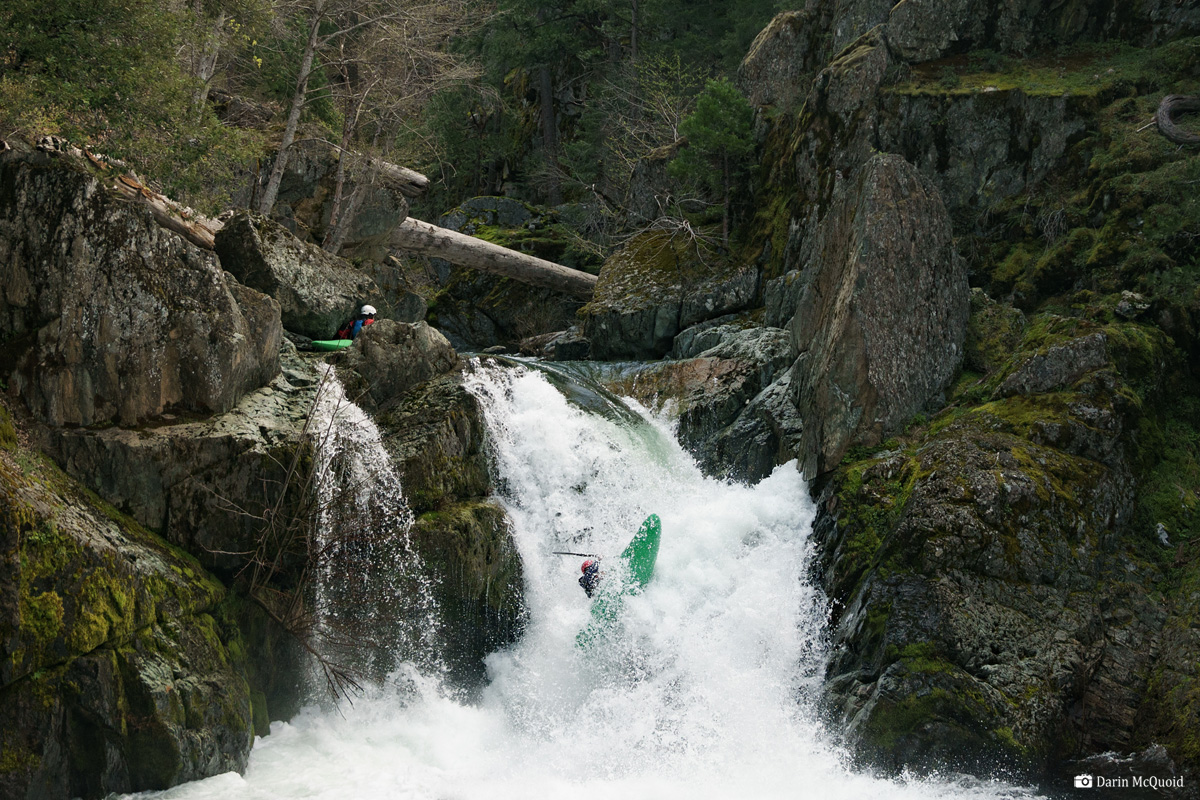 Then we blunder into it at the next horizon. It doesn't look too steep and we can see eddies, so away we go. Now we are trapped in a gorge with walls on both sides, and there is a tree across the river at the lip of something. We scramble around and spend a lot of time looking at options. It's either a massive portage, or a river level affair that could be tricky. Pat commits to the river level move and we all breathe a huge sigh of relief when it's shallow enough for him to get out in the river. It is a bit technical, we get out one at a time in the single shallow spot, do a little rock climbing and pass kayaks up over the log then down the bedrock. Not huge, but lots of awkward angles to make it difficult. Thirty minutes later the puzzle is worked out and it's time for us to take a lunch break.
Quite the shoulder dislocator crack, let alone with wood to duck. 12:30pm.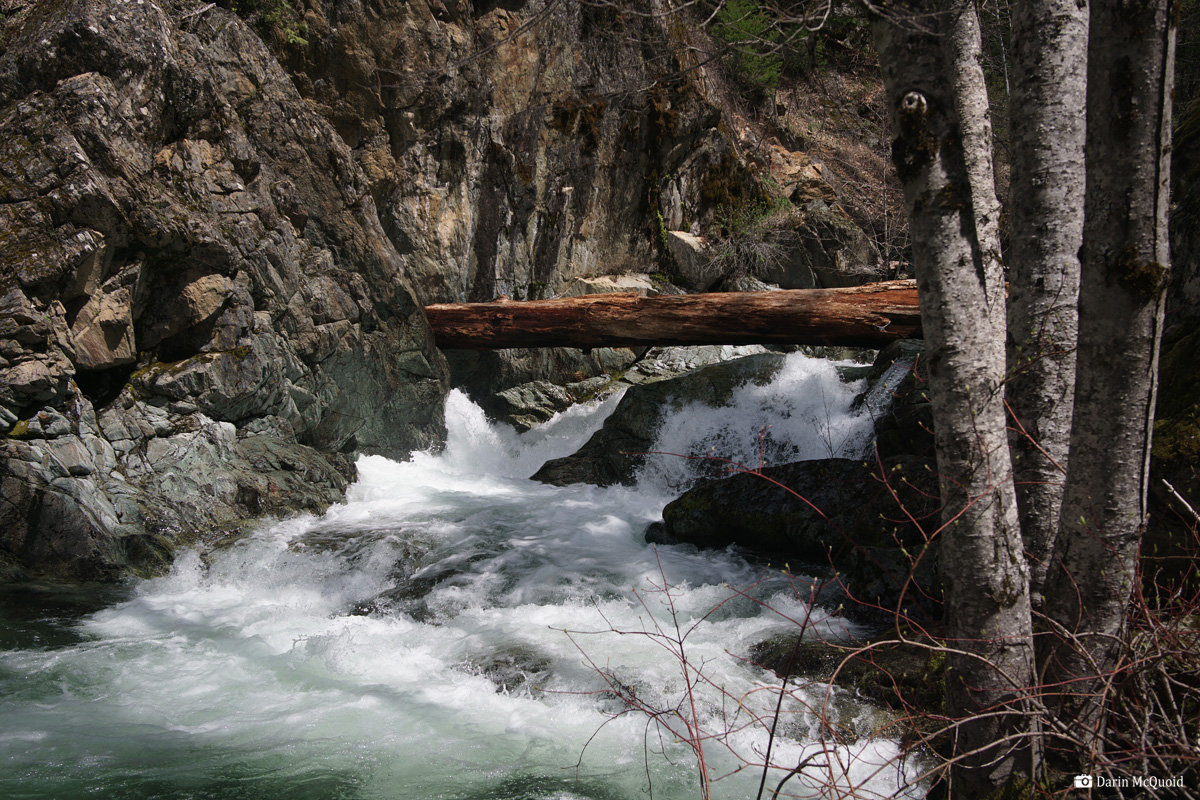 Bellies full and we are back at it, but this isn't a fast section of river. Nearly every rapid is blind and one in the group has to scout and give beta. We move fast but this style of boating takes time, and mad bombing would take longer due to the amount of pins this creek would dish up.

Connor Herdt in the boulder gardens.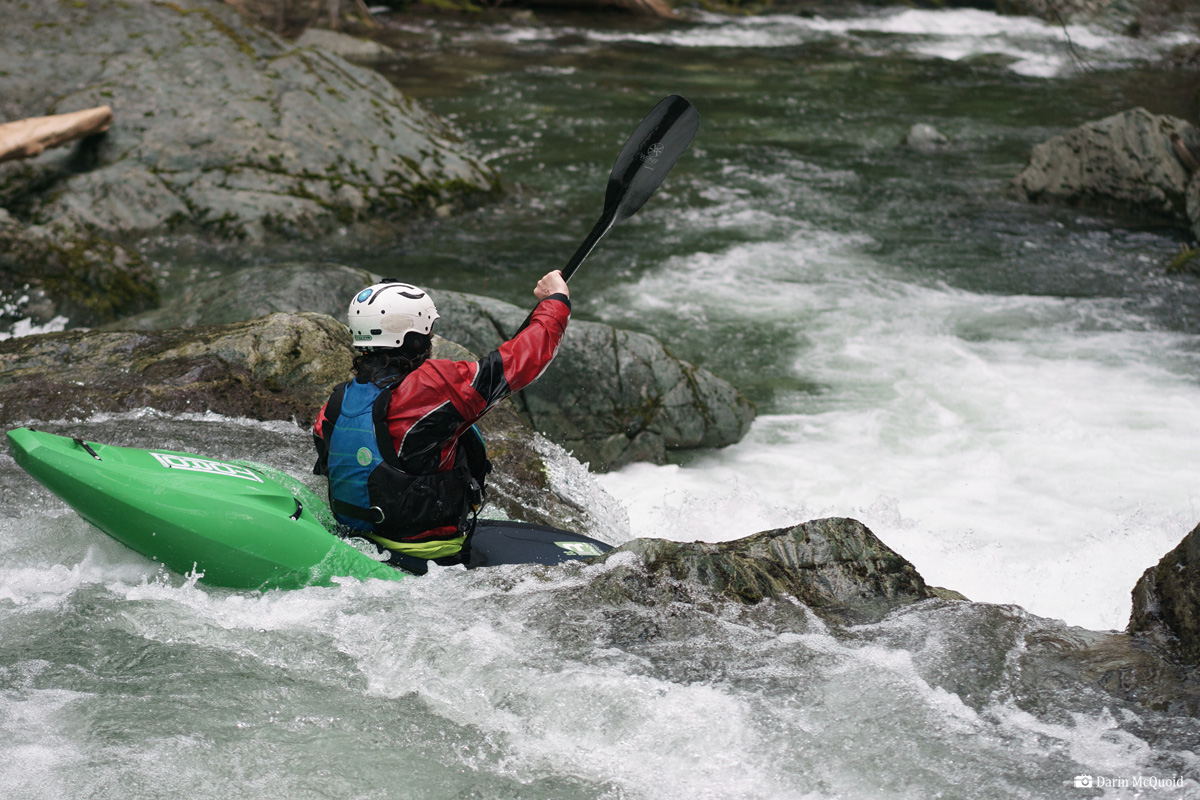 Connor Herdt, enjoying what is almost a sweet boof but just has that South Feather geology; manky. Fun if the lines are dialed or kind of abusive when you don't know where the rocks are hidden, and we don't know.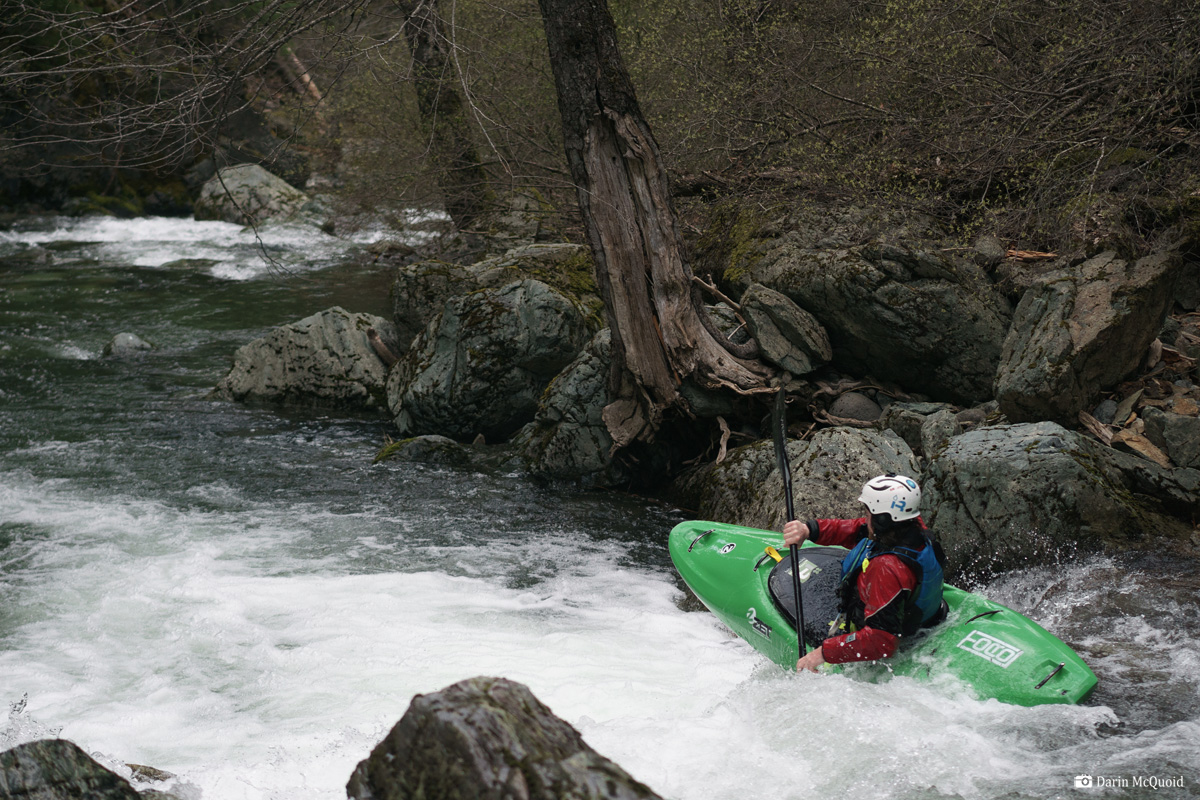 Pat Keller gives good advice: Be the ball in this game of ping pong. Seth Dow is the ball.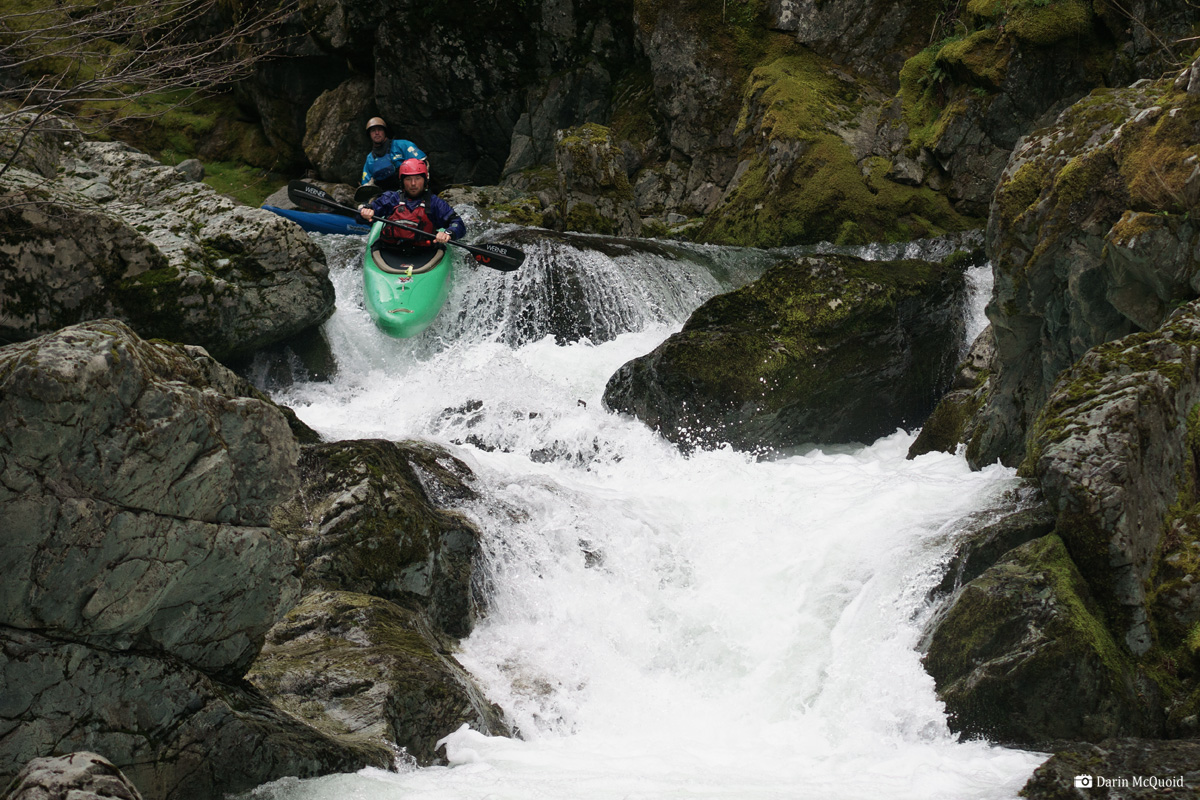 Beautiful, scenery and cleanish rapids. Sharp rock makes it tough to perfect the line. Seth Dow at 1:20pm.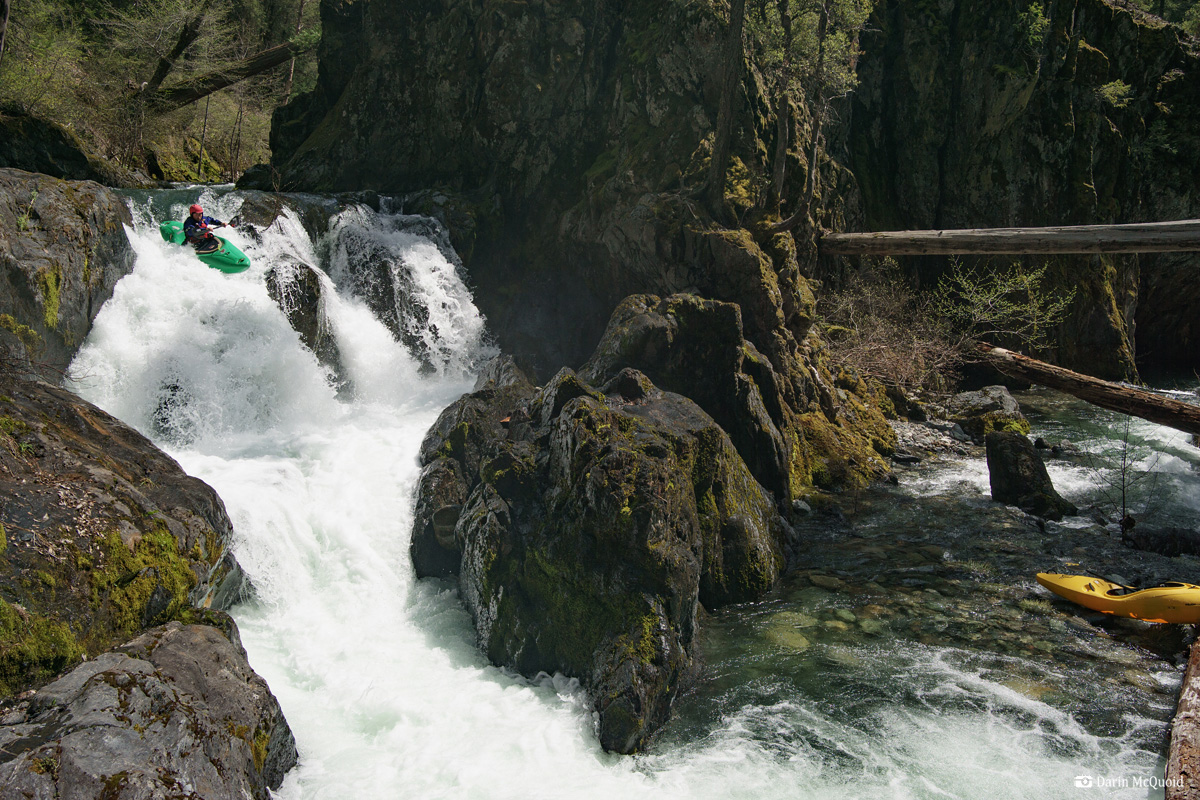 Once again, good thing this one went, portaging would take at least an hour. Seth Dow.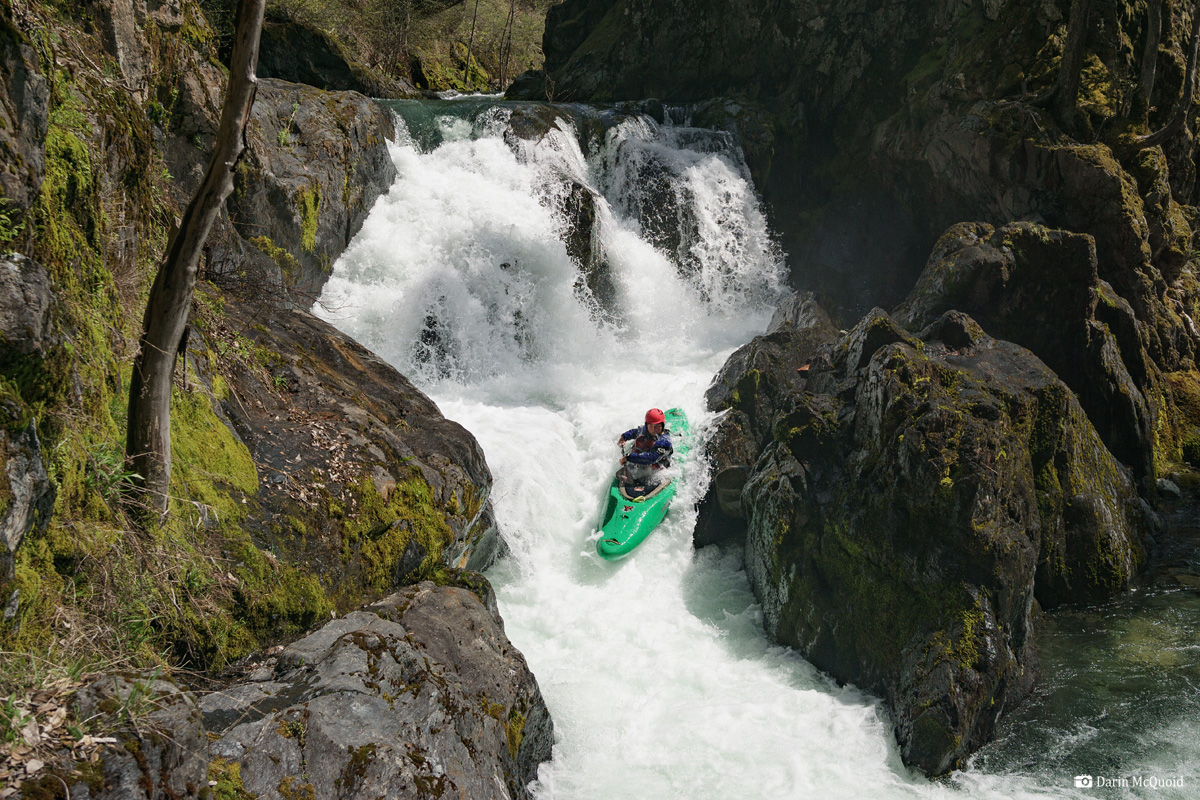 Seemingly endless steep boulder gardens with the odd wood portage here and there. Another hour goes by and Pat Keller takes flight off a piece of bedrock.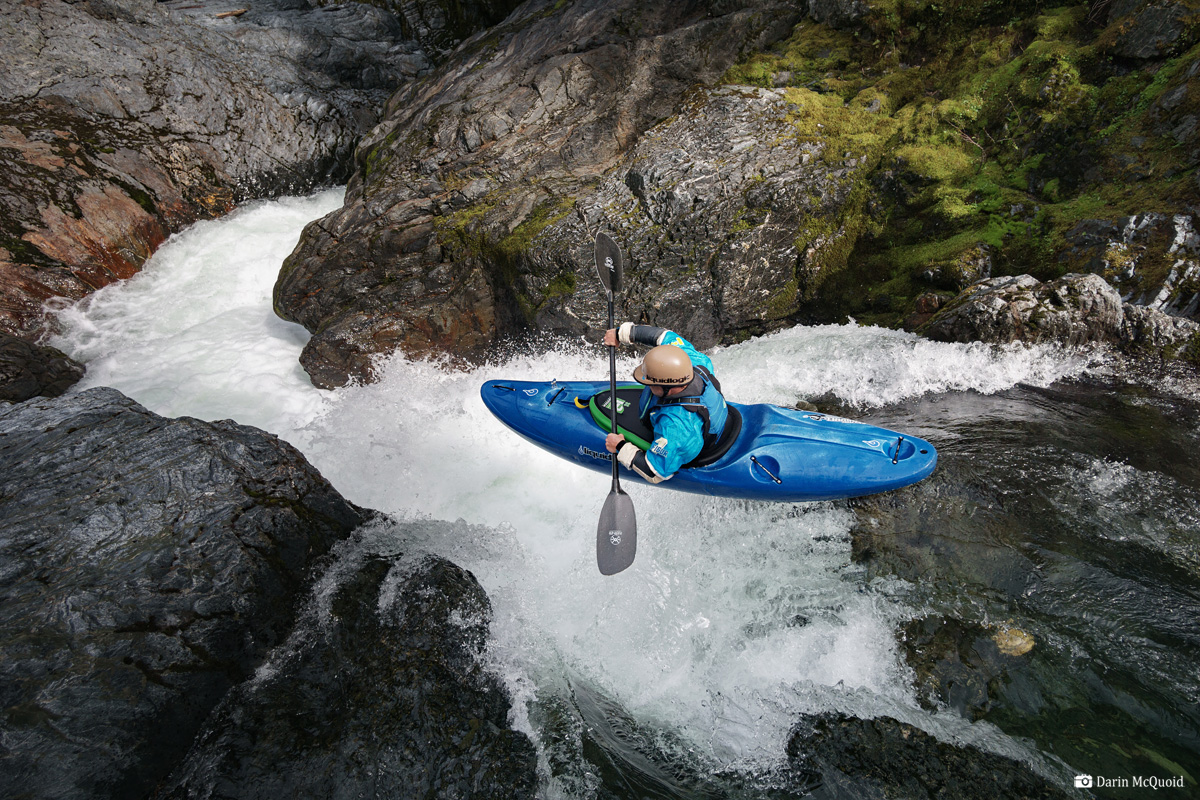 After the above rapid we see a sudden shift in the river. The canyon walls peel away, and the gradient feels trivial. Two miles of class II fly by with one last easy portage and we reach the confluence with the Middle Fork Feather about 3:30pm. We're elated to have gotten away without a massive portage or second night in the canyon. In fact we're not sure if there are any other campsites in that whole section. While beautiful and intimate, it sure is a pleasure to be floating on a glorious 3,200cfs of deep brown water, taking big paddles strokes without even a thought of hitting rocks.
Seth Dow in Franklin Falls on the Middle Feather.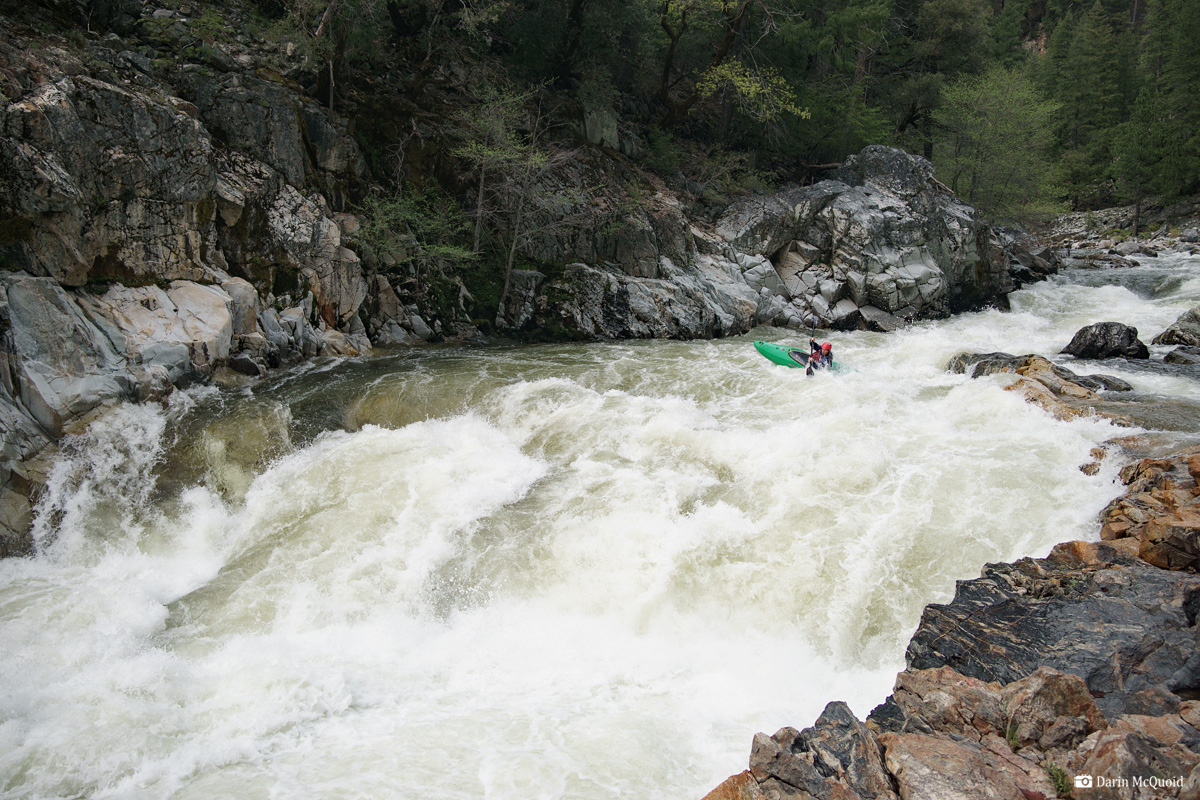 Seth and Connor know the Middle Feather like a kayaker knows changing apparel.We paddle to one of the nicest campsites on the river and pull in to thirty minutes of glorious sunlight.

A few minutes of warmth are enjoyed at 5:00pm.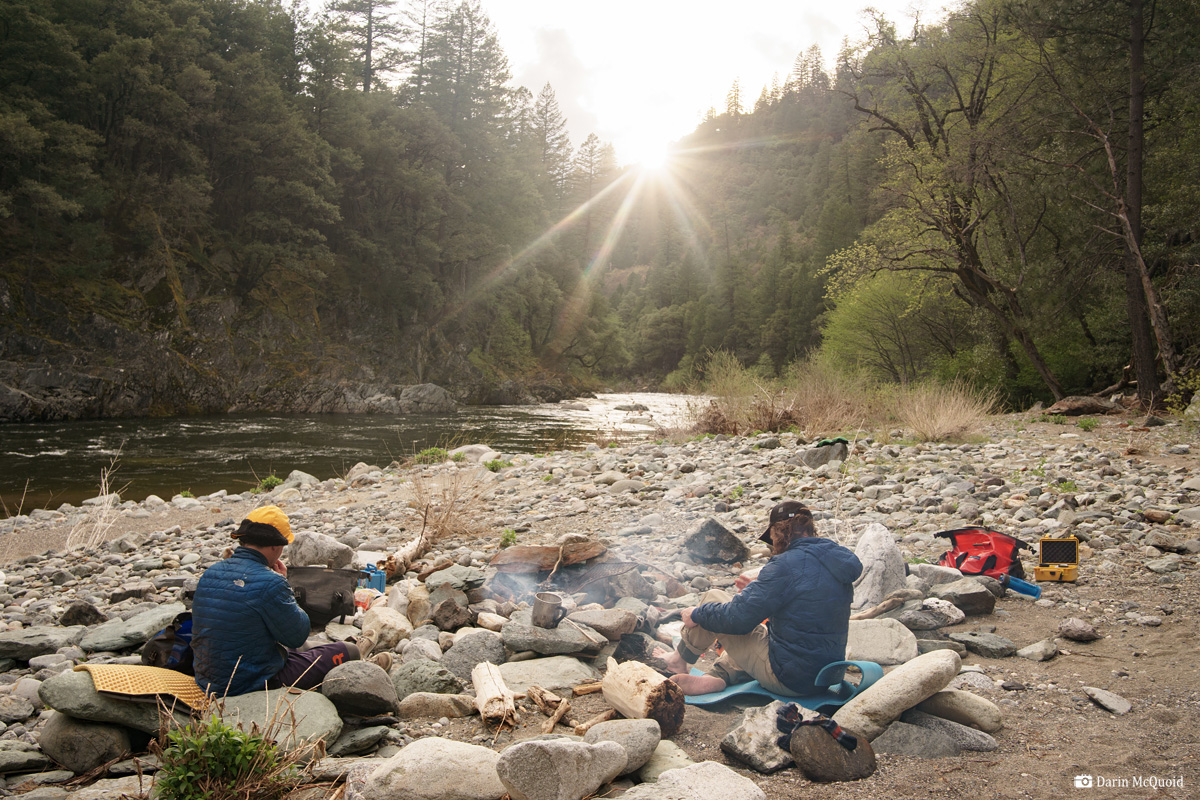 We don't take too much about the creek, instead just enjoying where we are lucky to be.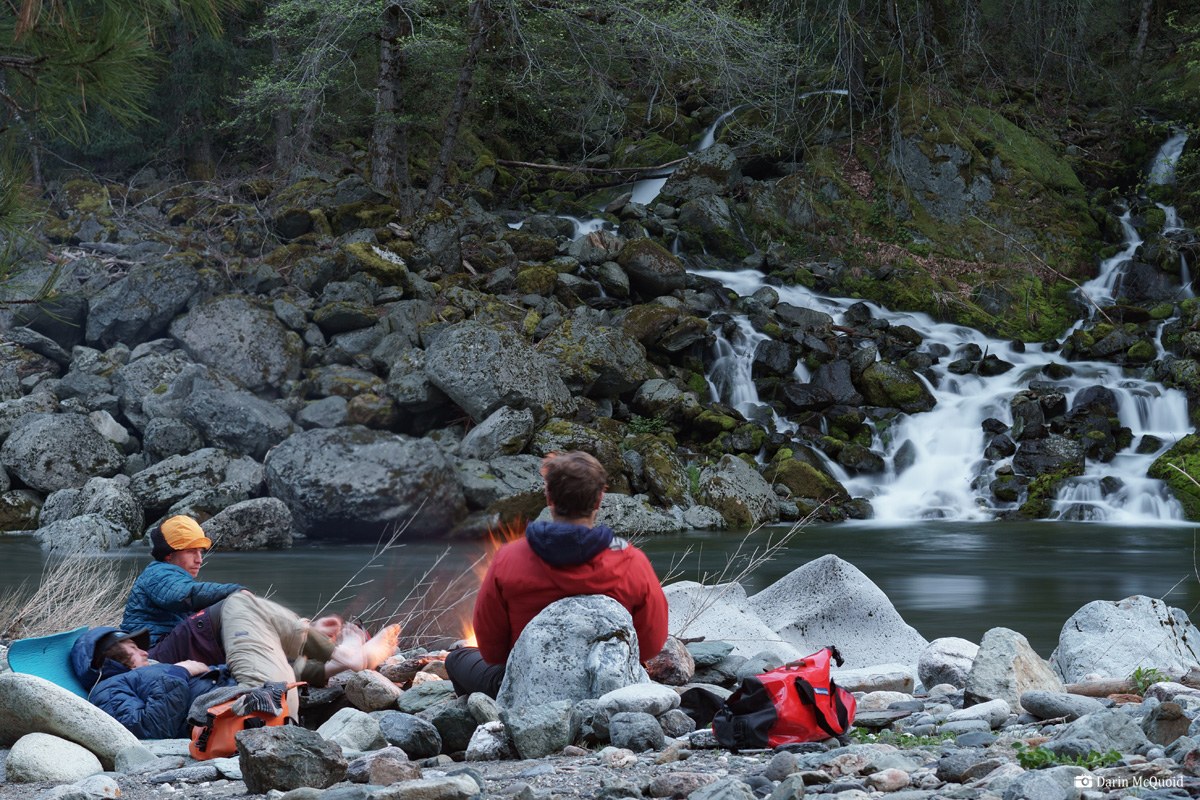 Shelters up as rain clouds come over the horizon.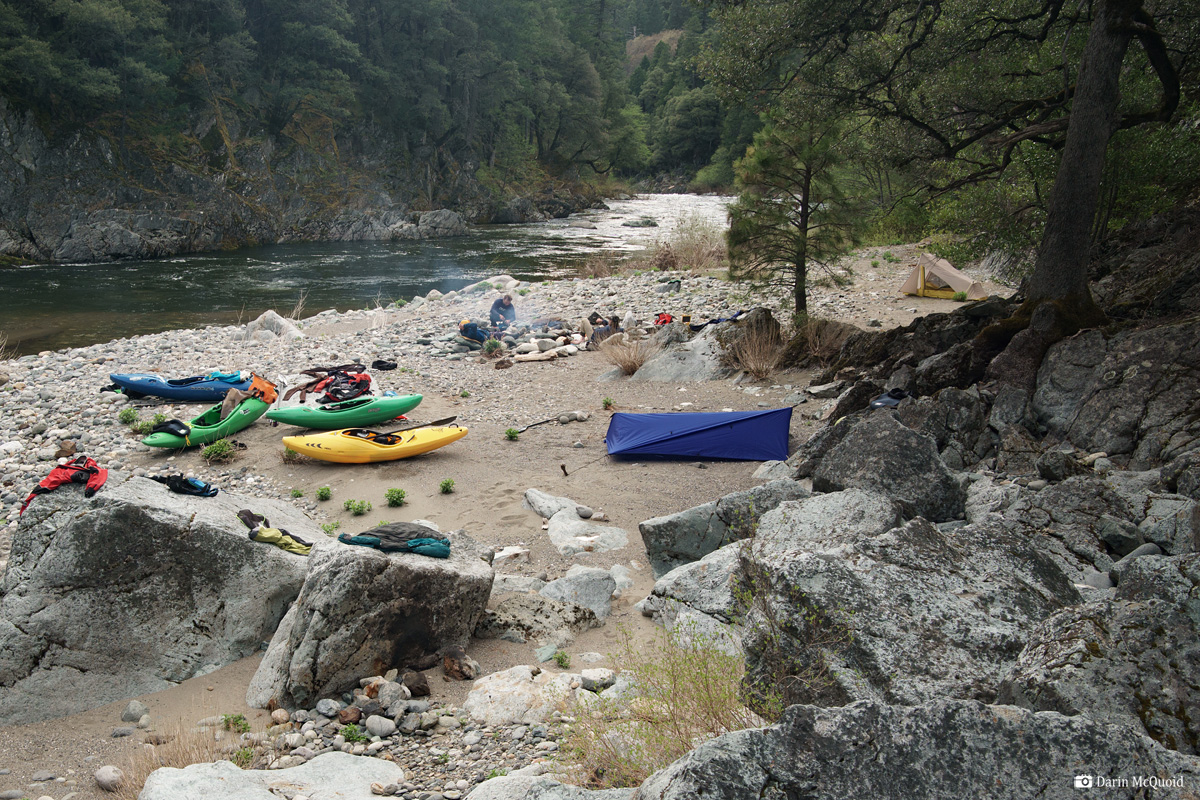 The following day is just what one would expect, full of laughs, smiles and the occasional hole ride in the full volume glory of the Middle Feather. In retrospect was it worth it? Certainly. Would I do it again? Probably not. More of an adventure than quality kayaking, it was a great place to see and made exceptional not by the rapids it contained, but by the teamwork and friendship we shared on our journey down.