The Sigma 18-200mm f/3.5-6.3 DC AF is a small lens considering what it can do. Well, not even considering that. For a zoom, it's a small lens. About the same size as Nikons 18-55 kit zoom. Construction quality is about the same, perhaps even a touch worse. Similar in size but double in weight; Sigma packs some glass into this little plastic package.
Sigma may be the most notorious lens maker for bad quality control. I think I lucked out and got an exceptional example of their 18-200. This lens does not focus particularly well. In fact it almost always back focuses at wider angles. I found a method to work around this problem: zoom in to get focus, then zoom back out to desired composition. This worked well for about six months. Then zooming out started dragging the focus, and everything was blurry. After two trips back to Sigma the problem was never fixed. Getting accurate focus became a struggle and I stopped using the lens and bought the much more expensive Nikkor 18-200mm only to find that it had the same issues (although not to the same extent).
Nick Troutman in Vera Cruz, Mexico.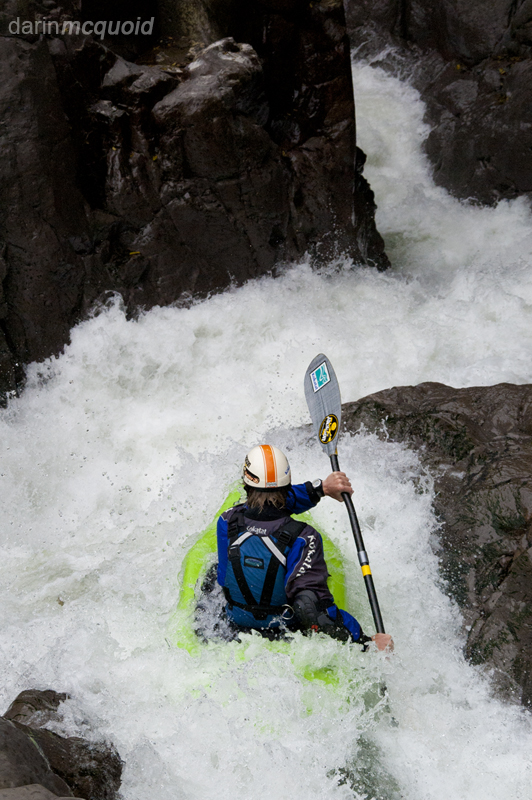 Nikon D50, Sigma 18-200mm @ 55mm 1/1250 F9 ISO 800
100% crop of the same.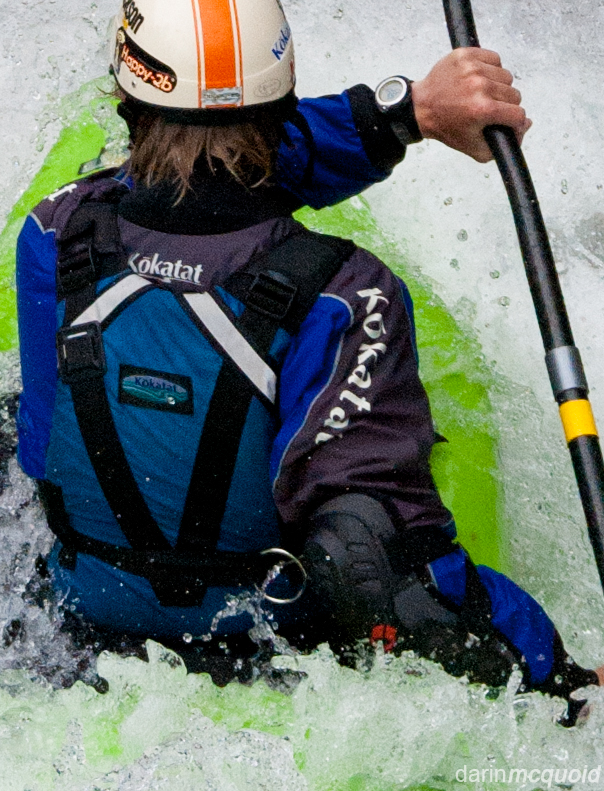 Nikon D50, Sigma 18-200mm @ 55mm 1/1250 F9 ISO 800
Of course the 6mp Nikon D50 is not a demanding camera. The lens doesn't look as good on the 10mp D200, but still holds its own fairly well.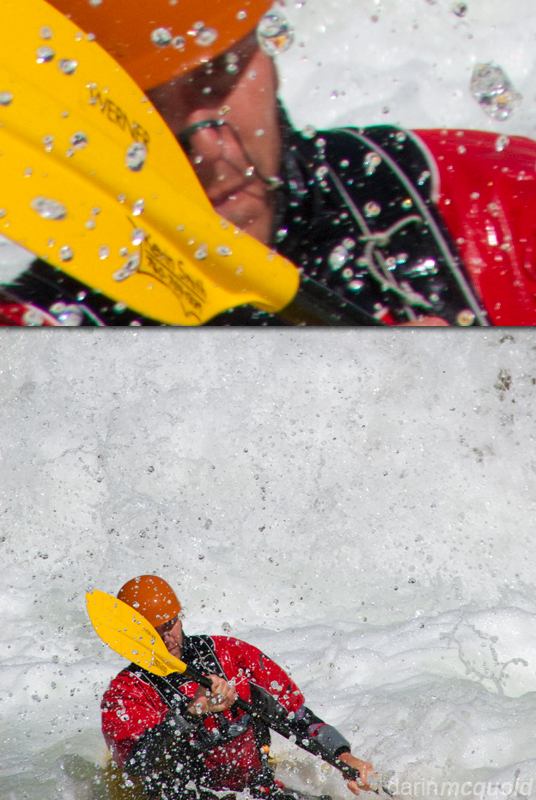 Nikon D200, Sigma 18-200mm @ 155mm 1/1000 f9 ISO 200
Ah the dreaded Sigma missed focus.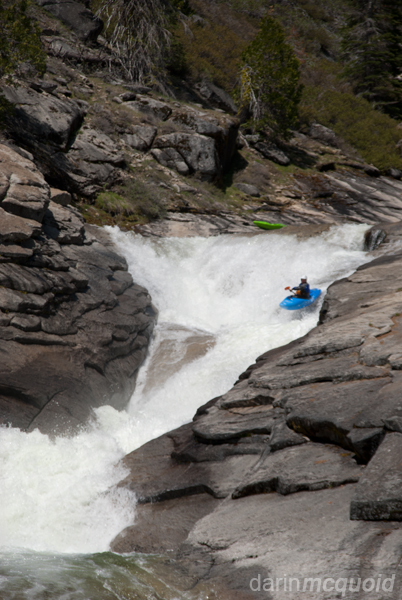 Build: 5/10 -
A little lower than standard kit lens quality.
Handling: 5/10 -
Terrible focusing ring and not the smoothest zooming action.
Performance: 6/10 -
Modestly sharp from 18-150mm, crippled by poor focusing.
Value: 7/10 -
It's cheap at ~ $300
Overall: 6/10 -
Mediocre build quality, poor AF and too fragile for whitewater kayaking.
Practicality for kayaking: 6/10
With an 11x zoom range it's very versatile. If you baby your gear and use a Pelican Case instead of a Watershed bag this lens might work for you. There is a lot of distortion but I don't find this troubling in kayaking. Architecture would be another story. It has the worst AF performance I've ever seen, by a long shot. It's surprisingly sharp from 18-150mm while the 200mm end never sharpens up and is best ignored. It's light, small and cheap, with a bit more performance than you might expect; sharp
if
you can get it to focus on your subject. Perhaps the newer version with in lens AF motor and optical stabilization solves some these problems?
Other reviews:
Photozone