Just below the portage Jonas stomps good one.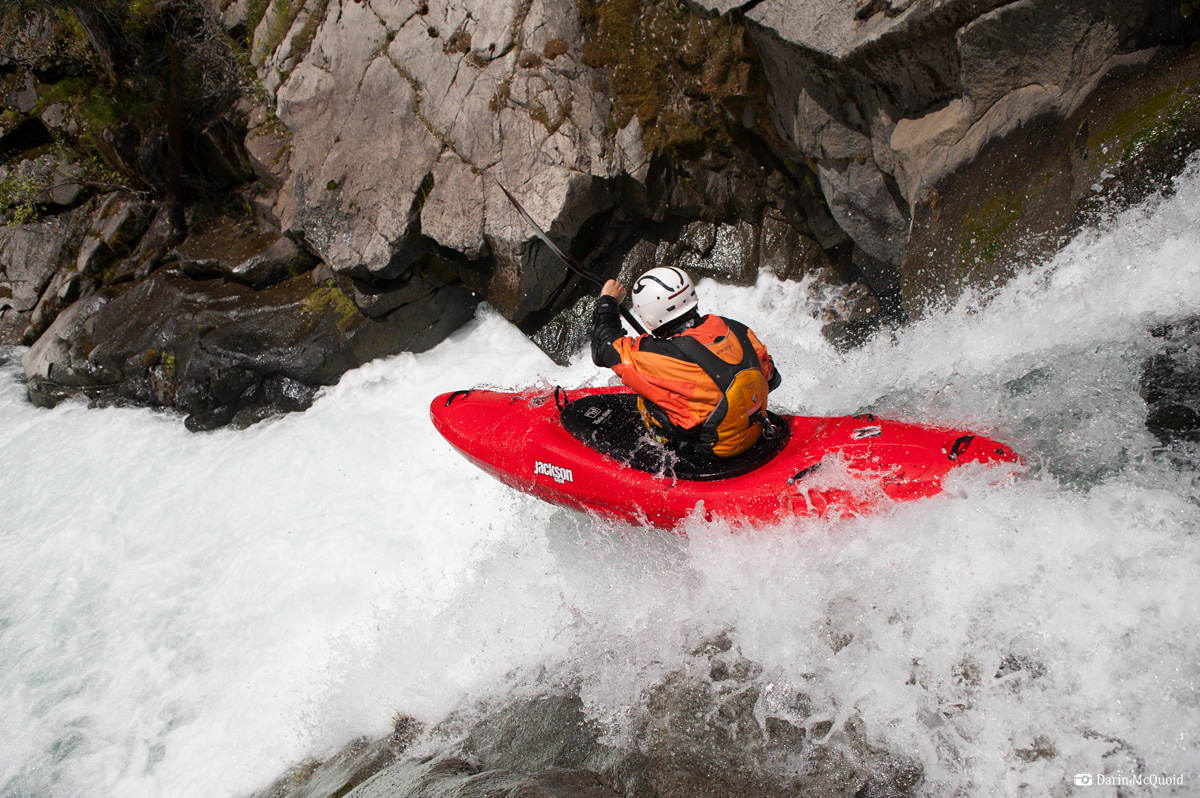 Different angle, same drop. Time makes my memory hazy, so sorry on the forgotten name, one of the Austrians fires away.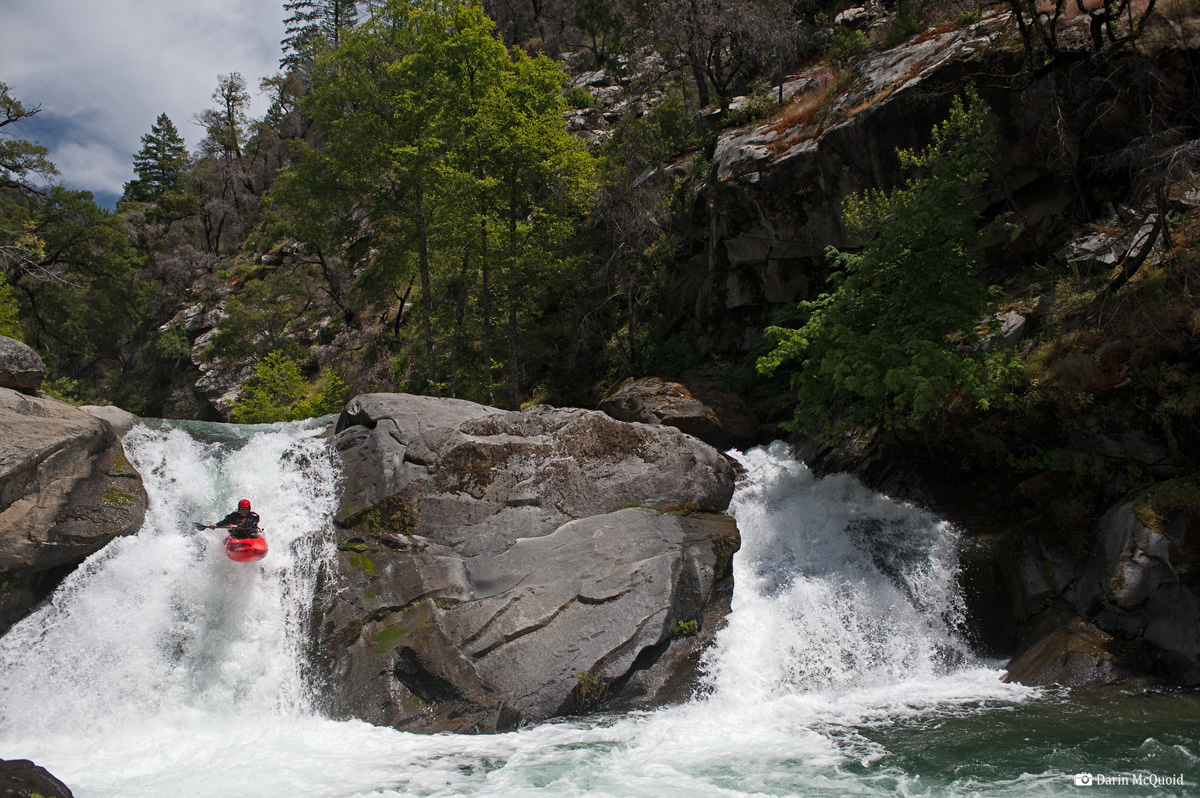 Some nondescript boogie led us to a scout for the next drop, which contains a popular swimming hole at higher flows. Our flow was low and it was no problem.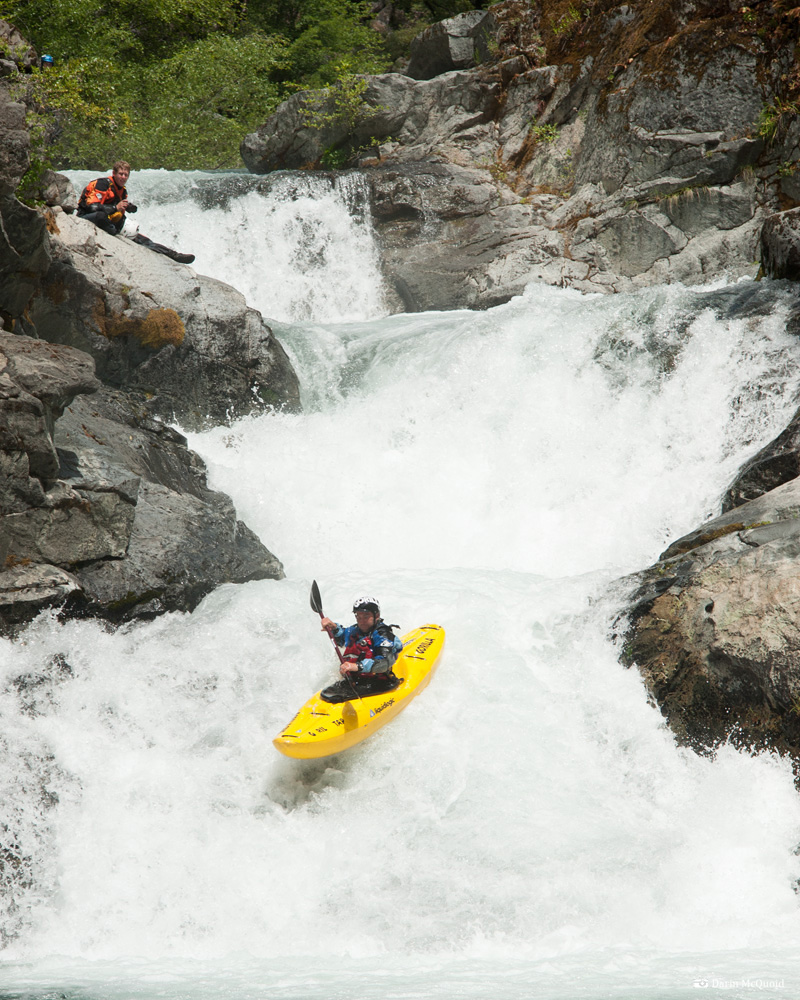 Jonas enters the same beautiful slide.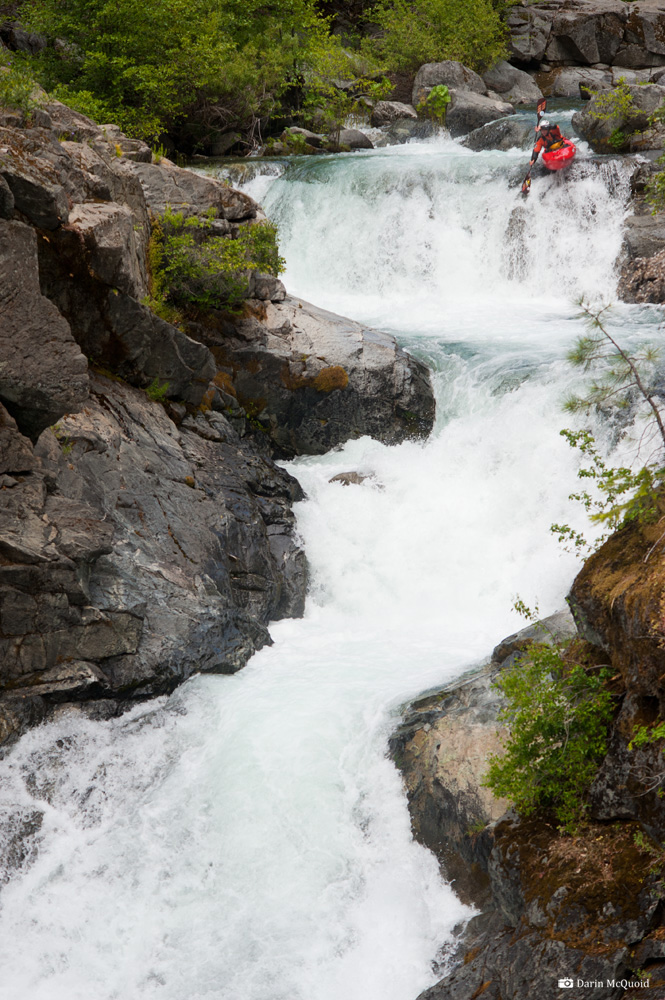 Same slide, what a place it is.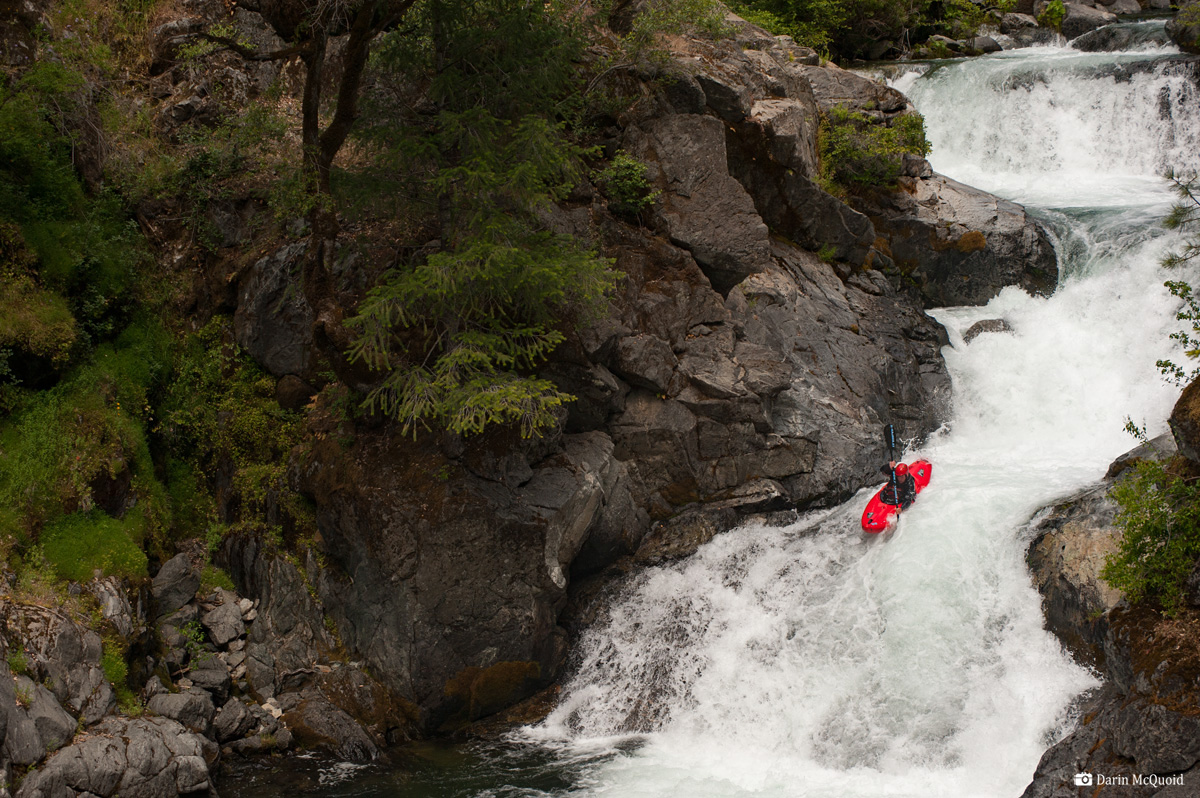 At our low flow we found the river to be pleasant read and run or boat scout able rapids between the larger drops. There are really only a handful of larger drops on the lower South Branch, but they are unique enough to make it worthwhile.
The Headless Horseman, a tougher rapid as you can't see a whole lot while trying to boof.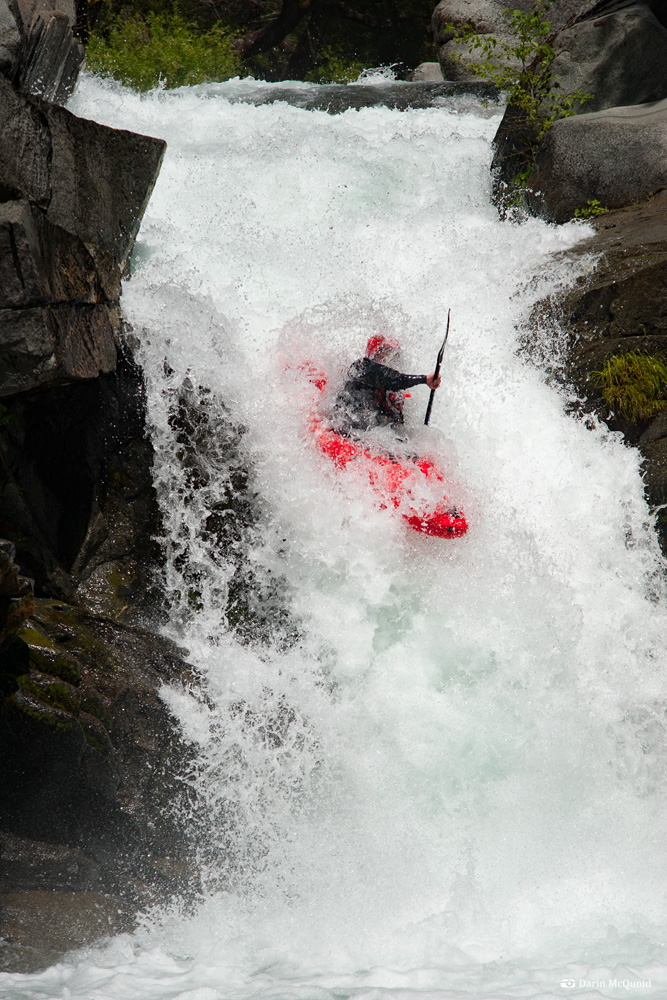 Below the headless horseman we made a quick portage, which is an easy boat-passing affair on the left, unless you have high flows which require an up and over poison oak trek. Below the portage the character of the river changed. Bedrock was gone and the river was full of chunky boulder gardens, one of which most of us portaged after witnessing our probe take a brief pin.
We found an old boat after our second portage, and managed to pull it from the river. Who knows how long this boat has been in here (or if it went over Seven Falls) but it's a clear demonstration of the river's power.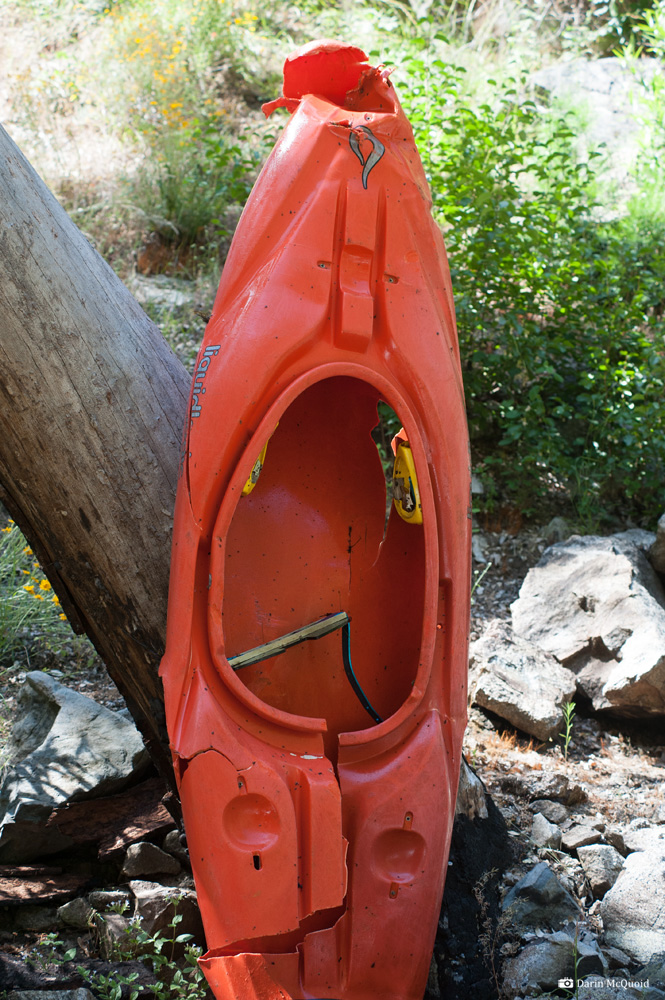 The chunky boulder gardens continue for a ways before the river makes one more transition, into two chunky slides, at the bottom of which lies Milsap Campground and the take out. Is the lower South Branch worth doing? Absolutely. Will I do it every time I do the South Branch? No, not because of the portage butmore because of the extended shuttle (vs river miles gained).
Check the
upper South Branch write-up
for more info on logistics.