Upper Cherry Creek ** Popular, well known and good bit of hiking, but with a moonscape wonderland and great rapids.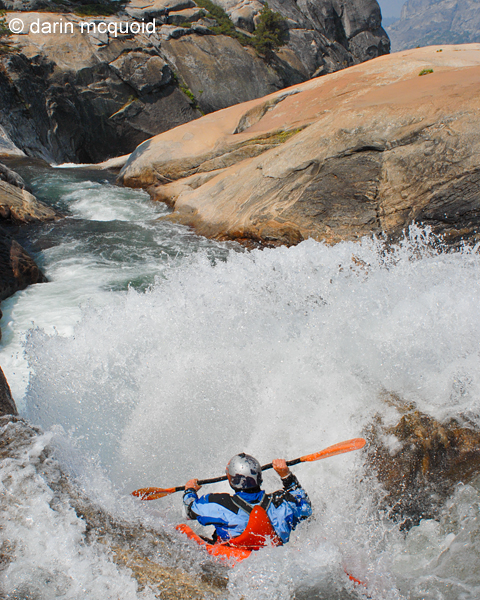 Dinkey Creek - The Waterfalls ** Does it get any better than this? A personal favorite of mine. Six miles of the best kayaking in the world.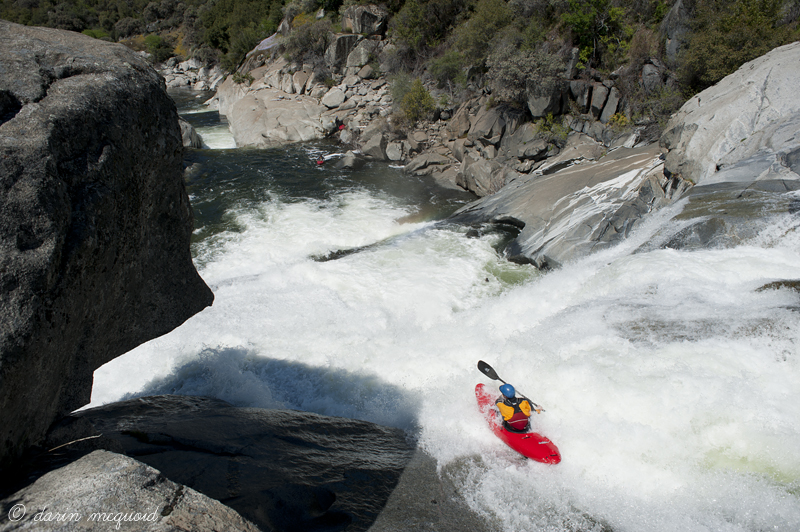 North Fork San Joaquin * Quite a bit of hiking (9 in 3 out) but beautiful scenery and unique rapids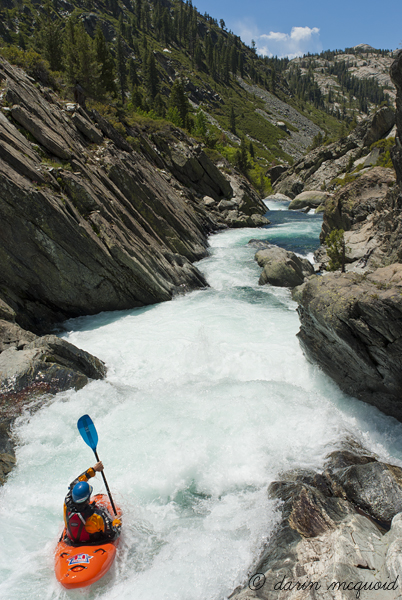 Fantasy Falls of the North Fork Mokelumne ** A fantasy land of tough boulder gardens, deep gorges and big slides. You can go big in here. Another personal favorite for the scenery and variety.
Royal Gorge of the North Fork American River ** Big waterfalls. Big fun. Big chances for serious carnage.
Middle Kings **
Epic in every sense, from hiking over 12,000′ Bishop Pass to the countless class V rapids
.
Upper Middle Kaweah ** Not the longest, most grueling run, but some of the toughest boxed in rapids you'll ever have to run.
Devil's Postpile of the Middle Fork San Joaquin **