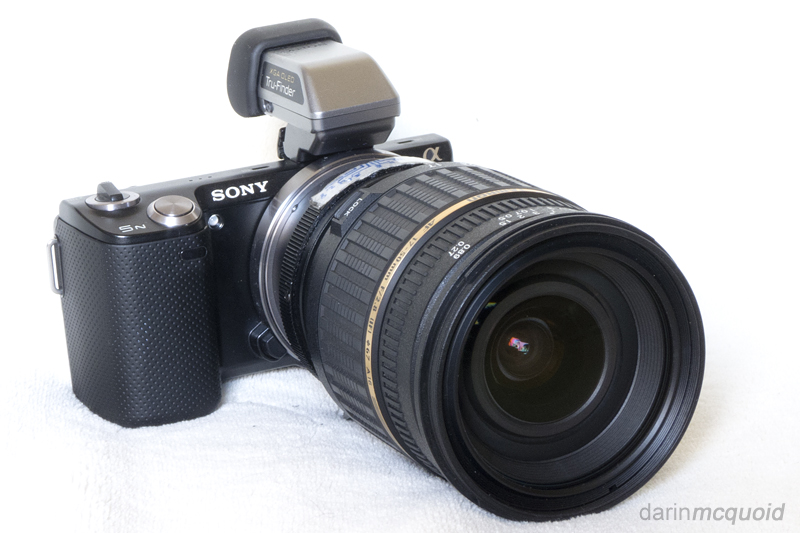 Weight: 15oz
Filter Size: 67mm
Once again Tamron wins the game for longest name. They do make up for it with a simple model number: A16. There are two models of the Tamron 17-50 f/2.8 and it's important to note that this review is of model A16 without VC, aka VR, IS, OS, OSS or whatever you want vibration reduction. For some odd reason model B005, the VR version of this lens, is not as good as a performer and many reviews show this issue.
Why Tamron released a 18-200mm as their first lens for the NEX system is anyone's guess. Sony already has one, and they retail for near the same price point, yet there is no fast normal range zoom like the 17-50 f/2.8 for the system. Let's just hope Sony, Tamron, Sigma or Tokina is working on making one of these in E mount asap.
The reviews also show that the relatively small and light Tamron 17-50 f/2.8 is a remarkable performer for the price point. More or less 90% of the Nikkor counterpart at a third of the cost. With one problem. The lens has significant field curvature at 17mm. You can read more about that in the
photozone review
which has a nice graphic to illustrate it too. This is a big issue on a dSLR because the focus points are all towards the center of the lens. If your subject is going to be in the corner of the image, it may be impossible to get it focused correctly. Thankfully on the NEX-5N this isn't a problem because you can zoom in and manually focus even on the very corners.
Image from Photozone: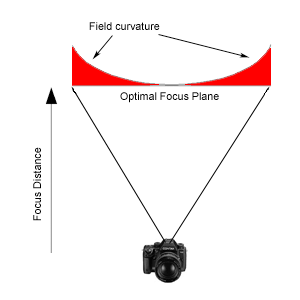 On a rainy day, Daniel Brasuell runs the Siskiyou Gorge of the Smith River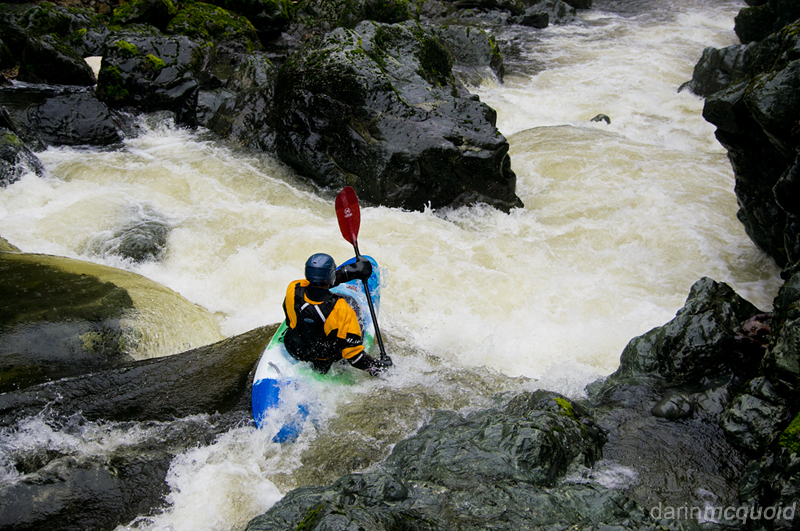 Sony NEX-5N, Tamron 17-50 f/2.8 @ 1/800 f2.8 ISO 400
100% unsharpened crop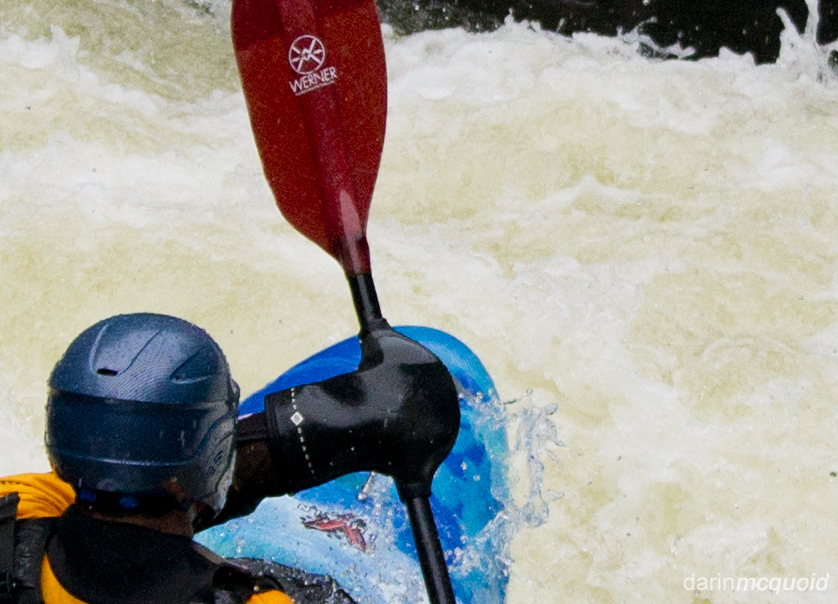 Sony NEX-5N, Tamron 17-50 f/2.8 @ 1/800 f2.8 ISO 400


The field curvature issue aside, (and it isn't an issue shooting kayaking) the largest downside to the Tamron 17-50 f/2.8 on the NEX-5N is that it handles terribly. Designed for screw driven AF use, under
a quarter turn of the focus ring takes it from close focus to infinity
.
Focusing on dynamic objects is impossible. Breathing on it wrong will change focus. Thanks to viewfinder magnification and focus peaking it is possible to focus this lens on a static object.

An adapter with control for the aperture is also needed, as it's a gelded lens with no aperture ring. You'll have no EXIF data for focal length or aperture.
Outside of these drawbacks, the lens agrees well with the NEX-5N, images are sharp and crisp with nice color and contrast. For kayaking, where I pre-focus and wait for my subject to move through, the lens works just fine. Outside of that the handling is too bad for this lens to be mounted on the camera very often.
Build: 6/10 -

Pure consumer grade build quality with a miserable focusing ring.


Handling: 3/10 -

Terrible due to the focusing ring. Will be much improved when/if they make a native E Mount version.


Performance: 8/10 -

Incredible performance, softer in the corners at 2.8. Quite a bit of coma wide open too.


Value: 9/10 -

Lots of bang for the buck at $300 used.
Overall: 5/10 - The bad handling is the only thing that hinders this lens on the NEX-5N.


Practicality for kayaking: 7/10

-Small and light for a f/2.8 lens it's, far superior to the Sony kit 18-55mm lens. Even with the dismal focusing, for kayaking it's probably the best normal zoom range lens you can get for shooting kayaking with the NEX system at the moment.



Other links:

Photozone review
Lenstip Review
Thom Hogan's Review
Larger than the diminutive kit lens, but not by a massive amount.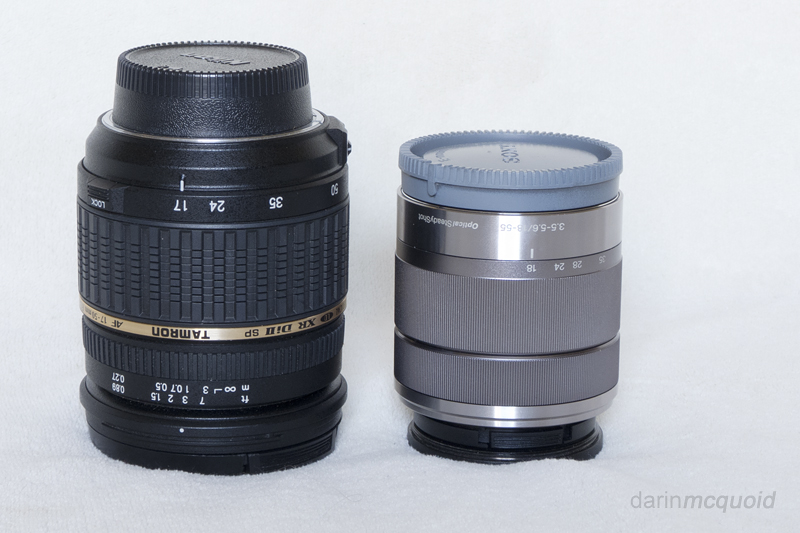 Too bad the adapter adds quite a bit to the size too, looking forward to it in native E Mount.