At least it's great scenery while driving around getting skunked.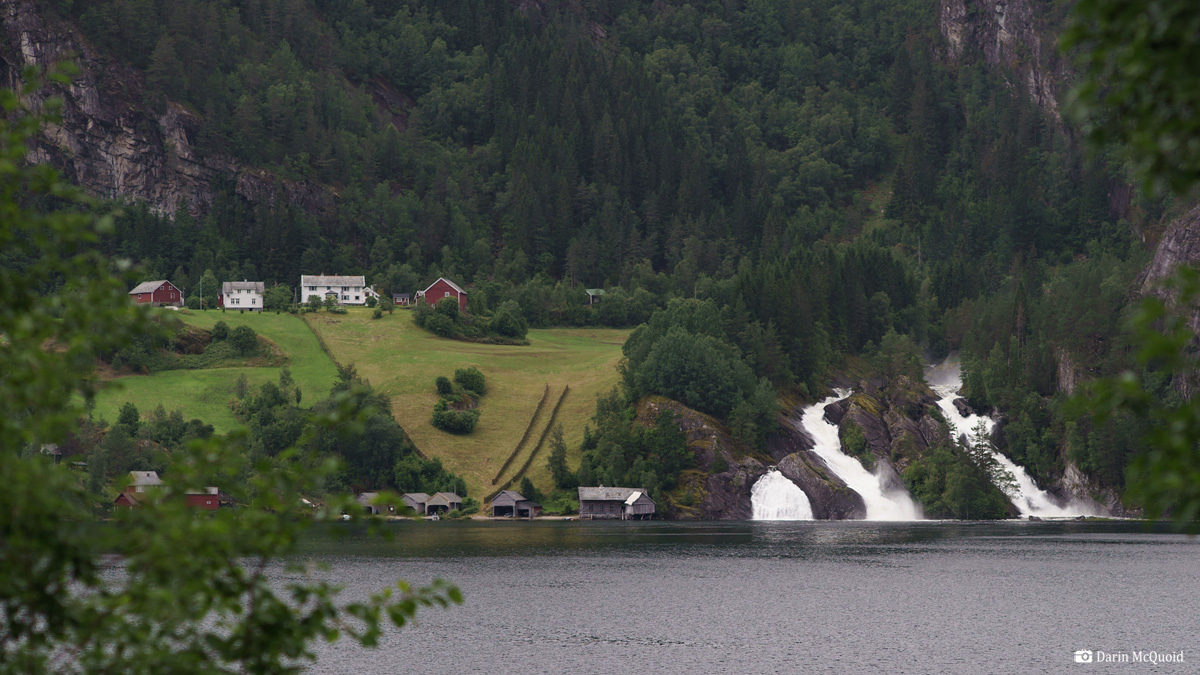 It's quite a drive up and around, by the time we get to put-in the river flows through surprisingly open terrain. Rok Sribar.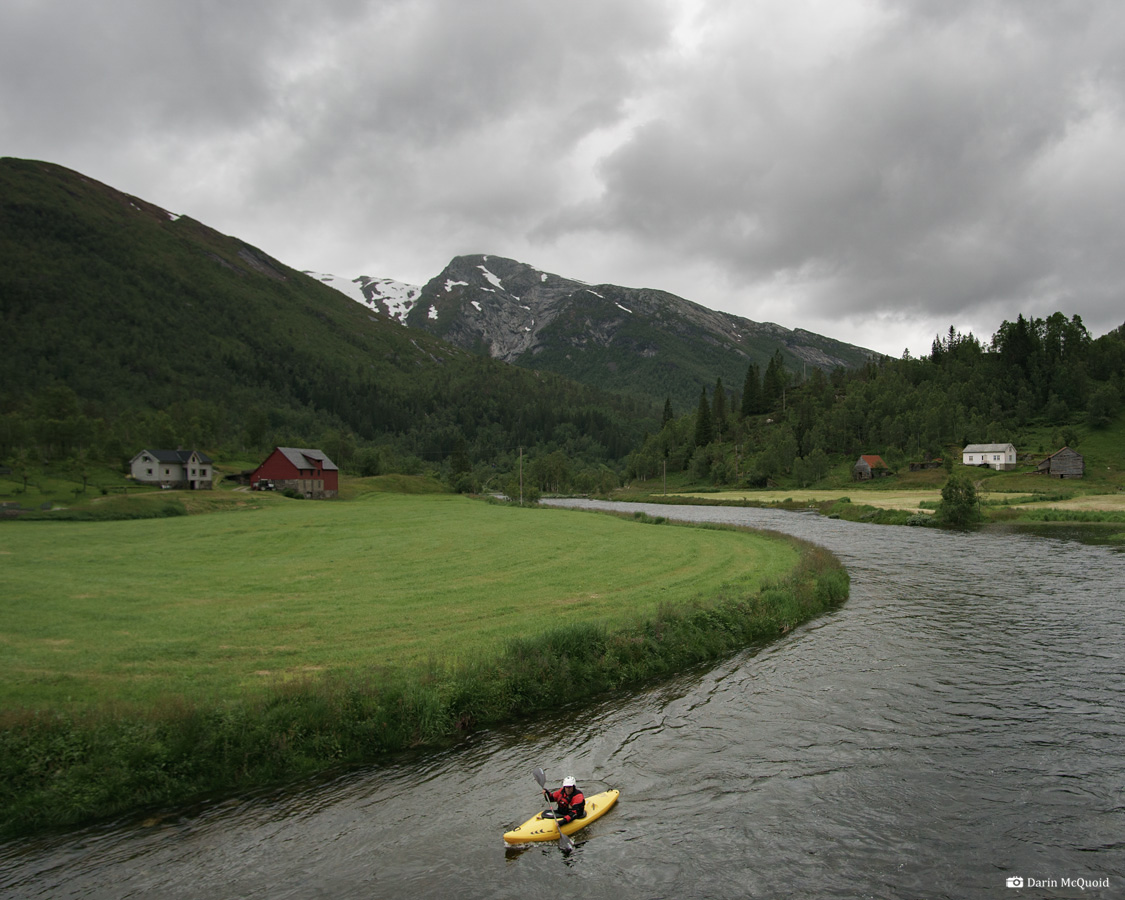 Looking downstream. It's supposed to be a class IV run but it seems like we may have a lot of water.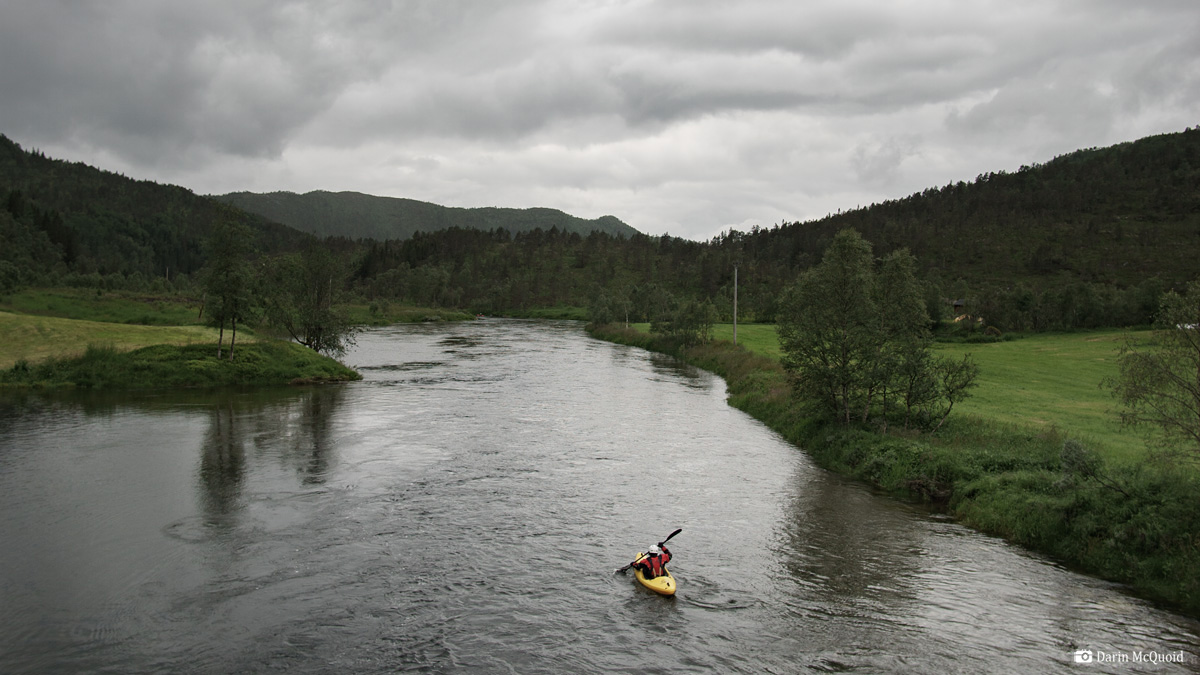 The first class IV slide looks big. I guess we do have a lot of water because this doesn't feel like class IV. Manu Koehler.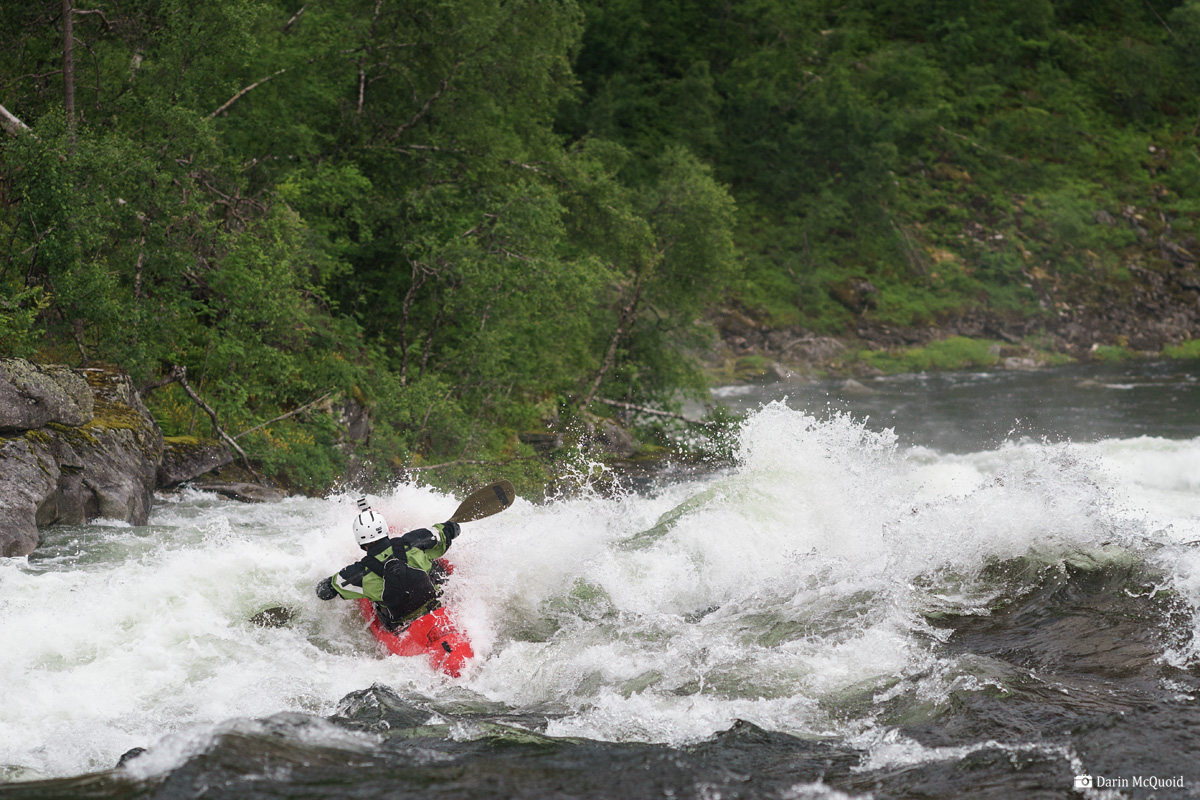 Rok Sribar on the same, some of us make a big move to the left then back to the right.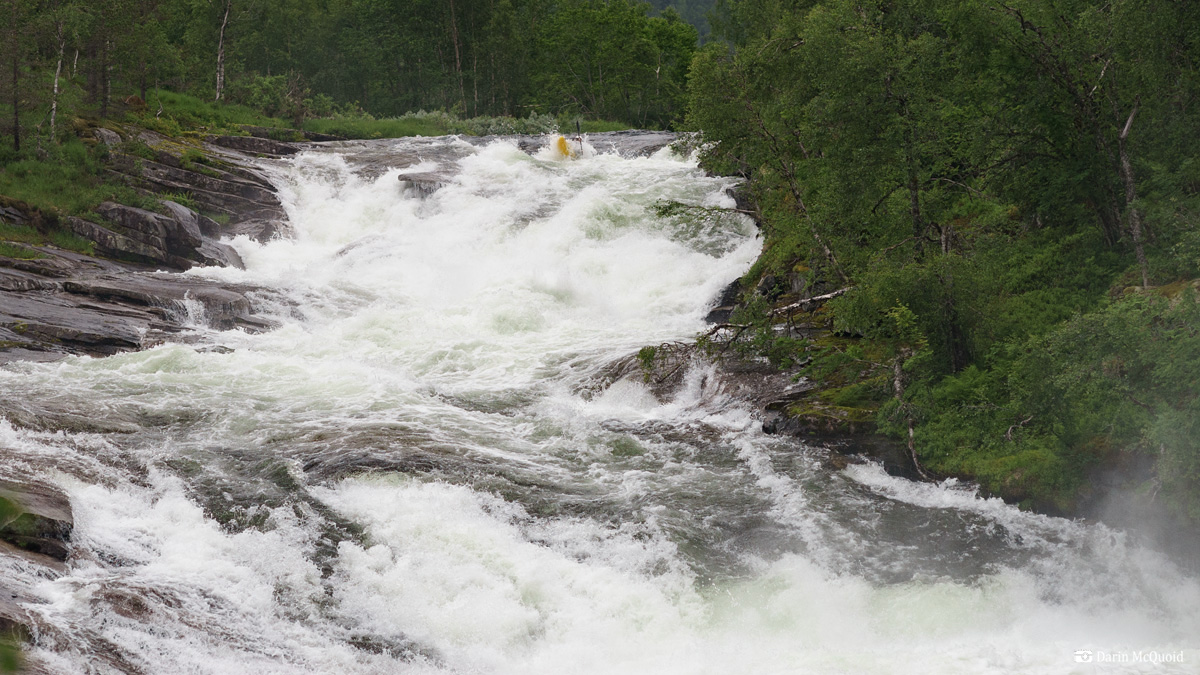 Reiner Glanz heads left at the bottom.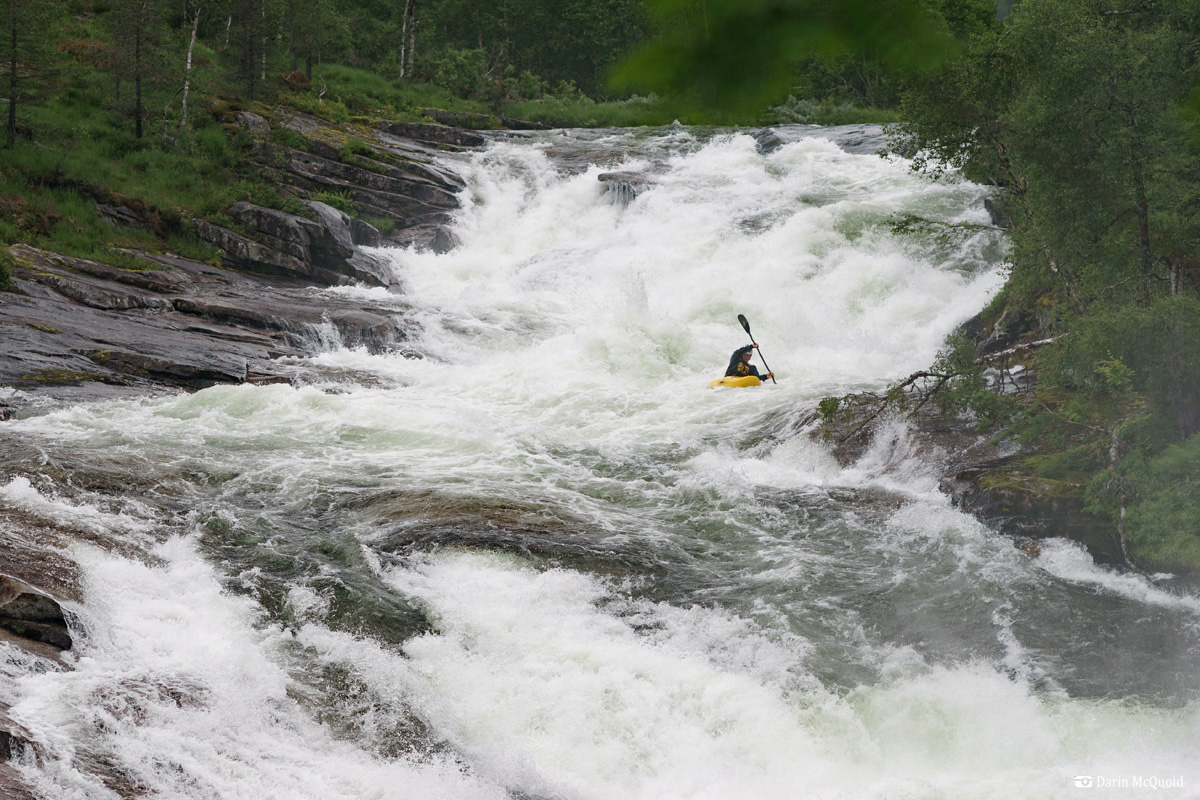 The above slide results in the only swim of our trip. The river is well padded and as we make our way downstream we paddle long pools and start portaging small slides with terminal hydraulics. Adventure kayaking is a good way to look at it. At the end of a beautiful pond we're out scouting a big chunk of gradient.

At high flows the Tysselva is full of big holes. Too big for team silver fox, we portage again.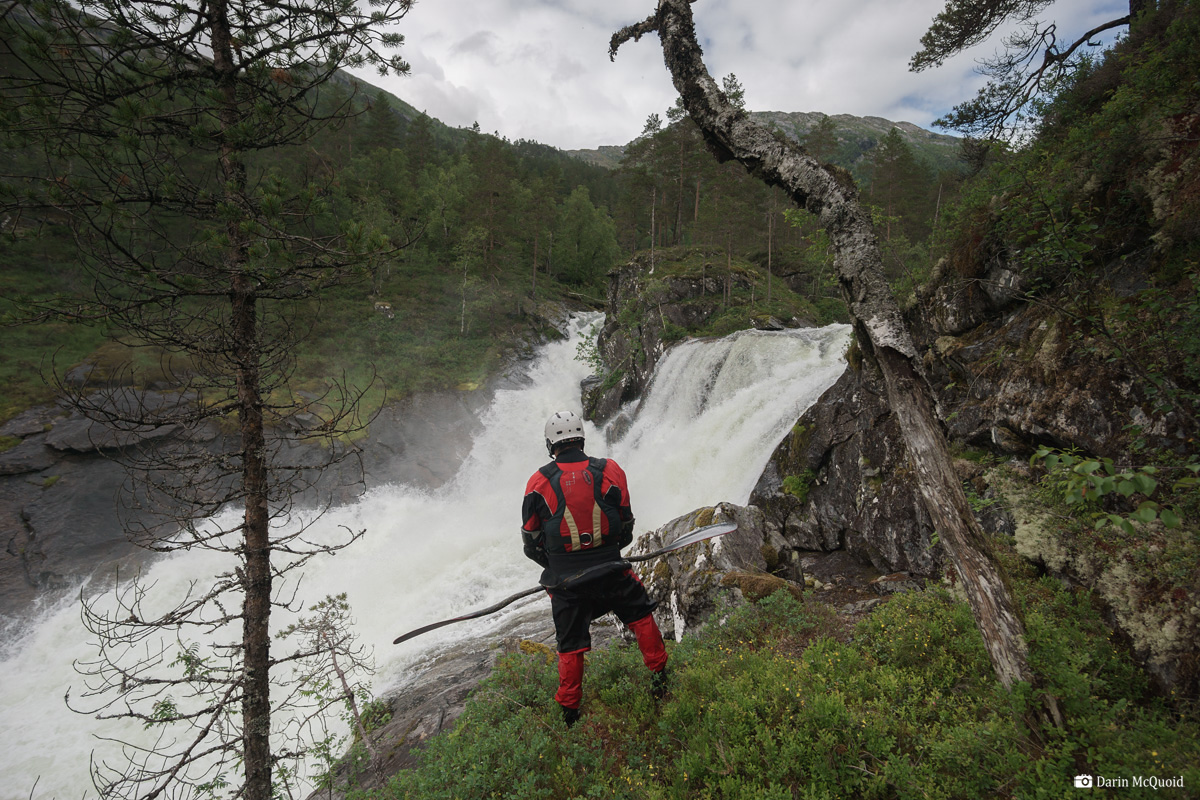 Oddly enough the mandatory portage of the run fills in and looks somewhat runnable. Somewhat. We portage again.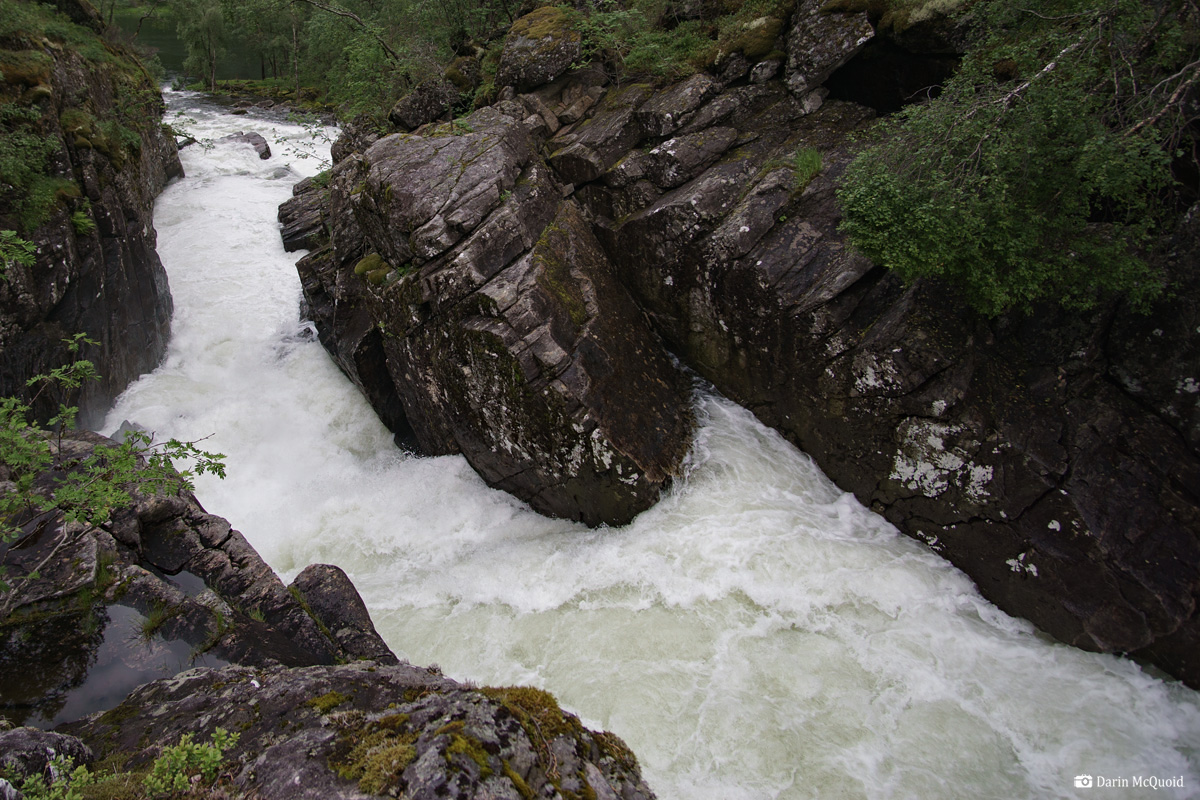 We make the assumption we'll paddle down to the famous big slide. The river is just too high for this, and we end up hiking back upstream to a private driveway. Manu Koehler.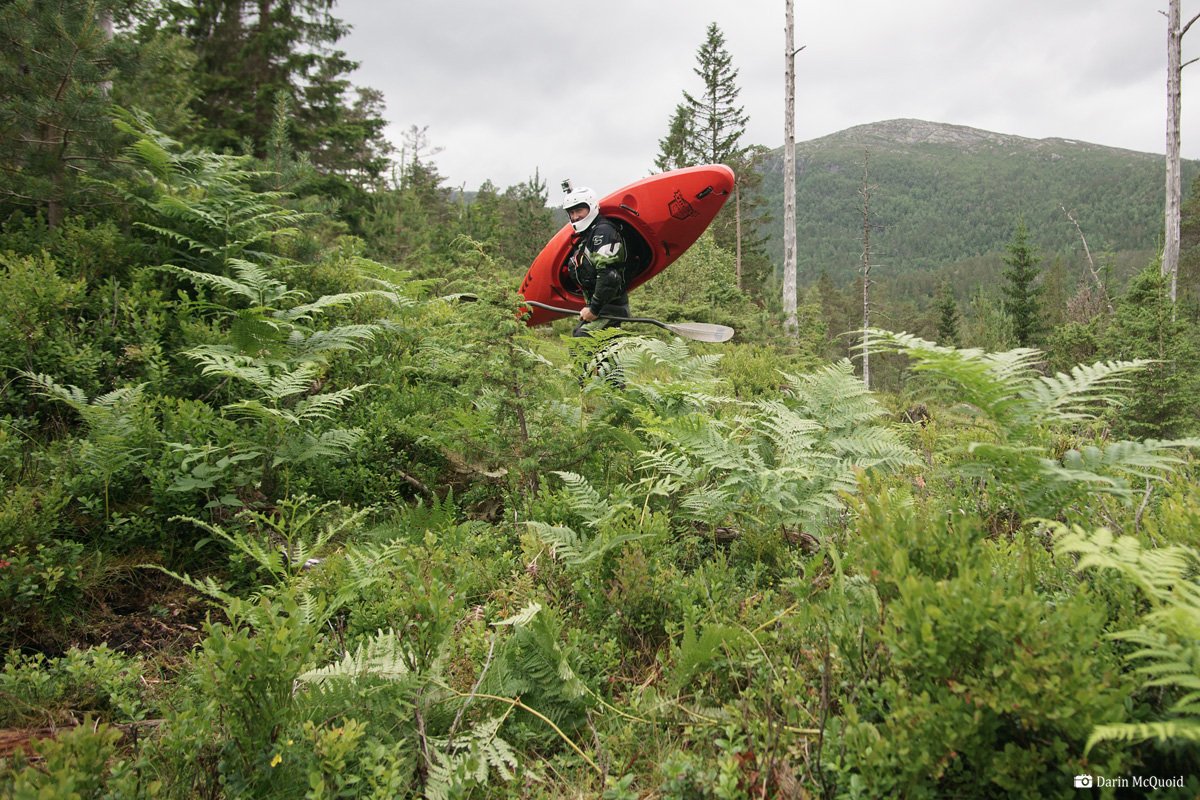 Just a touch too much water for our taste.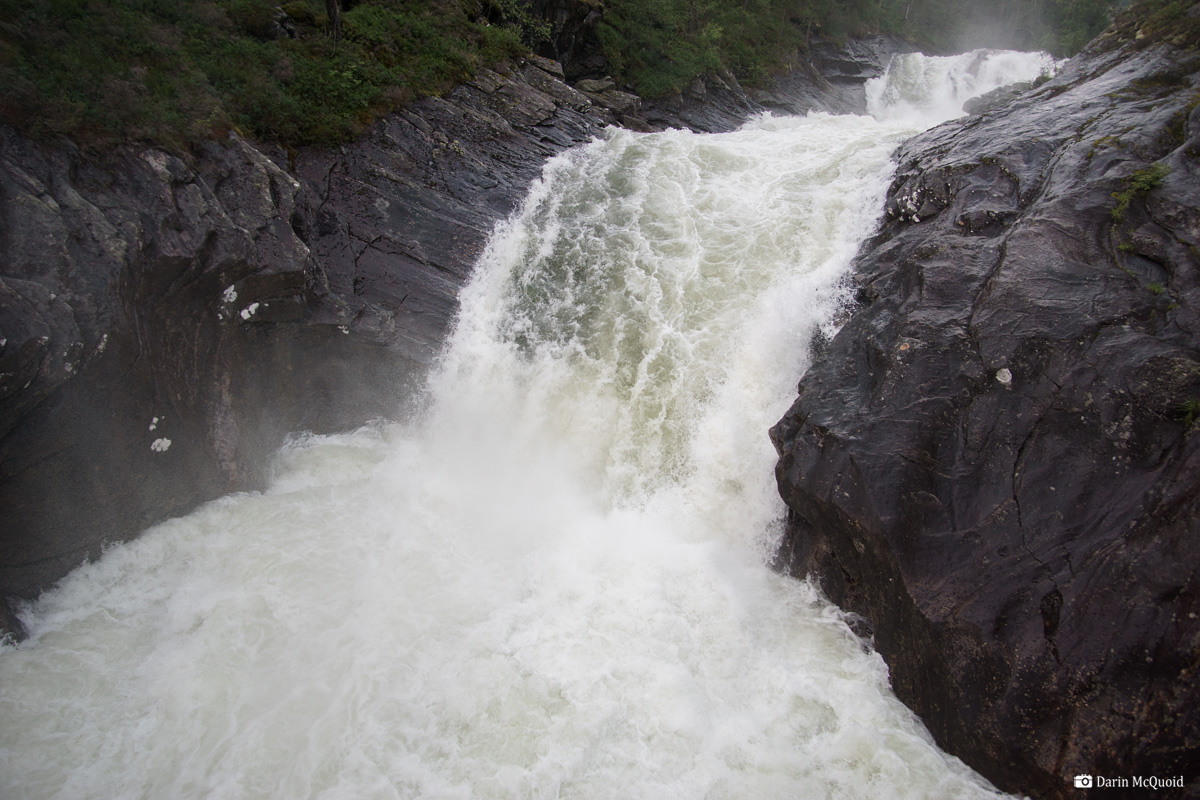 Put In and Take out Via Google Maps.