In the center I don't see anything to sweat about.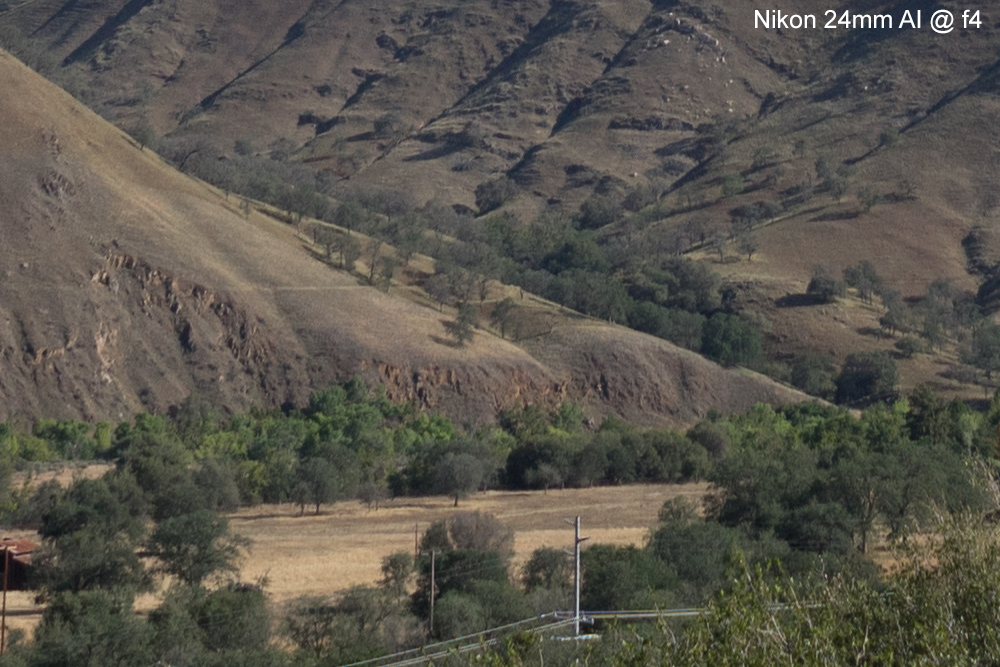 While the Sony Zeiss 24-70mm FE has a poor reputation for corner performance, it's smoking the Nikon prime here.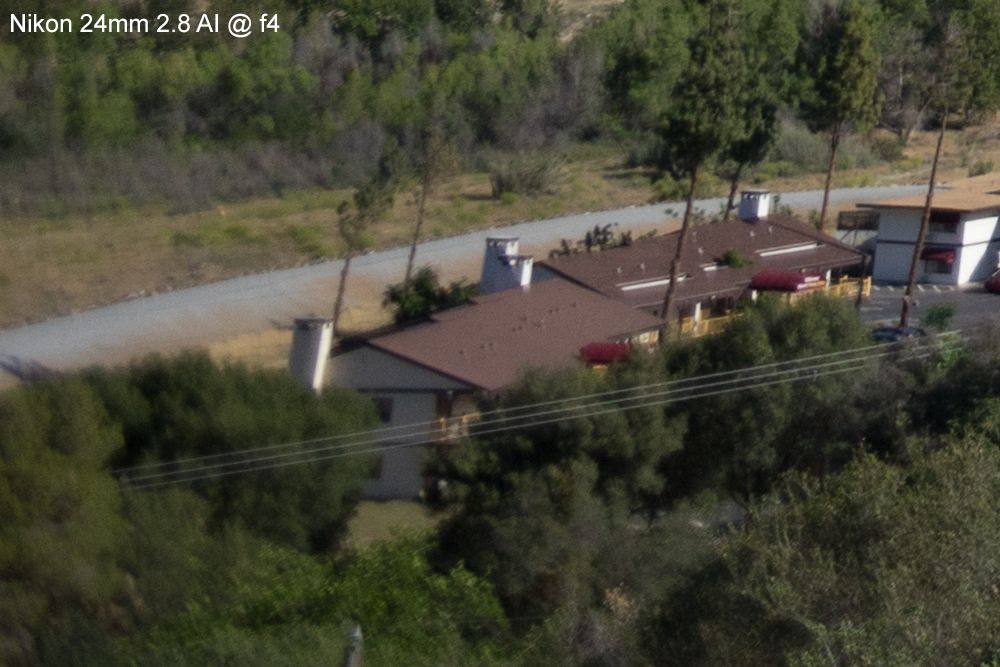 At f/5.6 the vignetting is present but less pronounced on the Sony Zeiss.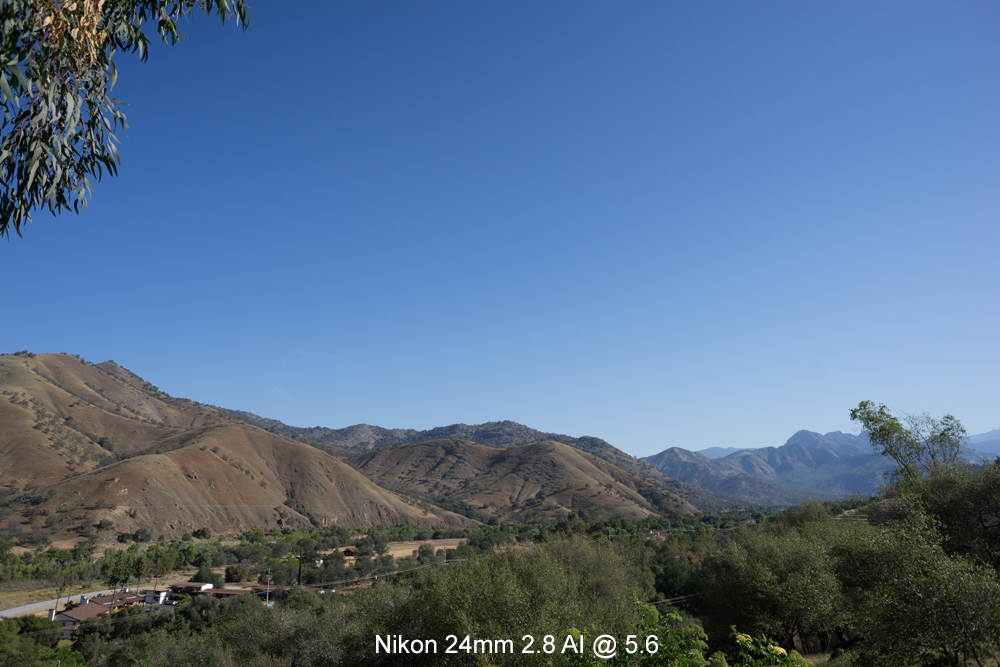 Centers at 5.6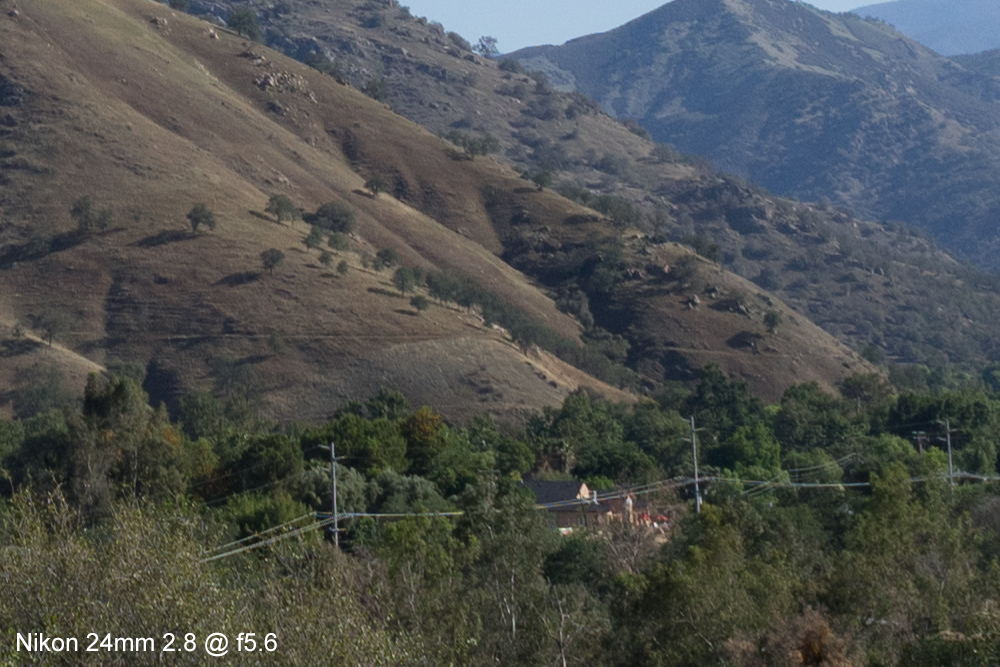 Corners at 5.6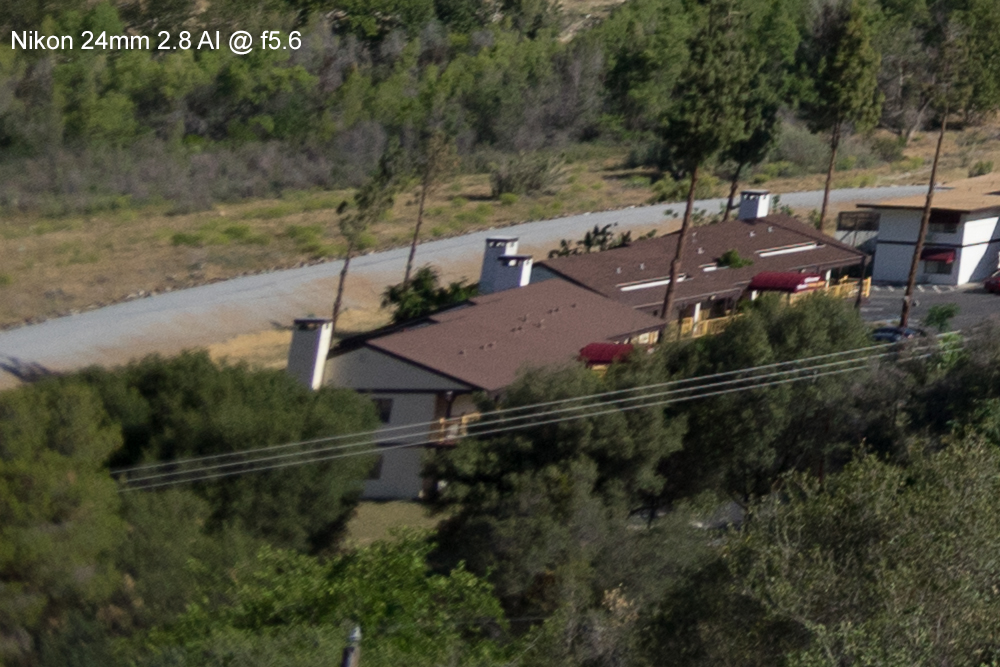 Center crops at f/8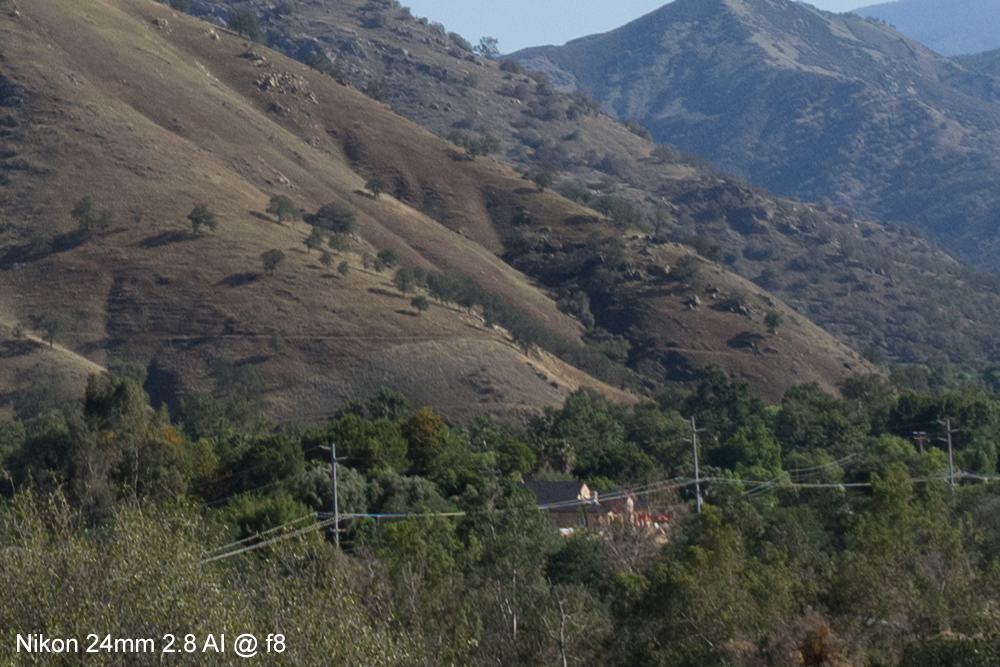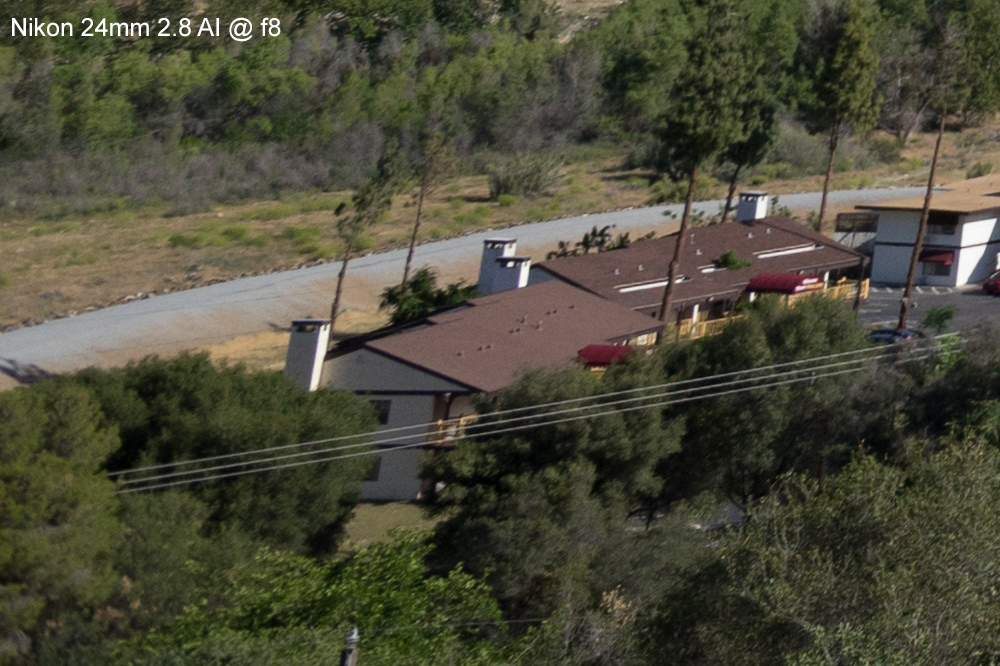 Centers at f/11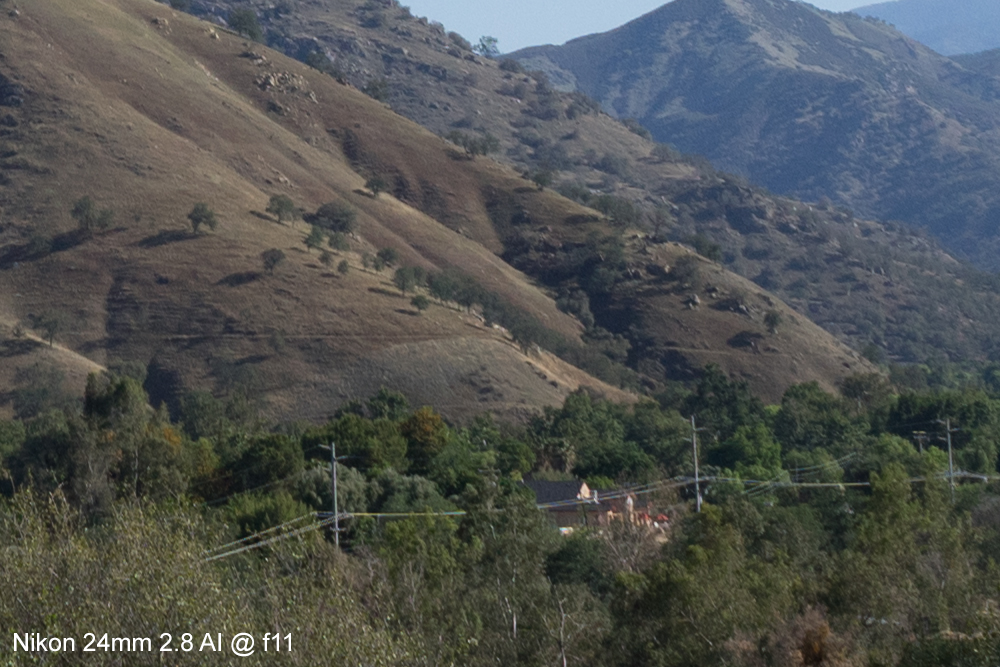 Corners at f/11
The Sony Zeiss 24-70mm f4 FE has similar
performance at 28mm
: Sharp in the center and good in the corners at f/4. Then it just doesn't improve while stopping down. The Nikon 24mm f/2.8 AI certainly shows it's age wide open, yet is clearly better in the corners, but sightly worse in the center at f/11. What it loses in the center is a little contrast, easy enough to fix in post processing. This just goes to confirm what is pretty much common knowledge, the Sony Zeiss 24-70mm f4 FE was not built for landscape shooting. Having shot three weddings with it, I can attest to its prowess for event work.