Performance is quite similar to the Nikkor 28mm f/2 AI-S.. It's far better on the edges wide open than the 28mm, but retains a special soft look, while still retaining that resolution. With the ease of pushing contrast in post processing, I haven't found this to be much of a performance issue.
With only six diaphragm blades, the 50mm f/2 K is rare in the Nikon line up of AI and AI-S lenses. Nearly have an odd number of diaphragm blades. The number of diaphragm blades dictates how the sun and other bright sources of light with look in an image.
Here is the 300mm f/4.5 ED IF in action with it's nine diaphragm blades and eighteen pointed stars of light.
Nikon D700, Nikkor 300mm f/4.5 ED IF @ 13" f/11 ISO 200
The 28mm f/2 AI-S in action with seven blades and a fourteen pointed light star.
Nikon D700, Nikkor 28mm f/2 AI-S @ 120' f/22 ISO 200
The 50mm f/2 AI, with it's six blades, gives a six pointed sun star.This is nice if you want to accentuate the bright lights in an image.
Nikon D700, Nikkor 50mm f/2 K @ 30" f/8 ISO 200
Ok enough about sun stars, how does it do for kayaking? Amazingly similar to the 50mm f/1.8 AF-D. Which is to say, stunning sharpness.
Daniel Brasuell, Mill Creek, Ca.
Nikon D700, Nikkor 50mm f/2 K @ 1/1000 F8 ISO 400
The whole proof in the pudding thing, 100% crop from the raw file, unsharpened.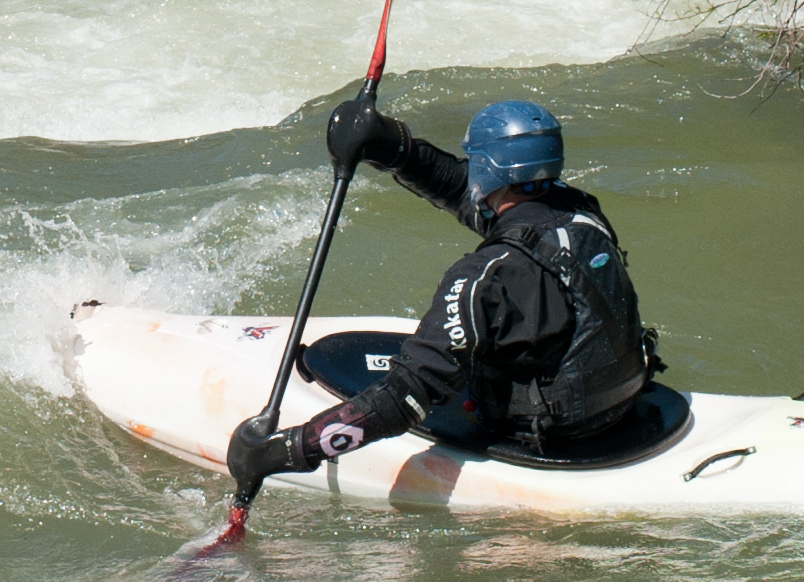 Nikon D700, Nikkor 50mm f/2 K @ 1/1000 F8 ISO 400