Nikon comes in with strong competition for the longest named lens on this particular model. The short story is that for $700 more than the
Sigma 18-200mm
you're not getting much more for your money. The Nikkor is larger, and heavier by four ounces. Build quality is considerably higher, but this lens still falls into the high end of Nikon's consumer offerings. The auto-focusing speed and accuracy is better than the Sigma, but I still found that the Nikkor version was prone to back focusing when shot at wider angles.
One would assume that with the price difference, the durability would increase proportionately. Unfortunately, it doesn't. After less than a year of us kayaking I had the same issues with the Nikor as I had with the Sigma; zoom in to focus, zoom back out and the focus gets pulled too. The accuracy of the AF makes it easier to get shots in focus, but I found the sharpness of my copy of the Nikkor slightly behind that of the Sigma 18-200.
Jesse Coombs, Big Kimshew Creek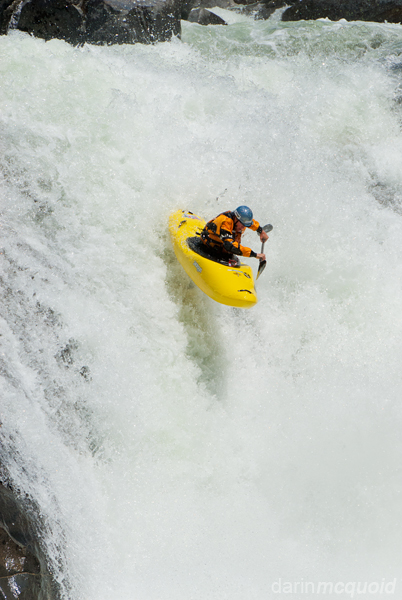 Nikon D200, Nikkor 18-200mm @ 130mm 1/1600 F10 ISO 250
100% crop of the same.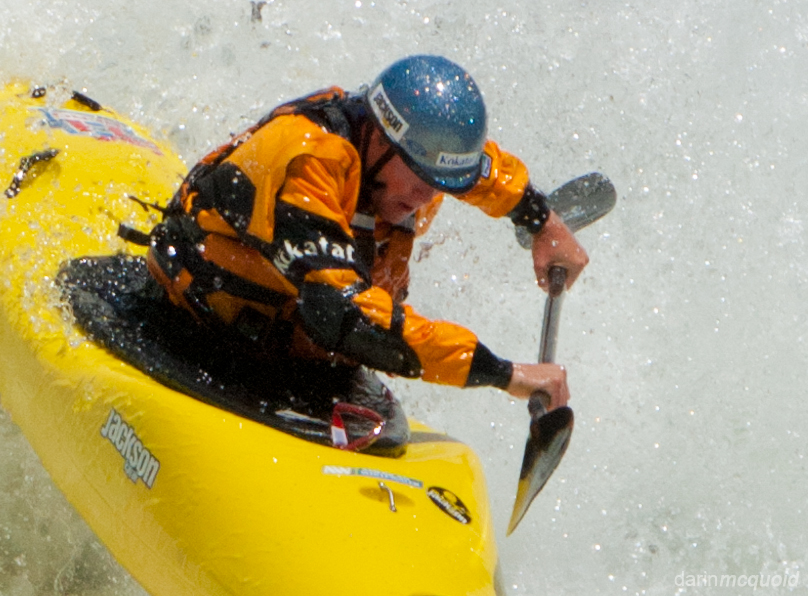 Nikon D200, Nikkor 18-200mm @ 130mm 1/1600 F10 ISO 250
It's not terrible, but there is certainly no "bite" to the images.

Phil Boyer, Indus River. Pakistan.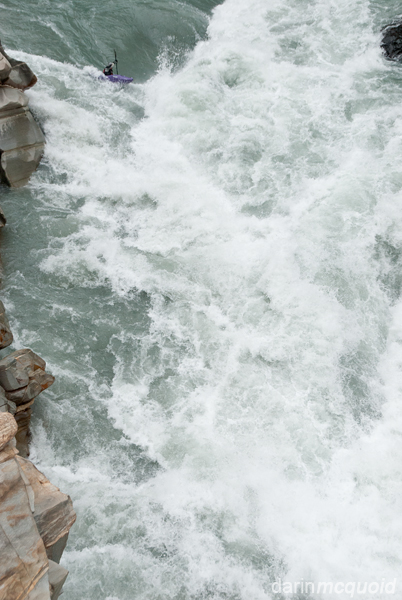 Nikon D200, Nikkor 18-200mm @ 26mm 1/800 F6.3 ISO 400
Not particularly impressive at the edge of the frame, even stopped down.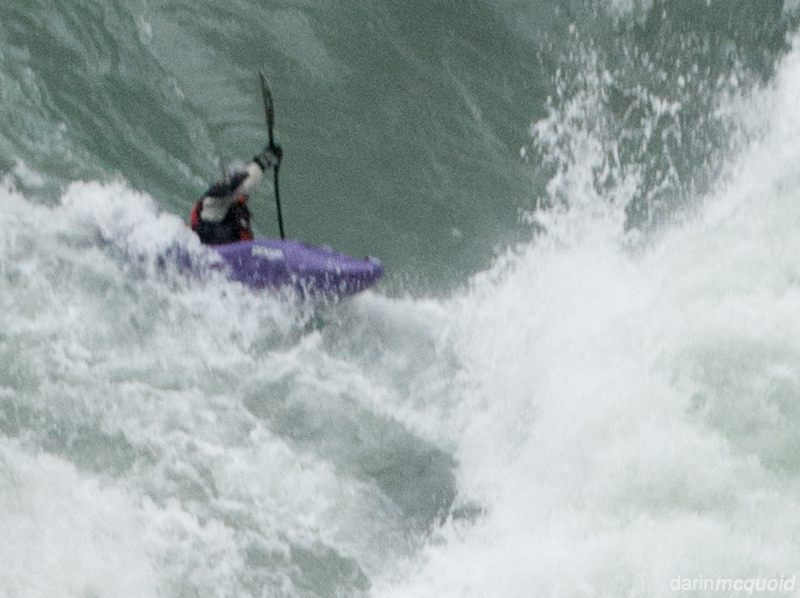 Nikon D200, Nikkor 18-200mm @ 26mm 1/800 F6.3 ISO 400
Build: 7/10 -
Slightly better than the standard Nikon kit lens quality. Obnoxious, odd 72mm filter size.
Handling: 7/10 -
Zooming action is good, but the lens will develop zoom creep.
Performance: 7/10 -
Decently sharp through the range, quality dropping at 200mm. AF-S focusing is nice but tends to miss at wider angles.
Value: 4/10 -
Overpriced at $850
Overall: 6/10 -
Decent build quality, fast but not always sure AF, never stunningly sharp.
Practicality for kayaking: 6/10
The largest issue with this lens is durability pertaining to kayaking. It's ok to ignore a short lifespan in a $100 lens. On the other hand, $850 is a lot of money for a more or less disposable lens (for whitewater kayaking.) The Sigma and Tamron offerings come way too close in all regards of performance, at half the cost, to consider the Nikon, unless you are into brand-centric snobbery. There are many glowing reviews of this lens. Perhaps I had a bad copy that wasn't as sharp, but quality control should not be an issue in this price range.
Other reviews:
Bjørn Rørslett
Photozone
Lenstip