A little overnight moisture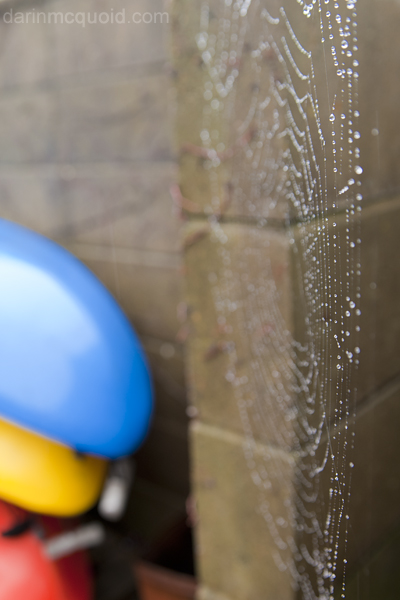 I guess
I'd had my head in the sand about scenery in Japan. I didn't expect it to be anywhere as gorgeous as it was. Lots of green and nice color contrasts.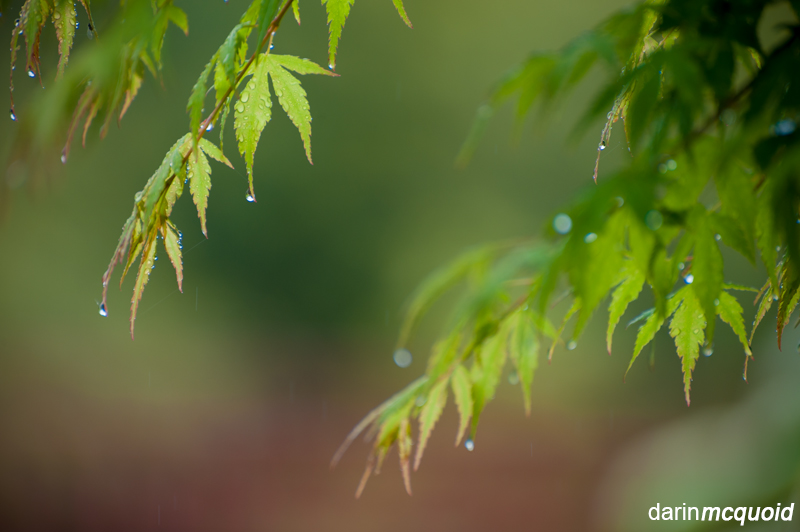 Ideally I'd like to have used both a grad nd and polarizer to really pull the color out of the trees in the below image. But it was overcast and too dark for that, plus in kayaking there is never anyone

that

patient. Still the image would look better with the reflections in the water gone.

Cody Howard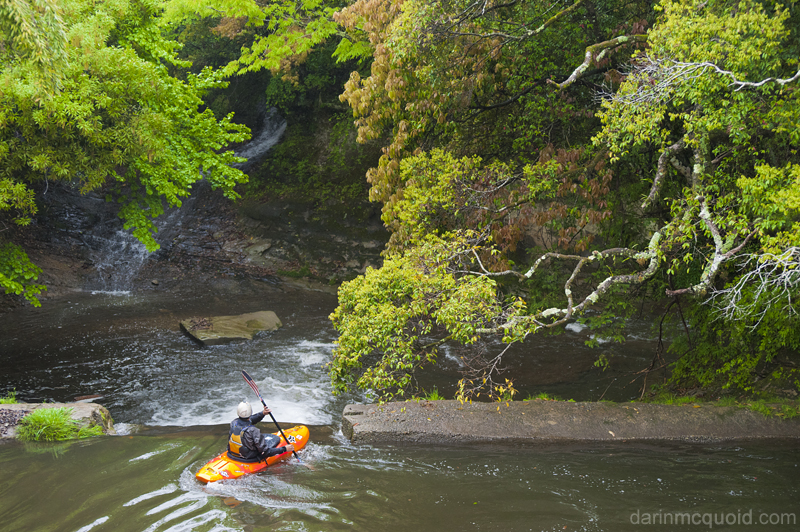 Nikon D700, Nikkor 70-300VR @ 70mm 1/800 f/4.5 ISO 1600

The mission of the day was a quick park and huck slide, a good way to clear off jet lag. We thought flows would be higher with the precipitation, but you can't win 'em all.

Yoshihiro Takahashi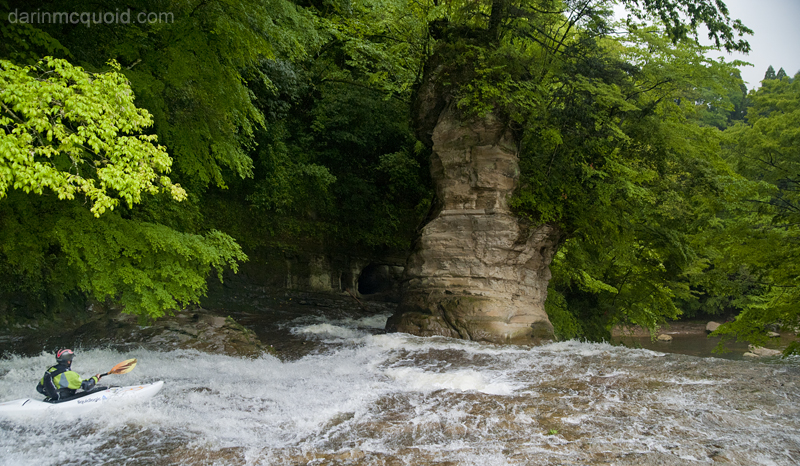 Nikon D700, Tamron 28-75 f/2.8 @ 35mm 1/1000 f/5.6 ISO 800

The slide had fun lines, you could go around the island. Ryan Knight and Cody Howard go both ways at the same time.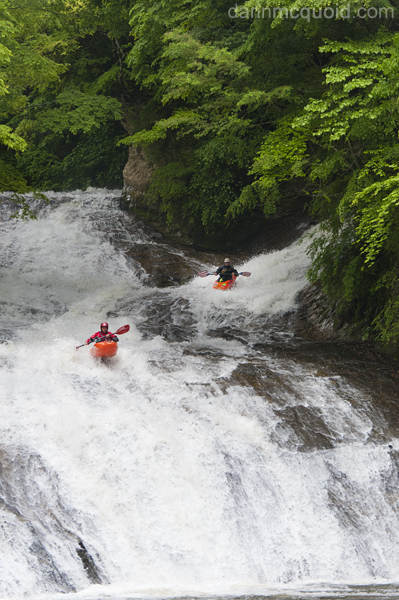 Ryan, Cody and Shon Bollock watch Yoshi's descent with a seemingly abandoned house in the background.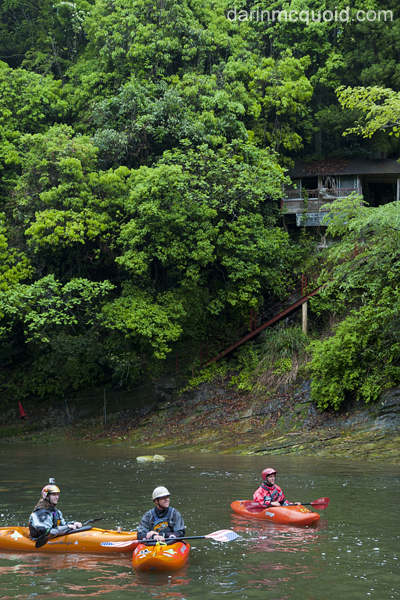 Looking forward to the adventures ahead we rushed back to the hostel to dry gear and figure out what was up next.

Yoshi and Cody debating the options.