Seldom run, the North Fork of Cottonwood Creek deserves more attention than it receives. Unfriendly land owners coupled with a less than enticing
write-up
at Ca Creeks have both helped to keep kayakers away.
Shon Bollock had run the NF Wood at low flows earlier in the winter and was intent on returning. Low snow levels in the Mt Shasta region motivated us to head south into blissfully sunny weather and the promise of water on the North Fork.
Shon Bollock and Paul Gamache checking flows near the small town of Platina.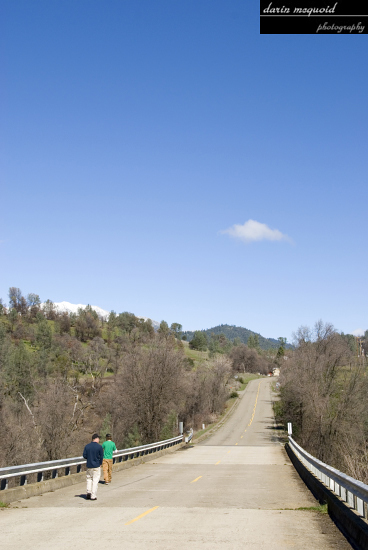 The Dreamflows North Fork Estimate showed about 350cfs, a very close estimate to what we guessed the flows at take-out were. Good flows and infamous land owners got us motivated for a quick shuttle, leaving one car at the grange building in Platina.
Gearing up for the North Fork Cottonwood during a sunny but brisk day.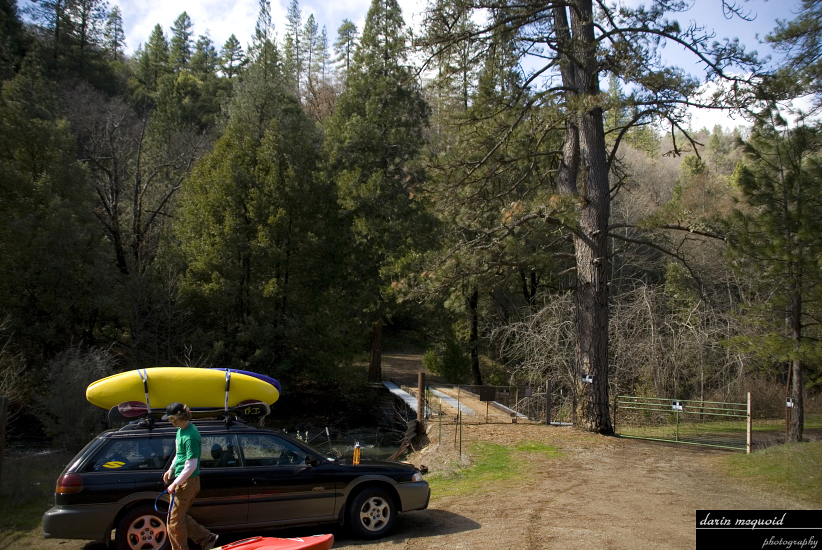 This creek is small at the beginning; rivaling
Patterson Creek
with it's tiny but negotiable riverbed, although Patterson pulls away on the quality scale. We enjoyed pleasant scenery paddling through a quick mile of warm up into the first mini gorge that was full of fun crack drops.
Paul Gamache in one if the many mini gorges.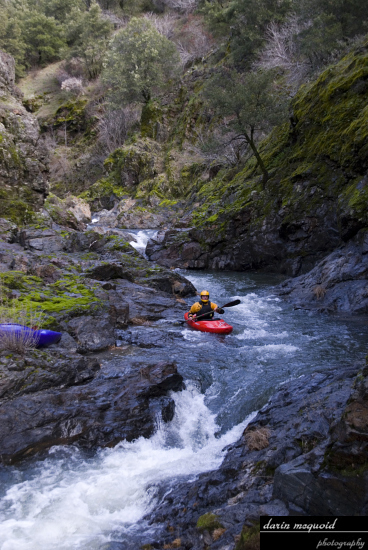 The section pictured above went into a small ledge drop. Shon probed following my hand signals and got a small surf in the hole but deftly worked his way out.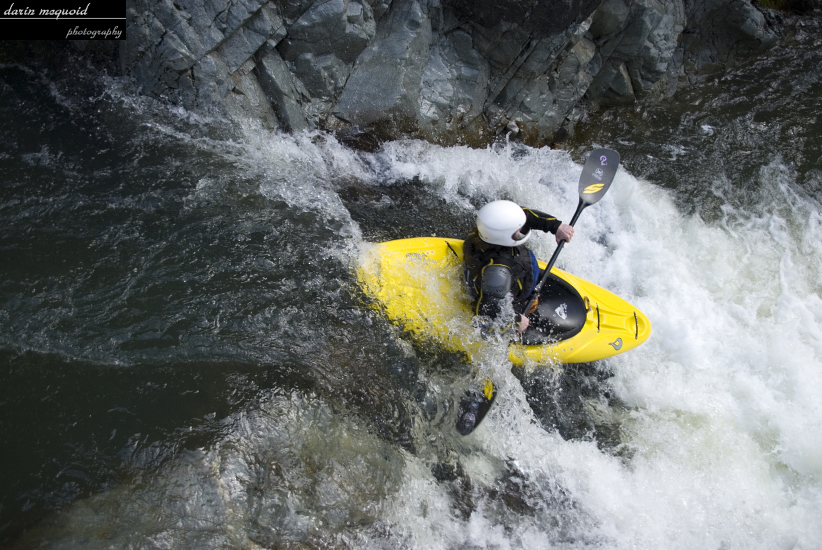 Paul followed next cleaning the hole with more momentum and some left angle.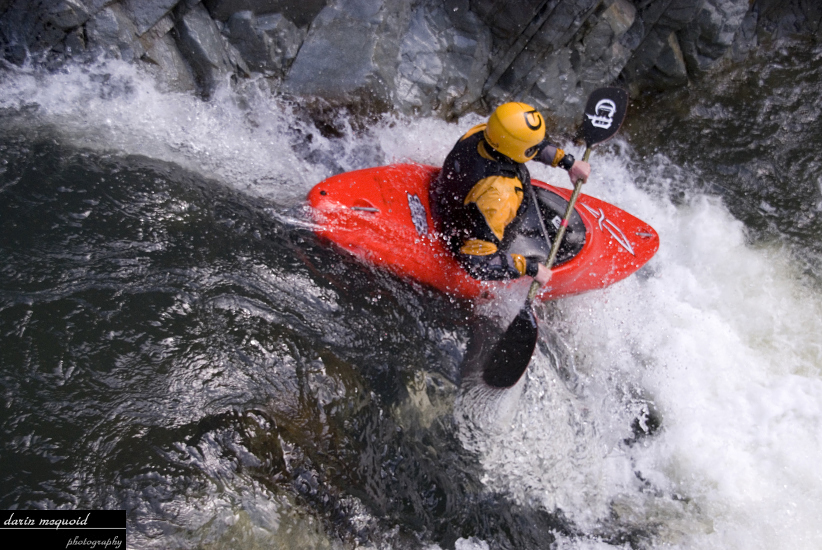 This is the ledge referred to on Ca Creeks as a "10 foot waterfall" and I'd estimate the drop around 4-6' high and it was a little retentive on my run too. Similar low volume III-IV rapids continued for a while, interspersed with a crack drop that Paul and I portaged but Shon ran. Shon mentioned how much he liked crack drops while Paul and I lamented our dislike. We wondered how well we would like the rest of this run as Shon had recommended it to us…
Two harder class IV drops after the optional portage had us standing at the lip of one of the larger falls on the run. A five foot long narrow crack led to a ten foot drop possibly landing on rock and making a hard right turn. On the previous descent Shon had the first and only descent of this ugly falls. We portaged what I would rate a IV+ portage over some small cliffs on the right and used a little rope work at the end to get our boats back down to river level. Jerusalem Creek comes in on river right within one hundred yards of the recommended portage, and doubles the flow.
A half mile or so of II-III led us to the top of what this run is all about. This fifteen to twenty foot waterfall is the cleanest waterfall I have ever seen. The creek bed widens here and takes two routes over the bedrock drop. The right is a bit of a crack into a sweet boof while the left is a nice five foot roll to vertical. Sunlight peaked out again as we agreed that Paul and Shon should try to run it at the same time, but unfortunately their timing was off.
Shon runs the right side boofing line.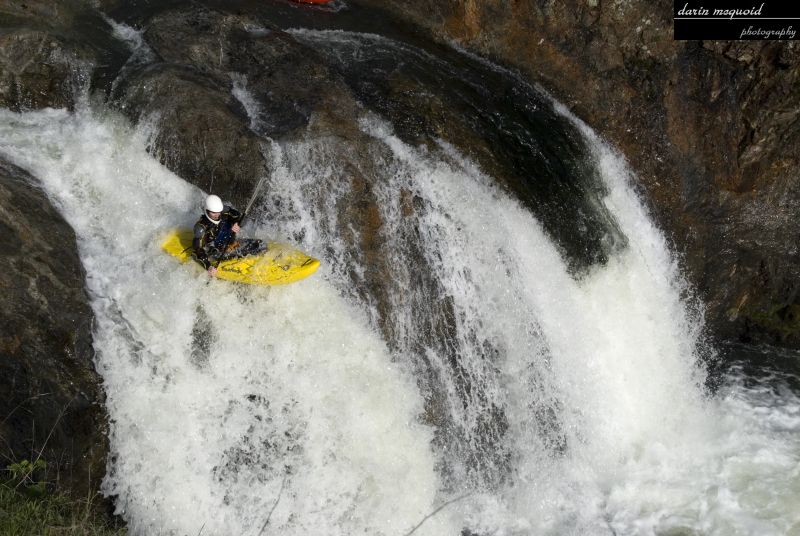 Paul runs the left perfectly clean line.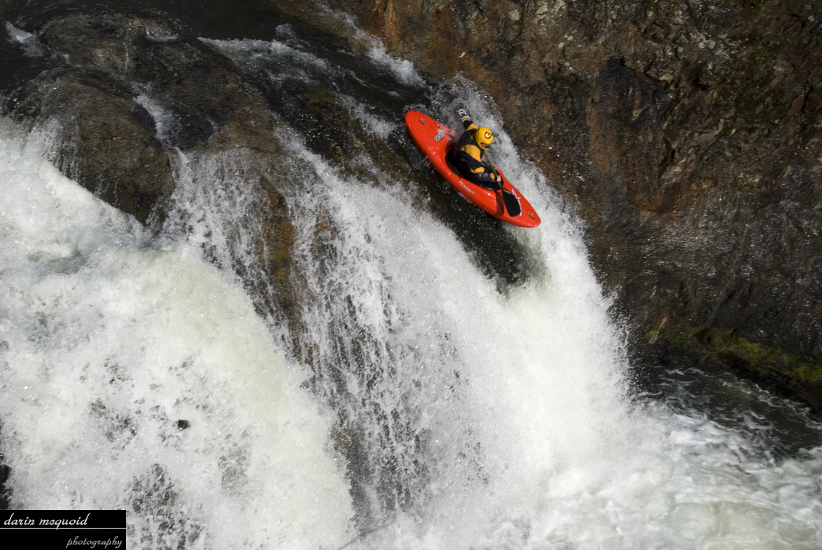 We ran lots and lots of boogie water after the waterfall, after a few miles arriving at the mandatory portage. Please excuse the angle on this shot, spotty lighting made it difficult to get a shot here, but it shows the nasty cave this waterfall drops into.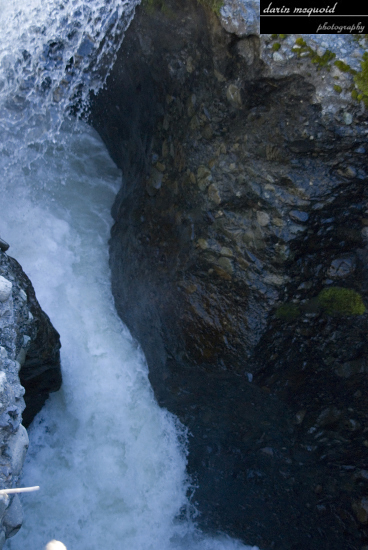 We made quick work of the portage down the right, seal launching off a ten foot ledge. Then we paddled and paddled miles of mundane II-III with one fun class IV mini gorge to spice things up, and several miles more of II-III. The paddle out was quite tedious with the riverbed changing into slate that created many hidden ridges and shelves to scrap over and get stuck on. At takeout we hustled up and out of the bridge area successfully avoiding the grouchy land owner, glad to avoid the confrontation and be off the water. All in all we made two portages as a team, although only one is mandatory and hasn't been run. We had flows of 300-400 cfs and agreed that for kayaks it was the bare minimum for this run and we would all like to see it with more water, up to 800cfs.