Having a campfire with breakfast makes it harder for us to motivate. It wasn't mentioned, but in the air there was a feeling that we are near the end of this chapter of the Indus. Our desire to finish is larger than our want for creature comforts, and after the first splash in the face, downstream progress is our only focus.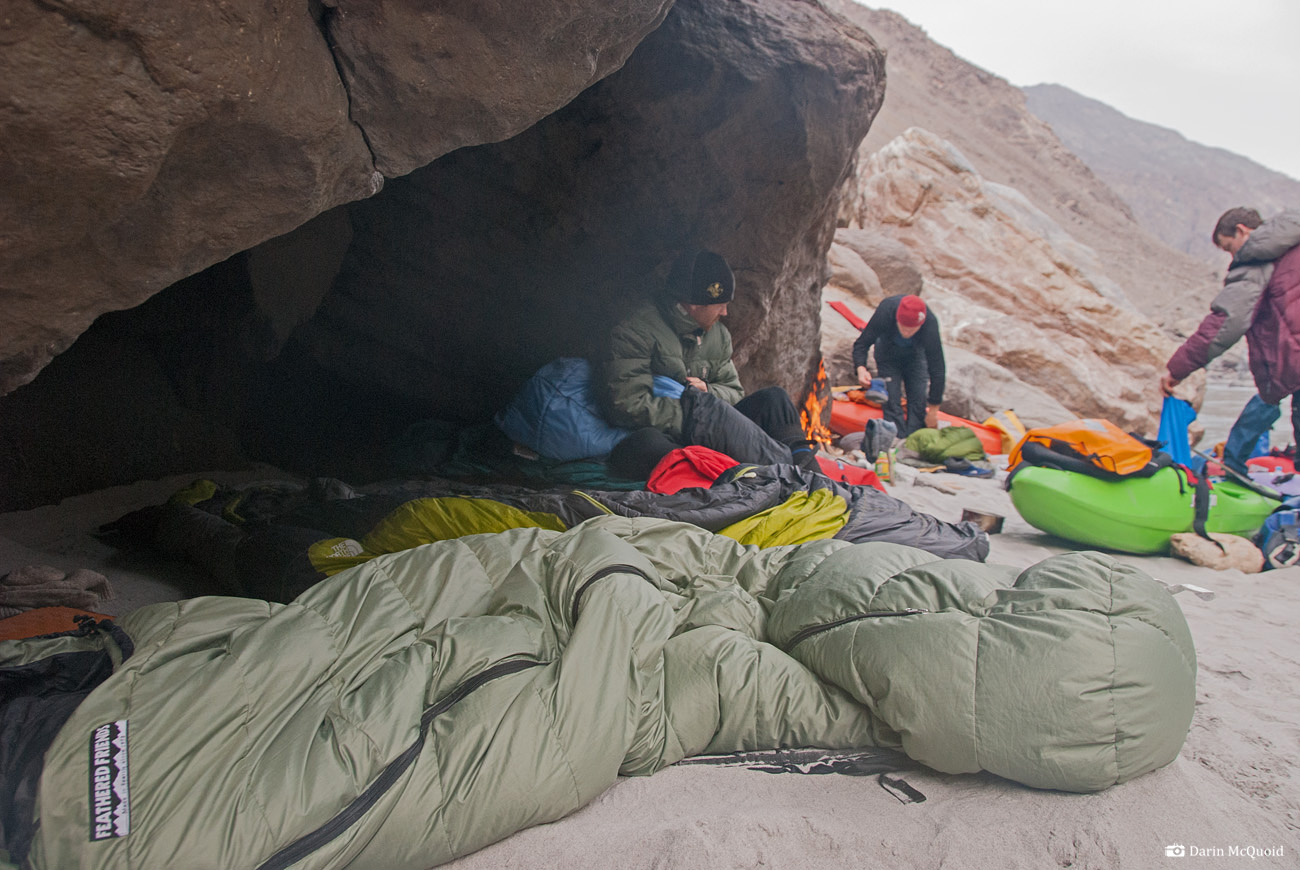 Phil Boyer and Chris Korbulic glad to be making downstream progress on our fifteenth day in Pakistan.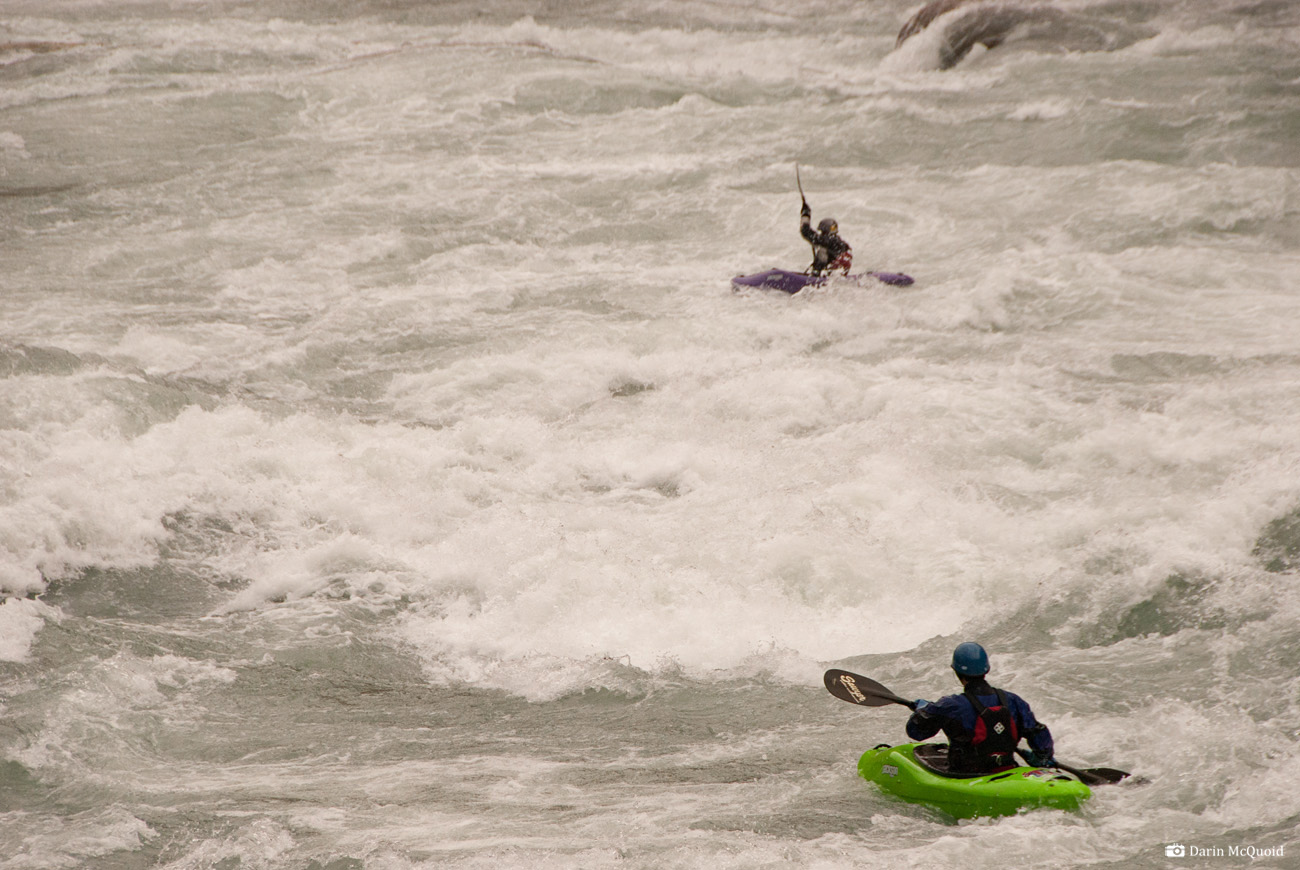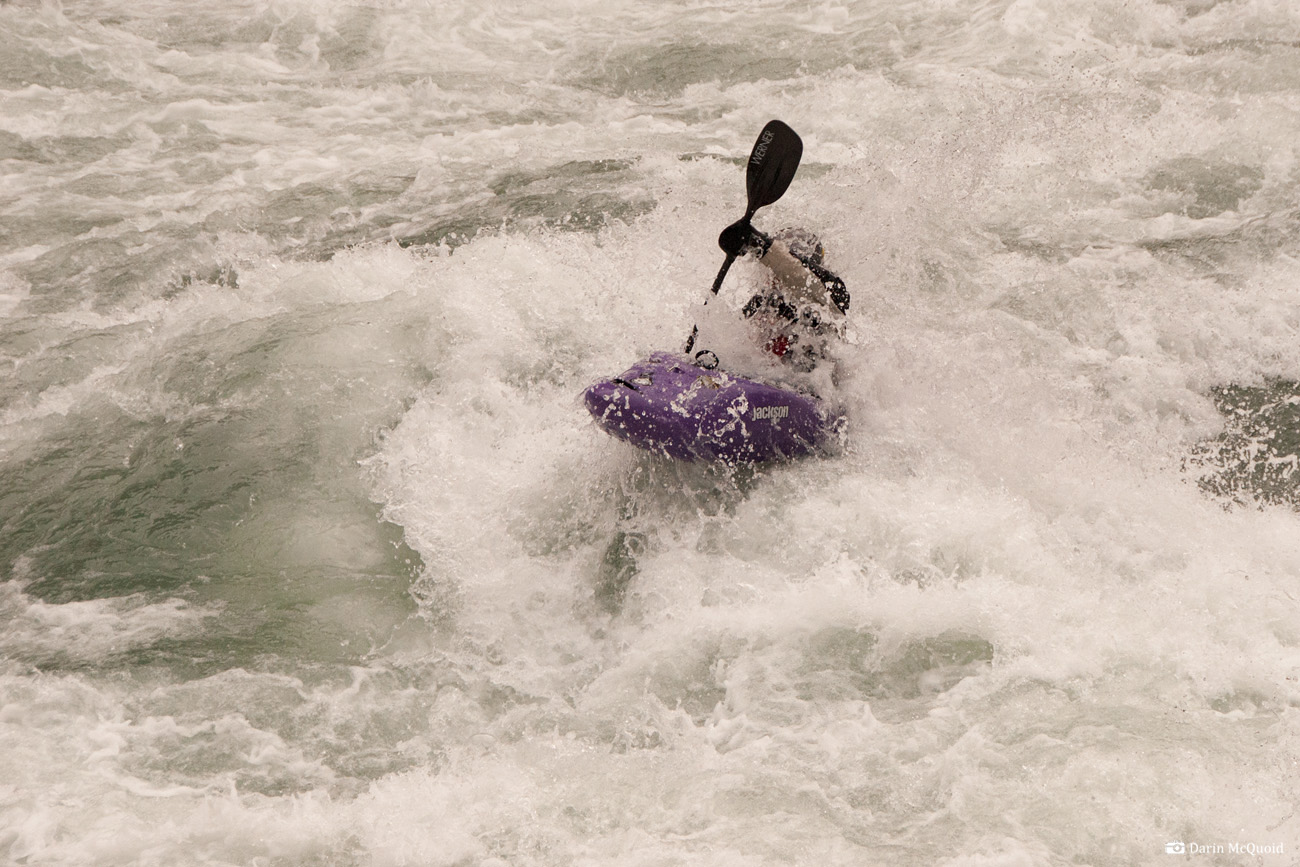 We make admirable progess through several miles of read and run until the team is perched above a distinguished rapid. From the Skardu Highway it looks to be one of the best rapids on the trip, and a glance from above confirms a high quality rapid.
Phil Boyer soaking it in...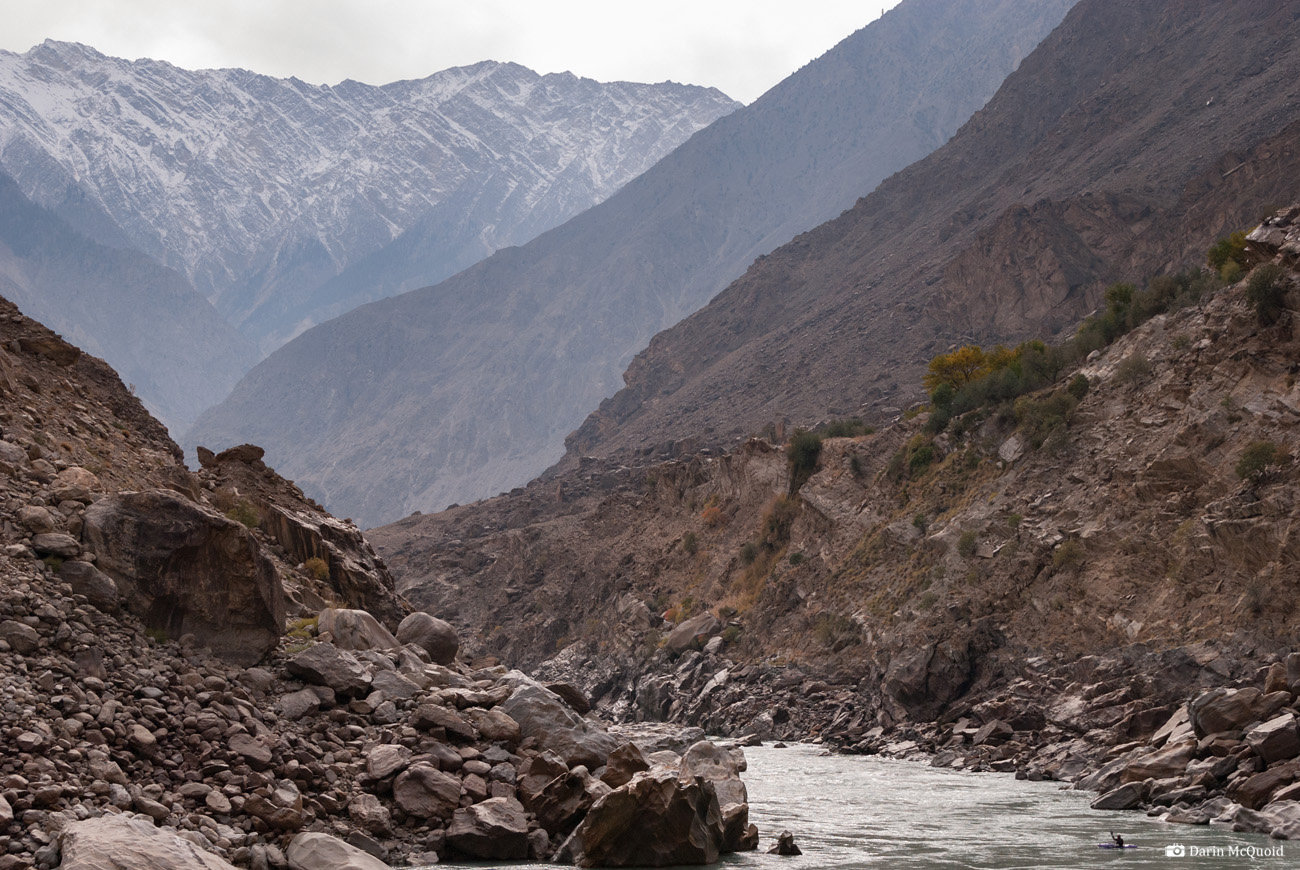 Water ramps through a narrow section of river and pulses over haystacks, plunging over a mighty folding ledge sending all surface water into the wall. Literally

into

the wall. Ten to fifteen foot deep pockets exist in the wall, and with a heavy heart we know it was another portage. It appeares impossible to escape contact with the wall, and none of us desire to become a permanent feature of the Indus.
Nothing in this to set the scale, but from the above photo you can image how small a kayak would look in here.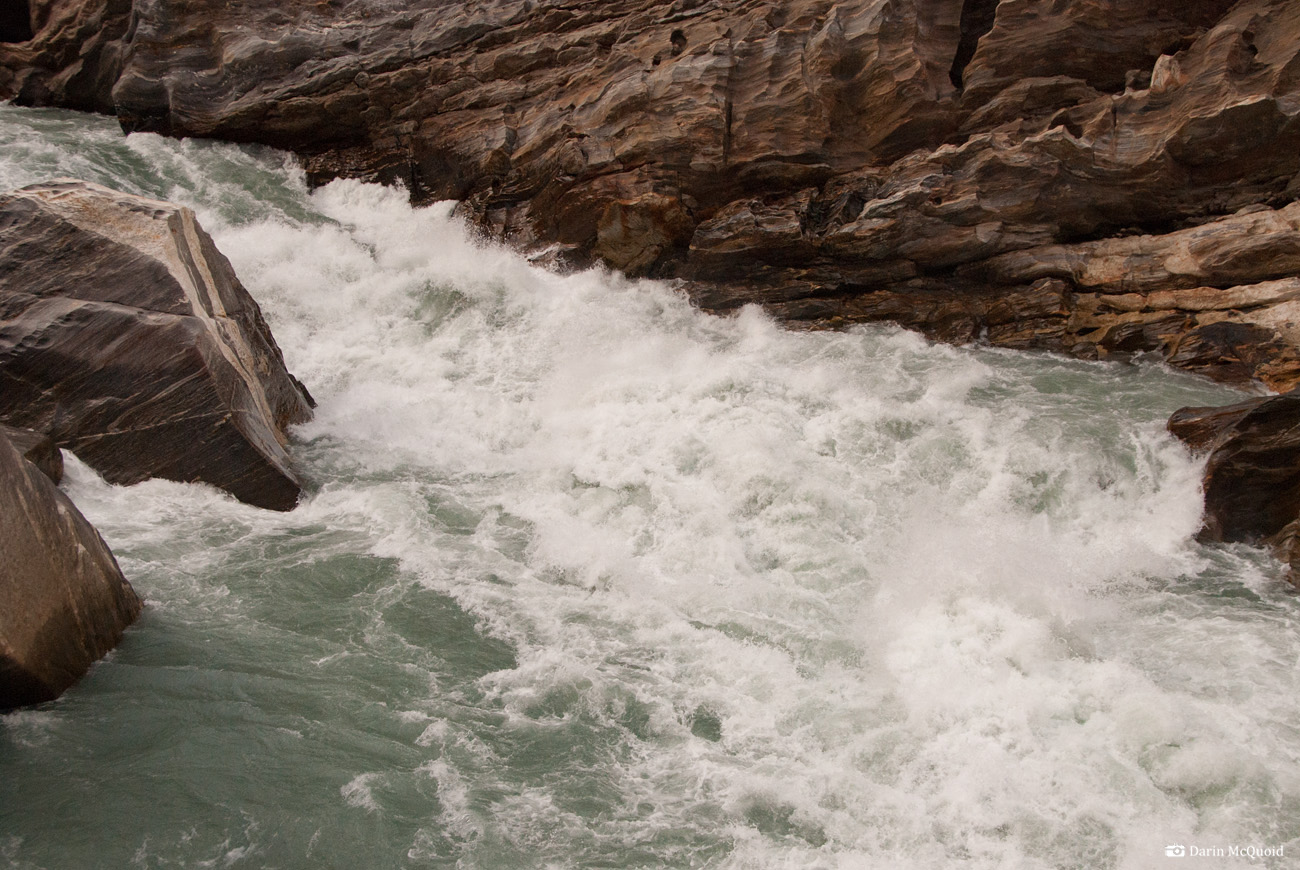 As we portag over the rocks the terrain pushes us higher and higher, eventually getting us near the road. Chris has been feeling ill again, and decides that some downtime would help his heath more than a lengthy portage. I wavered on the fence, but lacking a good excuse decide to continue downstream with Ben and Phil.

Phil about to seal launch in.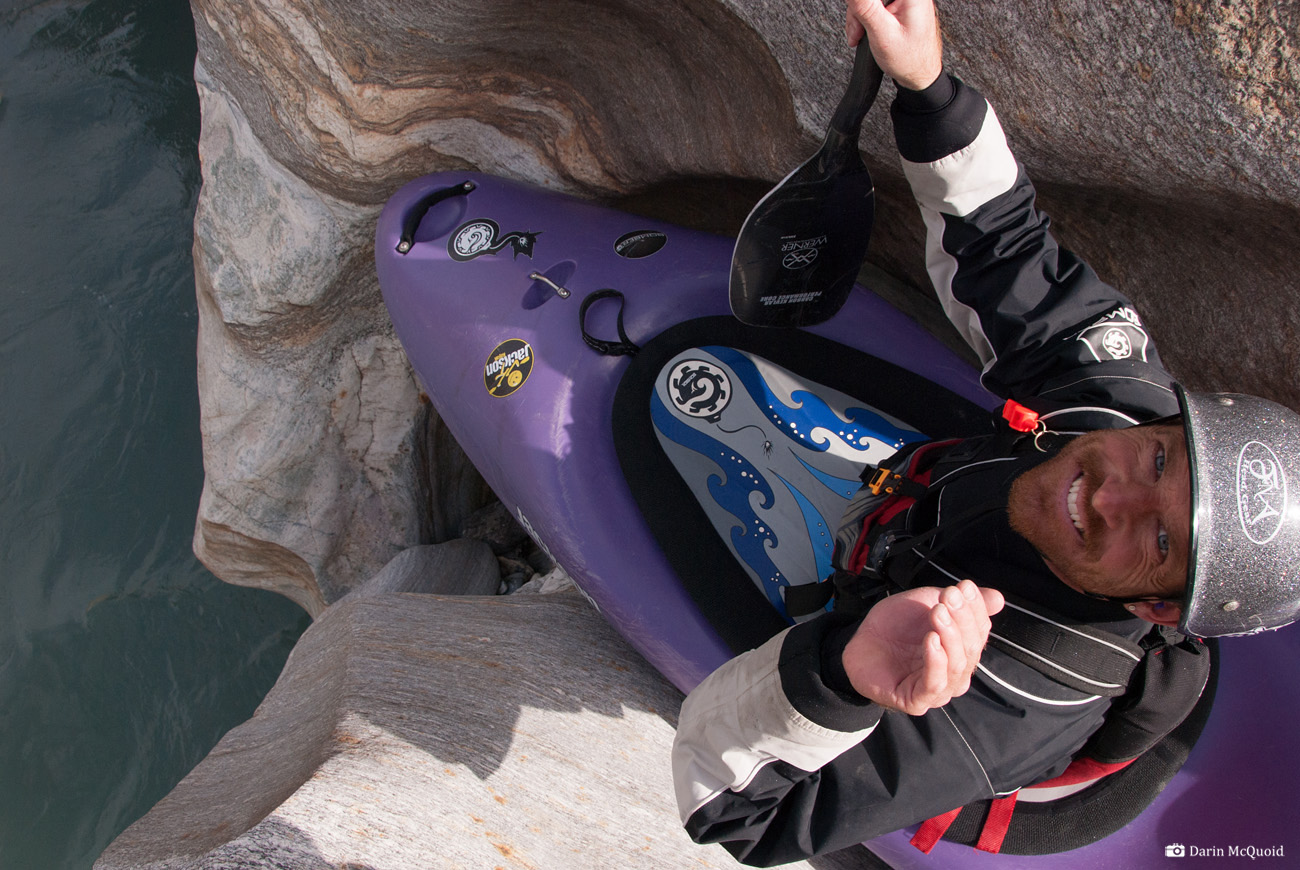 Phil Boyer fires away another classic.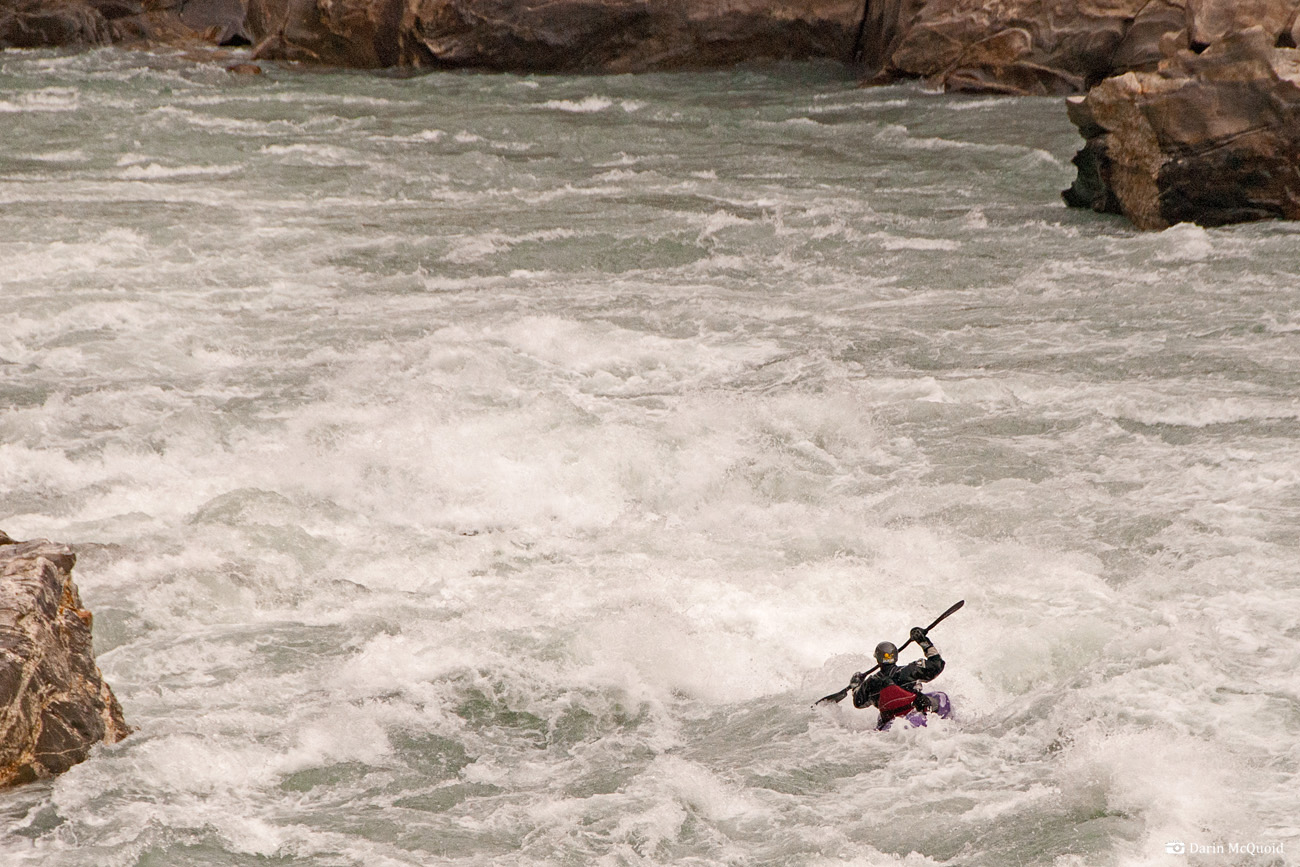 Thirty minutes of clambering over boulders and we can finally see the bottom of the rapid. Another thirty minutes of scrambling to find our boats and get setup. Phil chooses to probe while Ben and I do our media roles. It's a three part, several hundred yard long rapid.


An overall view of the whole rapid.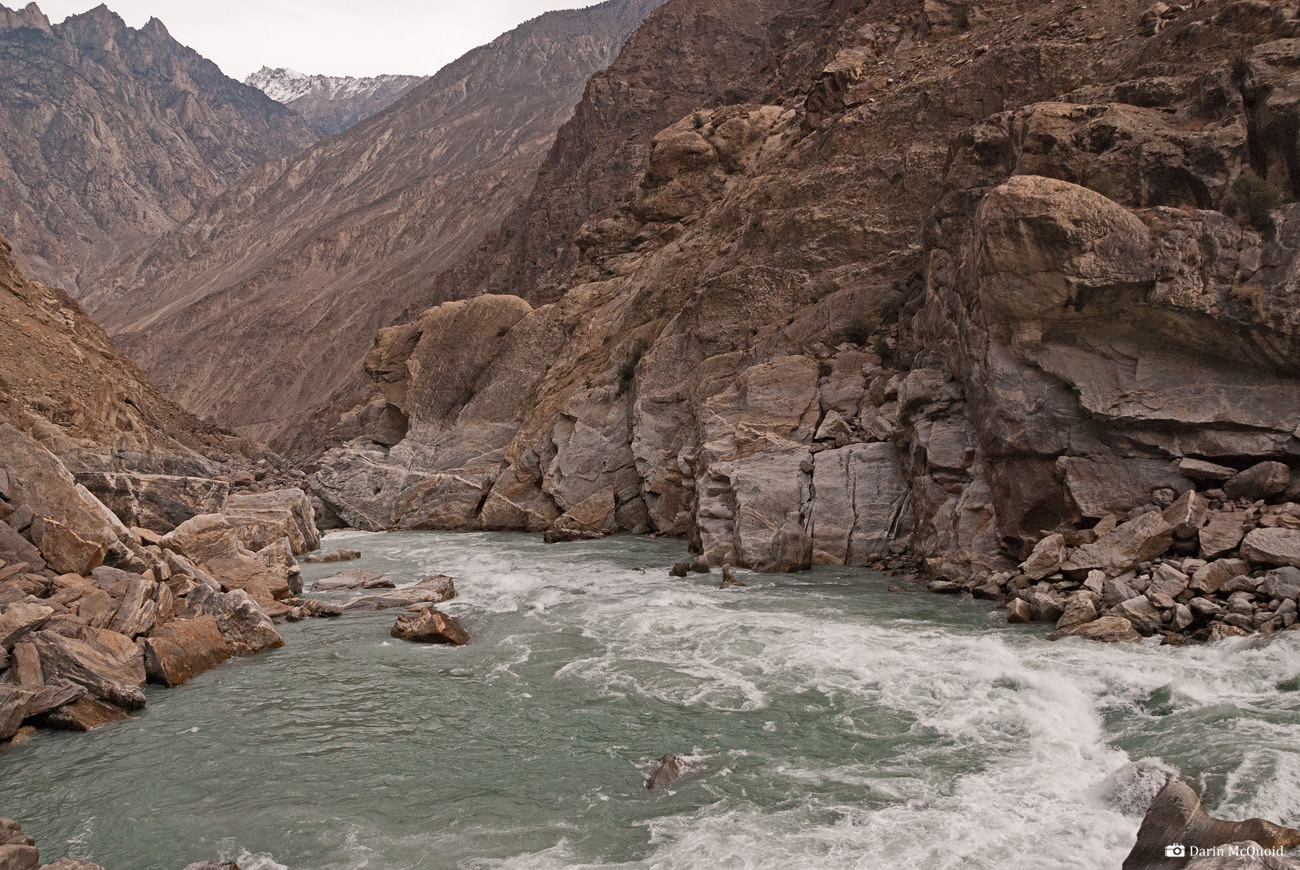 A little mystery move in the chaos above this and Phil makes a quick roll to line up for the hole.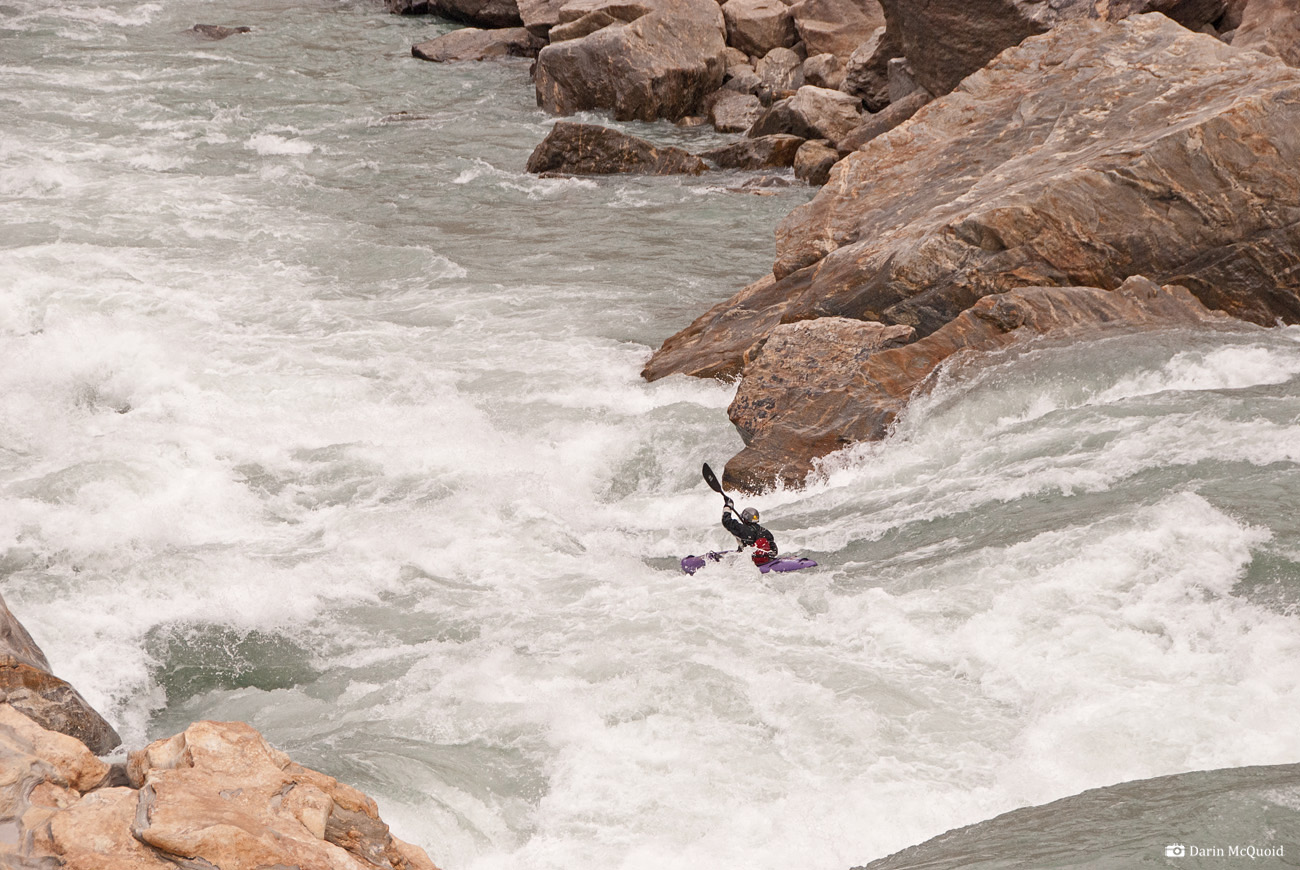 Final move and one of my favorite images of the whole trip.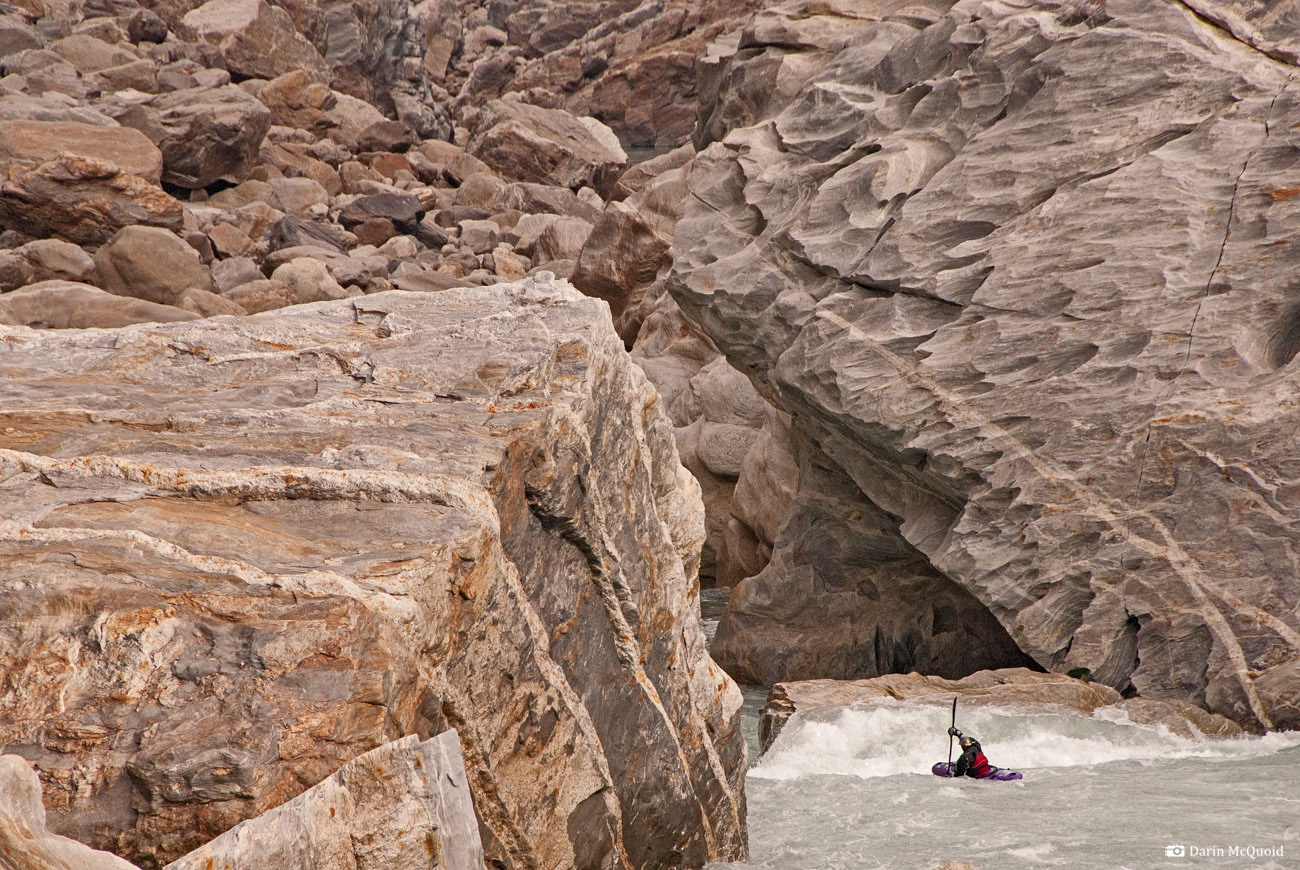 The rapid goes better than it looks for all of us, and the river opens up a bit into "fun class III" for the Indus. Ben Stookesbery.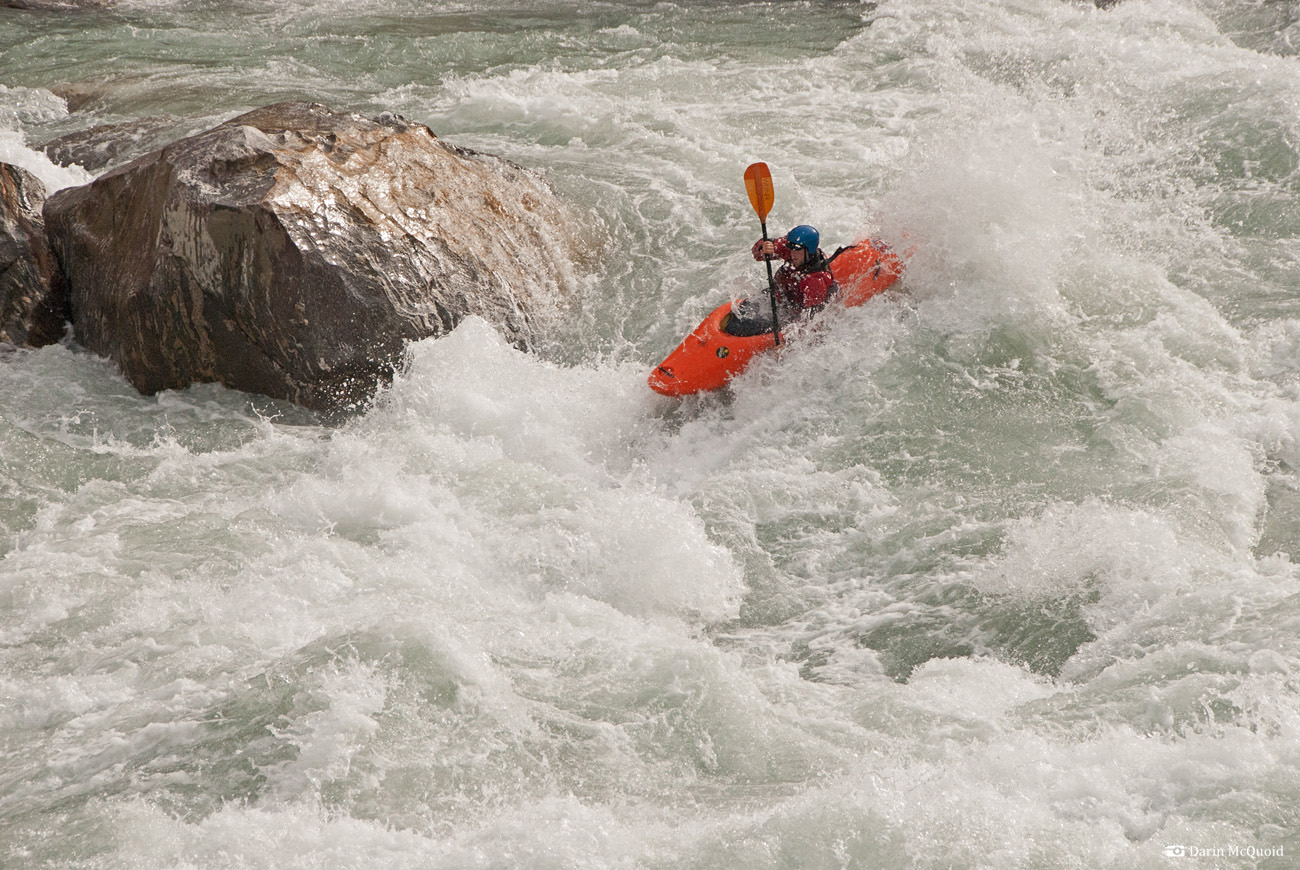 Boisterous cascades continue in pleasant open settings. We enjoy all the rapids and get a feeling that ground has been covered, and in the early afternoon we pull into an eddy within easy walking distance of our nights accommodations.
We welcome a delicious meal with more variety than we had seen in a while.
Ben Stookesberry, Roland Stevenson and Mustaffa enjoy some traditional Pakistani fare.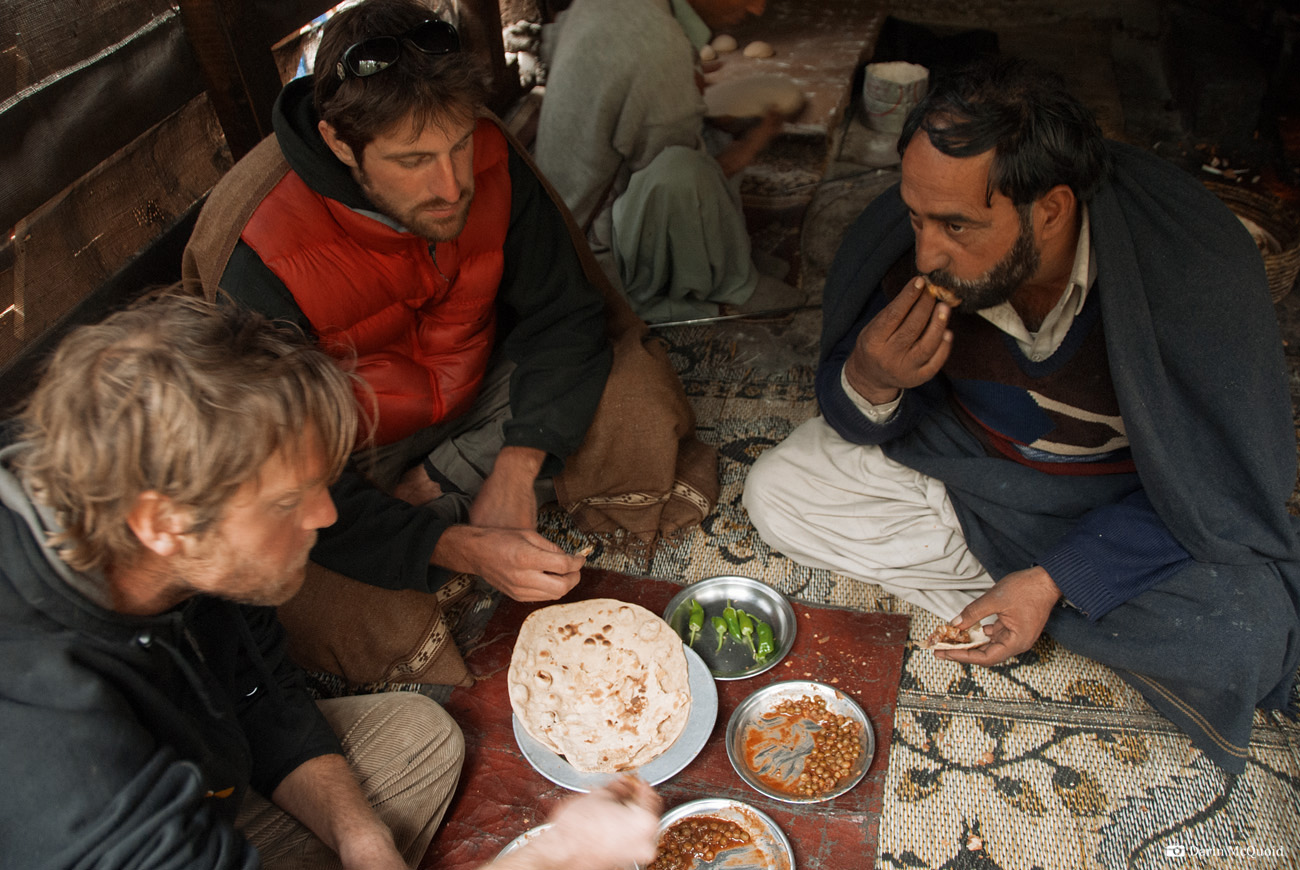 Of course no meal in Pakistan is complete without savoring some chai.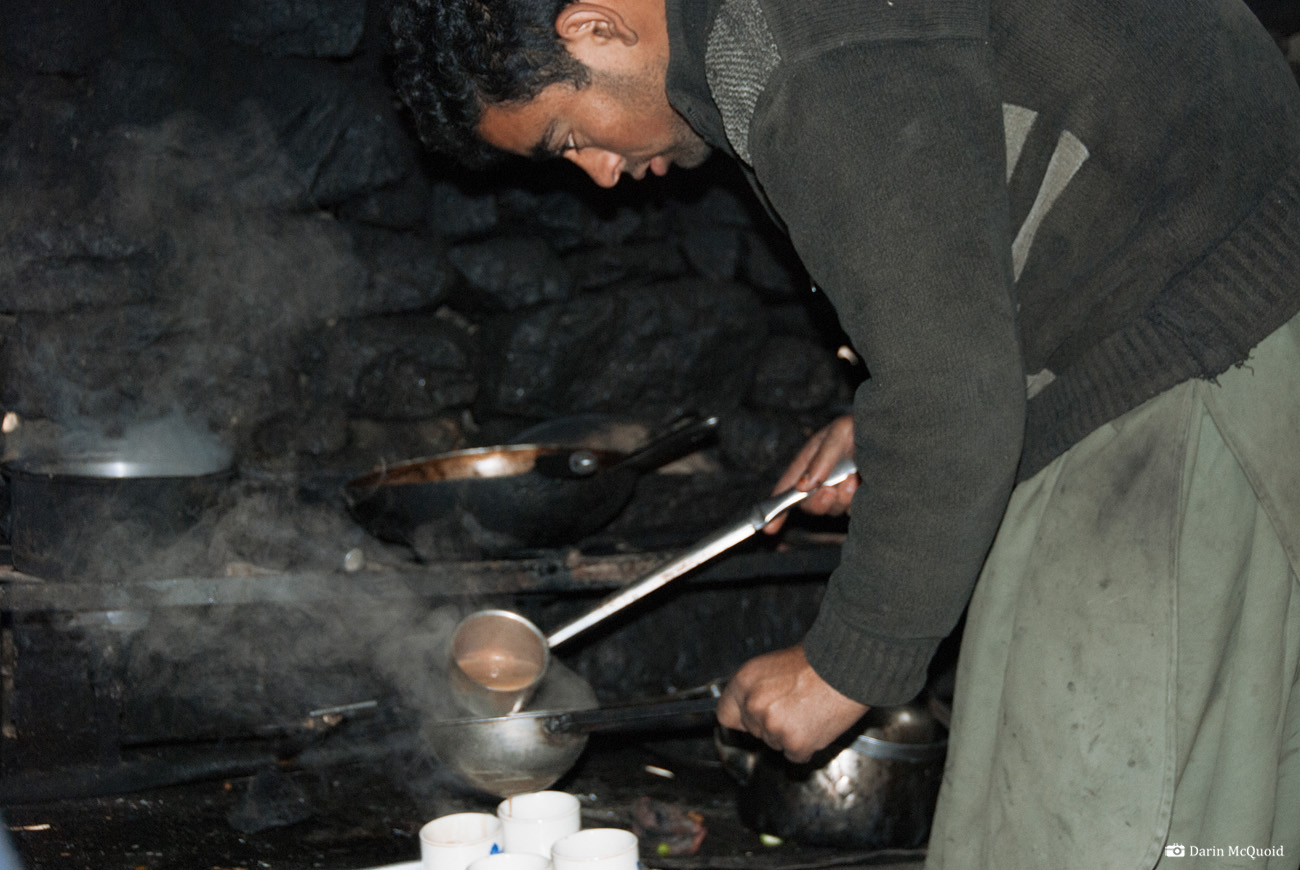 Repast history and appetites satiated, we made the most of the afternoons light to capture small town life on the Skardu Highway.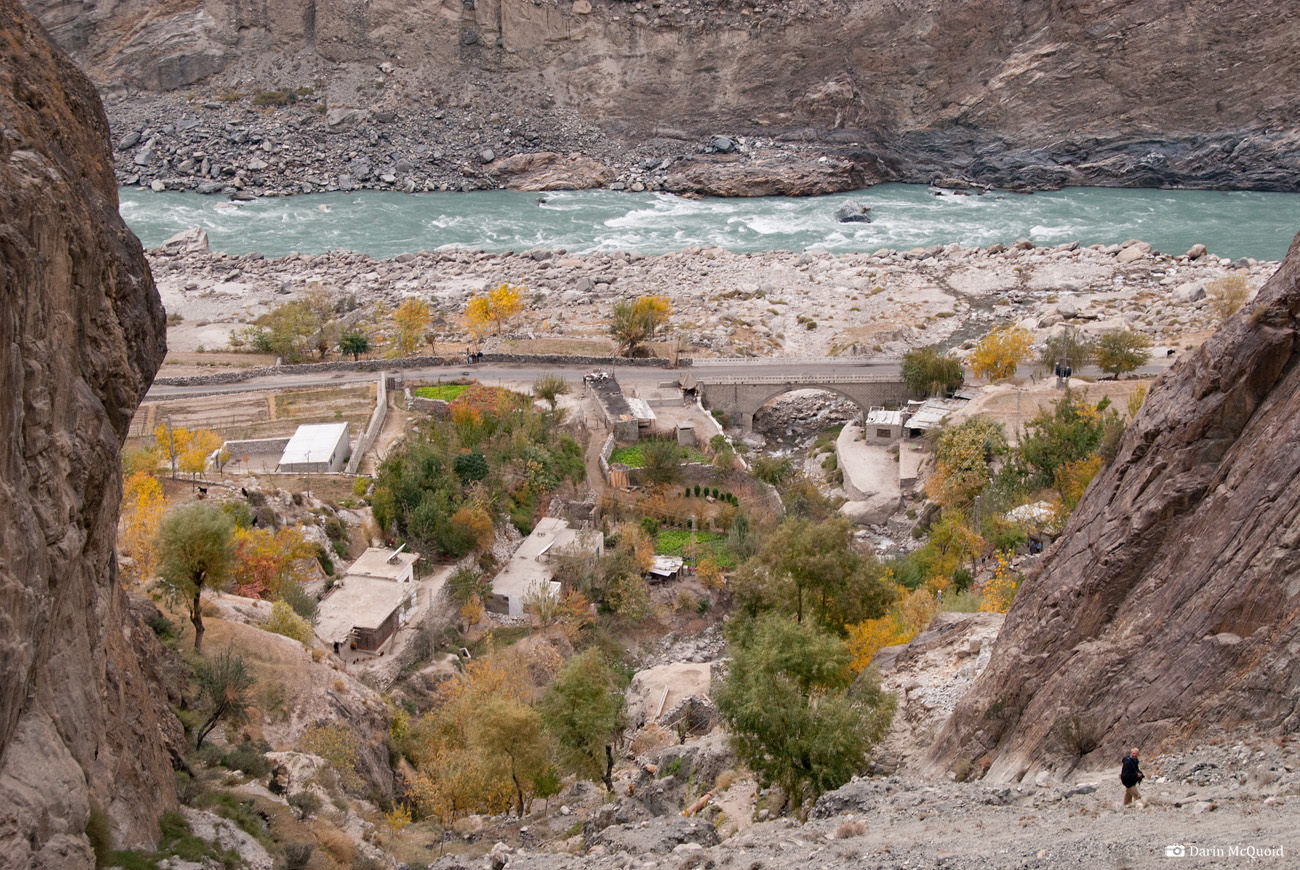 Phil Boyer meeting some locals.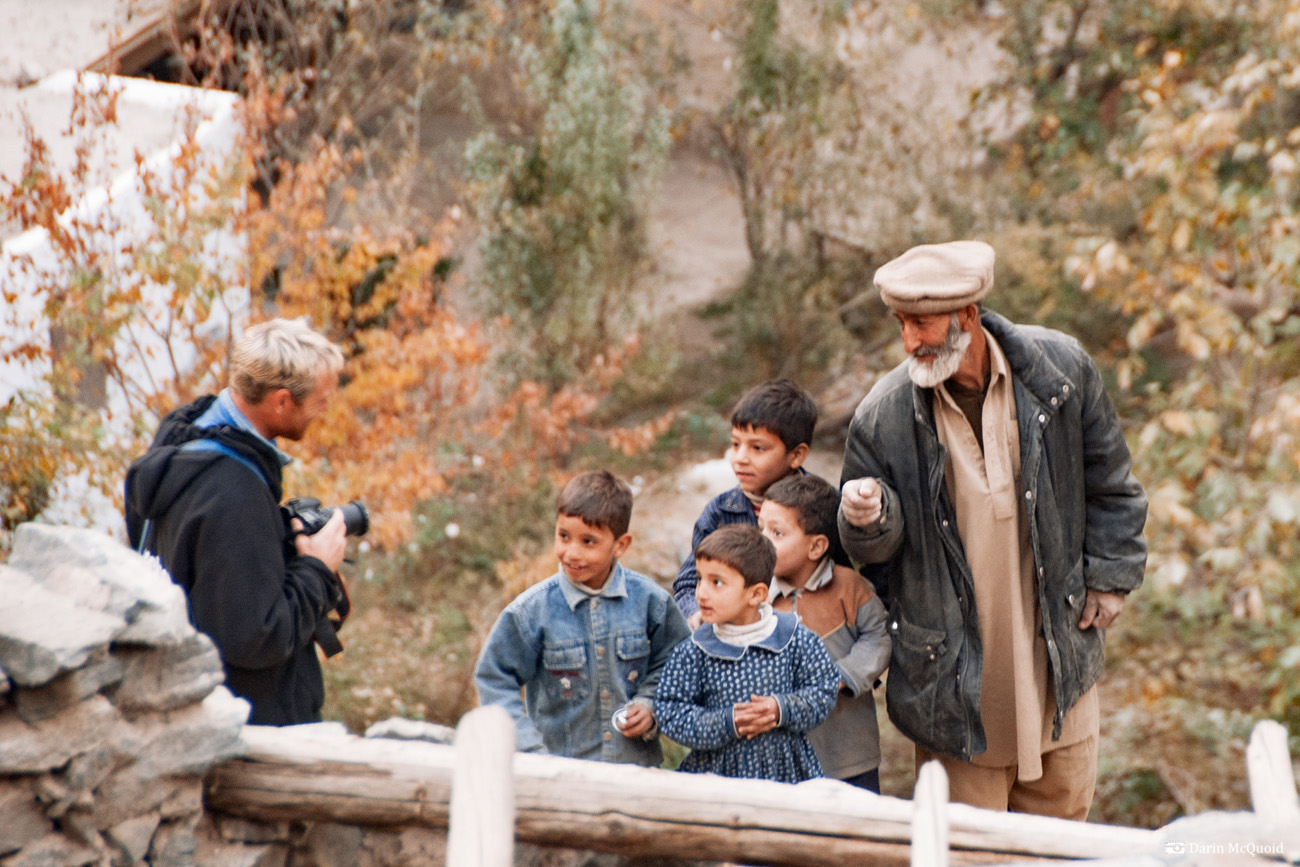 Home base for a few days.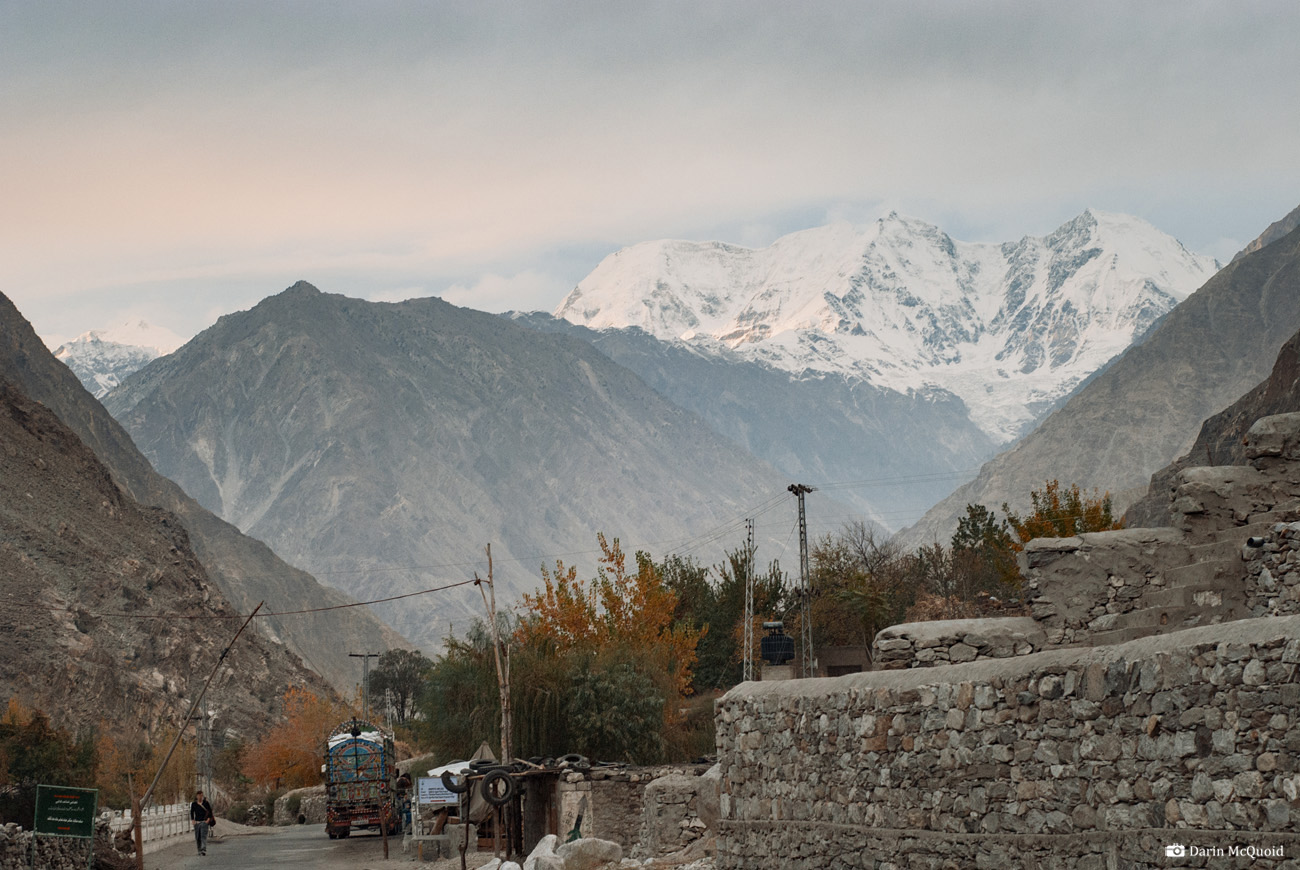 Haramosh Peak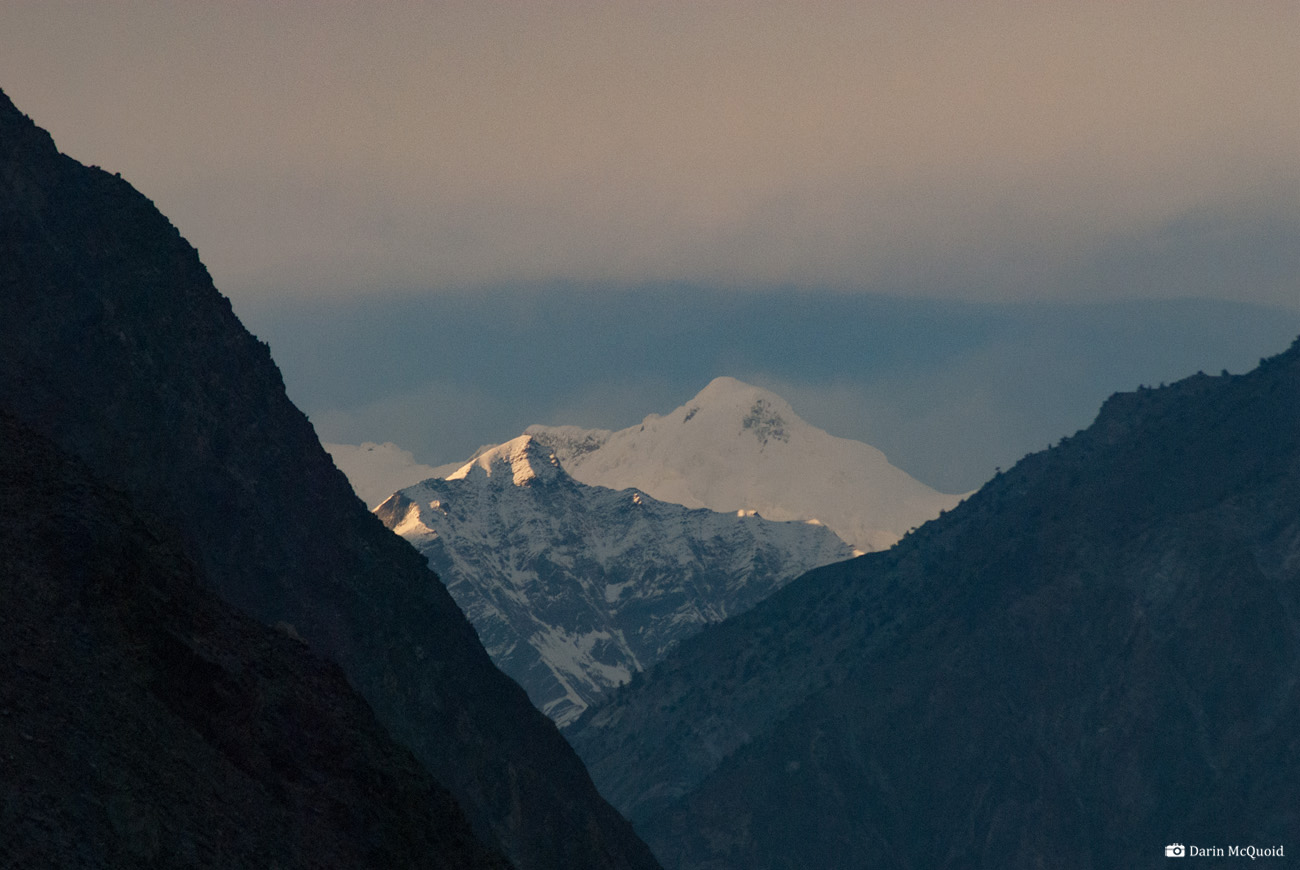 Although much of the area has cell phone coverage, our current location does not, and our driver's son is in the hospital, so we drove a few kilometers to Haramosh, which has a land line and a few small stores.
While browsing the selection we are treated to more Chai by Mr Zarir, principle of a local school.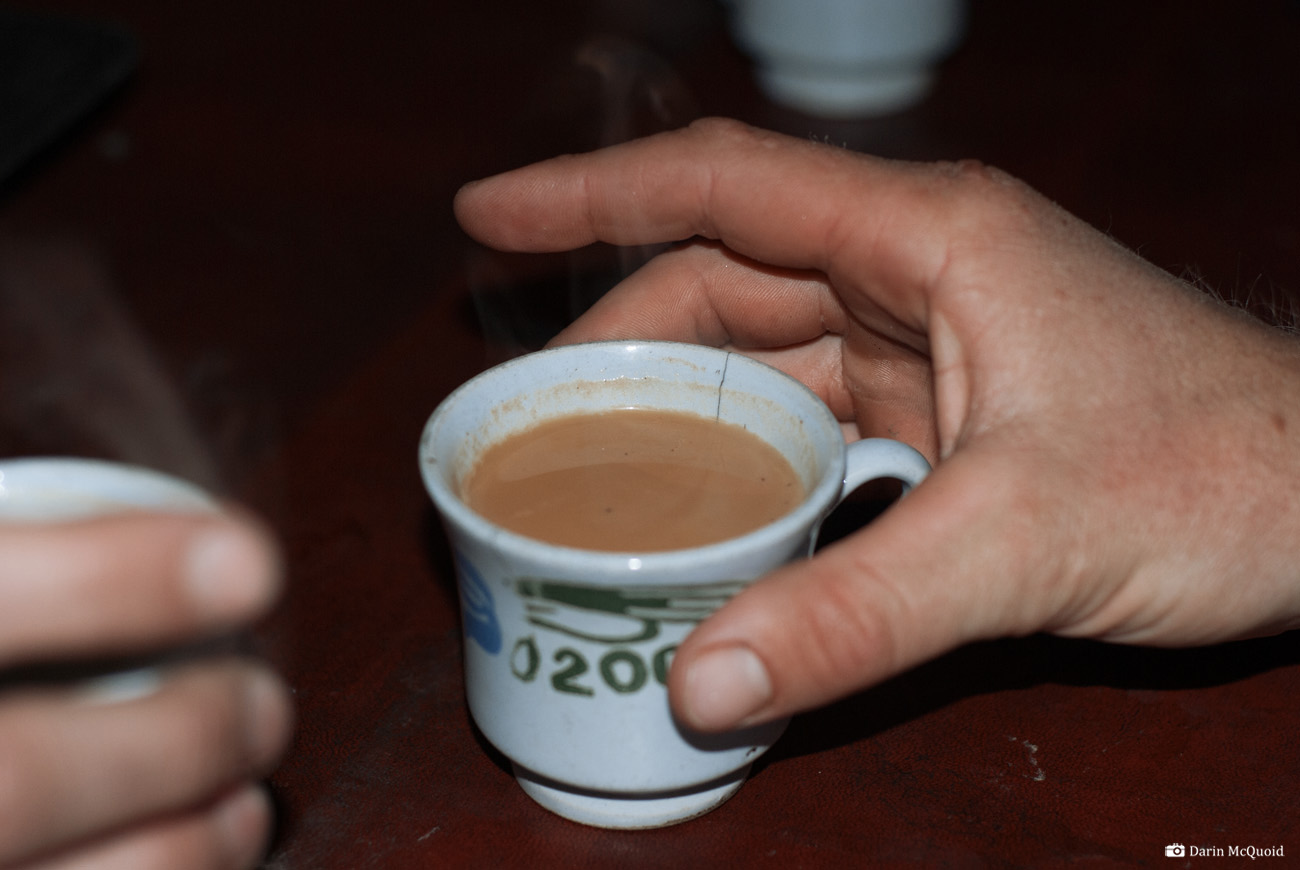 Our gracious host.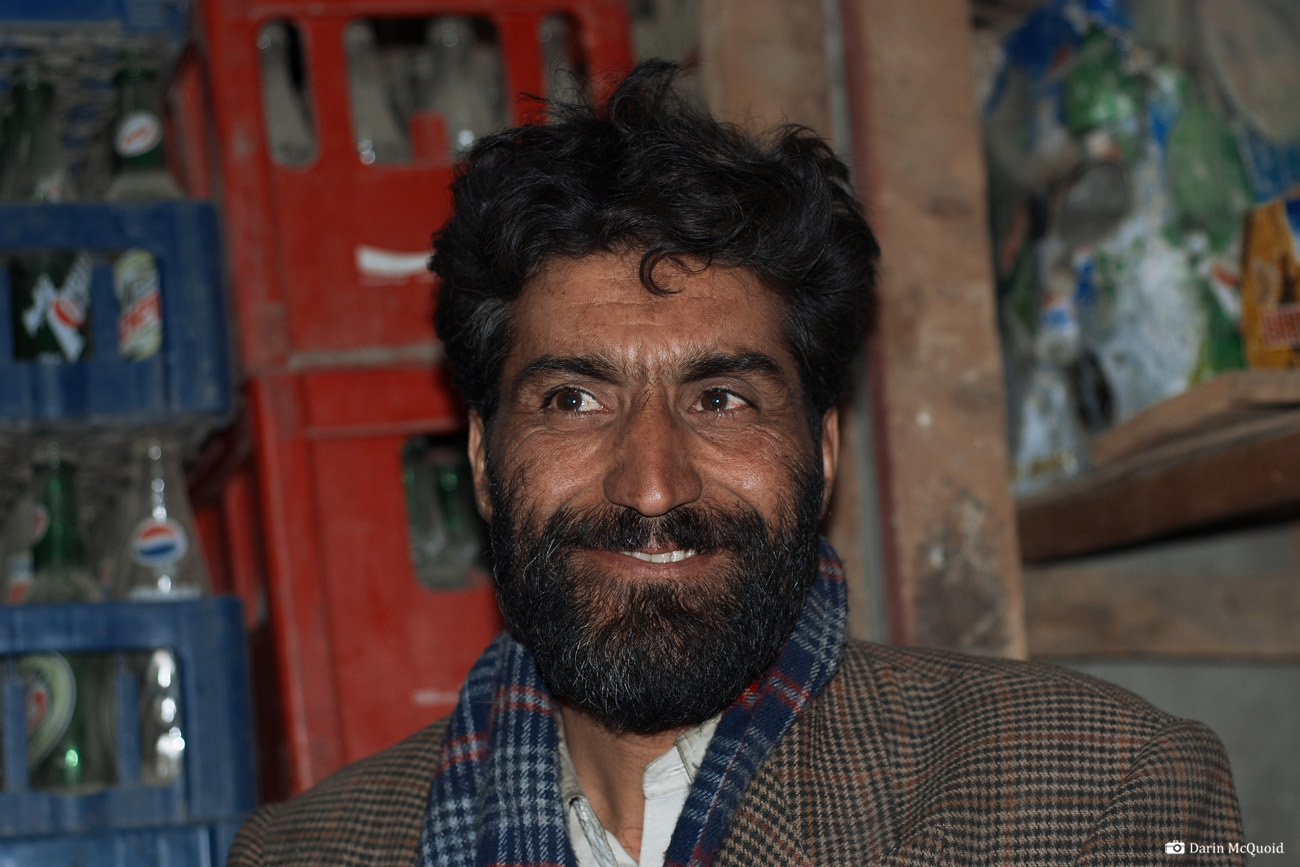 Mr Zarir says that although they teach English (Urdu and Arabic too) at the school, pronunciation is the hardest part, and he would be pleased to have us visit the school, read a book or two and talk with the students. We estimated that in another day on the river and we will be near the school. We happily accept his offer before heading off to our motel, looking forward to talking at the school..