Silver Creek has an interesting character. The rapids look long and intimidating from above, but nearly all of them are good read and run once committed to.
A dreaded from the boat shot does this long rapid no justice.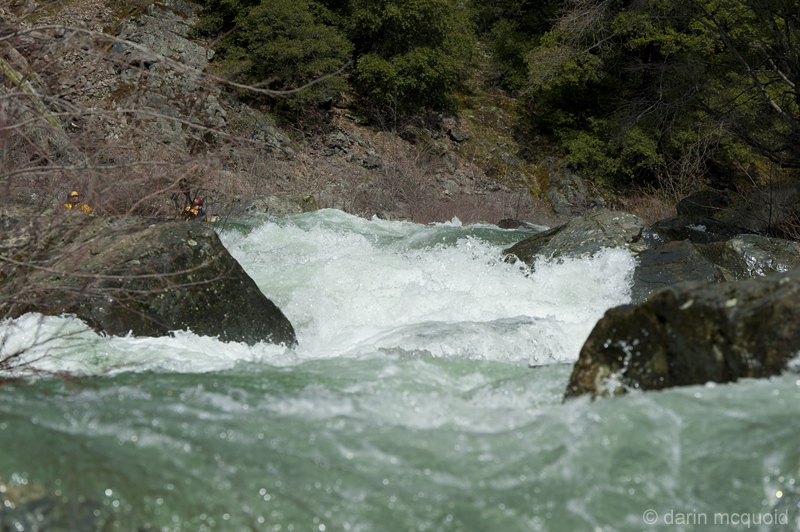 We cruised through countless fun rapids before the river flowed into a beautiful gorge, make a sharp left turn and tumbled into what at some flows could be the only mandatory portage of the run. It would be a fantastic rapid, except the left wall is severely undercut and there is a nice big stomping hole dubbed the "Fondue Pot"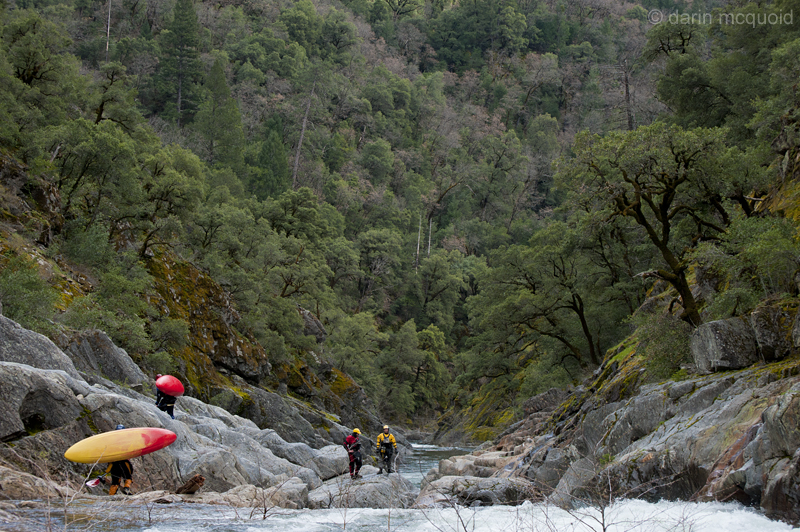 Beautiful scenery through and through the canyon.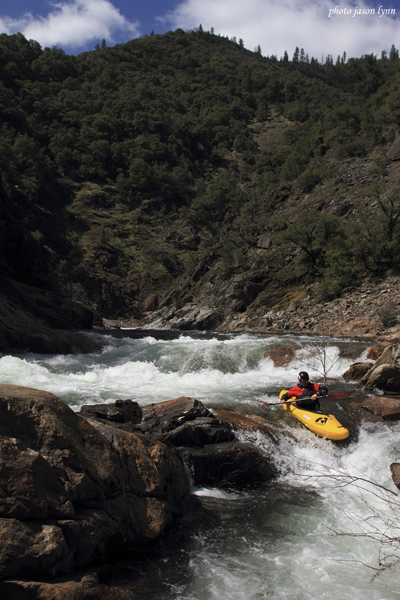 At our flow Stephen Wright found a good sneak down the left line. I don't think this would go at all flows, but it did at ours. The author runs the said sneak.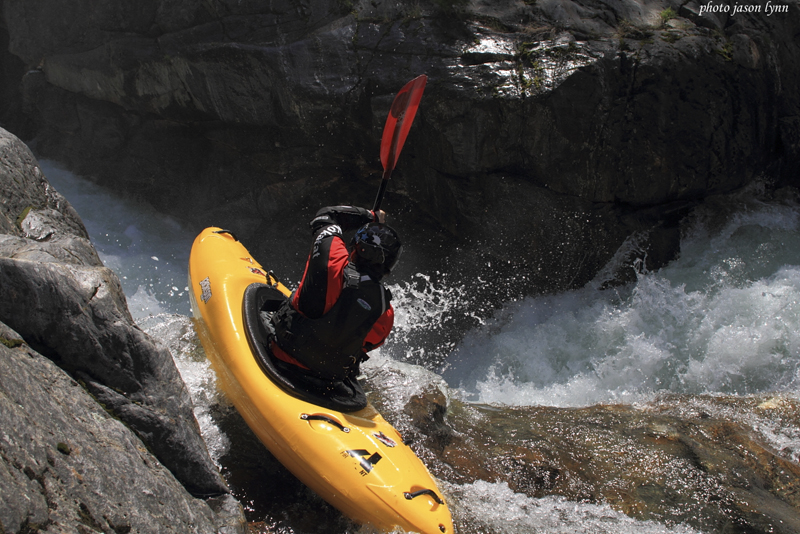 On our second day we lunched at the potential portage. It seems to be a nice halfway point through Silver Creek. Downstream the pace picks up with a lot of fun rapids that once again look intimidating, but are just splashy III-IV for the most part, with the occasional larger drop thrown in.

Diane Gaydos enjoys some fun kayaking on Silver Creek.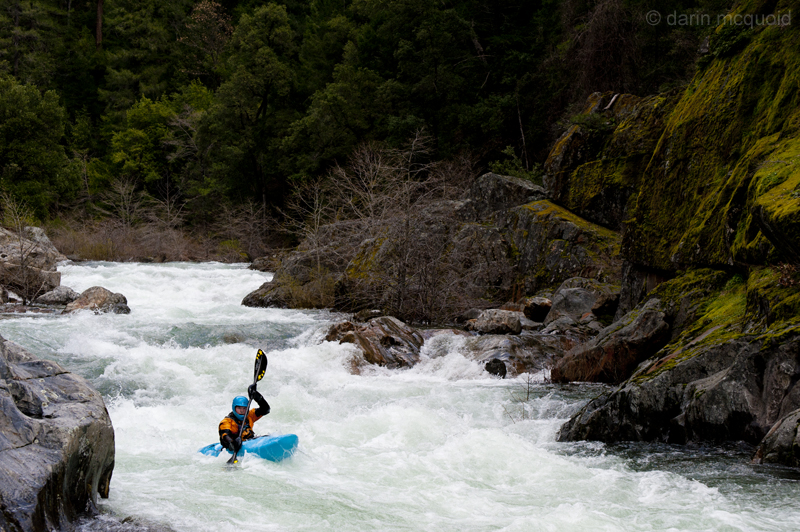 One of the more demanding sections of river is the lead in to the Lobster Pot and the pot itself. The lead in has some nice holes to dodge and quickly pushes into the rapid if you aren't on your toes. The Lobster Pot is a beautiful boiling mess, not as bad as it looks but it managed to flip about 50% of the adventurers. There is also a sneak down the far left for those not looking to get in hot water.

Taylor Cavin hops on in.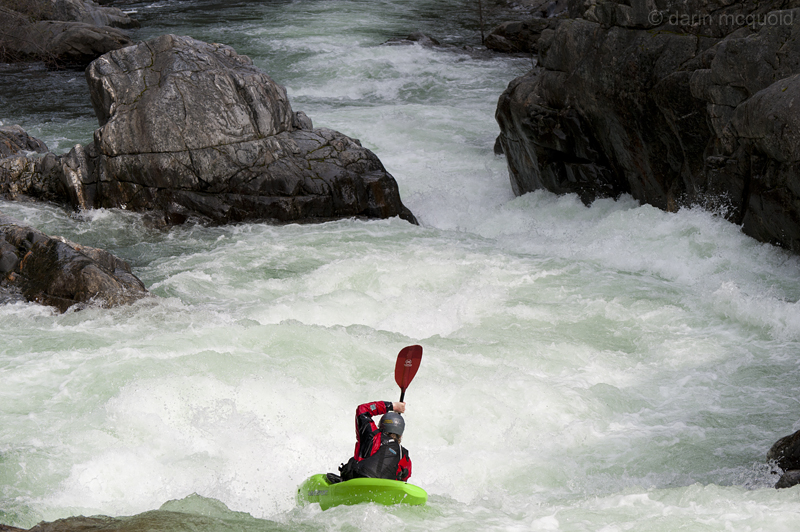 The key is avoiding the right wall after the first big boil. Chris Tulley finishes off the Lobster Pot.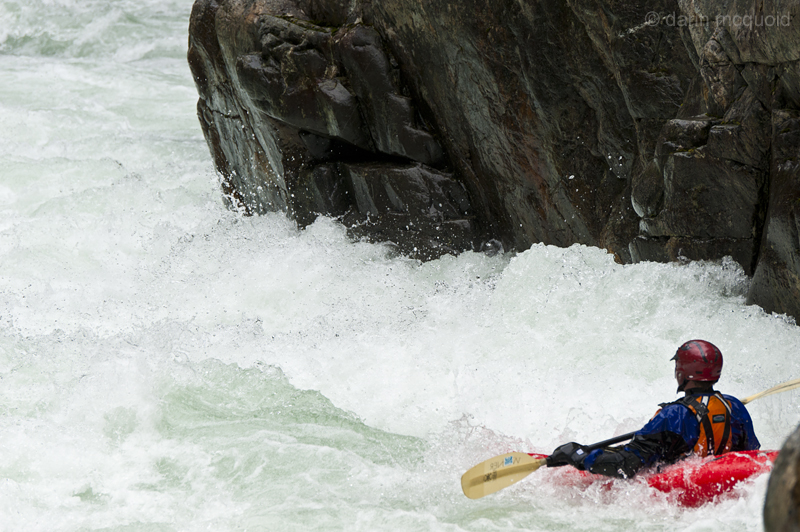 Once again the fun IV-V character resumes with lots of splashy rapids, cascading tributaries and fun boofs. Middy Tilghman is about to get one.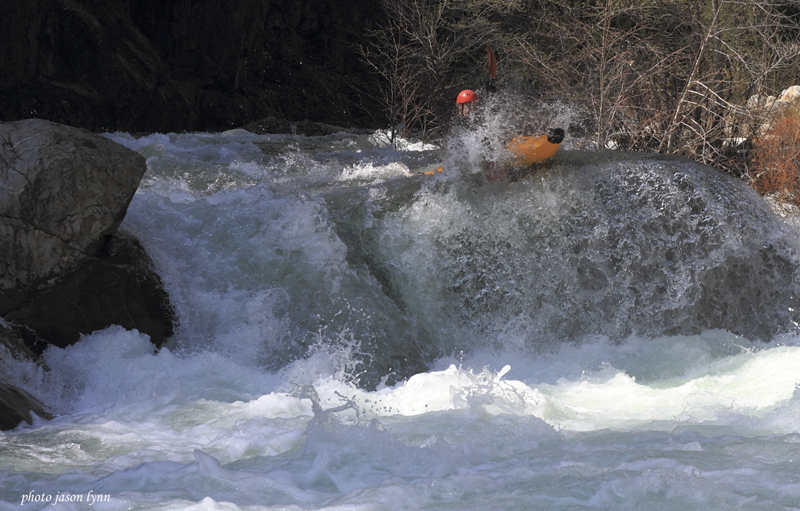 On and on the fantastic whitewater continues, big enough to be entertaining but not scary. Tera Muir enjoying a nice section.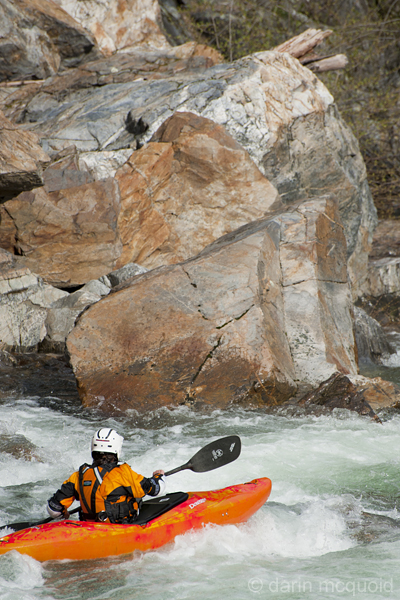 Eventually Silver Creek meets the South Fork American, for a final big water section down to take-out. I thought that this section was one of the highlights, there are massive wave trains and the occasional hole to dodge. Plus a quick optional portage around F111. Floating down to the finishing our whole grew expressed surprise at how good Silver Creek was. All thought it was one of, if not the best IV-V run in California. It's a long day with more than enough rapids, and with a few judicious portages none too terrifying. It certainly makes my list of classics. While most of the rapids are not as large as the ones on 49 to Bridgeport of the South Fork Yuba, it makes 49 to B look almost like flat water due to the intense quantity of whitewater.
It's a true shame this run rarely has water, as I have no doubt it would be one of the best resources in the state if it saw a whitewater release.
Daniel's video of the run.
Shuttle logistics:
Take-out from Sacramento:
Highway 50 East, Exit
at Sly Creek/Pollock Pines. Turn left at bottom of offramp and make another left at the next stopsign. Just past the Safeway, turn right on Forebay road and following it 8 miles down to the river. On that road, you will go by a small lake and a cement road drops down to your left, stay right.

Park downstream of the bridge.
Put-in: To reach put in, go back to highway 50 and head east. Follow it until it crosses the South Fork American River and make a left on Icehouse Road. Stay on Icehouse to the top of hill and make a left on Peavine Ridge Road. Stay left on Round Tent Canyon Road (unsigned but paved) and continue as it turns into Jaybird Powerhouse road and follow to Camino Reservoir.
Stephen Wright stands on top of a proud load of eleven kayaks.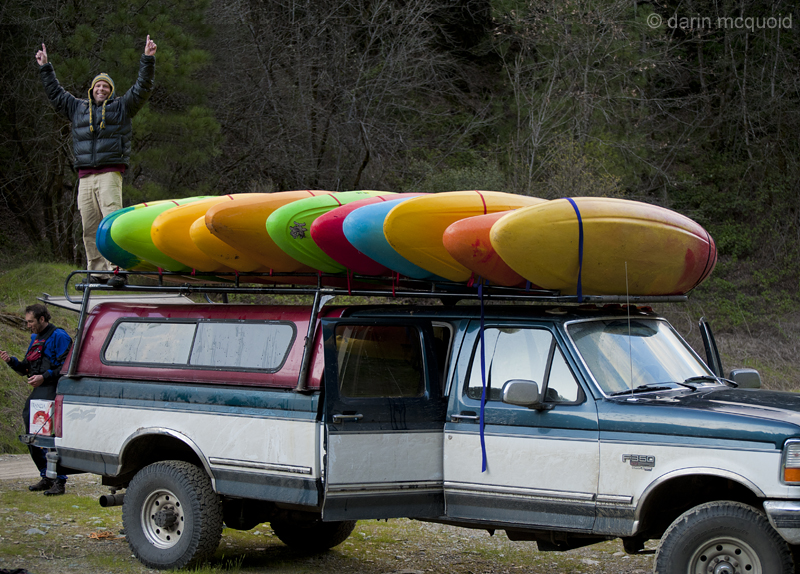 There used to be a gauge...just look how often it flows!