After a significant amount of driving - Norway rivals California in this regard - we are at put-in. A few local sheep welcome us.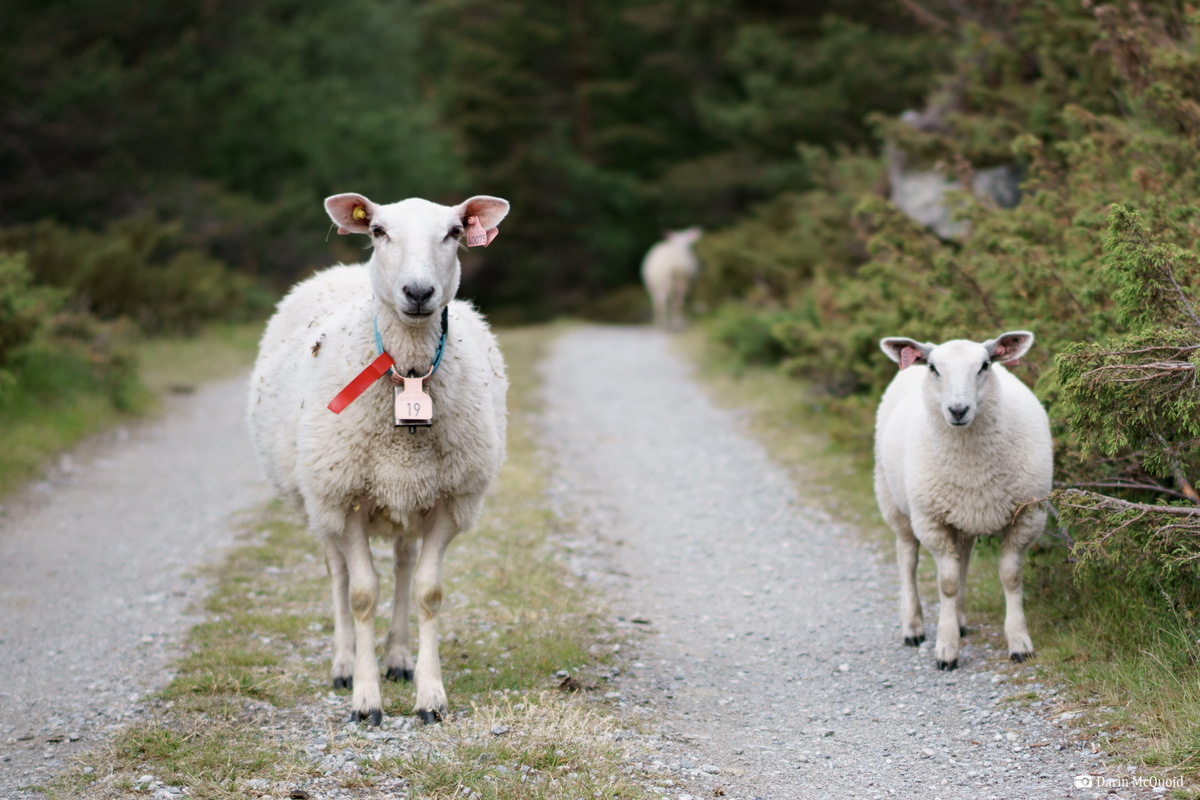 Elliott - always posing for the shot.
Across the street from Mr Elliott, is a cabin. In the states this would be surrounded by "No Trespassing" signs. In Norway, there is a law that if you own a cabin, it must remain stocked with food and wood for lost travelers. How cool is that?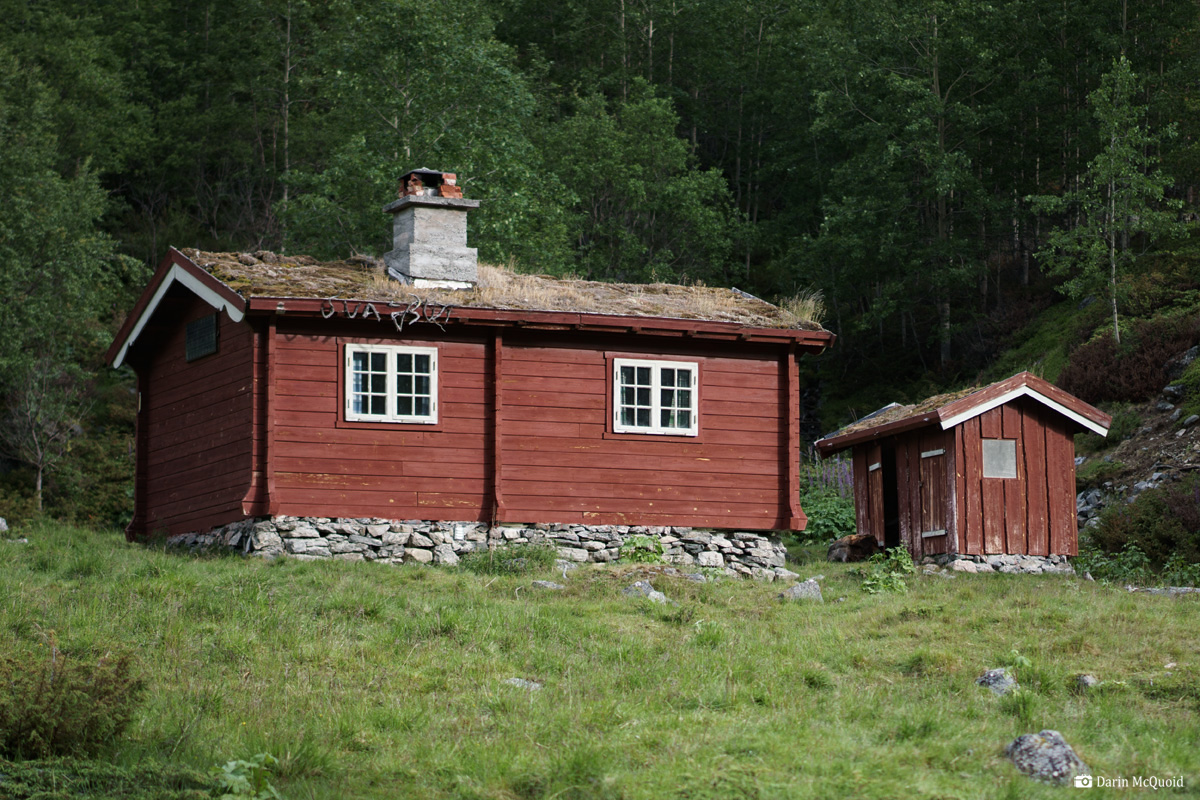 We camp at the put-in for the Skojli. Last night I accidentally abandoned my pants and down jacket at the cabin. Cold and a bit sore from our non-stop paddling, I'll drive shuttle.


Shuttle on the Skjoli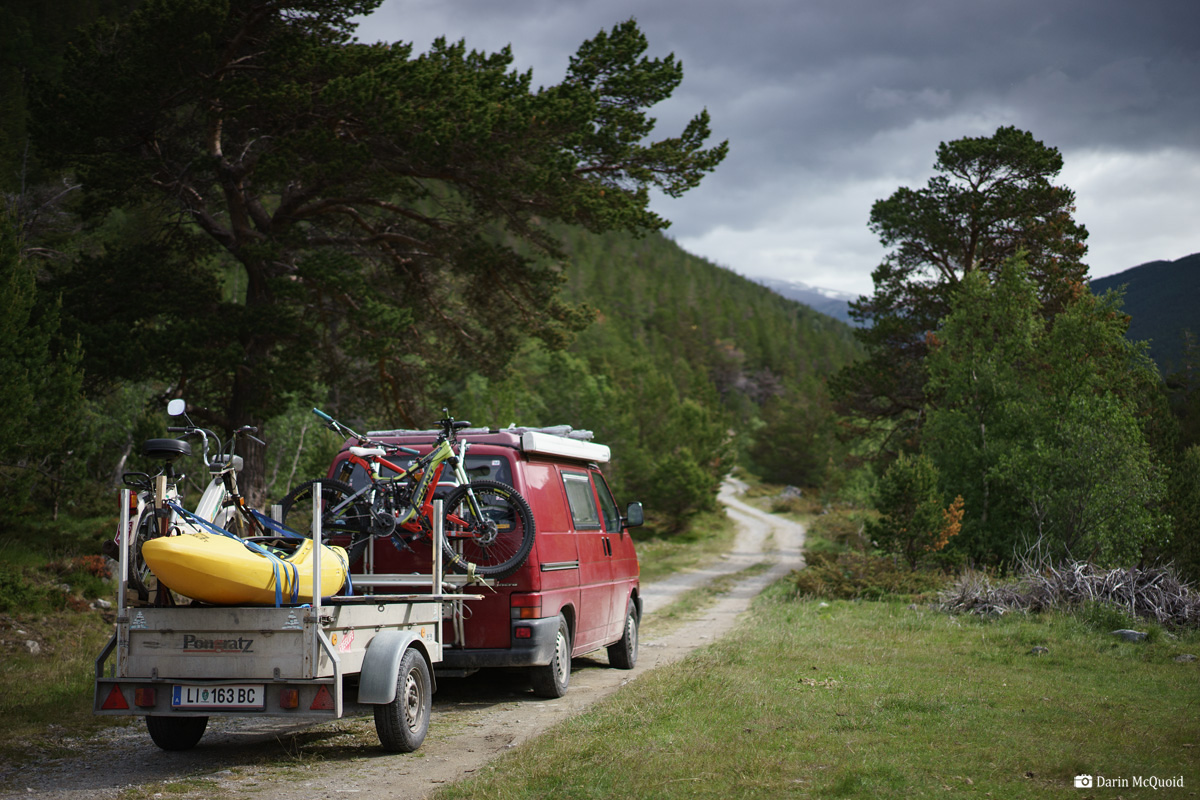 As a photographer there is no way to resist capturing images of everyone else kayaking. Rok Sribar followed by Reiner Glanz and Manu Koehler.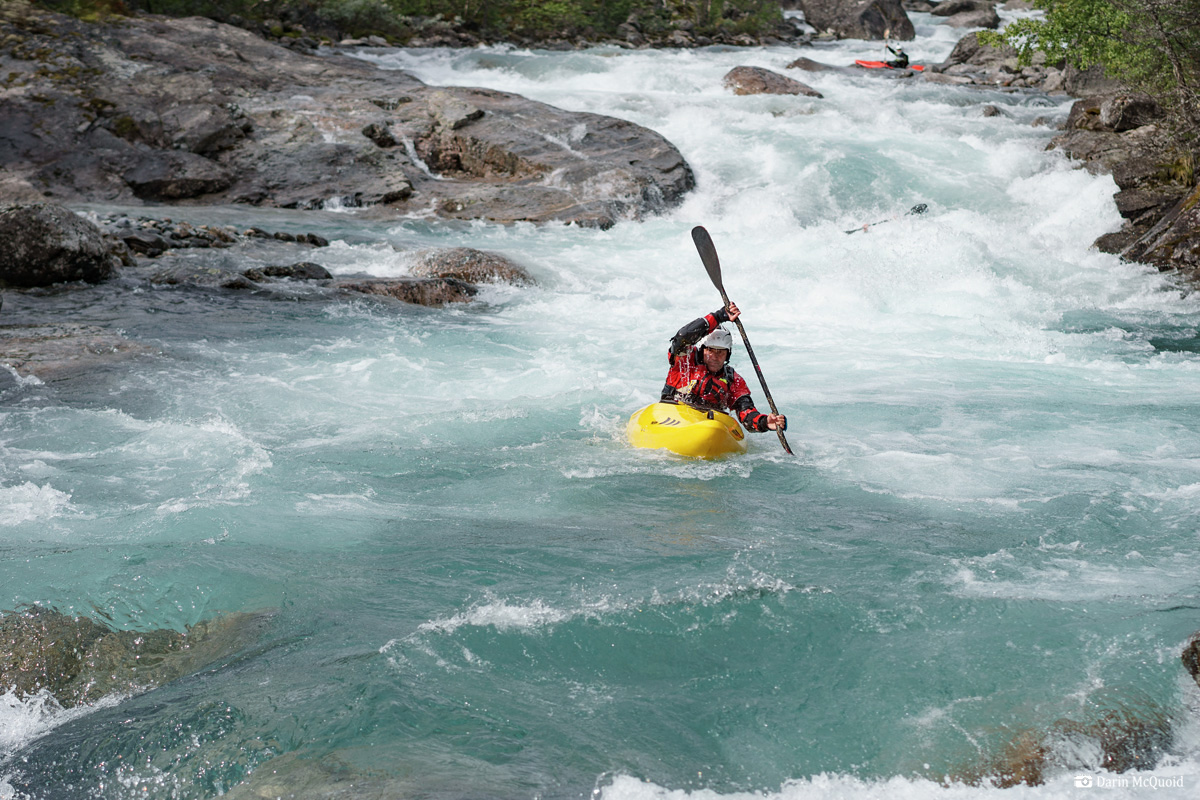 For whatever reason the light today is fantastic - Manu Koehoer.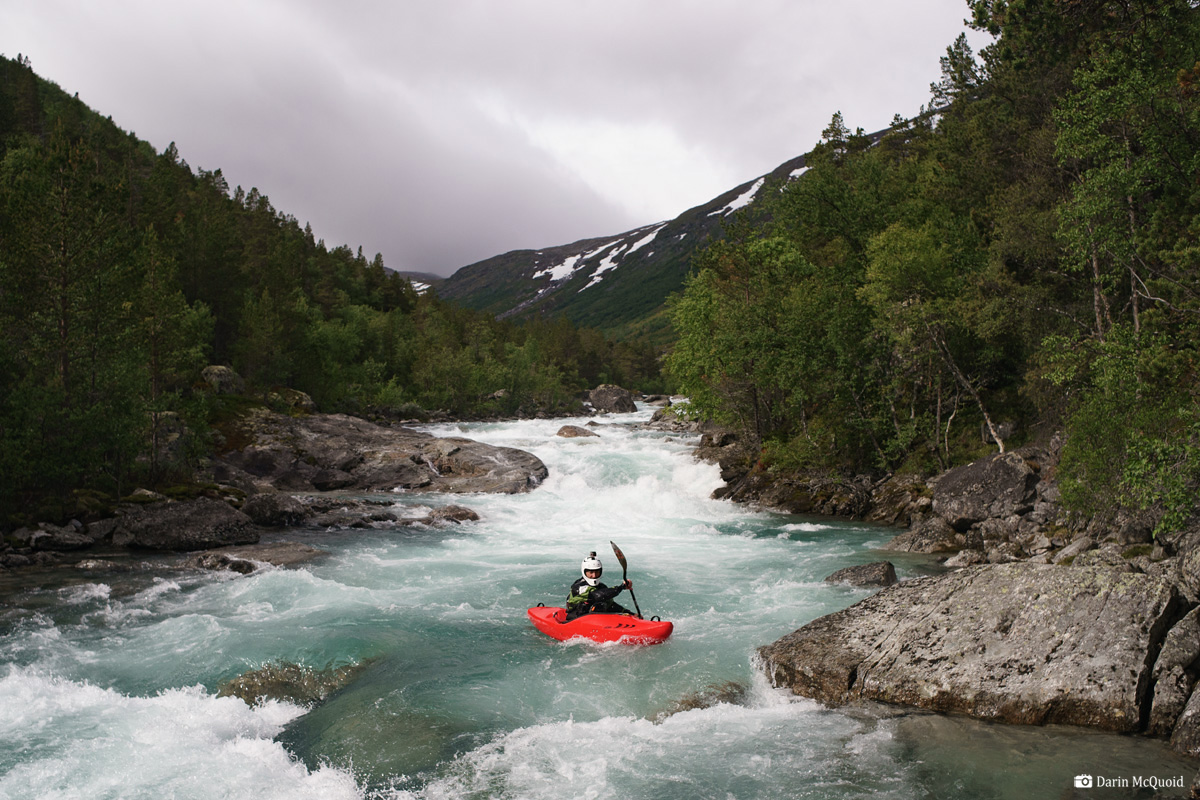 Turning around and looking downstream at a brief break in the rain; Reiner Glanz.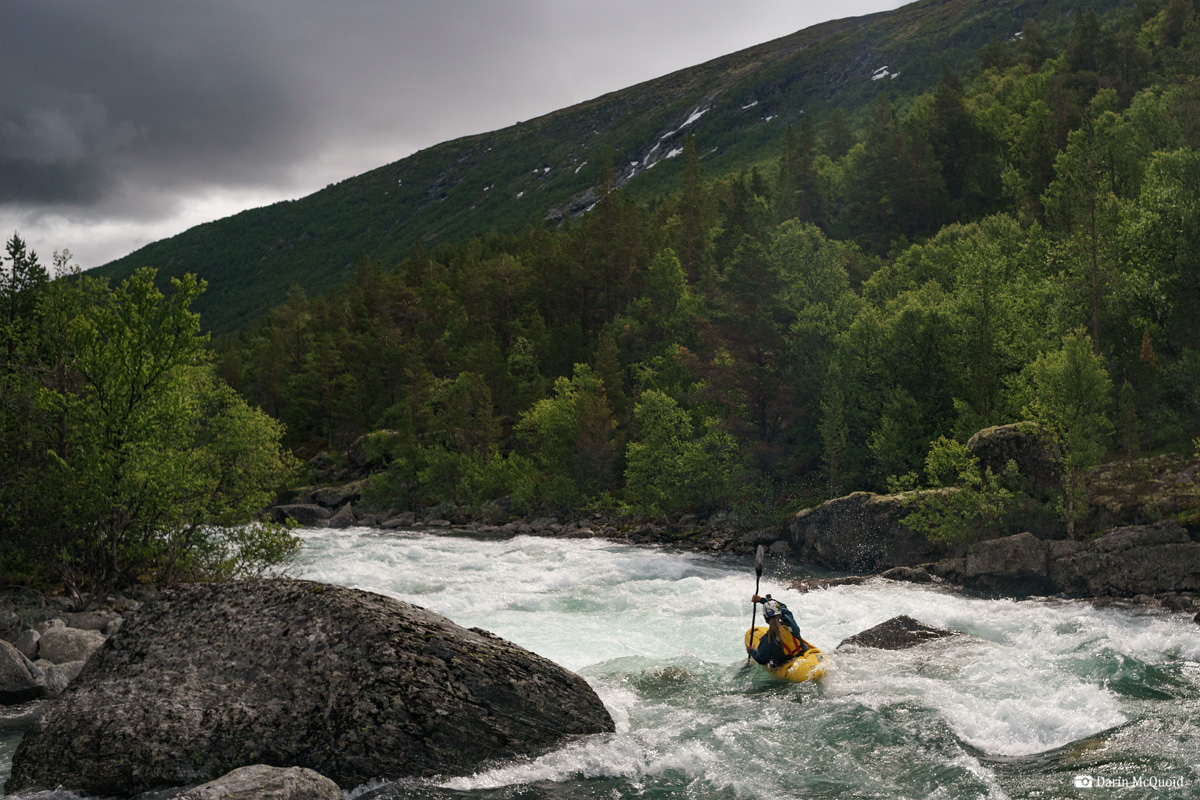 Non-stop action the Sjkoli, Manu Koeher, Rok Sribar and Reiner Glanz.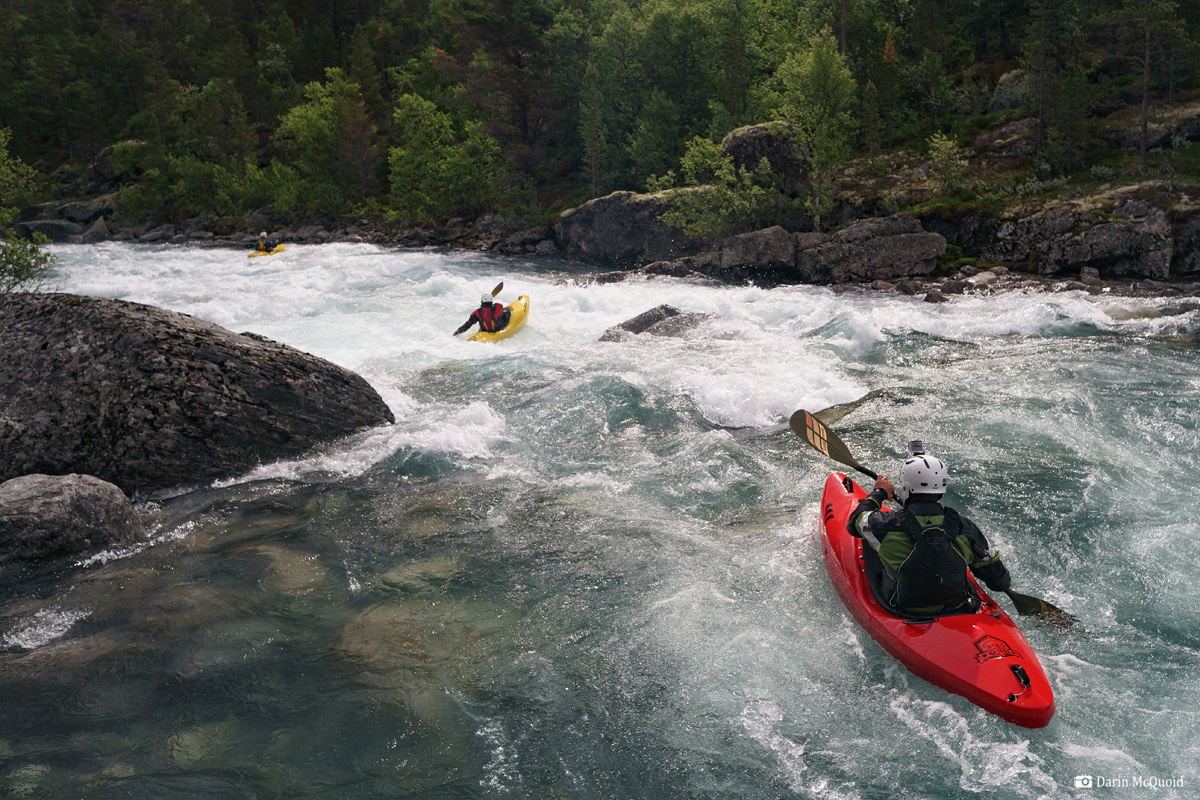 Reiner, Rok and Manu flew out of sight. I proceeded to drive downstream. On the way was this glimpse of the outskirts of Bismo, situated in one of Norway's many glacial sculpted valleys.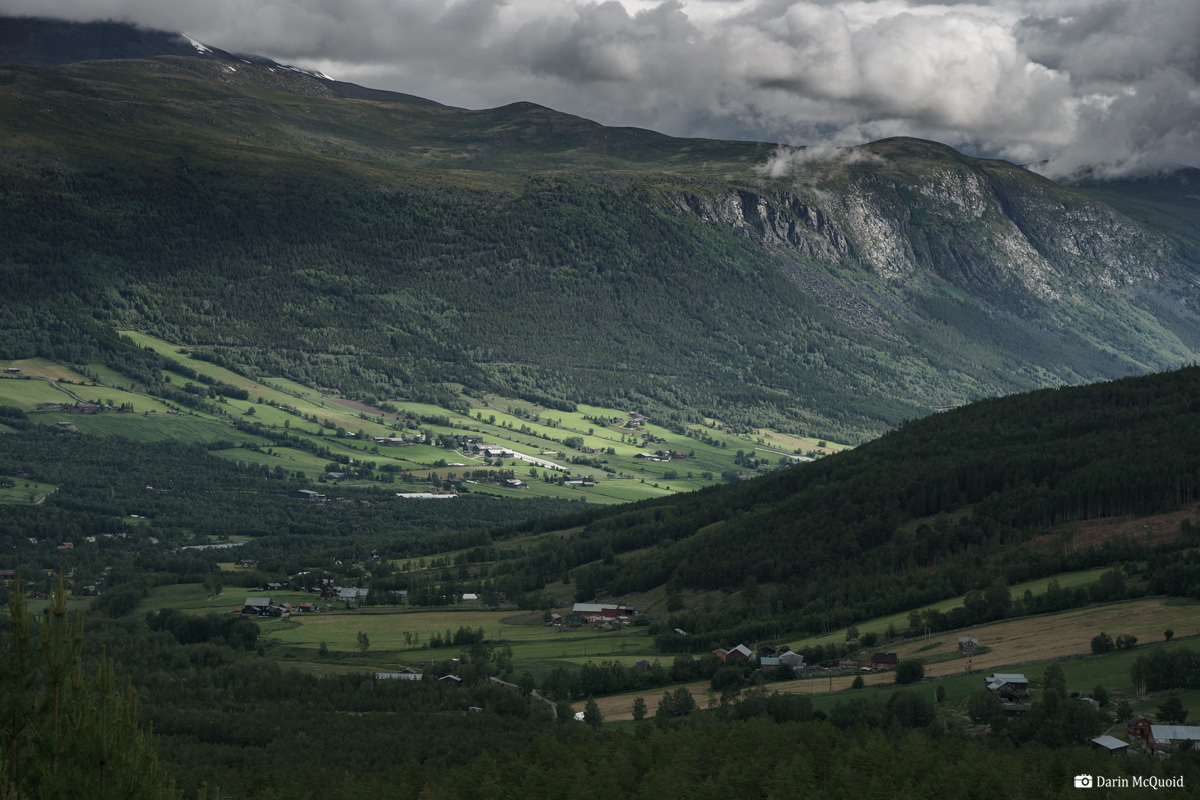 Non-stop the whole way, it's only ten minutes before the guys come around the corner in the scoured riverbed.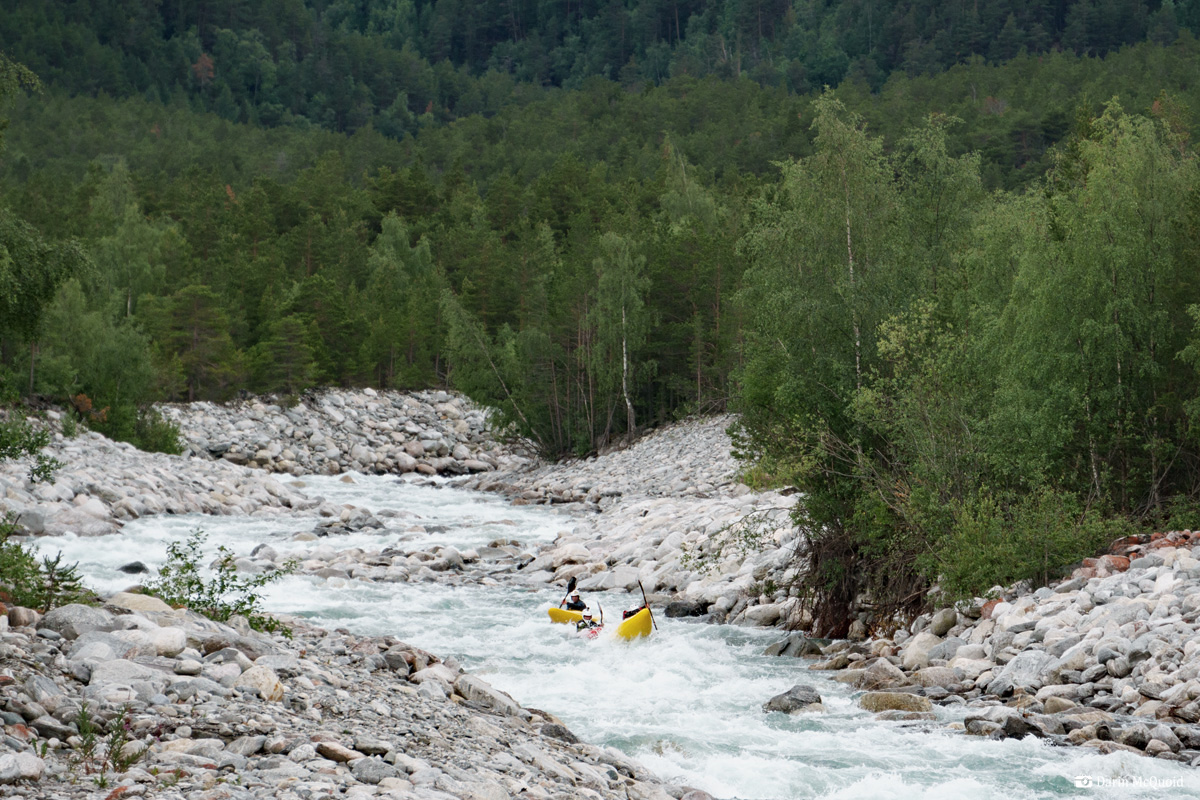 Put In and Take out Via Google Maps.