The Teigdalselvi


Finishing the
Tysselva
we drive back into Voss and have too much time to think, and think we do. If we catch a train early tomorrow morning, we can save one of the vans a lot of driving. If we leave early tomorrow morning, that means that we'll miss out on the Teigdal, a river with one of the most famous rapids in Norway. The very one we looked at this morning. It has not been raining too much today...maybe we should go look at it again?
Parked in downtown Voss. What a nice town it is.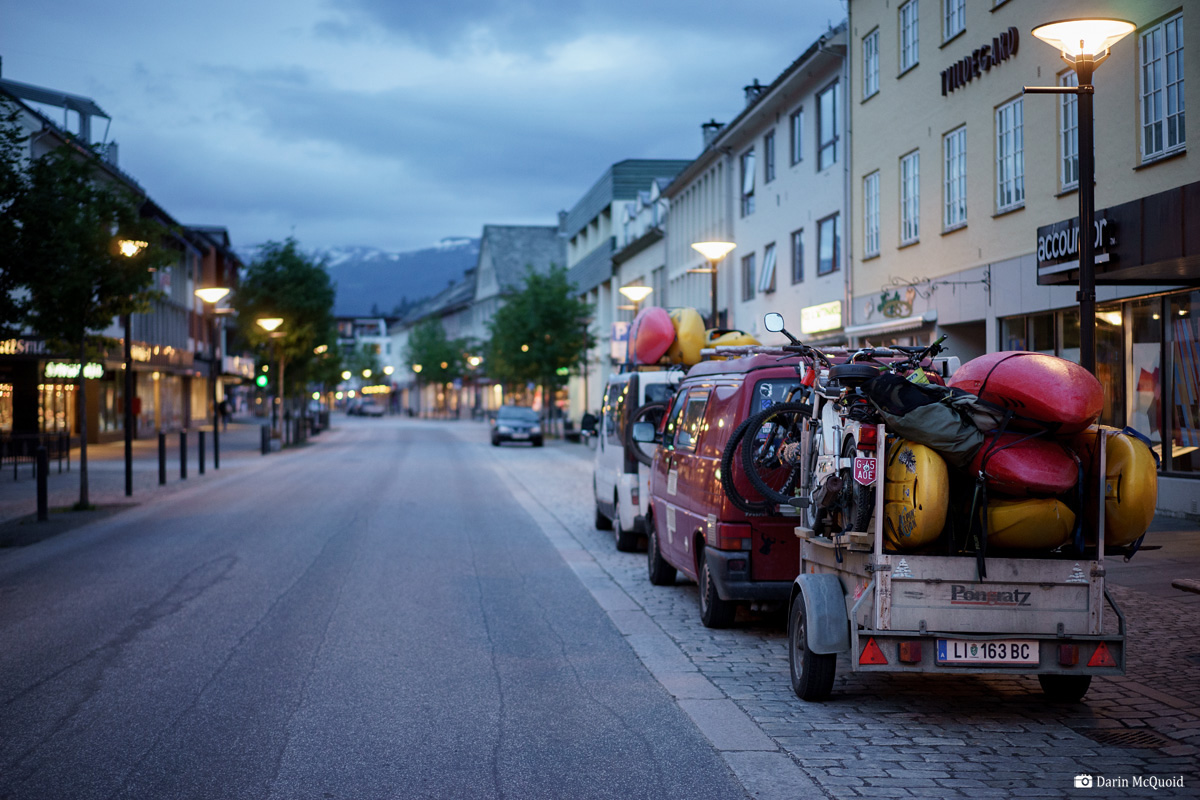 We drive out to the Teigsdalselvi and look at Double Drop again. What a shame it's called Double Drop, an overused name for too many rapids around the world. On maps it's known as Kråkefossen. It's easy to check out as a road side rapid. It's lower than it was this morning. That's great news. It's after nine at night. Good thing for the long summer days here. We debate a little, then go up and put-in above the last gorge; we don't have enough daylight for the full run. Focused on making it to Double Drop before dark the cameras stay in the kayaks as we scout two rapids in the gorge. Flows are high enough the left line looks good at the "mandatory rapid". We go left and it ends up being the most impact any of us take on the entire trip. It sure didn't look that big from above!

Arriving at Double Drop we catch up with another group. One in their team runs it and breaks a rib or two. Not so inspiring. But we're heading home tomorrow. I know that my angle for photographs is from below and go next. The lip is surprisingly hard to line up, thankfully I managed to come off the center and continue down the center off the second tier. A bit of scrambling and I'm out to shoot. I've always seen clear view shots of Double Drop, but the purple flowers in the foreground are just too nice. It's a shame that darkness is so close, as I'd prefer to stop down and give them more shape, but it's just too dark and time to shoot wide open.

Manu Koehler nails the line.