A
A view during the hike in.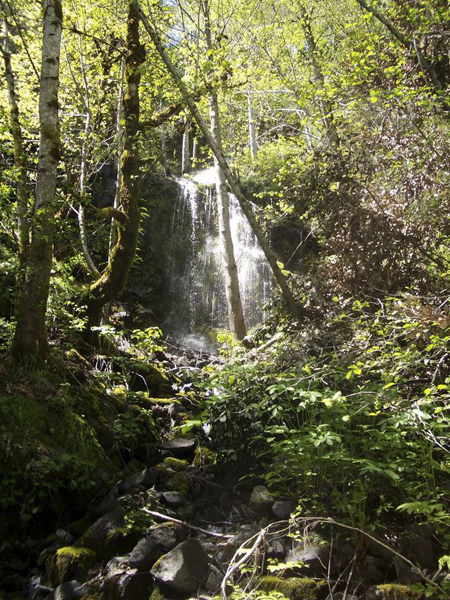 Past the initial climb, the train is relatively level and fast, although it seems to keep going and going...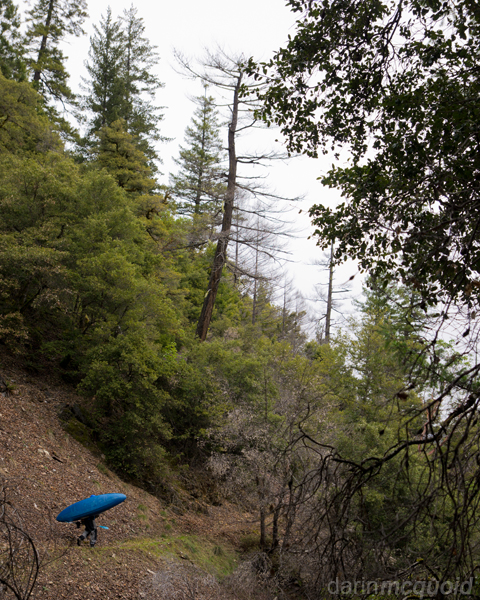 Don't attempt dropping to the river until the obvious fork in the trail. Take the right fork and head down it, dropping to the river just before the private property line. The upper section starts off with some of the best rapids of the run.

Scott Yoder runs a great rapid at low flows.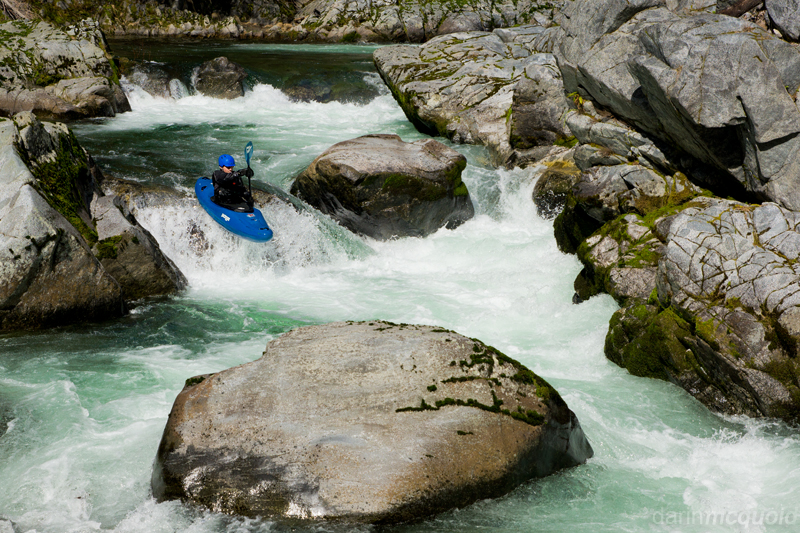 Rapids flow through beautiful gorges on Wooley Creek.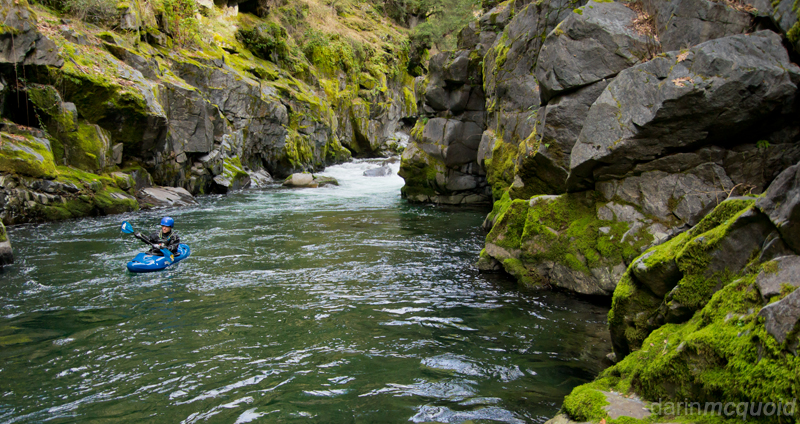 Wooley Creek is a watershed completely enclosed by a wilderness area, and the water quality reflects that. Scott Yoder soaks it in.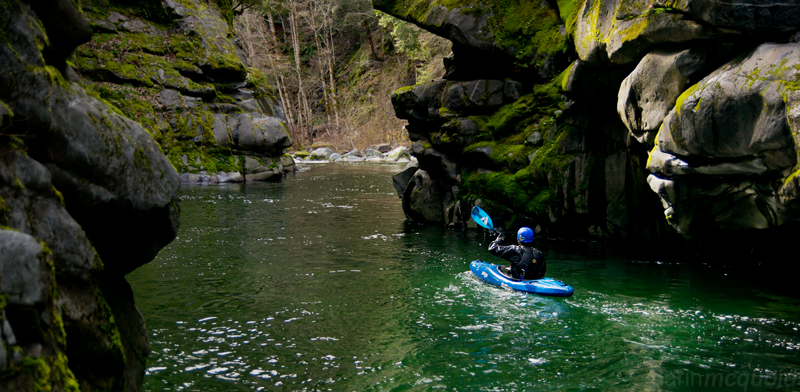 After the first gorge the river mellows out for a short section, and the trail comes near the water. If you partake of only the short hike in, this is the place to start and action is good right from the get go with minimal warm up.


Jon Vengley warms up on Wooley.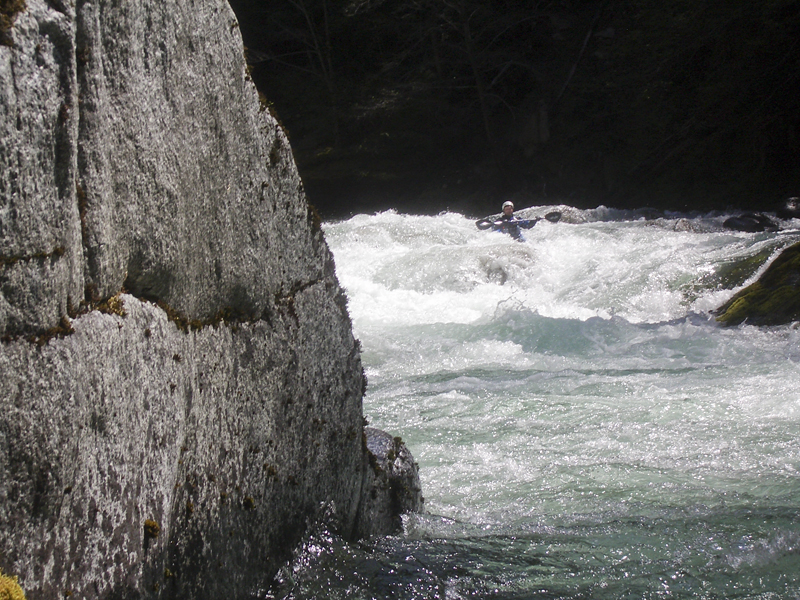 The rapids are fantastic, class IV-V
read and run drops, similar to but larger than the Salmon that it feeds into

.

.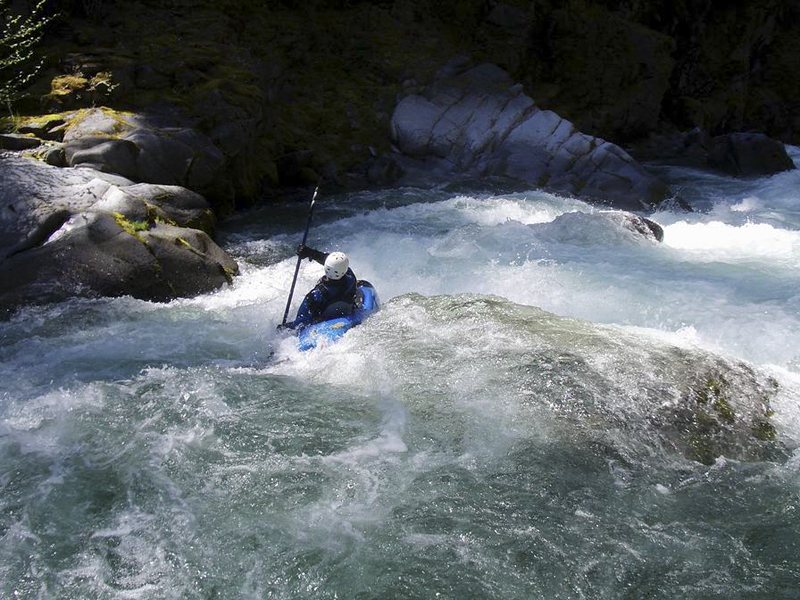 Scott
Yoder runs one of the larger rapids at lower flow levels.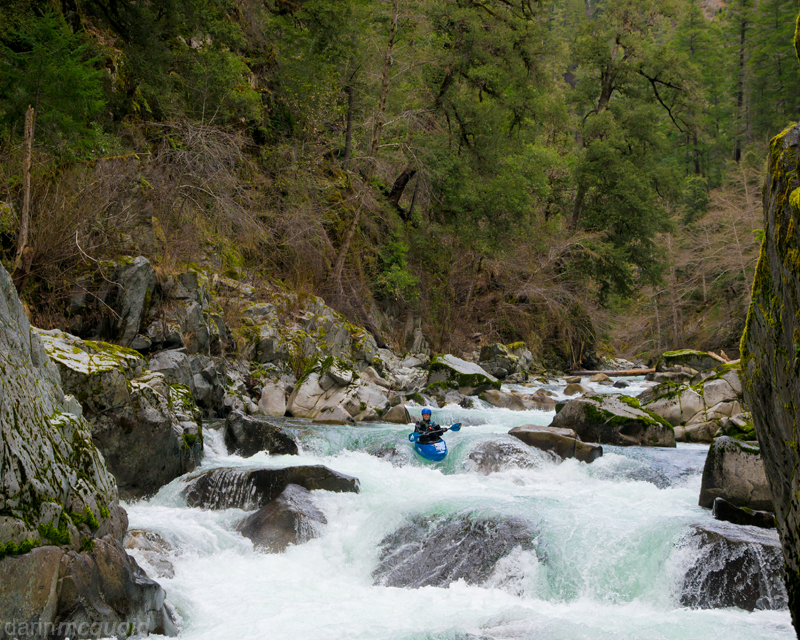 The culmination of this section is "fat lady sings" a big, fun rapid best run left of center at all flows.