Our test scene at f/4. 1/2 stop down for the Pentax 28mm f/3.5. Does that make it f/4.5? I'm not sure. 1/4000 exposure for both.

In the center, well I can't really tell. I've found that the Pentax 28mm f/3.5 has more of the "Zeiss look" than any Zeiss lens I've used. Micro-contrast.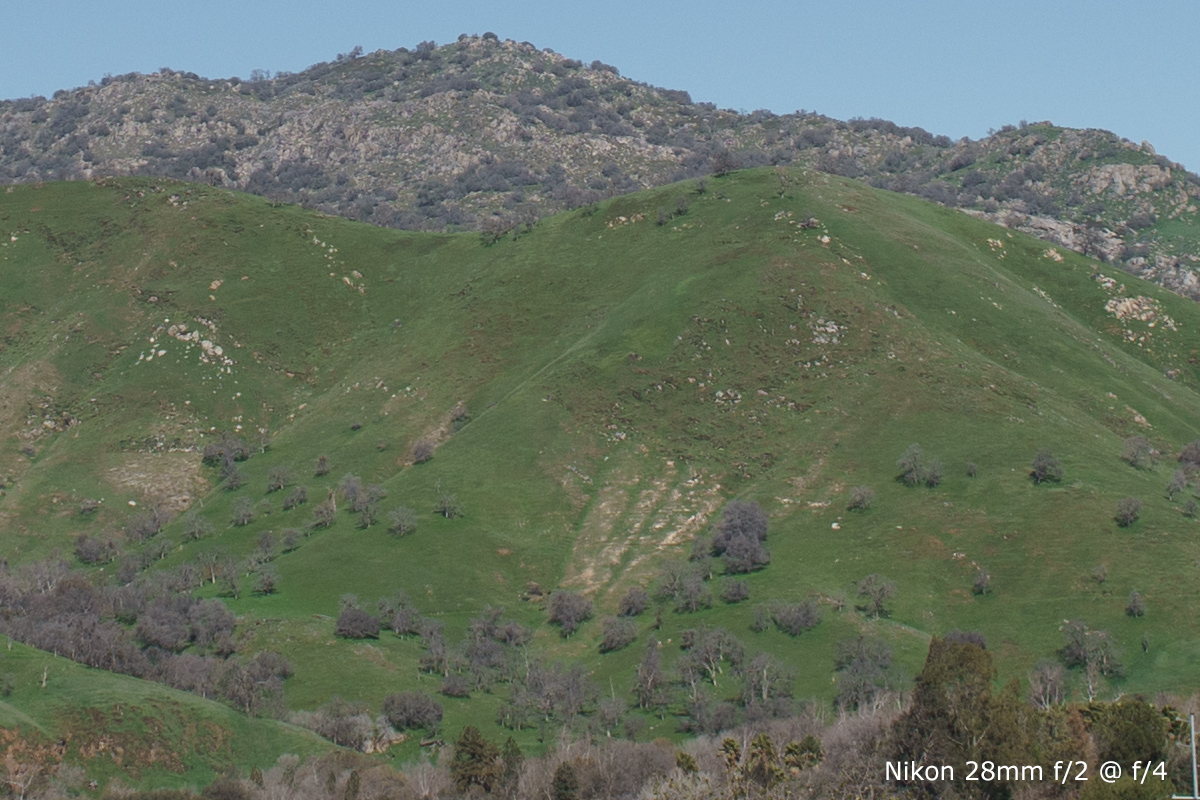 In the corners at f/4 the Pentax shows more vignetting and resolution.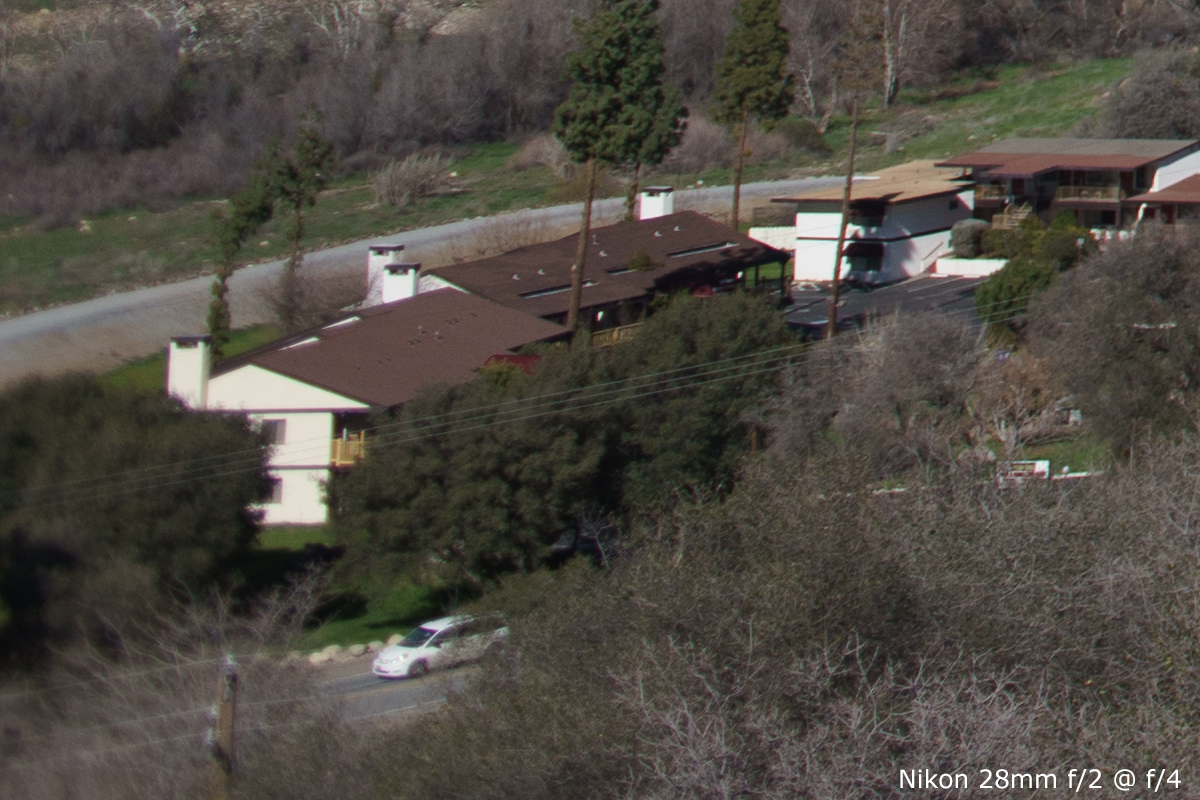 At f/5.6 exposure is similar, as well as the color, although the Pentax has a more vignetting.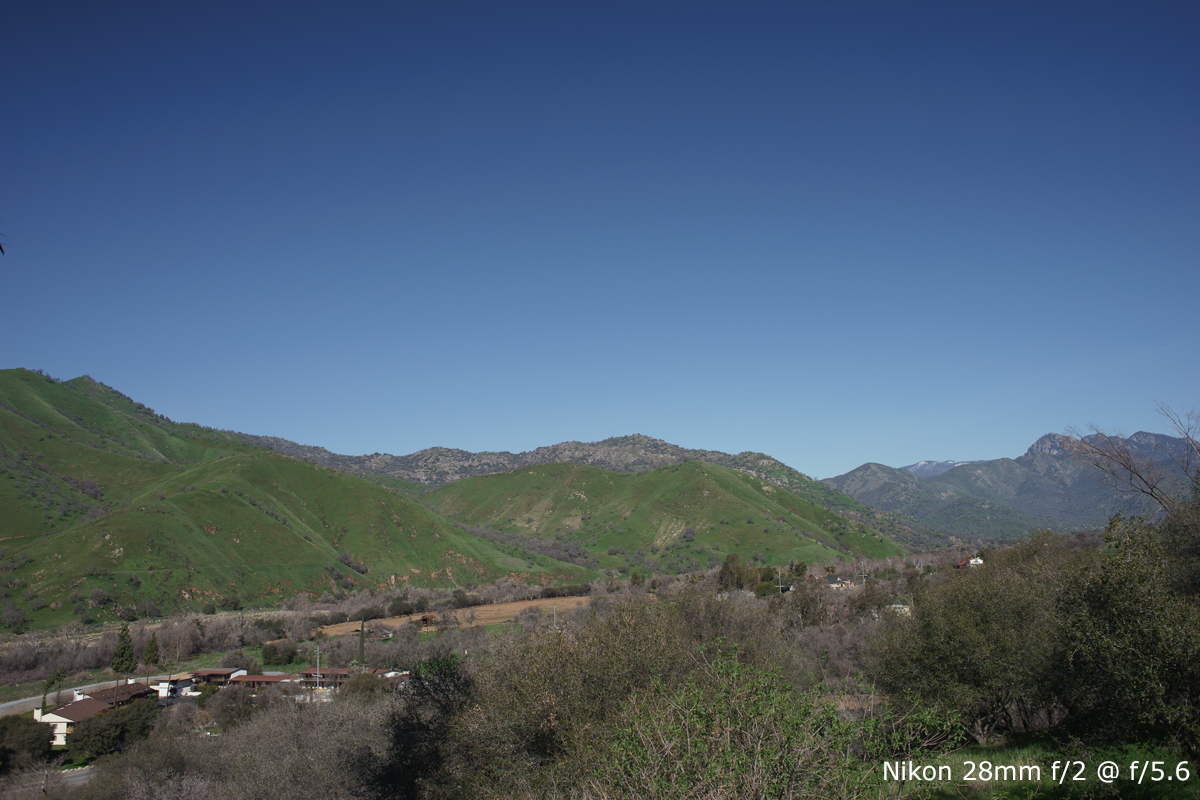 At f/5.6 center crop I'd give the Nikon the slightest nod.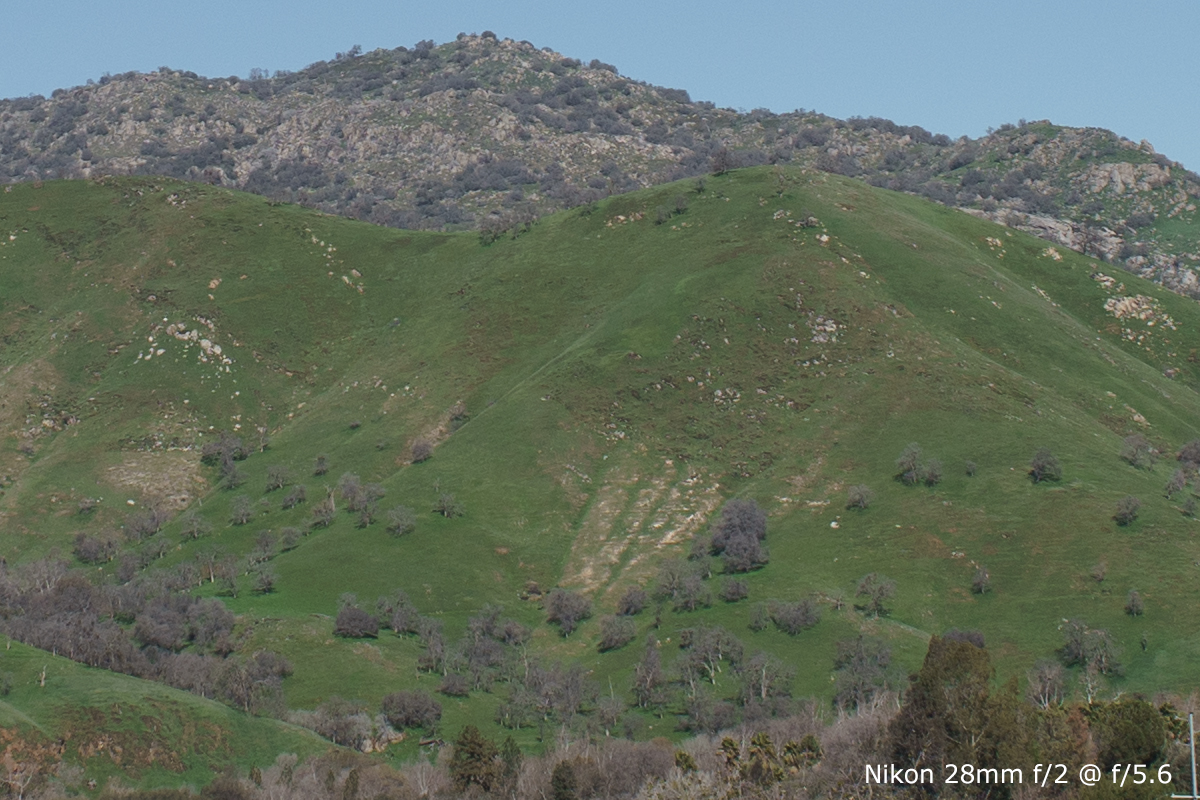 In the corners at f/5.6 we're getting close, but I'd give the Pentax the nod for resolution and the Nikon for superior vignetting.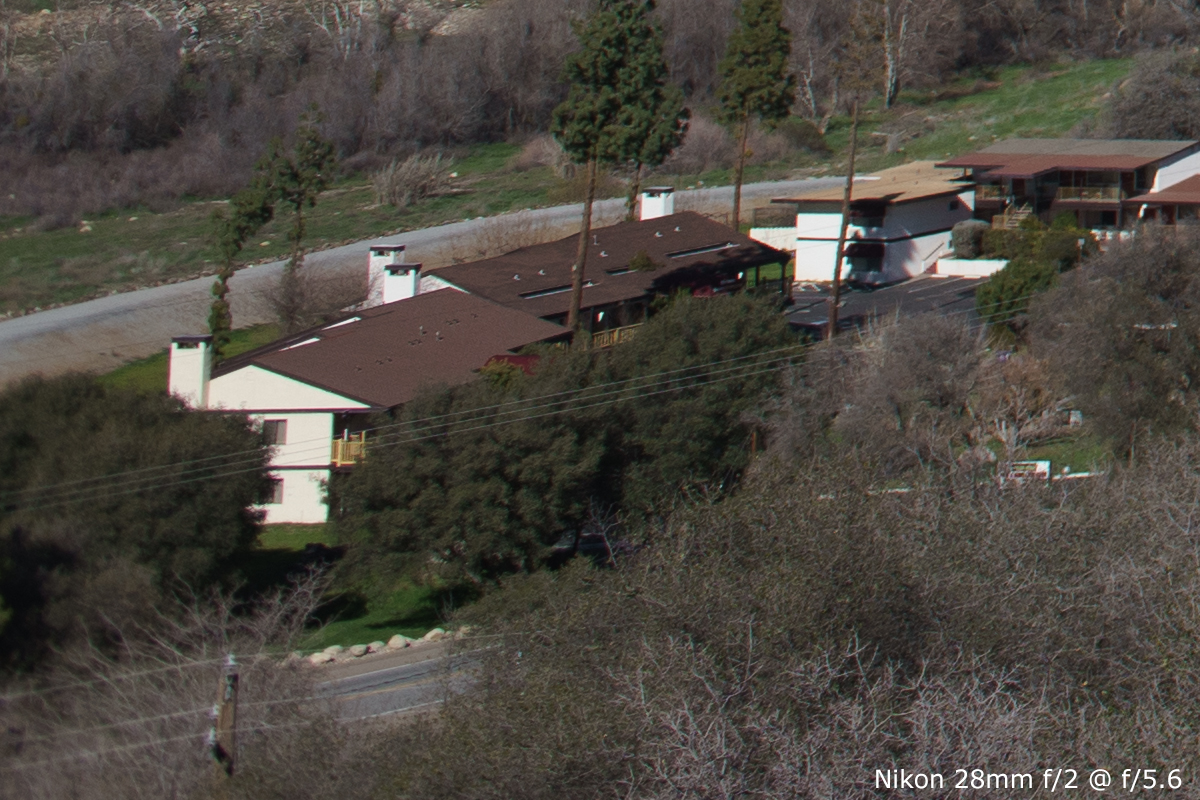 For two different brands I'd say their color reduction is incredibly similar at f/8.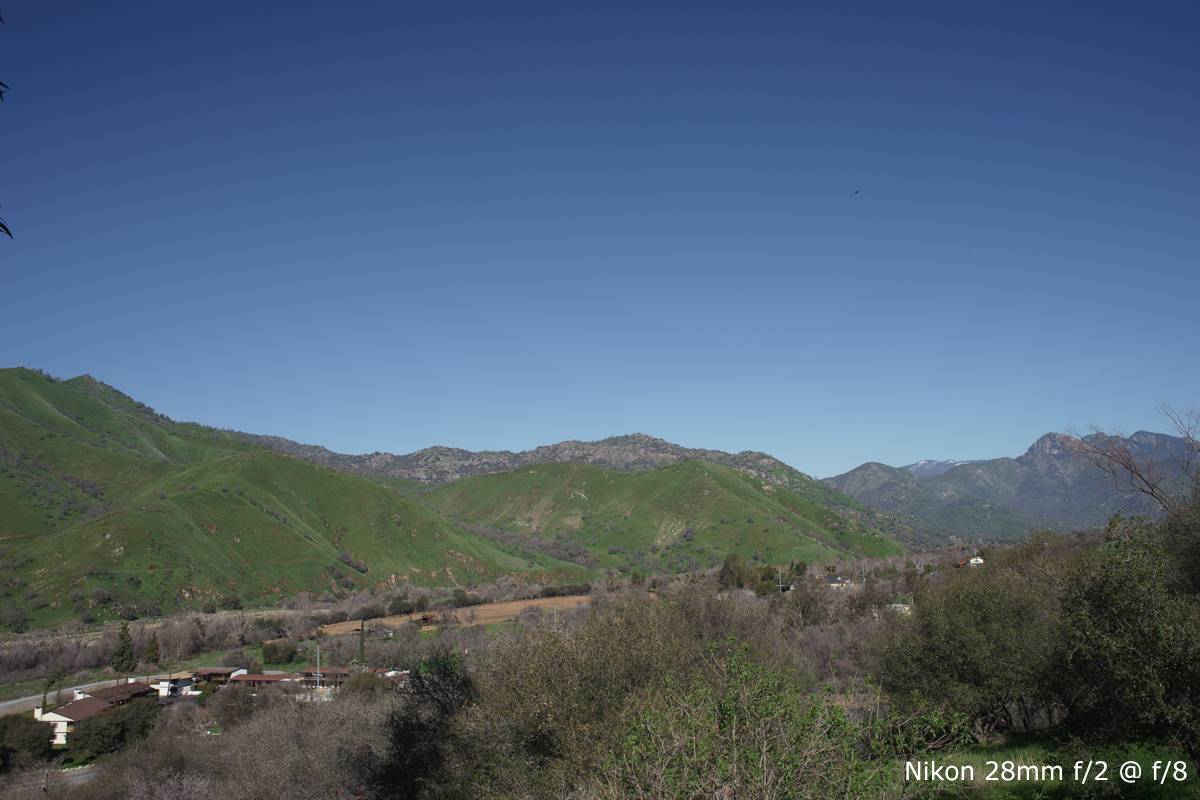 The nod goes to the Pentax for micro-contrast in the center at f/8.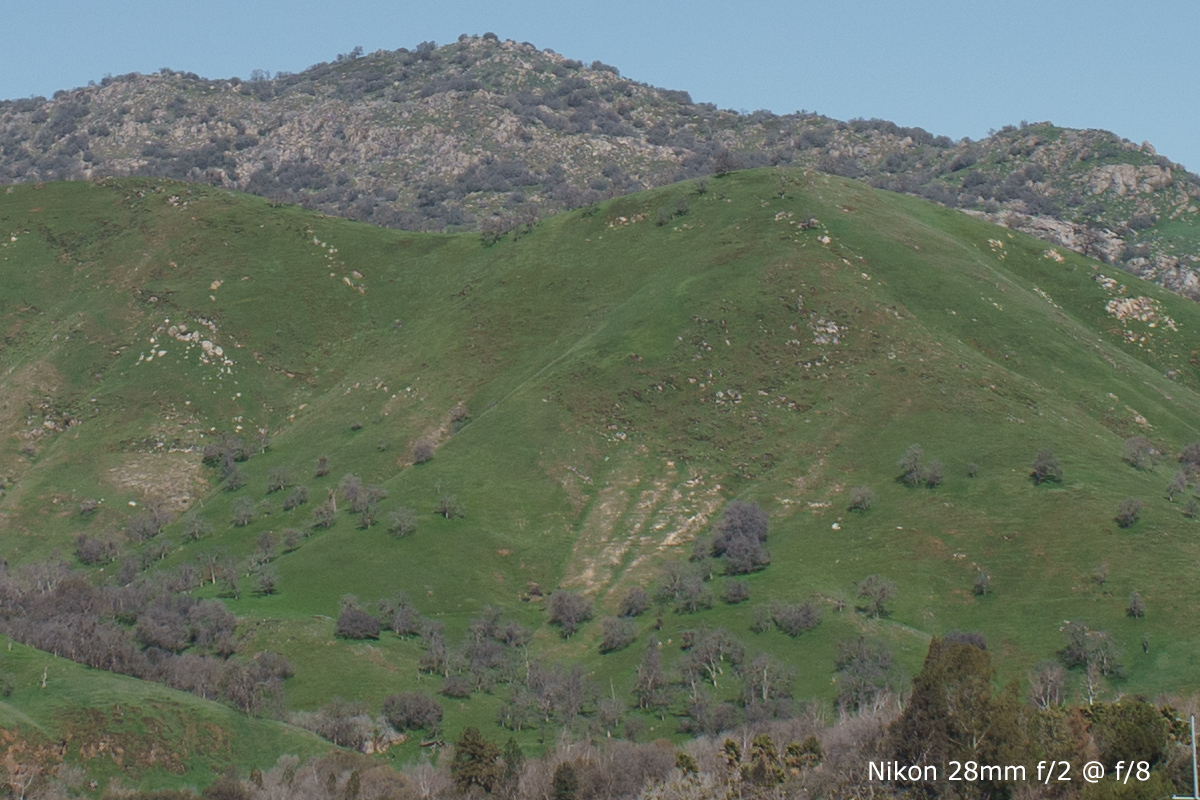 Again in the corners the Pentax K 28mm f/3.5 is a touch ahead.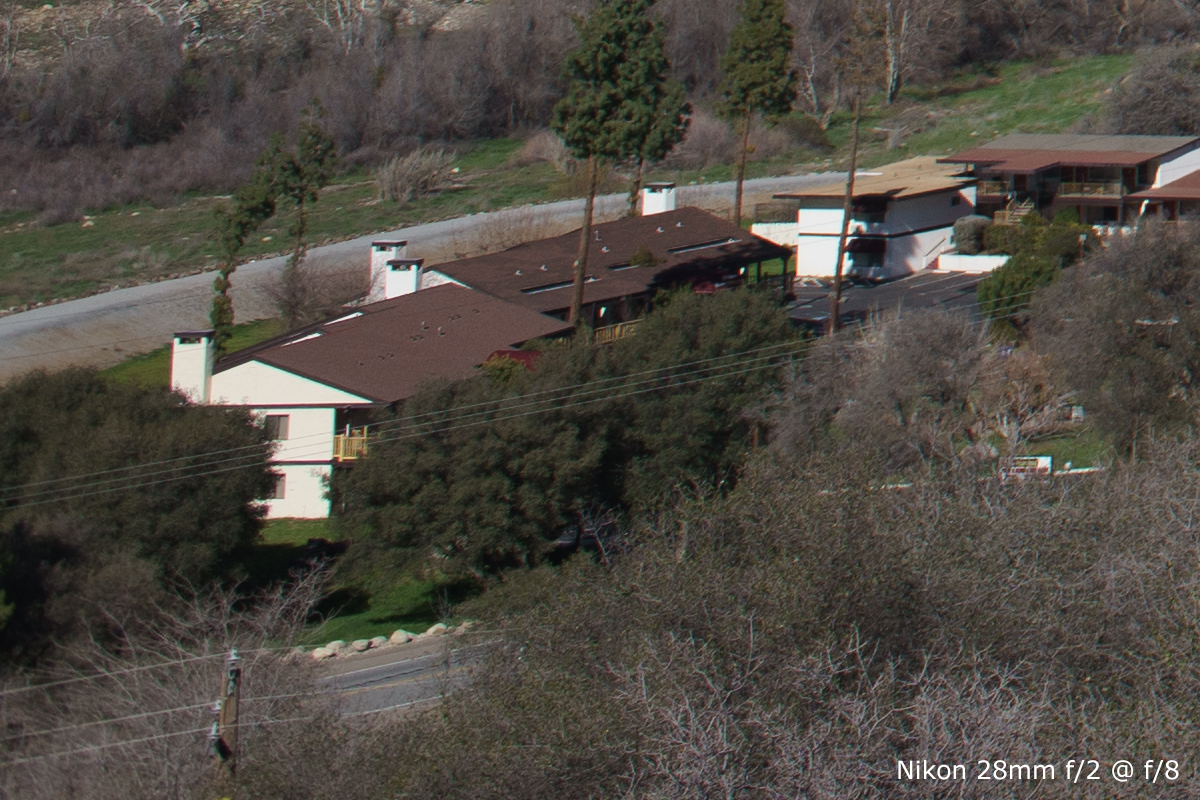 At f/11 it's disturbingly identical.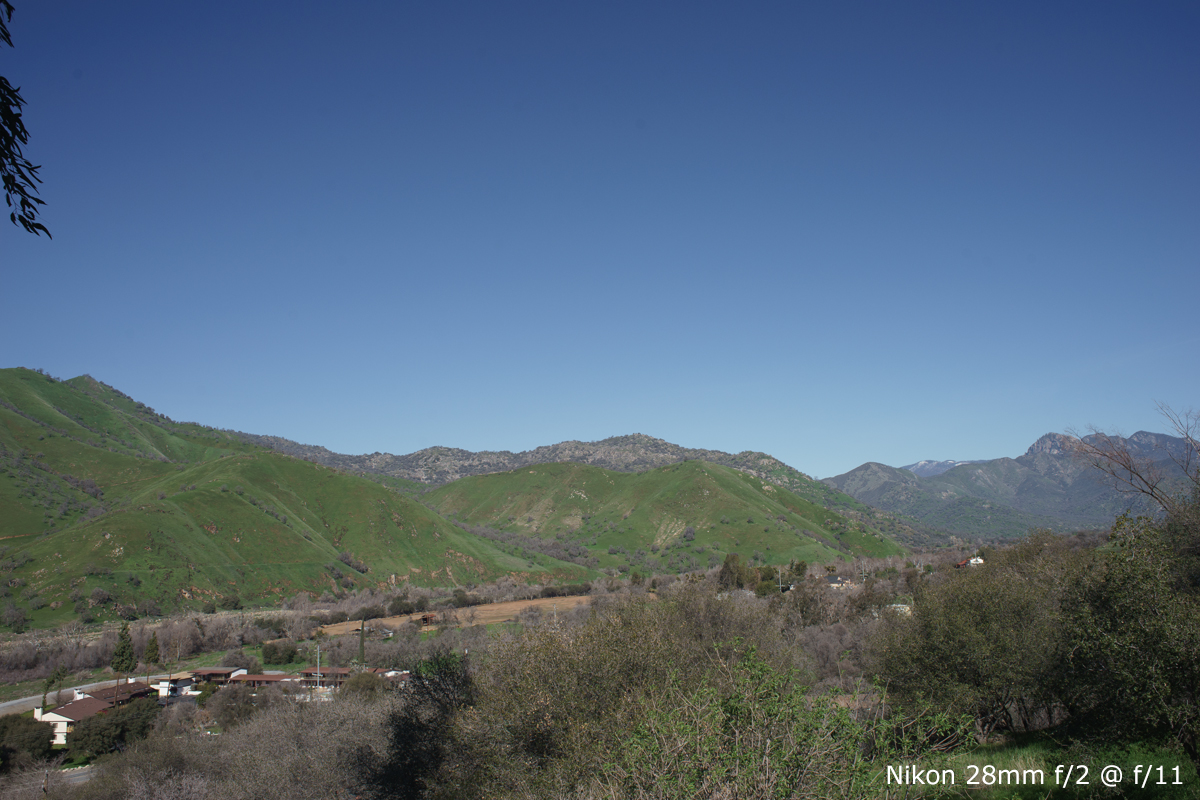 The same could be said for the center.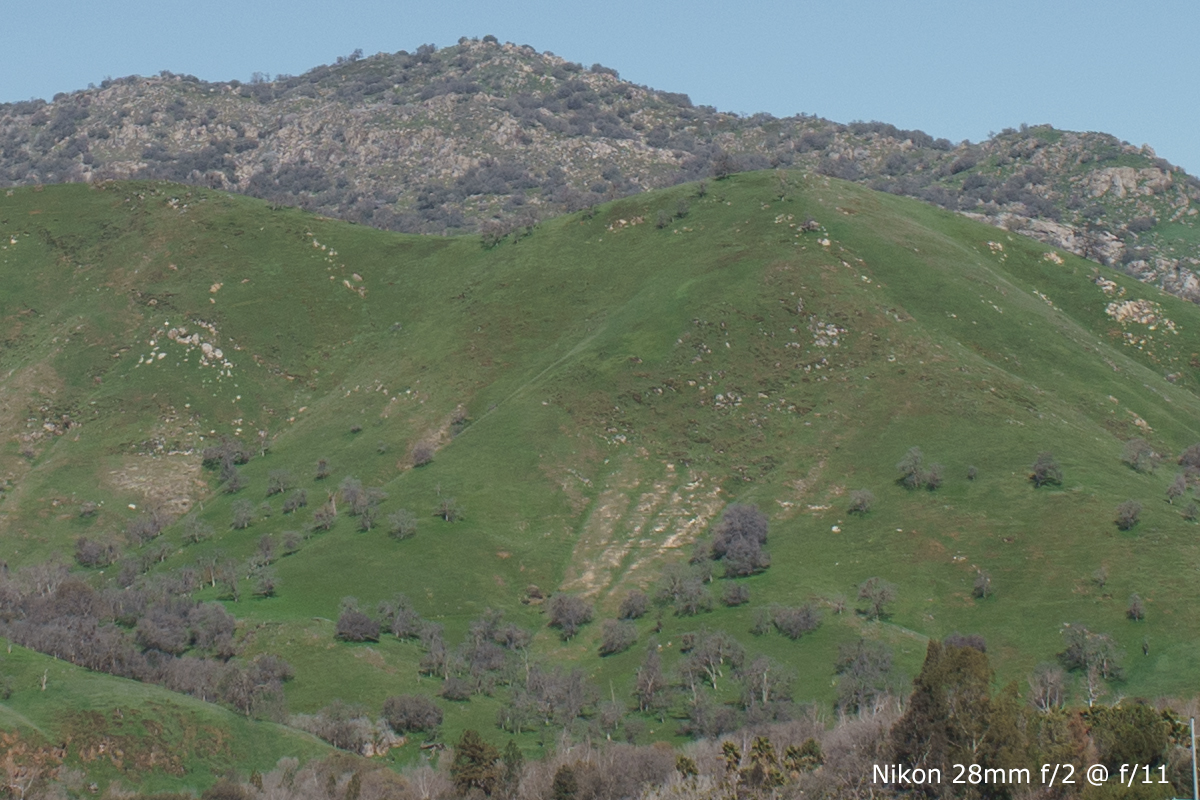 This copy of Nikon 28mm f/2 Ai is incredibly good in the corners, yet the Pentax K 28mm f/3.5 is better. More contrast, resolution and less chromatic aberration.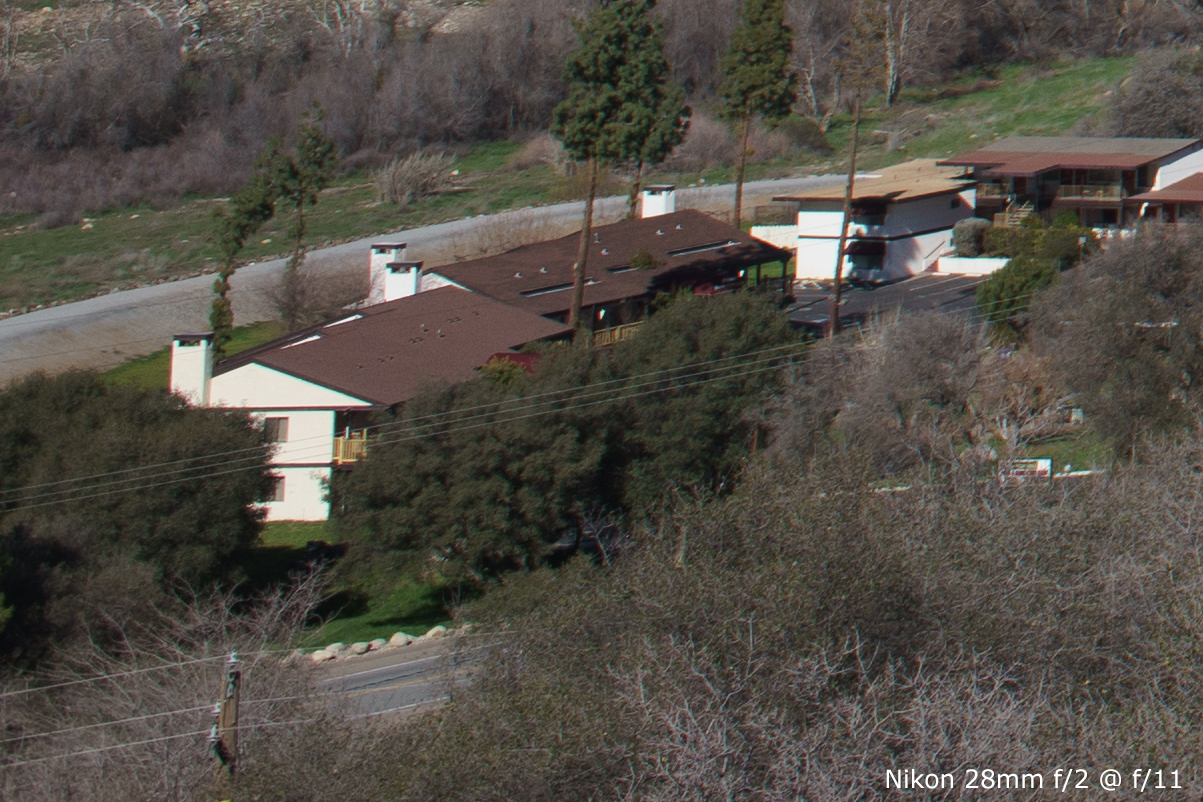 Unlike the earlier tests (
1
and
2
) where the Nikon 28mm f/2 performed much worse, here it's close to the Pentax K 28mm f/3.5. It's a much more versatile lens with its faster aperture allowing one to shoot at 1/100 of a second instead of 1/25 in the same light. Personally I'll take the overall slight resolution trade off, especially when they can be purchased at similar prices - and of course if you get a good copy. I've never seen so much sample variation in one lens, perhaps Nikon improved construction from the Ai version on. Personally I'll avoid any of the previous "hill and dale" focusing ring versions, each one I tried had issues.