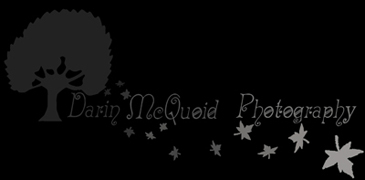 Corsica Diary 5
There are a few rivers when first seen were so unique that any media of them took off and they became hallmark runs for kayaking. Two of these became well known due to the (at the time) unique nature of their photogenic bedrock. Dry Meadow Creek in California is one, it makes great images but as far as actual kayaking it isn't that fantastic. The amphitheater section on the Travo is another. If you got into kayaking in the late 90's or early twenty-first century, you saw pictures of these two rivers. So we had to do the Travo while in Corsica. Logistics have a snag, locals only let paddlers use the shuttle road on weekends. If you don't heed the warning your car may end up in the river. It's vigilante justice in the mountains.

Half moon over the mountains.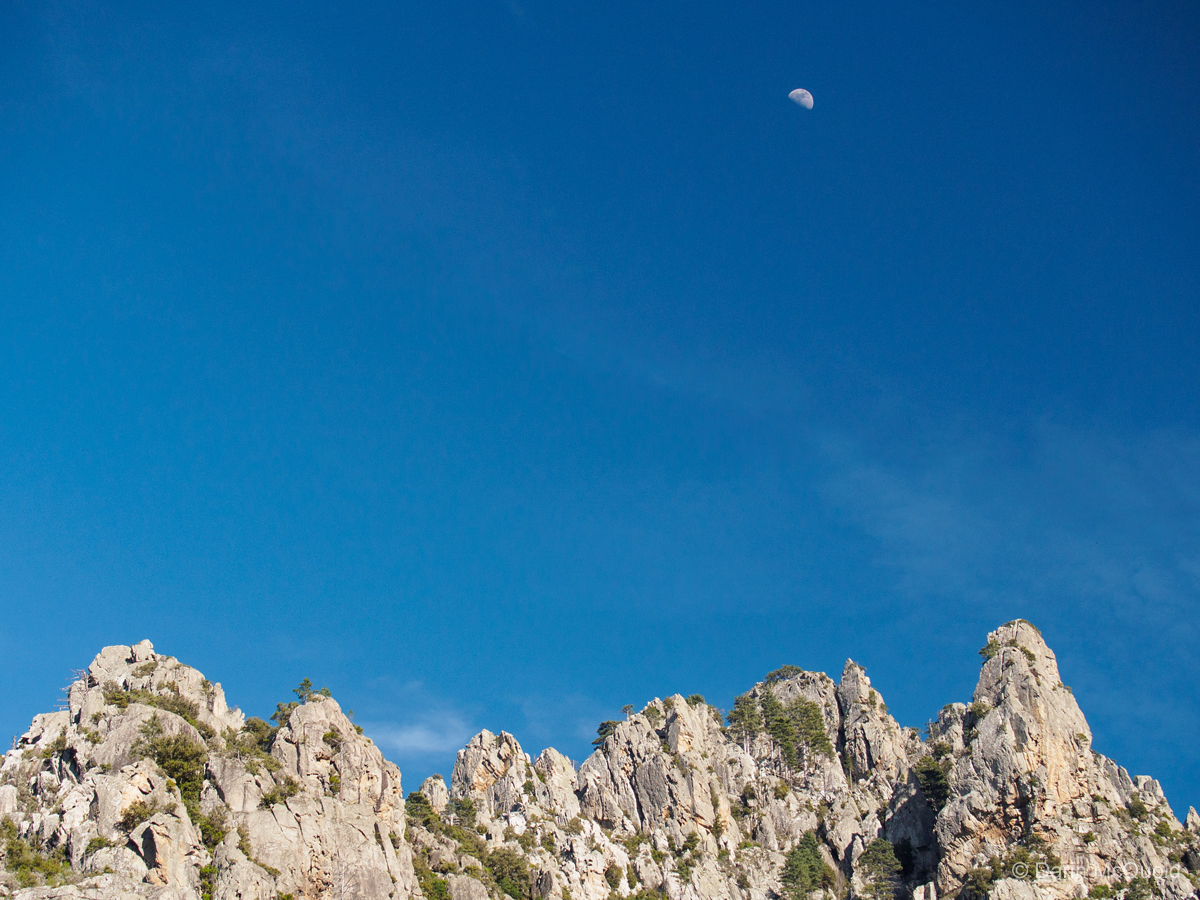 It's the weekend and flows are high enough so Travo time it is. We put on and cruise down to where a recent landslide mandates a portage.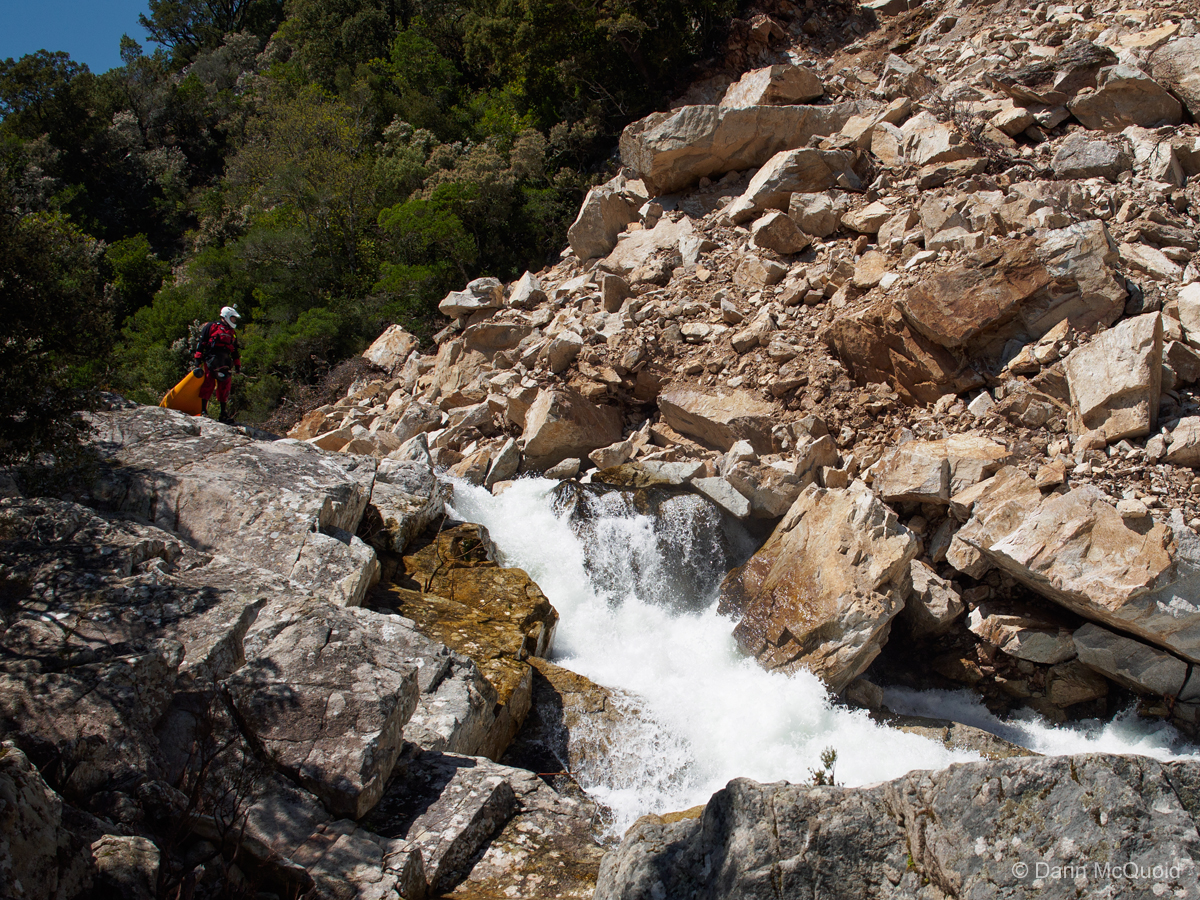 Looking downstream from the portage, this is what the river is famous for.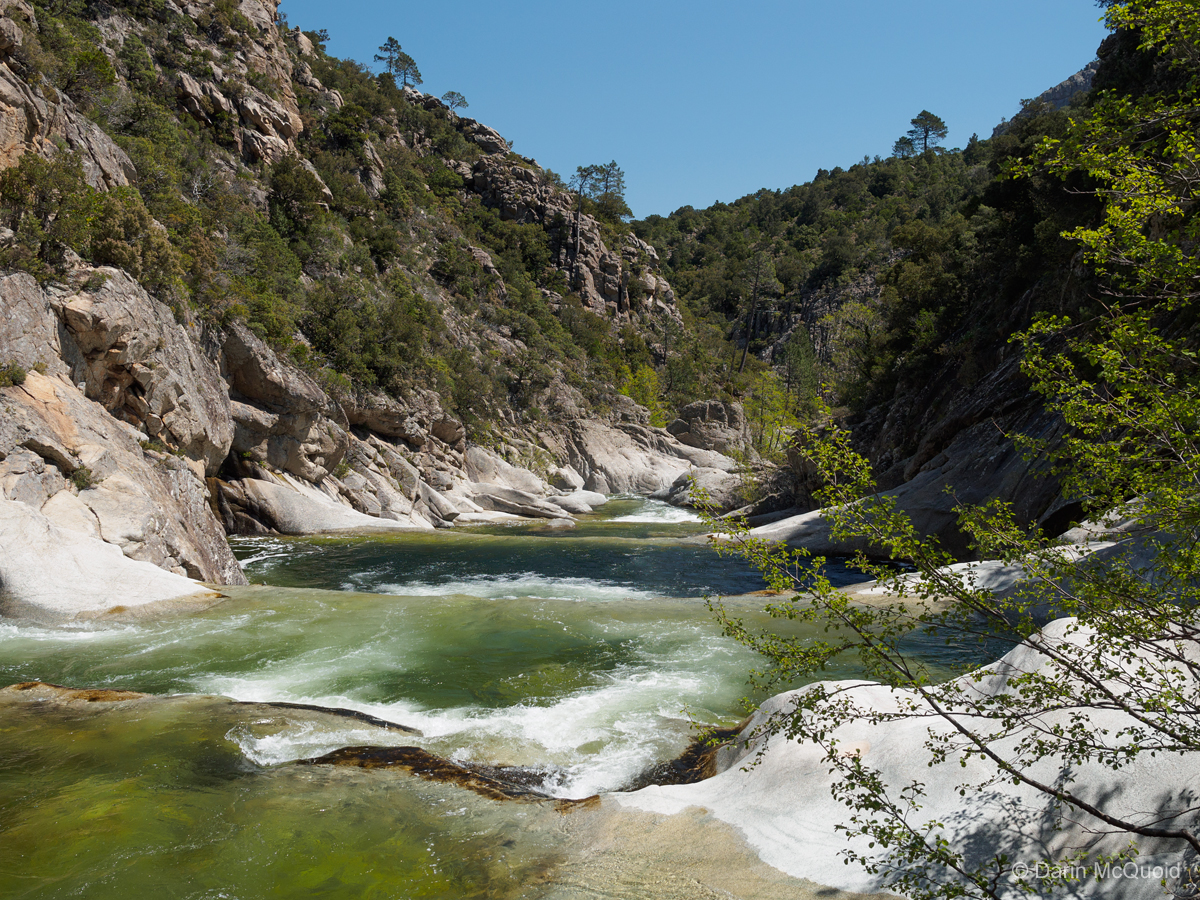 Eric Petlock styling the second drop of the amphitheater section of the Travo.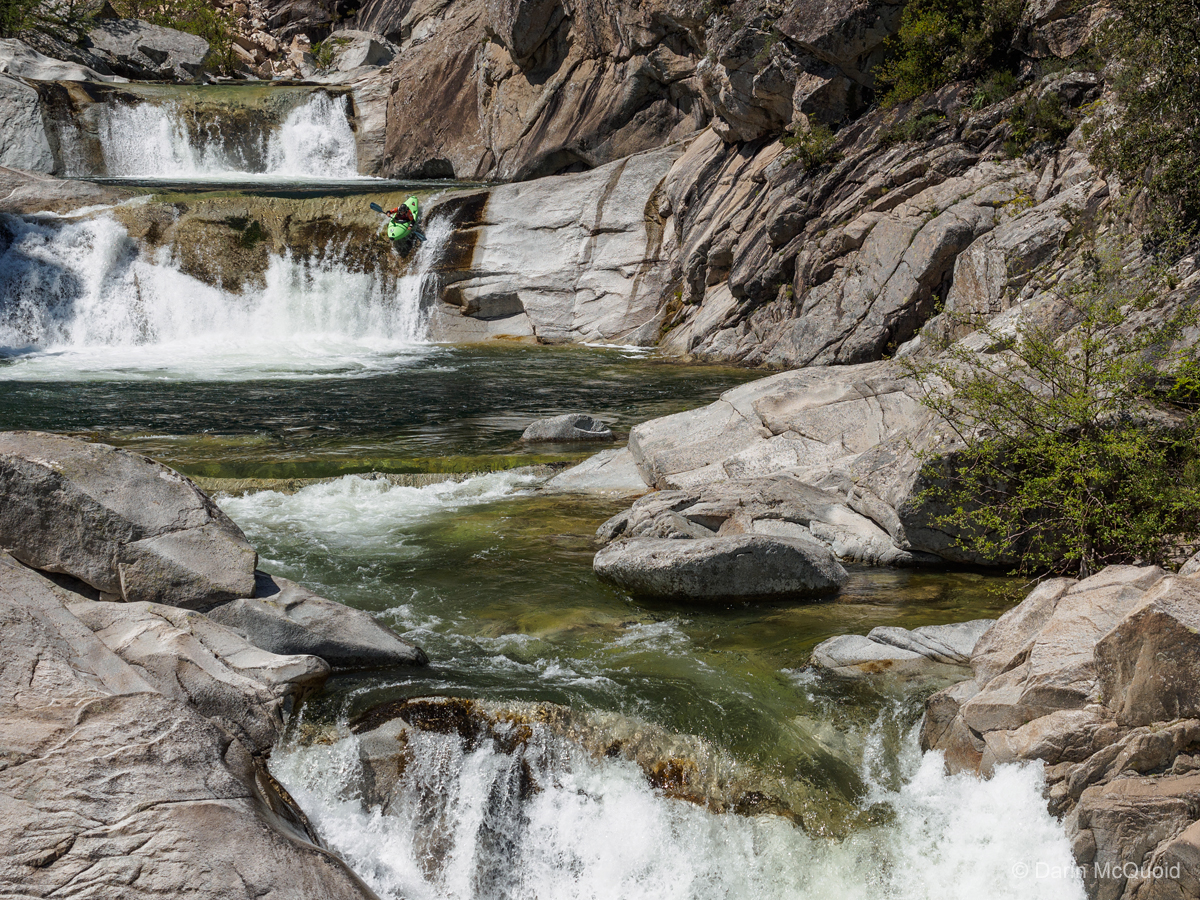 Paul Gamache goes as Eric waits in the eddy.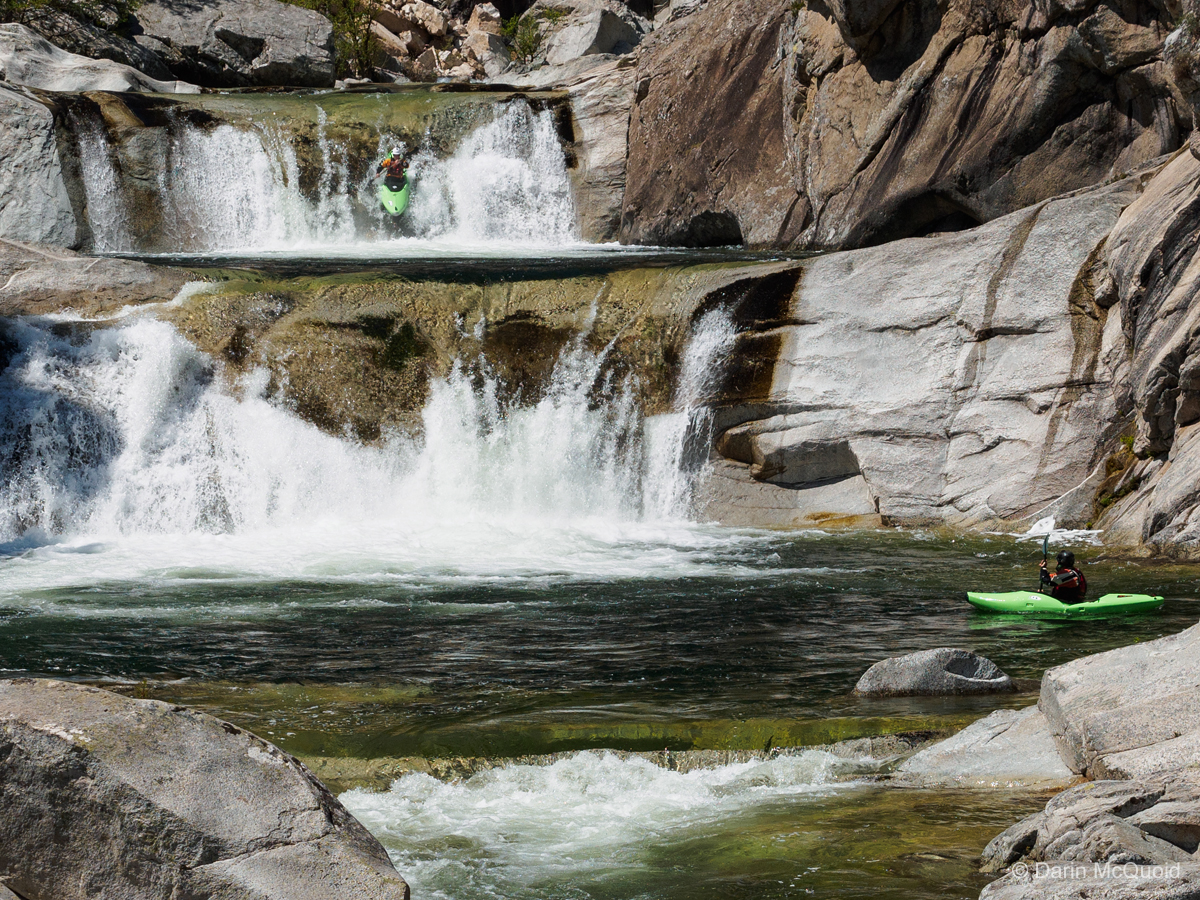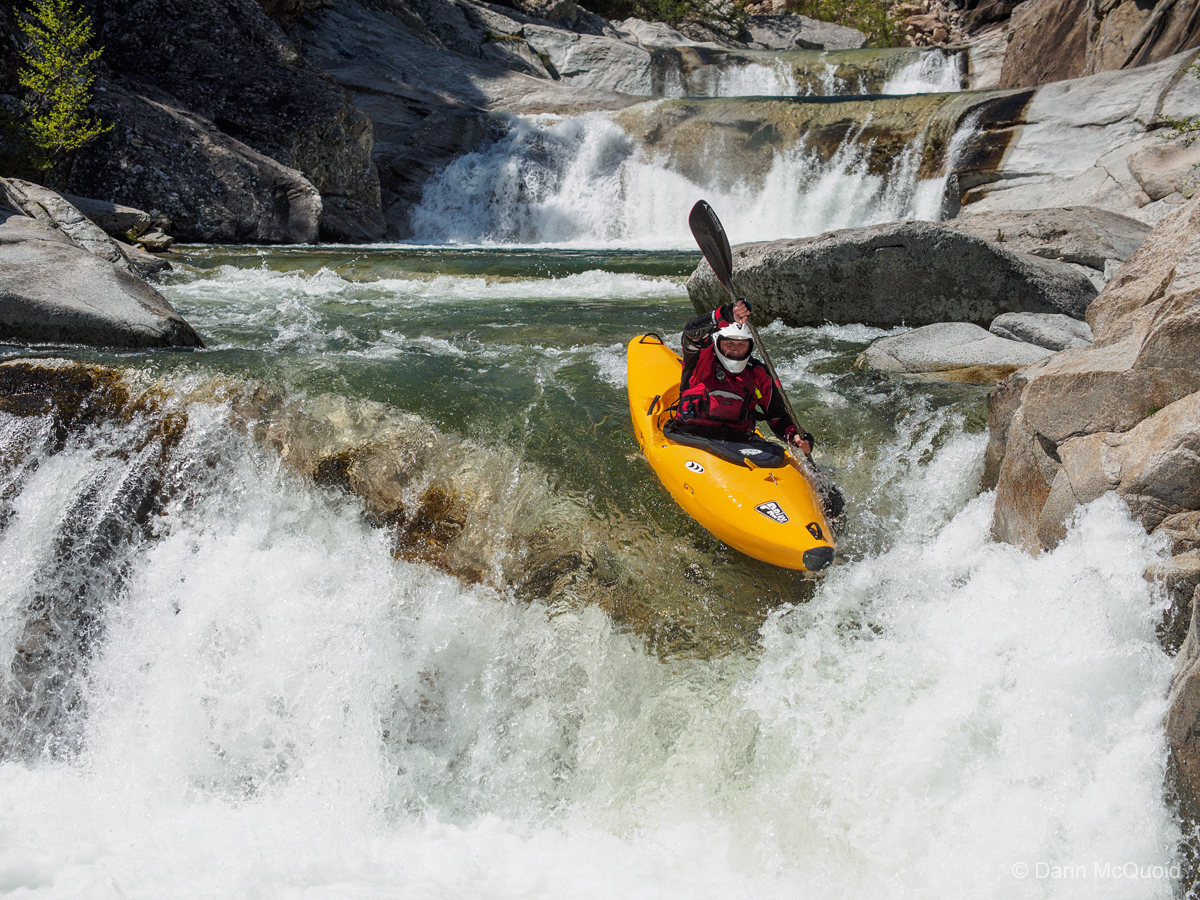 Downstream we make one portage around a rapid that has a fairly simple boof with what has proved to be fatal consequences in the past. No thanks for us. Then it's read and run through some boulder gardens that are just terrible. Full on pin fest mank potential, kind of a longer easier version of the Fordyce mank. As a group of paddlers who kayak slides all the time in California, we all agree the Travo is rather like Dry Meadow Creek. Good for photos, but not a great overall whitewater experience. Thankfully we're able to console that with calzone, pizza and red wine in Corte, the once capitol of Corsica.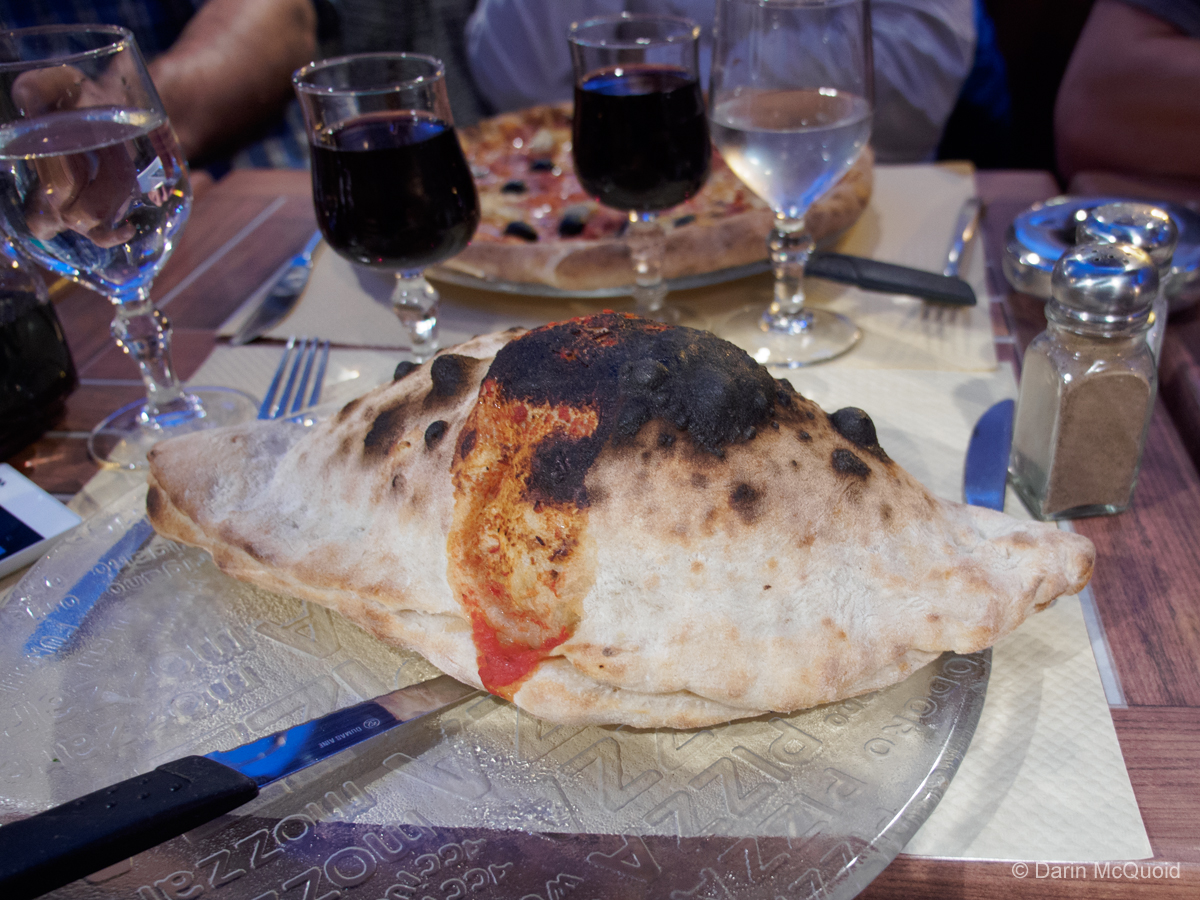 Downtown Corte.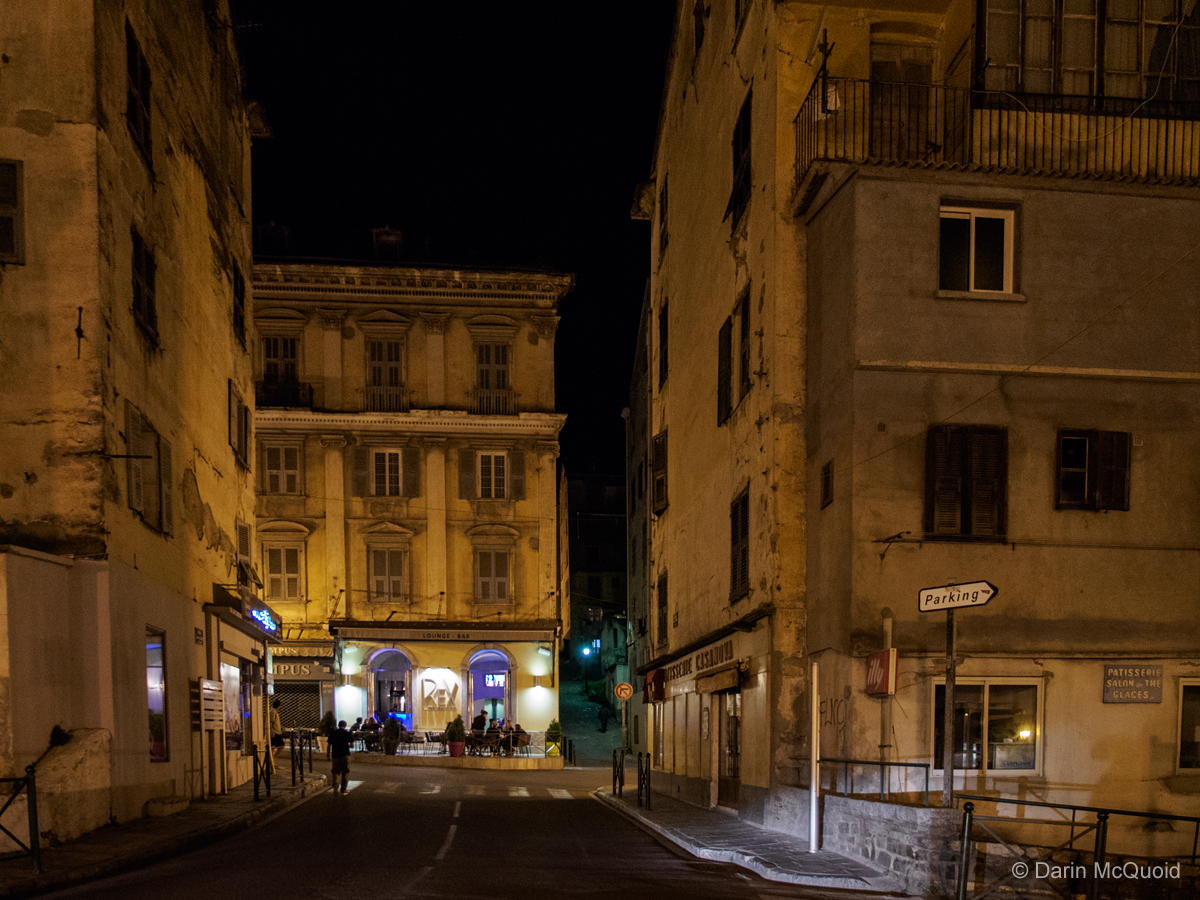 Corsica Diary 6