There was a lot of hype surrounding the Sony NEX-7 before it's introduction in 2011 and rightfully so. Enthusiasts are obviously the target market for the NEX-7 with its full controls, metal body and $1,200 price tag. Everything about the product exudes quality, it's well packed in a beautiful box that is literally a pleasure to open, a different experience from the NEX-5 series. Oddly enough a much better out of box experience than even the $2,800 Sony A99. As an owner of a NEX-5, NEX-5n,
NEX-5r
and NEX-6 I'll of course have to make comparisons.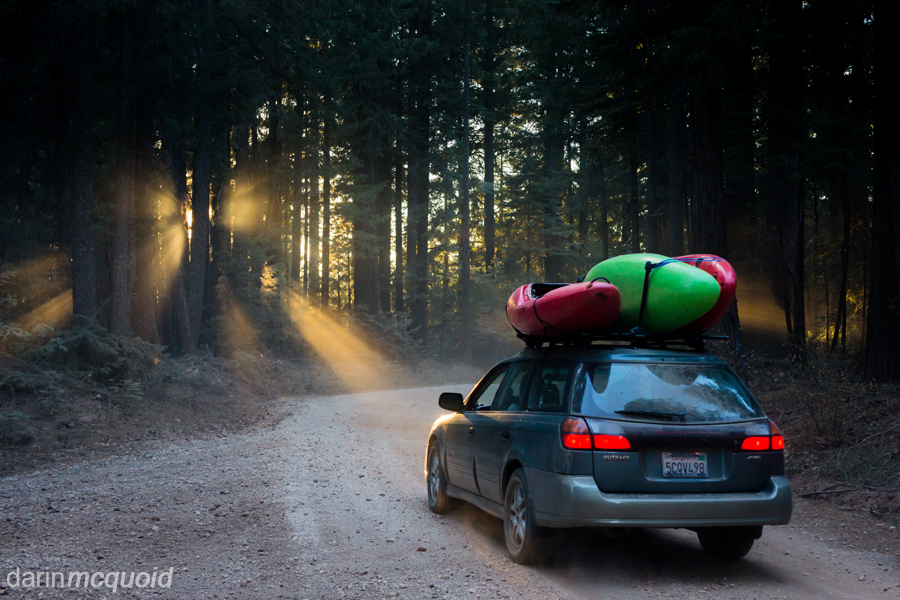 Sony NEX-7, Sigma 30mm f/2.8 @ 1/200 f/2.8 ISO 400


The camera has way more features than I can cover here, you can read about all the hype on Sony's site.
In function form, the NEX-7 offers nearly everything a dSLR has except phase detect auto-focus and an optical viewfinder. Instead it has an electronic viewfinder, more or less the Sony FDA-EV1S built into the body. Personally I prefer this viewfinder to most optical viewfinders although many don't. It's up to personal taste, and worth trying in person before buying.

In some respects the NEX-7 is

almost

a FM2 for the digital generation. The controls are simply fantastic for a manual mode shooter. No other camera comes close, not even flagship DSLRs. That's all because of the NEX-7's "tri-navi" controls. One dial for shutter speed, one for aperture and one for ISO. It seems (is) so simple that it makes one wonder why it took over ten years of digital cameras to develop something so straight forward.
Thankfully the power switch is in the right place around the shutter.
Outside of that the controls are decent, with four buttons on the back being programmable to certain functions. . Which is good, because just like the other NEX models, the menu system is a bit painful to scroll through. Not Olympus bad by any stretch of the imagination though.


Two dials up top and one in the rear. Tri-Navi.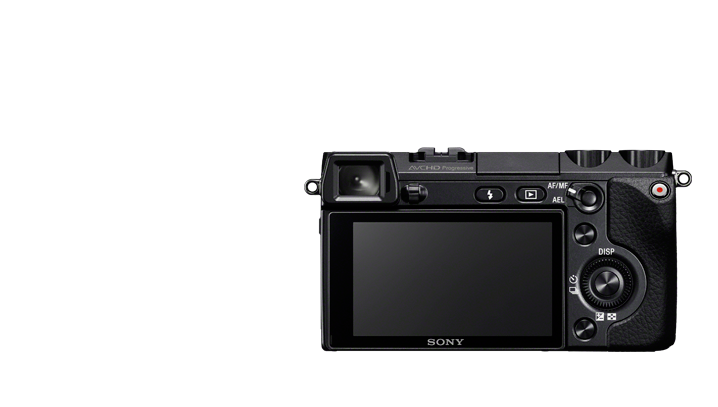 I love shooting in manual mode, and in that aspect I love the controls on the NEX-7 with one dial for every setting that affects exposure. Overall tactile feel is good, this feels and responds as a high end camera. Little to no lag for button input (better than the NEX-5, 5N and even A99) makes adjustments quick and painless. In aperture, shutter and priority modes the NEX-7 is the only NEX camera that let's you adjust exposure compensation directly with a dial. All the other models require clicking down on the rear control dial before being able to adjust ev comp.

It was the best of times, it was the worst of times. That might be an accurate slogan for Sony, who push limits in one way while dropping the ball on something else. On the NEX series cameras it's AF point selection. While a dSLR or the Olympus E-M5 has dedicated buttons for Af point selection, requiring only one button to switch AF points, the NEX-7 takes a three button shuffle to accomplish the same. Without a doubt, AF selection is too slow for dynamic situations, it's faster to focus and recompose like a compact camera
. It's possible to remove the auto-focus from the shutter button and dedicate a rear button to AF-ON. Not well documented by any means, but totally possible. +1 for that. Unfortunately, you can't change AF points while shooting in that mode, as the camera tells you it's in manual focus mode even though the AF/MF button does AF. Switching AF points requires switching the camera to auto focusing mode, switching af points with the above mentioned three button shuffle, then turning af off. Nine buttons pushed to adjust the AF point if you don't want it tied to the shutter relase! The NEX-7 does not retain the touch screen of the NEX-5 series, which is quite a loss because it would still be useful and should be included at this price point.
Simple, mostly functional controls, that's about where the similarity with the FM2 ends. While the FM2 is one of the last an all manual cameras that can be operated without a battery, the Sony NEX-7 is a battery powered digital machine. Like all the NEX models, it's a fragile, moisture non-resistant machine. I've never seen any other cameras struggle with moisture like the NEX series, they are beyond not weather sealed, in my experience they have a tendency to soak in any available moisture. It's also not terribly tough despite having a metal body, when kayaking with a Nikkor 85mm f/1.8 adapted to the camera the whole camera body cracked while in a padded case in the back of my boat. If you might take this camera into rough handling or bad weather situations, an after market warranty is highly recommended. (No affiliation there, just a company that has treated me well in the past.)

In short, to my taste this is the best handling mirrorless camera on the market. Now let's move on to the second most important aspect of the camera, the sensor. The sensor in a digital camera is like film, except you are stuck with one type film in the camera at all times. Tragically I don't like the "film" in the NEX-7. Without a doubt, the 24mp sensor can deliver plenty of detail, and it tests well on charts. Outside of charts on the truly subjective level, there is something about it that reminds me of the Nikon D200. Images have a rough, digital look that is not particularly pleasing. Shadows are kind of muddy with a bit of obviously digital noise at base ISO 100. To see real world examples scroll to the bottom. Another downside to the NEX-7 sensor is that it has known color shift issues in the corner with wide angle lenses.


Note the color shift to purple on the far left side of the image.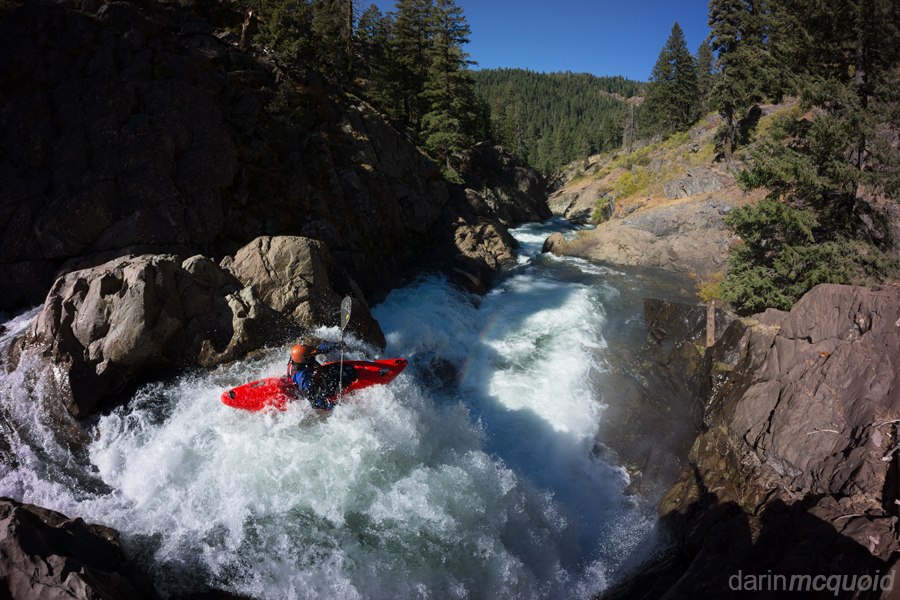 Sony NEX-7, Samyang 8mm f/2.8 @ 1/1000 f4 ISO 100

With a good lens it does hold a lot of detail, 100% crop.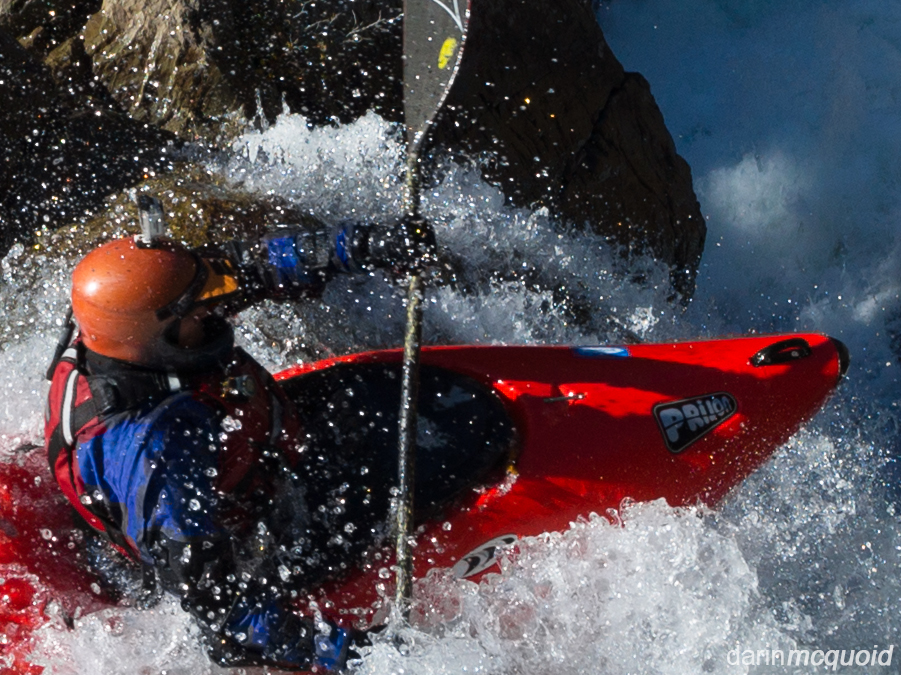 The sensor is really a shame, because outside of that and the AF point adjustment issue, it's a fast, responsive camera that feels sporty and professional grade. The buffer is by far larger than the other NEX cameras, and even Sony's flagship A99.



Pros:

The best controls of any NEX system camera

10fps (plus the largest buffer of all the NEX series)
Small & light
Easy to adapt any SLR lens to
Rear LCD & EVF quality
Cons:
Picky sensor not well suited for action in low light
Loss of detail in shadows at base ISO

Where did the touch screen go?
Could use more external controls, especially for AF point selection
Slow start up time of ~2 seconds

Color shift in the corners with ultra wide angle lenses
Strange CA issues with legacy lenses

Bang for the buck, the Sony NEX-7 is a tough pill to swallow. It's about on par with enthusiast dSLRs, but due to the contrast auto-focus it can't track moving objects. Controls are fantastic for shooting in all manual with the tri-navi system, focus peaking and viewfinder magnification. Too bad the sensor isn't to my taste, or this would be my kayaking camera of choice. As is, the combination of price, auto-focus and sensor performance don't add up to a good camera for shooting action.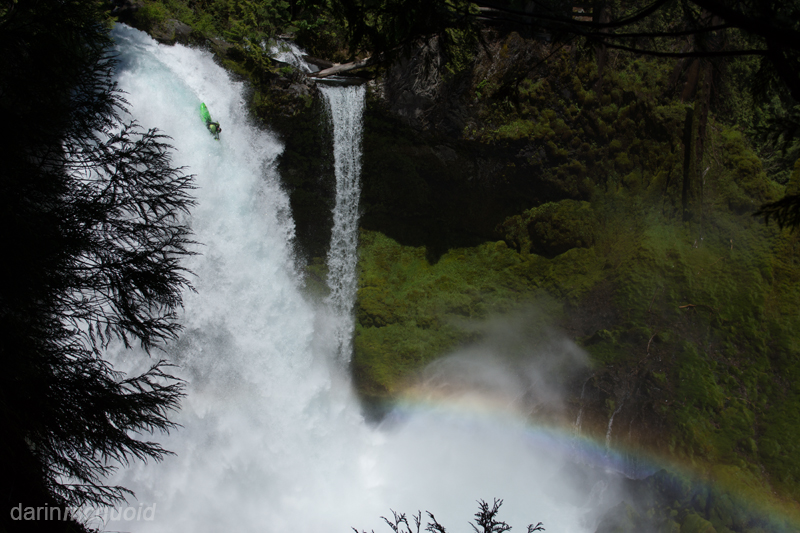 Sony NEX-7, Nikkor 24-70mm f/2.8G @ 1/1000 f/4 ISO 100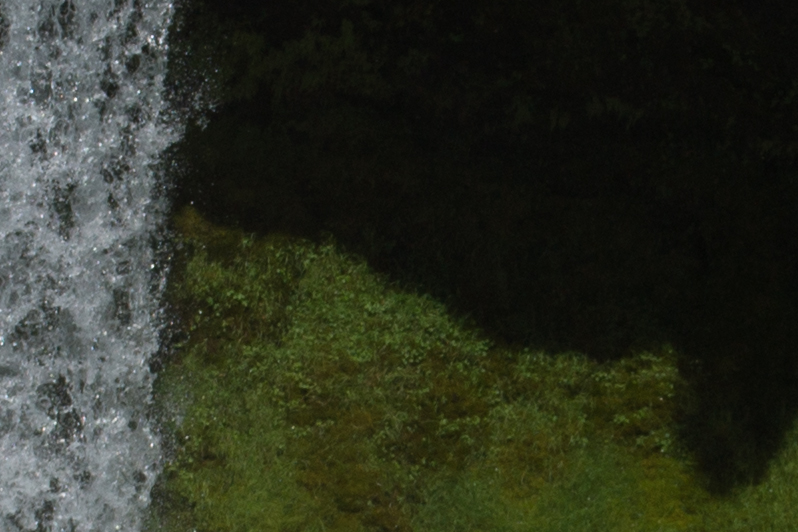 Sony NEX-7, Nikkor 24-70mm f/2.8G @ 1/1000 f/4 ISO 100


Some slight adjustments to pull some detail out of the shadows and things are not so pretty.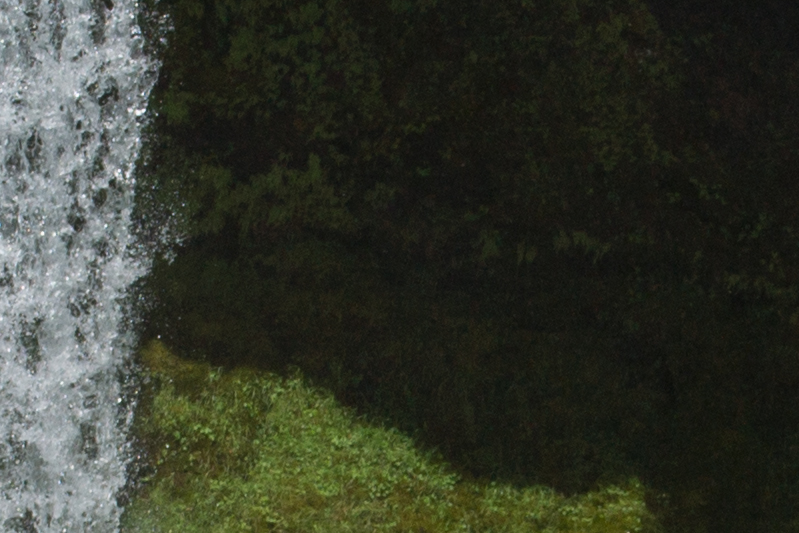 Sony NEX-7, Nikkor 24-70mm f/2.8G @ 1/1000 f/4 ISO 100

Here is a shot from the same moment with the Nikon D700, upsized to 24mp, the better noise response in the shadows and detail retained is obvious.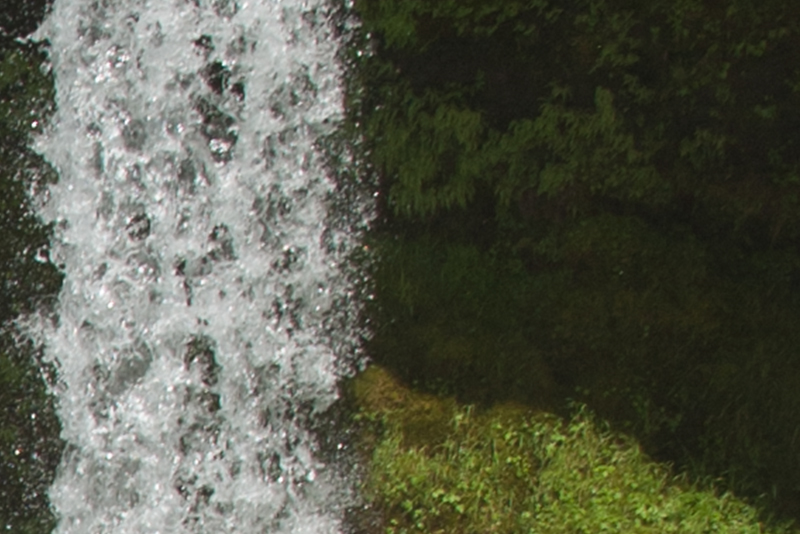 Nikon D700, Nikkor 70-200mm f/2.8 VR @ 1/1000 f/4 ISO 200