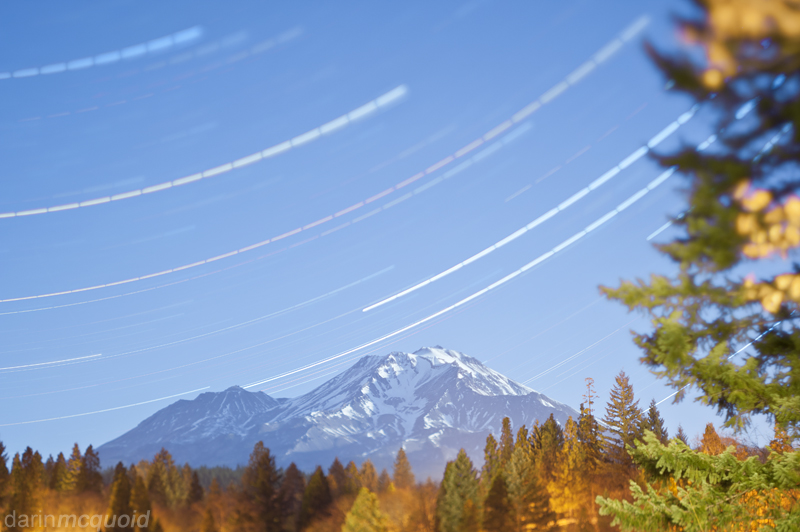 Nikon D700 + Zeiss Jenna 80mm f/2.8 with pentacon six tilt adapter.
One spot continues to draw me back time and time again. Partly because it's a beautiful view of Mount Shasta with some natural framing. The other half of the equation is easy access. The viewing spot is at
Cave Springs
in Dunsmuir, somewhere that we've been spending a lot of time lately. Being able to run an extension cord to the camera for all night shots is one more piece of the puzzle. Shooting these long images is fun and challenging. In many ways it's like shooting film, you don't know exactly what you're going to get until the photograph is "developed". The added challenge of the tilt-shift is that everything has to be setup during the day, because it's too dark to see what's happening at night. In the above a two second delay between my exposures created the surprisingly large gaps in the above image. One of the downsides of shooting digital; multiple frames to keep noise down. The upside of shooting digital is also in the image; a full moon rose late at night, giving the mountain some nice definition. Since it was multiple images stacked together, I was able to leave out the last few that completely washed the mountain out.
From the same spot, but with a very different view at 500mm.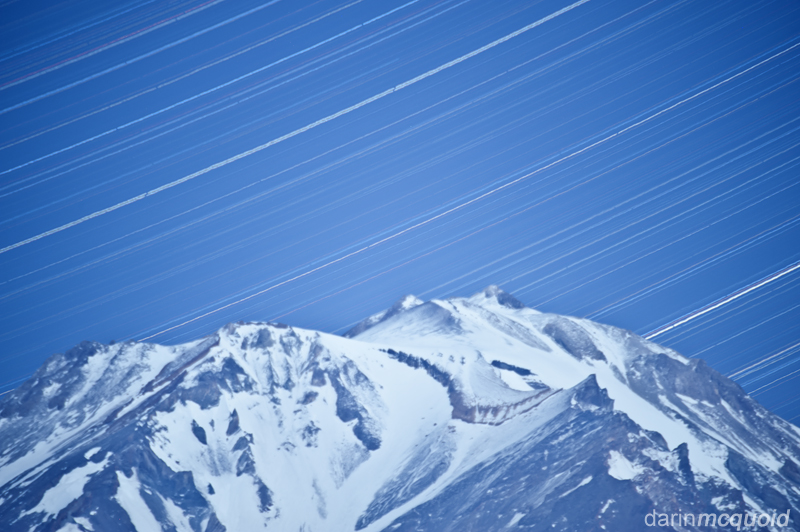 Nikon D700 + Sigma 170-500mm
Two weeks later I was able to return again to capture something similar but different.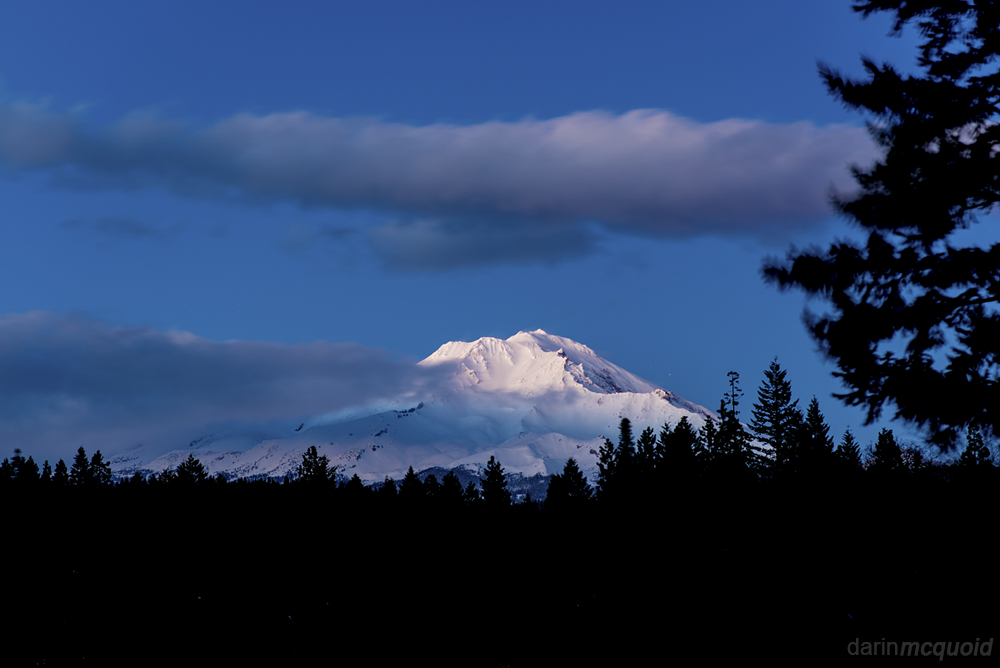 Sony NEX-5N + Arsat 35mm f/2.8 tilt shift.
Using the selective focus abilities of the tilt shift lens makes the out of focus stars into nice big circles. This is something that's not easily done in photoshop, showing the unique ability of a lens that can tilt.. I like the dreamy feeling of the big soft starts over the crisp mountain, which is looking much better this month due to fresh snow.
Finding the star images I also wandered upon this random shot of a duck with some nice water texture.