Just got back from a fun weekend at the Pit River. It's a fun release, and the falls was entertaining as always. Two quick ones:
Nice weather in the morning, Emme King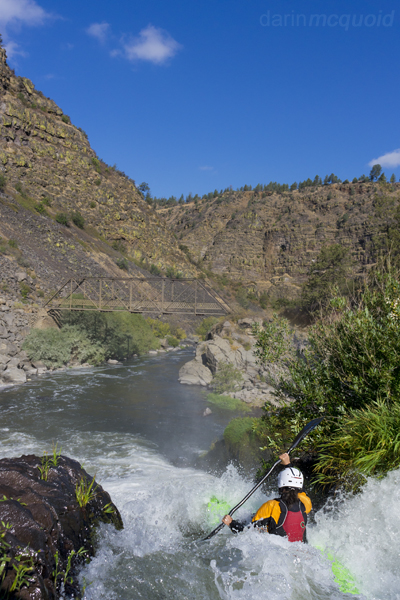 Sony NEX-5N, Sony 18-55mm E @ 18mm 1/1000 f/8 ISO 200
Clouds roll in and things are a bit darker; Emme King drops in as Alex Cousis watches.