The above image is rather uninteresting artistically, but holds some merit for how unusual it is. Normally when you shoot a full moon, all you get is a bright moon surrounded by darkness. Here we get a nice shade of blue and a few stars, thanks mostly to the lunar eclipse, but also to a light cloud layer that was dispersing some of the light too.
With most of the moonlight blocked by the earth's shadow, a lunar eclipse presents the unique opportunity to have somewhat balanced moonlight and night skies.
The moon over Lake Berryessa, a few variations.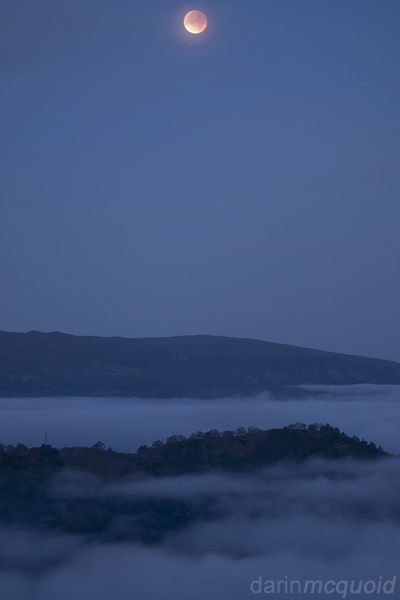 Nikon D700, Nikkor 105mm f2.5 AI + two stop grad ND @ 5" f2.8 ISO 800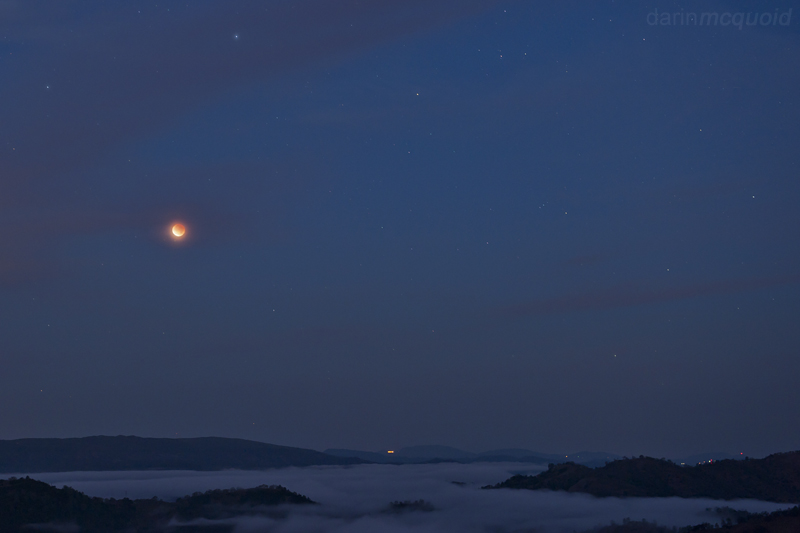 Nikon D700, Nikkor 24-70 f2.8 @ 10" f4 ISO 800
Unfortunately for us, the moon slipped behind the clouds as it got closer to the horizon and gave an anti-climatic ending to the evening. On the other hand, fog rolling over Lake Berryessa was inspiring.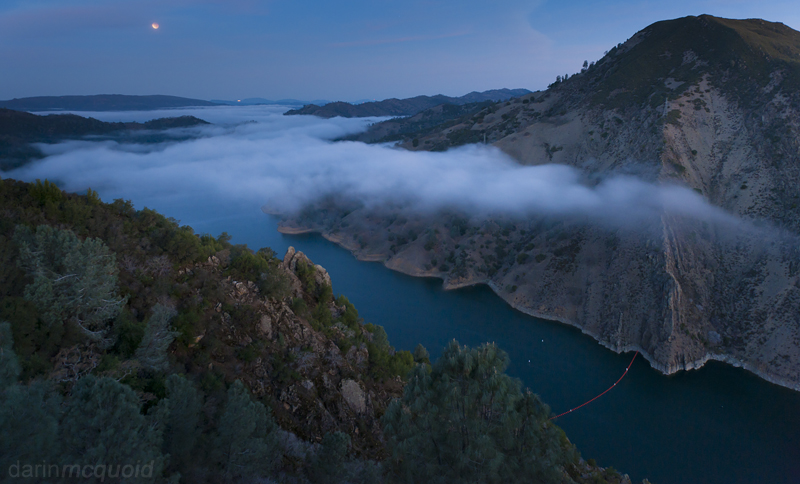 Funny thing was, despite having the nice (but expensive) 24-70mm on hand, my favorite lens of the evening was the old Nikkor 105mm f2.5 that I recently picked up for around $100. When shooting at night it's just too nice to have that hard stop infinity focus, and the old school all metal quality of construction just feels good.