Kayaking is a young sport. What's possible is constantly being refined, but perhaps more interesting then that, is what's considered normal is under constant revision as well. In 2008 we were one of few groups to ever attempt the Middle Fork of the San Joaquin from the Devil's Postpile Monument to Mammoth Pool. We embarked with minimal information and worked hard to figure out the complex puzzles of San Joaquin gorges. Now done by at least one group a year, it was described in the classic Holbek & Stanley guide book as "the run to do after you've done everything else". One might ask why we were back. The majority of our group had already done the run multiple times an knew the suffering involved. Perhaps the question is not why, but why not? We'd be adding in an extra three miles of hiking and four wood infested river miles to the already exhausting first day. But that's just hard work, and if you're scared of hard work the Middle San Joaquin is the wrong place to be. Pain is temporary, glory is forever. Glory? We're just some morons floating down a river in a boat. Pain is temporary, great memories last forever. Until you forget them. This is the ultimate kayaking camping trip.
Middy Tilghman will boof for good camping.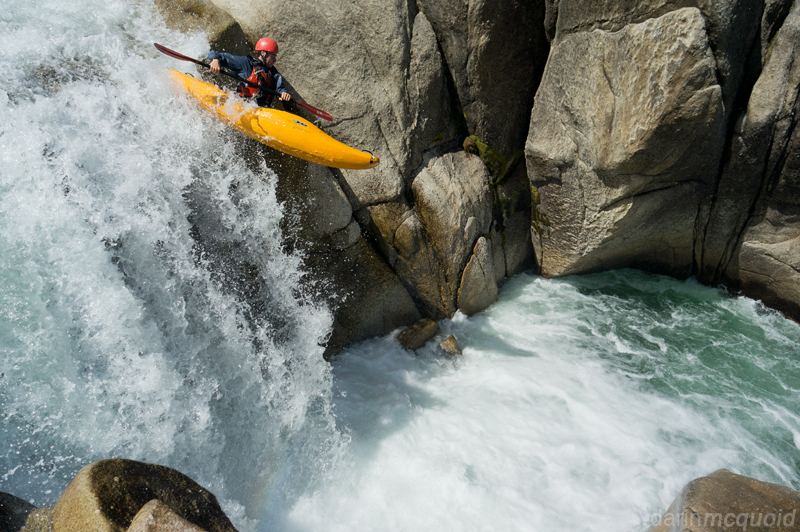 Consolation camp isn't too bad.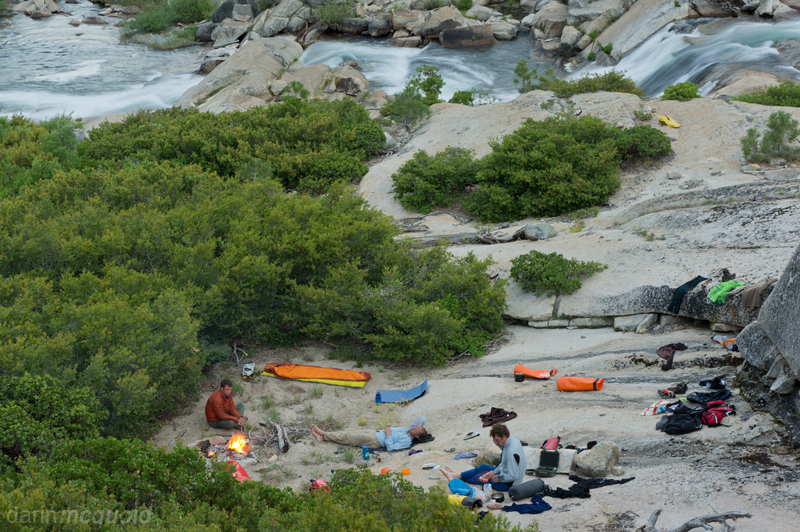 Just remember, the Middle Fork San Joaquin is not a good place to store a kayak.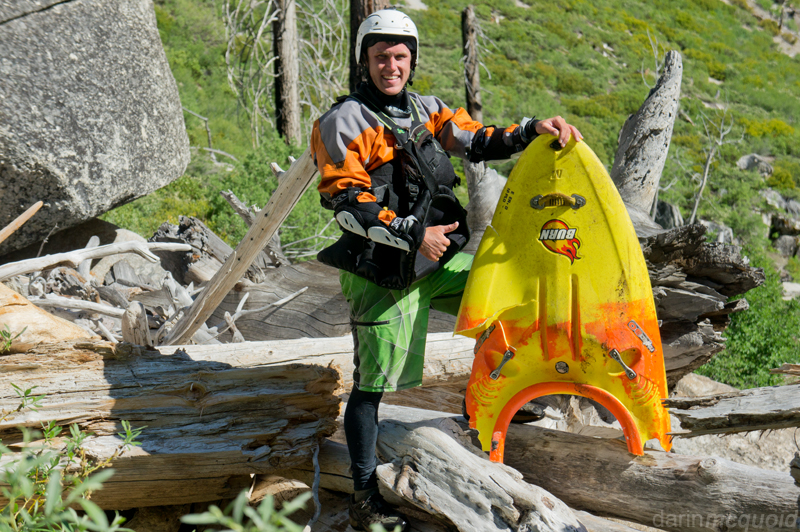 Thomas Moore will run big interesting slides to access pristine campsites.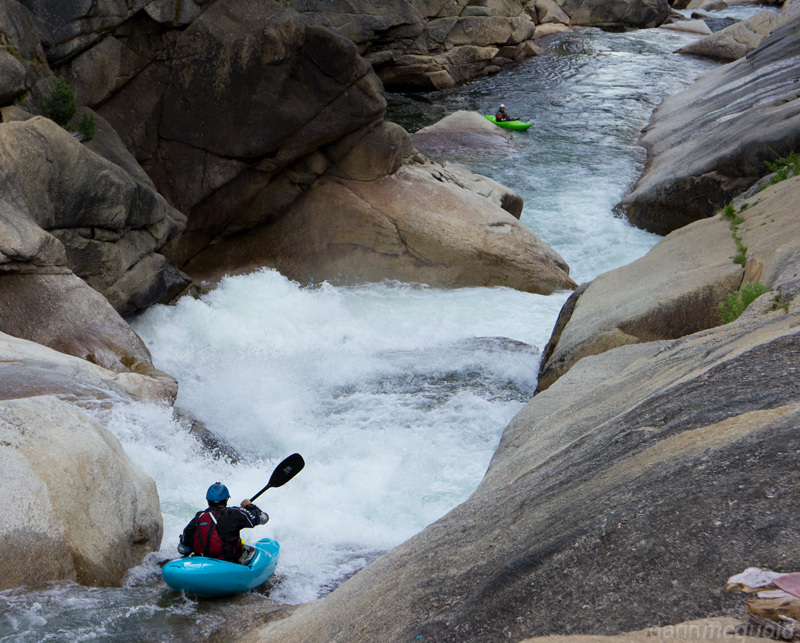 I'd been wanting to camp here for years. Deep down in with a view of balloon dome.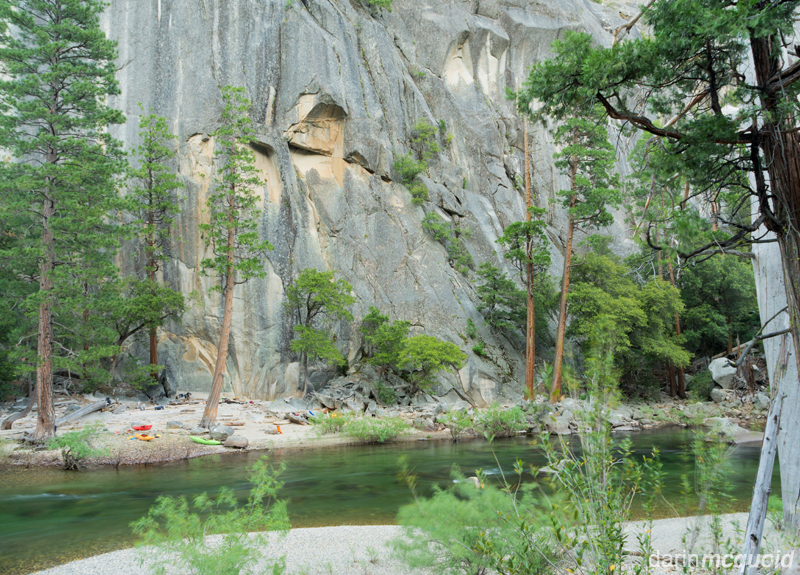 We finished the run in only three days, but strong winds and a ride scheduled for the next day saw us camping on Mammoth Pool. We paddled out in the morning, finding it too easy with no wind. Good thing the road was closed, and we got to enjoy hiking out of Mammoth Pool too!