As we know, the only constant is change. As the Argentina/Chile trip looms ahead I started packing today and unsurprisingly made a few revisions to my
camera gear list
.
Out: Nikkor 80-200mm f/4.5-5.6 AF-D, it has good optical quality but is the kind of lens that gave all AF lenses a bad reputation for manual focusing. I've never seen a poorer handling focus ring, perhaps it's just my copy. In: Nikon 75-150 Series E, not as small or light, and notorious for poor handling, but when compared to the 80-200 the handling is exquisite.
Out: SB-800. It's not that heavy until you add in four AA batteries, then it takes up a good bit of space and is heavy with batteries installed. I prefer natural light and don't
need
to capture shots on this trip. In: Nikkor 85mm f/1.8G AF-S. Light, sharp, great for portraits and has a nice overall rendering.
Out: FM2. Two cameras is enough. If both have issues on the trip, well I guess I just wasn't meant to capture those images. In: Nikkor 5.8cm f/1.4, a true relic with beautiful rendering and useless at f/1.4. I just like the way images from this lens look, it's fun on the NEX series.
So far the Tamron 70-300mm VC is a very decent performer. The AF performance speed does not match the Nikkor counterpart, and the VC is...different. I think it will take some time to adjust to. I do like that AF-ON triggers the VC on the Tamron while it does not on the Nikon 70-300VR. I liked the
Nikkor 70-300mm VR
a lot too, except at 300mm. I sold it thinking I wouldn't need it as an owner of the Nikon 70-200mm f/2.8, but have since realized that the 70-200mm is just too heavy for traveling. I may just like the Tamron more than the Nikon. Time will tell. So far the rendering is very nice.
Off season backpacking: just about guaranteed solitude. Well below freezing at 7,800' and swimming is not an option. Eddy Mountain in the background at Upper Deadfall Lake.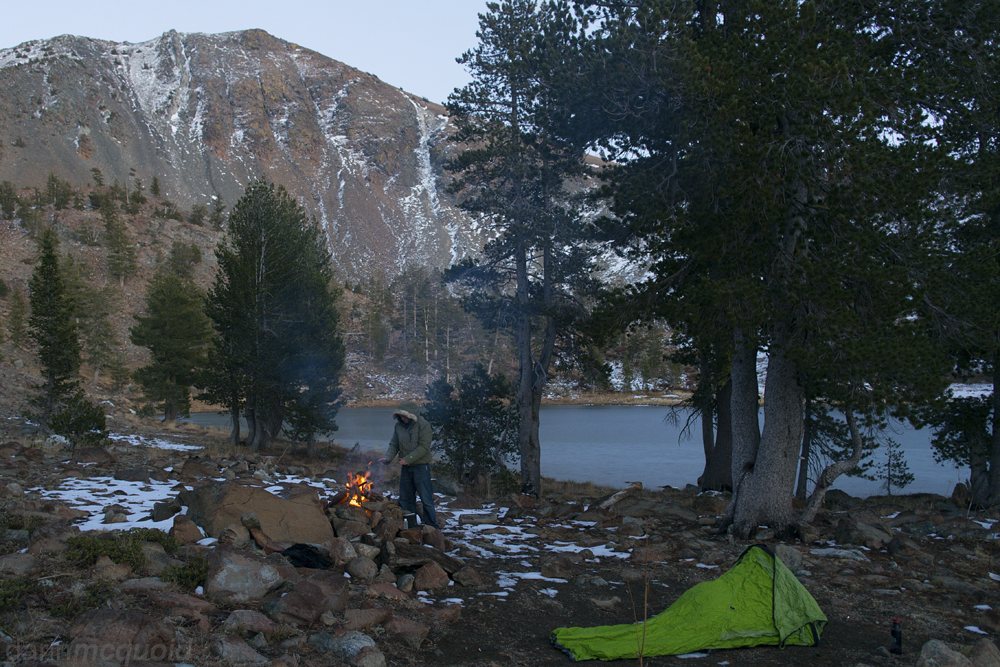 Sony NEX-5r, Sigma 19mm f/2.8 EX DN @ 1/80 f/2.8 ISO 400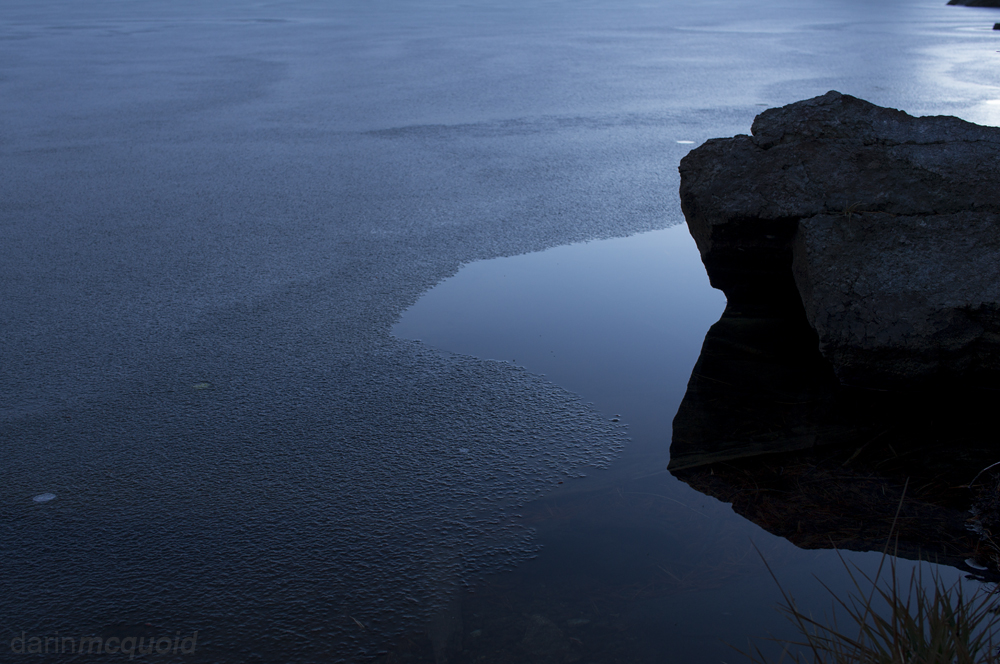 Sony NEX-5r, Sigma 30mm f/2.8 EX DN @ 2" f/5.6 ISO 100