Nick Gottlieb

Nick grew up in New York City and began kayaking at summer camp in VT at the age of 11. A year or two at camp got him hooked, so he discovered the infamous HACKS kayak club of Northwest Connecticut (read: he was corrupted at the age of 14) on the Housatonic River. When he got his driver's license, he began skipping school to go kayaking regularly. After high school, Nick attended a little-known four-year institution called Dartmouth College just minutes from the first place he paddled whitewater. Unsurprisingly, he spent more time kayaking than going to class, and received grants from the college to paddle all over North America. Now, Nick supports himself as a freelance web developer / full-time kayaker / aspiring photographer. Keep an eye out in Rapid Magazine's March issue for his first published photo. In the winters, you'll usually find him paddling upstream on nearly frozen rivers in VT in a sea kayak. In the summers, he lives in a small mobile home with the words "Subaru Outback" written on the back with his black lab.
Arlyn Agababian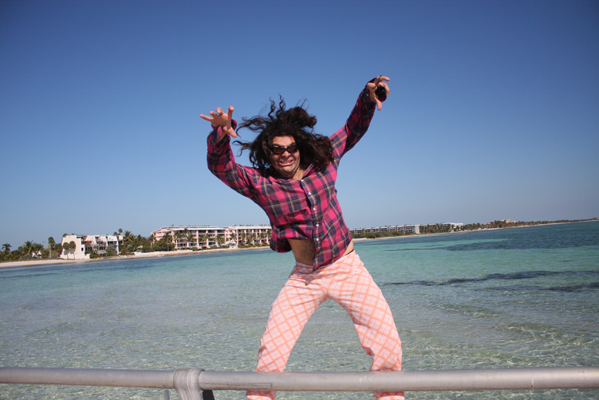 Born and raised in the Florida Keys I was unaware that the rest of the country sees snow and cold temperatures for half the year growing up. I had this big plan to get out and see the world after I graduated high school, no way was I going to allow myself to get sucked into the island lifestyle that is so easy to bump into in Key West. So I bought a 1000 dollar truck put a camper top on it painted a bunch of cool island images on it and covered it with stickers (my favorite "honk if you love reggae"). I dirt bagged around worked on farms, slept on couches, slept in the dirt, and ate way to many peanut butter sandwiches. My goal most days was to do whatever I wanted and spend no money in the process, I kept to my roots and brought the island lifestyle to the mainland and had a blast doing it. I feel in love with whitewater in WV and six years later I'm still in an amazing romance. I'm in school now, currently working on a double major at UNC Asheville environmental science and kayaking!
Jim Janney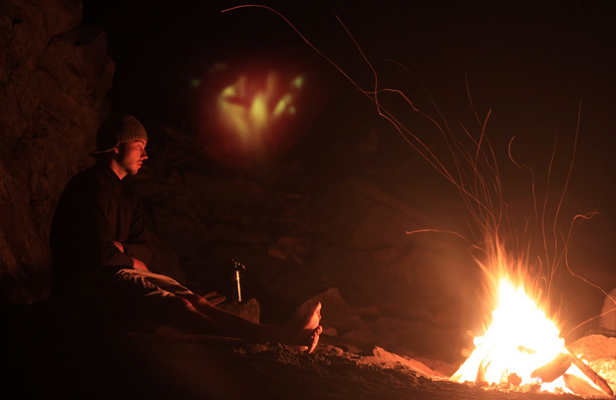 I'm an engineer, so a 200 word bio is probably gonna be a bit of a stretch. In general, I'm a fairly upstanding citizen as far as kayakers go. At least my Mom calls me the "good son", although that may change now that my little bro is finally earning an honest buck in addition to being a dirtbag kayaker. When I'm not at work playing Jimmy Neutron (seriously, I work at a Neutron Source), I prefer to spend my time schlepping my kayak into the most remote corners of the Earth just to experience something a little off the beaten path. At least that's how I like to think about it, but most of my friends just say I'm not having fun until I'm suffering. Regardless, I just prefer to drink life from a fire hose.
Tom Janney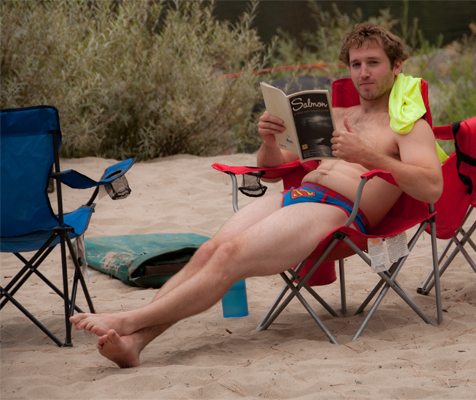 I've been around the water my whole life, I grew up in St.
Louis, MO and was born into a family of rafters. I cut my
teeth on classic overnight whitewater out west from the middle
fork of the salmon to the grand canyon and everything in
between. I moved out to Colorado for college and have been
out here ever since. I started kayaking seriously about 6
years ago and began taking pictures soon after; I figured if
I wasn't running the shit maybe I should take pictures of
people who are (or I just wanted help remembering cool
places?). Over the past few years I have been running more
expedition style class 5 whitewater but at the same time going
back to my roots of great overnight rafting trips. The trips
provide such different shooting conditions on one hand I am
sometimes so scared of the whitewater that it is hard to think
about taking pictures. On the other I am so relaxed and taken
back by my surroundings (maybe had a few to many brews?) that
I forget to snap a few pics, but both are fun as hell. I am
pretty excited to see other's photographs from around the
world and amazed at what people are capturing these days.
Jakub Sedivy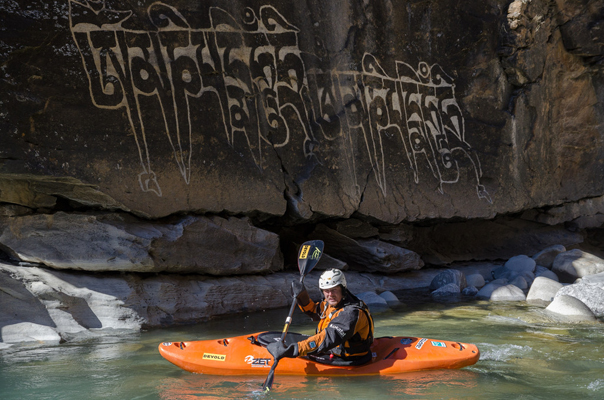 I have been traveling and kayaking around the world for the last five years, trying to capture as much of my travels and experience on my camera. My kayak and desire to see new places and more rivers has taken me all around the world to first descents in Southern Patagonia, deep canyons of Dolpa region in Nepal, amazing slides in Northern Norway, deep forests of BC or just sony sweet days on the granite runs in Piemonte or Tessin. I have tried my best to catch the atmosphere of these amazing places as well as the sport of kayaking.
Greg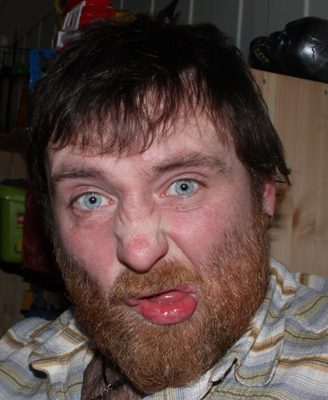 Greig grew up in a small village on the south west coast of Scotland. It is rumoured that even as a young boy he already had his distinctive beard. Starting whitewater kayaking at the age of 13 he fell in love with rivers. Despite growing up in this iddylic land of plenty he was soon lured away by the call of adventure and excotic rivers. Working as a river guide in Austria, Costa Rica , Uganda and Norway proved a good cover for his real job as International Man Of Mystery. While in the off season he moonlighted as a pirate with the notorious Captian Redbeard sailing the seven seas looking for plunder. He has now setteled in Norway where he discovered the joys of off-piste skiing which put an end to his endless summers. Greig now spends his summers working as a photoboater for a raft company and his winters wrestling polar bears. About 10 years ago he got his first D-SLR and now takes a camera everywhere which provides ample excuses to procrastinate at big drops or rapids. Over 20 years of kayaking later Greig still does not know what he will be when he grows up.
Ben York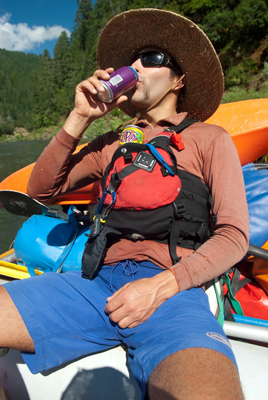 I was born in the raging metropolis of Carson City, Nevada. From there my life could only progress in an upwardly direction. I was moved to the mountains south of South Lake Tahoe, then to Southern California when I was nine. I got my first kayak when I was 10, a New Wave squirt boat, paddled out in to the ocean, and got completely handled. I swore never to go near the water again.
After a 7 year hiatus during which I moved to India, and then to England for highschool, I found myself confronting my old squirt boat back in Cali. Taking it back in to the surf, I was delighted to find that the waves had gotten a lot smaller and more manageable in my absence. Finding kayaking enjoyable, I chose to go to college at Humboldt State, so I could try boating on rivers, instead of just surfing.
I now teach at a small school in Southern Humboldt County. I spend most summers based out of Tahoe, boat when I can, and try to enjoy things as much as possible. I like Ice-cream, Pizza, and swimming out of caves.
Leif Anderson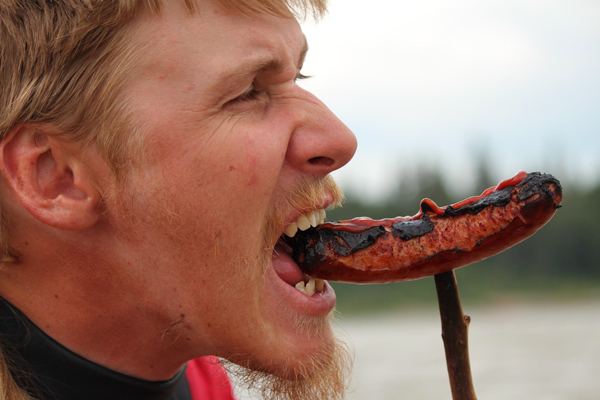 I started paddling in 1996, which means that I've been a kayaker for more than half my life now. Kayaking is my real passion, but over time I have begun to enjoy documenting that passion through photography. Paddling can take you to some very unique and beautiful places, and can also present you with some breathtaking moments. Photographing and freezing those moments evokes emotions in me that nothing else can. I love the suspense of a photograph of a person about to run a drop, or the magic of a photo capturing the essence of a sweet gorge that can only be reached by kayak. I also love sausages. That has nothing to do with the contest, they're just very tasty.
In my free time, I am working on my PhD in theoretical physics; I study chaos theory. Everyone needs a hobby.
Adrian Tregoning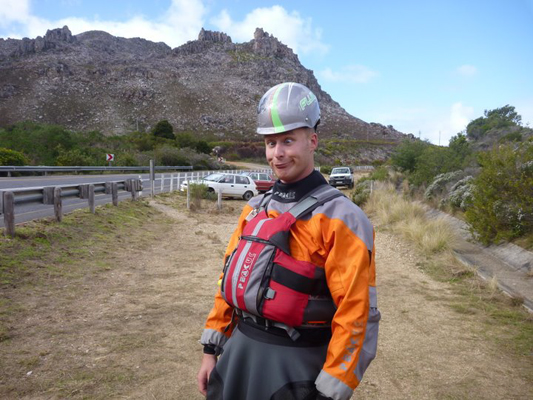 I was born in the northern province of South Africa in 1982. I took to sampling various towns across the country and finally I settled down at Lagoon Beach, in Cape Town. By day I'm a mechanical design engineer specializing in materials handling for a company mainly involved in diamond mines. But after hours and on weekends I enjoy whitewater kayaking (if it ever rains down here), surf kayaking, bodyboarding, surfing and as much windsurfing as I can stand. Failing that there is always fishing for bass, fly fishing, chess, hiking and of course, photography.
Photography is still just an interest of mine and will never be a full time thing, but capturing beautiful moments and being able to relive the special times through a photograph is what really draws me to the practice. The beauty being that one can capture a scene or a moment, exactly how one desires. I've never been on any courses and am not a 'tech-freak', I judge photos by the way they make me feel, and I like to be happy, and in the water :)
Max Ovett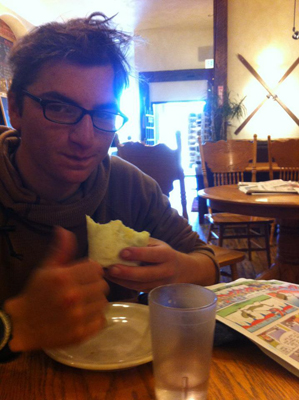 My name is Max Ovett, and I have grown up paddling around the southeast. My brother Sam and I got into to paddling around the ages of 9 and 13 and we are now 18 and 21 years old. Both of us have developed as team and one coherent unit, we have been nicknamed the SMAXbros. The reasons I paddle are extremely diverse from the thrill of running a rapid to the feeling of having to push my limits not just in the physical realm but in the mental as well. Having an ever-existent paddling partner my brother Sam, has allowed each of us to charge harder and steadily try and one up each other because of our friendly sibling rivalry. This challenge has led to many adventures, and each of us to progress as a paddler. Currently I am sophomore at the University of Georgia in Athens, GA working on a degree in civil engineering degree that will hopefully lead to work in the field of hydrology and the removal/building of dams.
Sam Ovett

My name is Sam Ovett I started kayaking at 12 years old. I primarily paddle with my younger brother. His name is Max. We are three years apart. Our parents got us into outdoor sports and activities when we were little with safety and skill building always being the first step in learning. We both did scouts and achieved our Eagle Scout Awards. We got to participate in a lot of outdoor activities through those experiences, as well as others. Most of our paddling has been in the Southeastern United States. I am about to graduate with an undergraduate degree in Environmental Sciences and I like to paddle because: It has the potential/does to encompass a few of my favorite things. Logistics, technical precision, physically demanding stuff, absolute focus, and water. I took this photo on Max's 18th birthday. We celebrated his birthday by both running Sunshine on the Green River Narrows for the first time. I love paddling with Max because we are very competitive with each other. This pushes me to run cleaner, smoother and bigger lines. Life is good.
Mikkel St.Jean-Duncan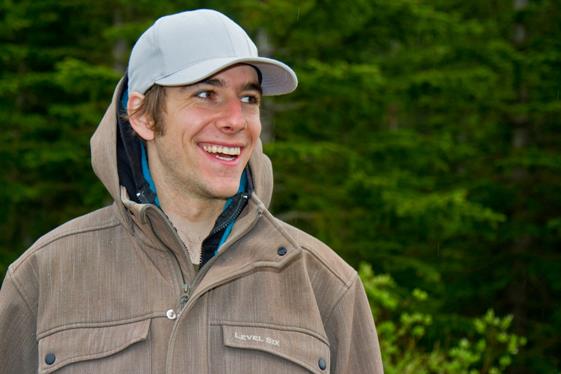 I grew up in a kayak, my first experience was on the Kananaskis River at age 4 and I never looked back. From the young age of 11 I have competed in various aspects of the sport, the slalom nationals at age 11 and 12, freestyle worlds at age 17 and many extreme races since. I spend a large portion of my time teaching kayaking with both Endless Adventure in Nelson and Aquabatics in Calgary trying to share my passion of kayaking with others. I especially enjoys exploring the creeks around B.C. And Alberta trying to find those hidden gems. These days I find my self spending more time than I would like in front of computer while I work on finishing a Computer Engineering Degree. With only 2 more months to go I can see the light at the end of the tunnel and with any luck all the hard work will pay off.
John Webster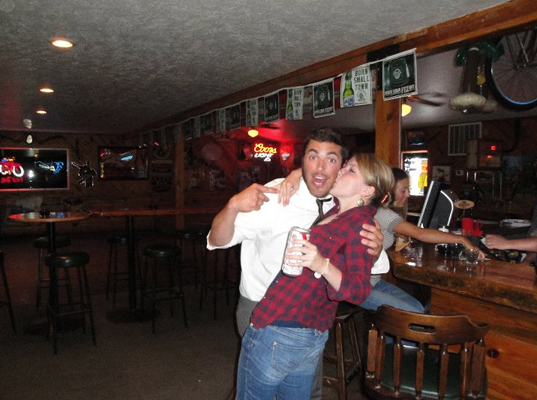 I'm John Webster and I come from Boise, Idaho. Whitewater photography has been in my life for the past 3 years. I started working up on the Payette River as a rafting photographer in 2010. Ever since then I have fallen in love with the culture and experiences that whitewater has given me. In high school I got my first D-SLR and ever since then I have wanted to express myself through extreme sports photography. When I first started working on the river I did not know anything about kayaking or whitewater in general. When I started shooting kayaking, I began observing how my friends paddled and took on the rivers around us. Over time I got the feel of what lines they would take and how I should compose my photos. Now I am presently in love with shooting whitewater photography. It brings a lot to the table and I love how much you can express emotion through this amazing sport and medium. I'm surrounded by a lot of talented paddlers so it has been a perfect mixture of whitewater talent and the desire to produce high quality images. I look forward to the coming seasons.
Laurent Guyot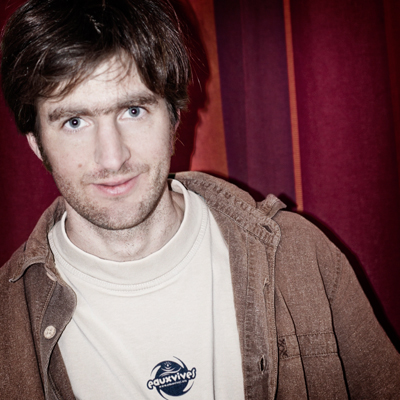 I discovered kayaking through school sports courses that took place at the local club. I liked the activity and I joined the club, training on flatwater and rolling in the pool for a few years.
Occasionally trips over the waves downstream of dams were organized but it does not interest me. I didn't want to capsize in these strong flows with eddies full of garbage. That's not good place to swim!
I discovered the joys of wild water during a training camp on the river Drance, a Grade III river that flows into Lake Leman. We camped on the lake shore and the atmosphere was fantastic with friends. During this trip I took the taste for outdoors life and Stinky polypro.
When I was 18, a friend suggested that we explore the Ardèche creeks. After many hours on the road, our car stops in the middle of nowhere. Supposedly, a river flows down in the canyon, hidden by vegetation. We change our clothes, go down with our equipment and are faced with the Limony Falls (30 foot high). Access to the bottom of the falls is complicated so we must put in upstream. That is how my passion is born for extreme kayaking.
Following this event, I start looking for information on navigable rivers and contacting other paddlers to travel and navigate new places. I started taking pictures to explain to my mother what I was doing during my weekends. These I used to illustrate information from the rivers and shared it on the internet. It was only gradually that I am interested in the photo as such. I bought a digital SLR, I read a lot of books, magazines, I joined the photography club in my village and spent hours looking at pictures. All this to try and understand what makes one photograph more interesting than another.