Ian Buckley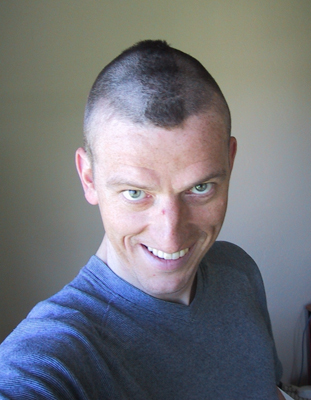 Ian grew up in Machester England, a place where all colors are shades of grey, and kayaking is merely another of many ways to be cold and wet. Hearing rumors of a giant yellow ball of fire in the Southern sky, he briefly considered becoming a nomadic dirtbag, before discovering that being an International man of mystery was more lucrative. Several countries later he landed in the promised land of Northern California where he randomly found himself working with some clever folks at some place called JPL NASA who were busy designing digital camera's to go to Mars. Invigorated by the potential of making a digital camera he locked his film camera's away in the closet and never looked back. He has more recently discovered that taking photographs of people running gnarly rapids is a great way to disguise the fact that you are actually portaging the drop.
Gavin Hart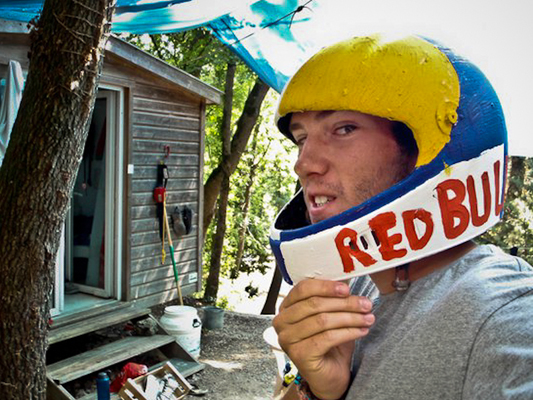 Gavin Hart, 21, I am originally from Poole, Dorset on the south coast of the UK. I am student currently studying Adventure and Media in Carlisle, Cumbria. At present my mind is focused on paddling and its constantly negatively effecting my studies whether it be planning days out, editing my photos and video or reading about other peoples undertakings. I'm striving to progress my paddling ability and photography in the sport to a level where I can keep up with the idols and champions of our sport .
My inspiration to live and paddle comes from family, friends and then all the online content that is being captured and created by athletes, musicians, photographers and film makers showing there whitewater aptitude and skill. The dream is to become recognized in the paddling community as a person to document and capture all things paddling related including events, expeditions and all the adventures that are heavily woven into our lifestyles. To do well in this world at present is a biatch. For a lot of us paddling is our release, allowing us to reset, carry on and ride out the storms that are thrown at us.
Adam Hackenberg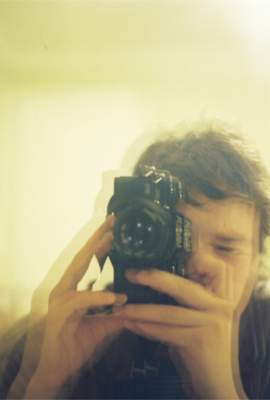 a foul mouth demon, dropped his ease, strolled around, tilled the soil, and planted weeds. they grew to constrict, grew into thickets, mull time to mal mounds, what was meant to be, a fertile valley. the field knew not its place, not a meaning or way, for control had faltered, balance had weighed, tipped the scales, and chaos crows came, hobbled about in a paradise made, delectable steal, carrion craze. the neighbors use to wave, now shuffle quickly away, lower their head, pretend not to notice, the fickle fret man, gone into reclusion, found his seclusion, from populous box and crate, a useful straight lace, instead in apathy's rebellion, plaque, pills and powerless. frightened by a high esteemed trace.
chattooga river photo boater, boating 12 years. 22 years old.
i like rocks, the space between stones, and setting stones laid in the earth.
i like water, the space between stones, and water in the cracks of earth.
i like not moving, the space between stones, and letting water pass between those stones.
i like peeing, and excreting shit out my ass hole.
i like counting fingers and toes, hoping i'll get to 20 every time.
fish sit and look at things, walk with the woods, with underwater sea creatures, sea weed (everywhere)!!!!
Evan Garcia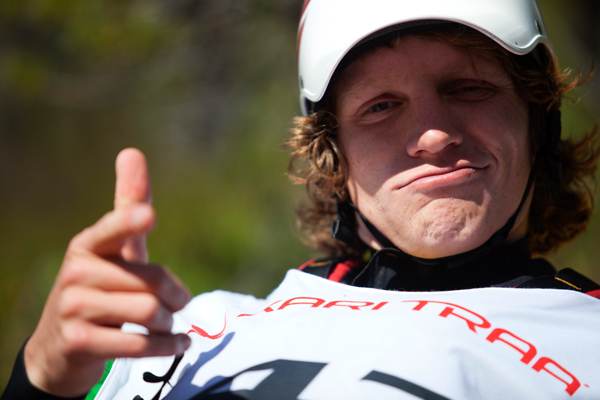 My name is Evan Garcia, I am 24 years old and I have been kayaking for 14 years now. I got into Photography over a long period of time. I started out using an old Hi-8 video camera and then started steeling my dads Canon to go shoot my brother running small creeks all over Montana. I stuck with the video side of things until I bought a 7D in 2010 and I have been shooting tons of still images since. I love kayaking and I love pictures of the adventures I go on!
Daniel Rucker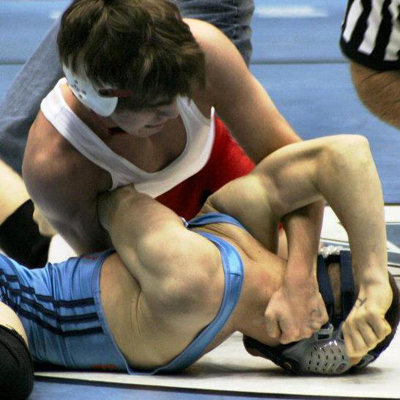 I was born in raised in Woodstock, Ga, and recently engaged to my beautiful fiancé Ryan Lee. I went to college in Kentucky on a wrestling scholarship, and majored in Business Management. While in college I became a raft guide on the Ocoee River, this is when I fell in love with whitewater. During training I started kayaking the Ocoee without knowing how to roll. There was a group of 4 or 5 of us that all went down the Ocoee without a roll. The group soon got the name Team No Roll, then our mascot was an easy choice the Turtle. Even though by the end of the summer we all had rolls the name stuck. After Graduation I moved to Chattanooga, TN, because there is a lot more whitewater in TN. A few years after learning how to kayak, I found a new aspect of kayaking, photography. The last few years, I have been challenging myself to run harder whitewater, and take better photos.
Xavier Engle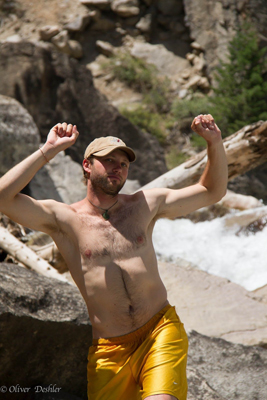 My name's Xavier, and I love to dance. I grew up paddling in Alaska, and my first ever kayaking pump-up mix was Dance Hits of '96 Supermix; my favorite track was Zombie (Club Remix) by the Cranberries, a genuine classic. Things have pretty much gone downhill from there. This photo was taken during in impromptu dance party at Sunshine Creek on the Clark's Fork of the Yellowstone; the spirituality of that place certainly moved me. Currently, I'm a first year medical student at the University of Washington Alaska WWAMI program, where the closest I generally get to running the shit is C. dificile. I look forward to years of "playing doctor" ;) with all my best boating buddies, in beautiful, remote, inescapable gorges. I was inspired to enter this contest because of the high calibre of entrants thus far, including many of my mentors on and off the water. For instance, Nick "Chico" Gottlieb showed me how to party in college, Tom Janney taught me everything I know about women, and Leif Anderson unequivocally demonstrated to me the practicality of mullets. I'm titillated to think of this entry being posted alongside theirs.
Scott Martin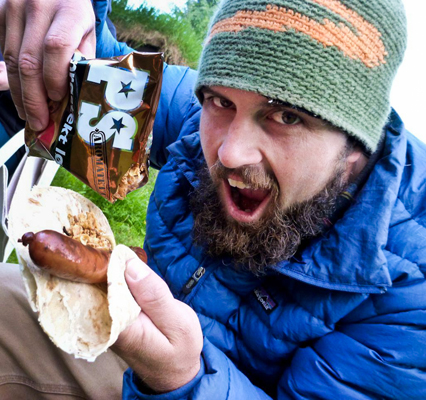 Scott grew up in a tiny coastal town on the East Coast of South Africa. Running carelessly with no clothes on with local kids, was the start of expressing himself. Later his family moved to the City of Cape Town, South Africa where at the old age of 14 started working as a river guide on the infamous Orange River (South Africa). Spending countless school holidays, working on a multi day river trip in the desert sprung his interest into the natural world and photography. A simple 35mm point and shoot camera started the frenzy to capture the natural world from a river travelers point of view. At 22 years old, an invite to document on film and video, an expedition on the Rio Apurimac (Peru) made him decide to follow his two biggest passions in life; rivers and photography. Through these passions he has managed to fill up one passport with colorful stamps in search of new rivers and adventures, he is busy working on filling his second.
David Spiegel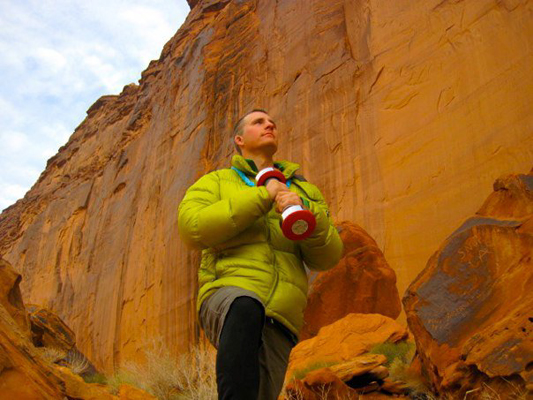 I love playing in boats. I was fortunate enough to start rafting and floating rivers with my family at a young age, and learned how to kayak at Otter Bar kayak school when I was 11 years old. I've been kayaking, rafting, canoeing, and swimming as many rivers as possible ever since. Somewhere along the way, I started taking pictures of all of these awesome adventures with friends. This past summer, I had a sweet opportunity to paddle approximately 900 miles of the Colorado River from Rocky Mountain National Park all the way to Lake Mead. Along the way, I invented the sport of desert shake weighting. These days, I'm living and boating up in the good o'l pacific northwest, where the rain is plentiful and the waters are beautiful.
Eric Chance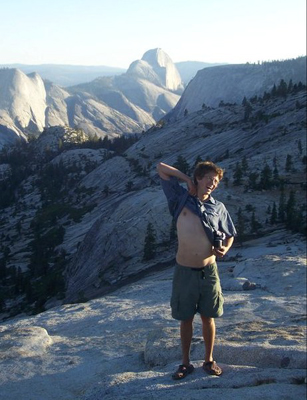 I enjoy long walks on the beach, sunsets and running the shit. I grew up in Baltimore where I started sea kayaking with my dad on the Chesapeake Bay at the age of 10. By the next summer we had moved on to whitewater and I've never looked back. After that, I went to college at Virginia Tech where I did my best to paddle more than I went to class. Now I have a "real job" in Boone, NC as a Water Quality Specialist at an environmental non-profit, Appalachian Voices. I can usually be found squeezing in laps on the Watauga, Elk and Linville Rivers before or after work and occasionally stopping to take pictures.
Brian Murphy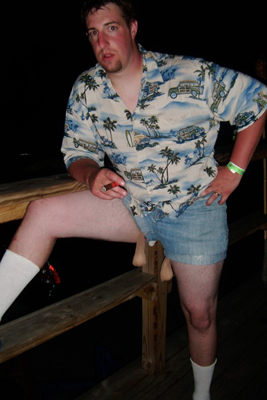 Brian grew up watching Curious George and playing with teenage mutant ninja turtles in central New York. Intense nerf wars and video games with friends were common, however his family managed to bring him on camping trips throughout the Adirondacks. Here his father introduced him to whitewater rafting on the Moose River in early April. Brrr. Learning to kayak came a few years later. Brian first entered Clarkson University to play lacrosse and consume beer. He took a long semester in Austria and traveled Europe until he was tired and broke. Along the trail he met a cute Finnish girl. She was sworn to secrecy and moved to 'Merica where she was tricked into marriage. Now Brian could focus on working full time as a supply chain professional...A.K.A. manage process to get goods from A to B efficiently and cost effectively and of course go kayaking. Kayaking lead to exploring in photography. Brian took a lot of photographs in his travels through Europe, but most enjoyed the challenge of getting the action shot in whitewater kayaking. He continues to practice on the go while learning his craft. You can find him exploring northeastern rivers, playing with his dog Titan, or cuddling Mrs. Murphy in NY.
Bryon Dorr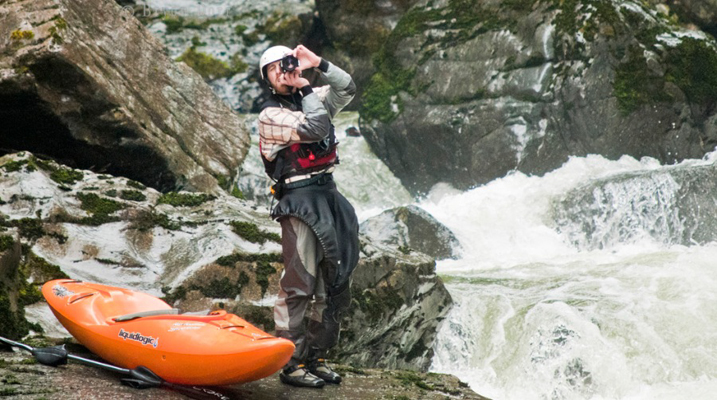 I started kayaking with the Towson University Kayak Club and was quickly addicted to the sport. After a semester abroad in Tasmania, I was fully hooked, as the paddling community and spectacular wilderness will stick with me for life. I've now seen most sides of the sport and industry: as an instructor, competitor, event organizer, athlete manager, rep, distributor, retail manager/buyer, product designer, photographer/videographer and manufacturer. I truly love this sport and look forward to exploring more of the world with a boat and camera. I have kayaked in Australia, New Zealand, Costa Rica, Canada, South Africa, Zambia and all across the US. I now live in a Sportsmobile Van traveling full time and looking for that next great adventure. Currently working on a round the world overland mission that will include a ton of creeking, surf kayaking and a bit of playboating. You can follow my exploits and see my photos at www.ExploringElements.com.
Brian Vogt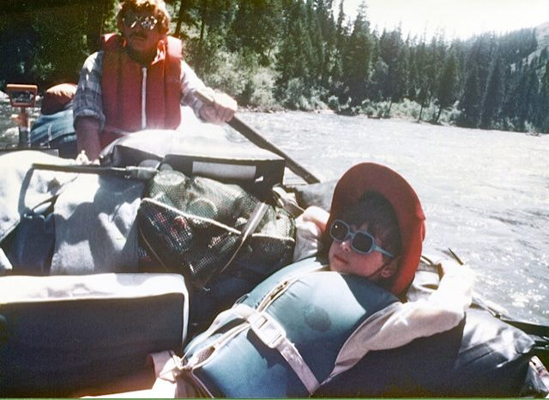 I've boated since before I can remember. I love canyons. Always have. There's a certain state of mind that comes with running miles of wilderness whitewater, a feeling of an extended timeless now. I love watching the water fall away, the ever-changing walls drifting past. Cameras are a fun way to enhance that dance with water. A good frame is often as satisfying as a good line.
Natalie Anderson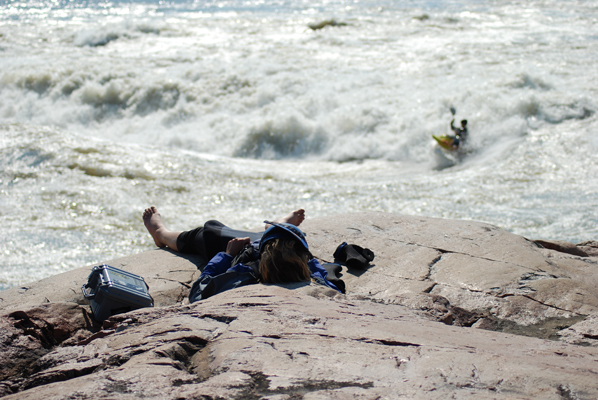 I learned how to read water sitting on my dad's lap while he rowed when I was small enough to be zipped up in his life vest. Ever since then, I couldn't be separated from the river. My love for rivers and their canyons has led me to kayaking, my partner, Leif, and to a science career studying them. My favorite places in the world are in deep canyons and gorges, especially when the walls are tight. There is just an amazing sense of wonder, mystery and grandness. I have to admit that most of the time I just like to soak it in, but ocasionally I grab the camera and am able to capture the essence of the place.
Mike Leeds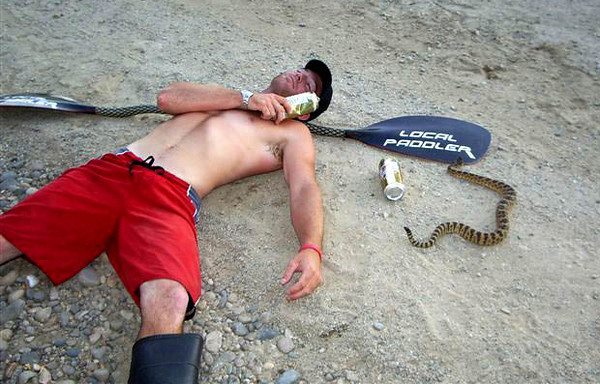 Hello my name is Mike Leeds, I started Kayaking in 97', and fell in love with the sport instantly. After a shoulder injury in 08', I turned my focus to photography as my kayaking was then very limited. A dislocation in 2011, followed by surgery, I am now very happy to be kayaking again. I am a big supporter of the sport and have also enjoyed being inspired by the many amazing whitewater kayaking photographers along with their images over the years.
My favorite subjects to shoot are Landscape, Kayaking, Lifestyle, and learning off camera lighting techniques. Favorite photographers that inspired me to pick up a camera, Grant Amaral, Erik Boomer, Charlie Munsey, Mark Lisk, Steve Sieren, just to name a few.