Votes are in and two are advancing. As would be expected at this point, they were all close calls.
Eric Chance entered two images from beautiful British Columbia.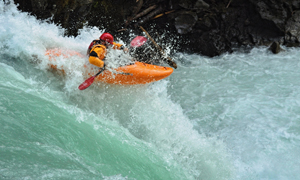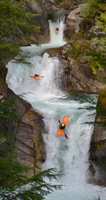 I like both of Eric's shots, although I am not a huge fan of sequences it shows nice lines on Rodgers Creek, and both make me want to kayak. As one of the judges said "cause that Callahan shot is just so perfectly timed..." With this pair Eric advances to finals.
Natalie Kramer-Anderson with two entries.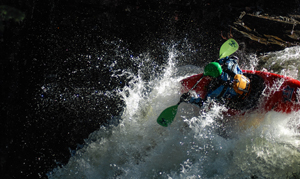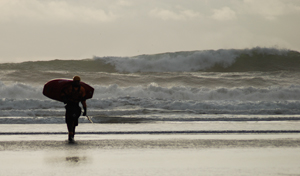 In my opinion Natalie's first shot has the best lighting of any in the competition so far. Unfortunately the paddlers position just doesn't complete the shot, if they had that paddle stroke in this shot would really sing and come into its own. I personally don't find the second shot too compelling, but perhaps that's because the ocean and I are not particularly good mates.
Ian Buckley brings us two shots from California.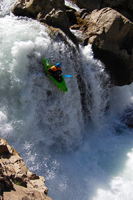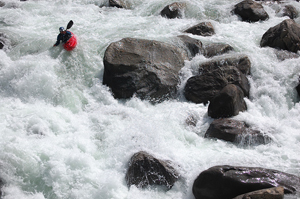 His second image received acclaim from the judges, but they didn't like the image of me in the green boat as much. Probably because I'm leaning too far back and not looking aggressive enough.
Adrian Tregonning with two images full of nice light.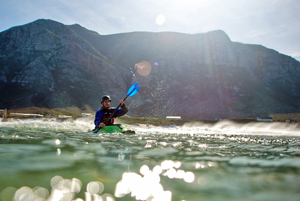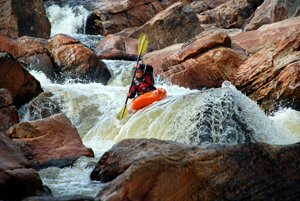 So far Adrian has submitted the most unique images, and this round is no exception. The lighting is fantastic in both, although in the second image the rock in the bottom really drives me nuts, because it blocks the view of what's about to happen. As a judge said "great but boring". Regardless, Adrian squeezes out Ian to move into finals.
Adrian and Eric will be advancing into finals and both have already won a Canoe and Kayak subscription, WRSI Current Pro and Kokatat Maximus Primes thanks to our awesome sponsors. Stay tuned for the final round, where the winner will take home a WRSI Helmet of choice and Werner paddle of choice.