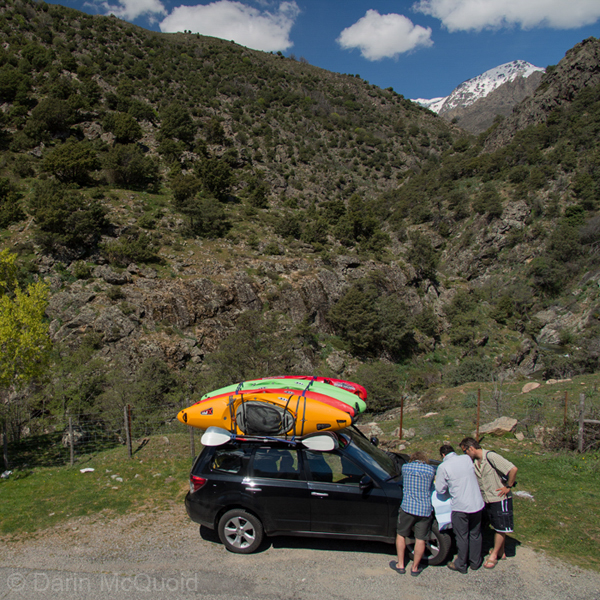 Fresh bread with Café au lait at a quaint cafe and we're heading to the Upper Golo, which is kind of ironic because it's described as the most California like scenery on Corsica.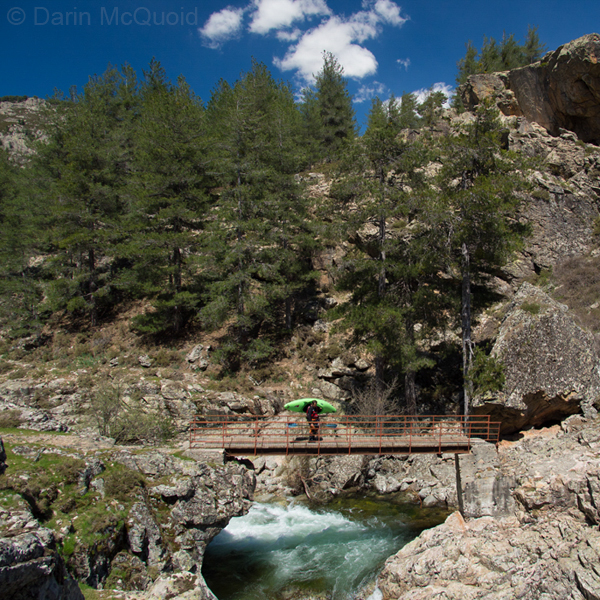 Clear cold water and blue skies, these are the days we dream of. The Upper Golo is a great way to adjust to style of paddling on the island, scenic grade three with a few harder rapids thrown in to get the heart rate up.
Rok Sribar on another glorious Corsican day.
Paul Gamache enters the first gorge.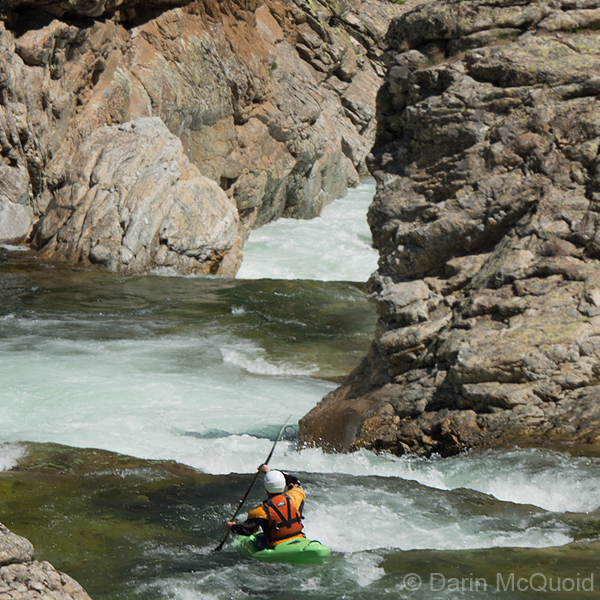 Paul Gamache, final gorge.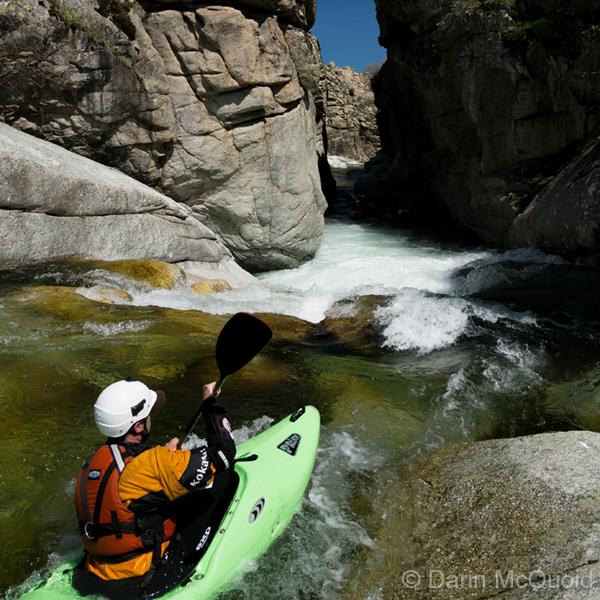 For most here the history is taken for granted, but to us every stone construction is a thing of wonder. Most buildings are ancient stone, so there is a lot of wonder going on, especially at take out where we get to experience a bridge from Roman times.