In the Sierra Nevada mountain range sits the obscure peak named Homer's Nose. It's not note worthy in many respects. It's just ten miles from our house in Three Rivers. It's only 9,023' tall. It's only 2.8 miles from a trailhead as the crow flies. It is not easy to summit. Visible from just a few miles up the South Fork Kaweah, there are three alternatives for approaching Homer's Nose. All are classified as rather humorous "extreme class 1". Perhaps the most popular route is from the South Fork Trailhead. This route starts at 3,000' and climbs quickly up a trail the park abandoned thirty some years ago. Maybe forty at this point. Regardless, as you would expect from a low elevation Sierra Nevada ecosystem it's quite overgrown and gone in many spots. Notorious for poison oak and thick brush we decided this wasn't the route for us. Another approach is by the Mineral King trailhead, making a 38 mile round trip journey through the wilderness with relatively minimal elevation gain. Unfortunately this option is not possible in the off season due to the closure of Mineral King road.
The last option is interesting. From the
East Fork Kaweah
put-in to Homer's Nose in twelve odd miles and six or seven thousand feet of elevation. The saving grace is that this route is primarily on old roads with no brush. The downside is both the length and crossing of private property. Patrolled private property. I puzzle over who would care if two people stroll a few miles on roads through nothing but forest? Knowing we'd be doing no harm we settled on this option for an attempt to reach Homer's Nose in a day. We bike quite often and figured brining bikes for the return trip made sense.
This may be the steepest road I've ever seen. I knew we wouldn't be riding it all, but I didn't expect to walk our bikes on nearly all of it. While maps show a 4wd road, it's actually in immaculate condition just very well gated.
A snack after a couple thousand feet at 8am.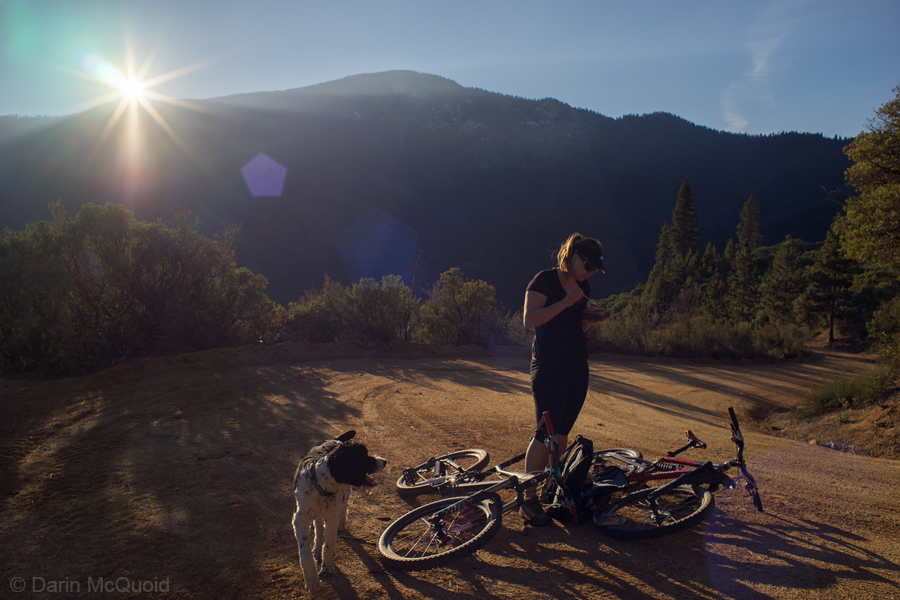 The steepest section ends at two gates and a fork. Following directions we take the left road that doesn't exist on maps and pause an old logging camp. Then the road gets overgrown for a short bit, but this route cut off a mile or two from the route on maps.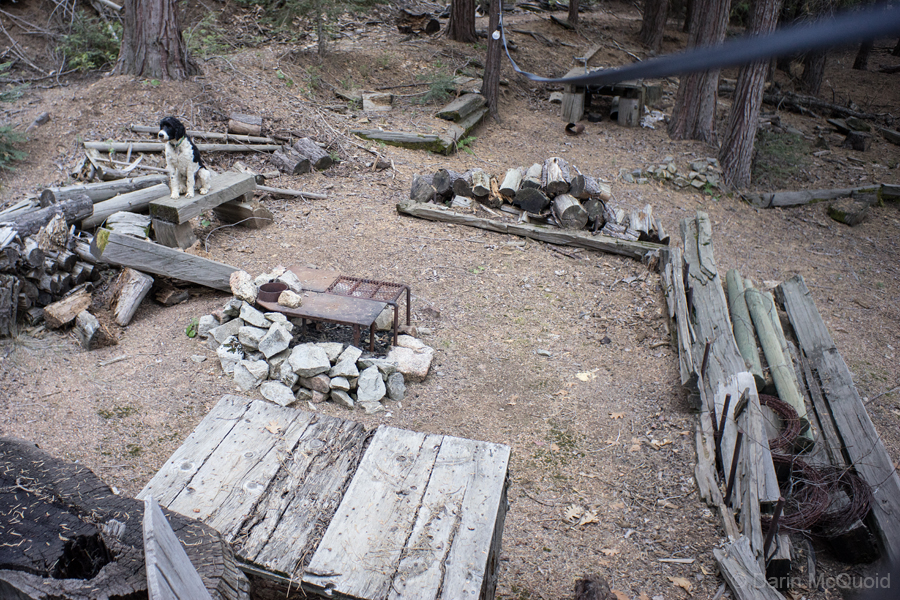 Just before noon we hit the end of the road and try to find the old trail that follows Salt Creek Ridge to Homer's Nose. We find the "virtually inconsequential" brush of 1998 to be more substantial in 2013. Shorts were probably not a great idea.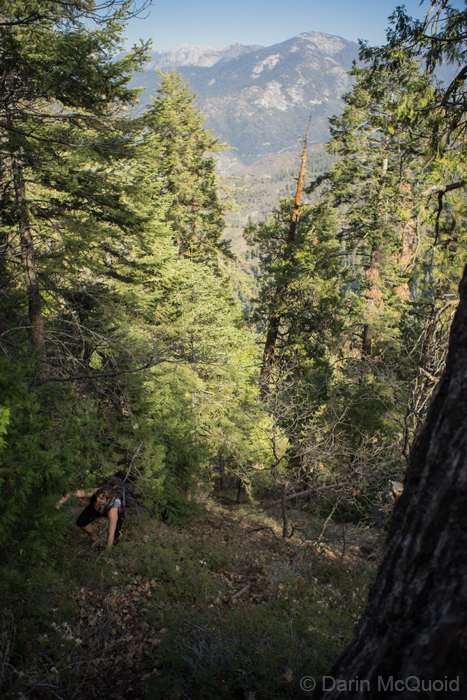 Then on the ridge line we find it, the old trail. It's in surprisingly good shape. What a shame to put so much effort into building a trail only to abandon it. We follow the trail up the ridge and continue on it as the ridge climbs to the left and the trail veers to the right. It's just going around the peak right? Too late it's obvious the trail we're on is the old one that drops by Palmer Cave and heads down to the South Kaweah. Perhaps some of the recent work here is why the trail is so obvious? Either way we are off track and decide to call it a day as it's early in the year and daylight only has a few hours left. We could make it...and finish in the dark...but January temps are pretty cold and we decide it's not worth the risk. Living here we can return any time.
Castle Rocks from the South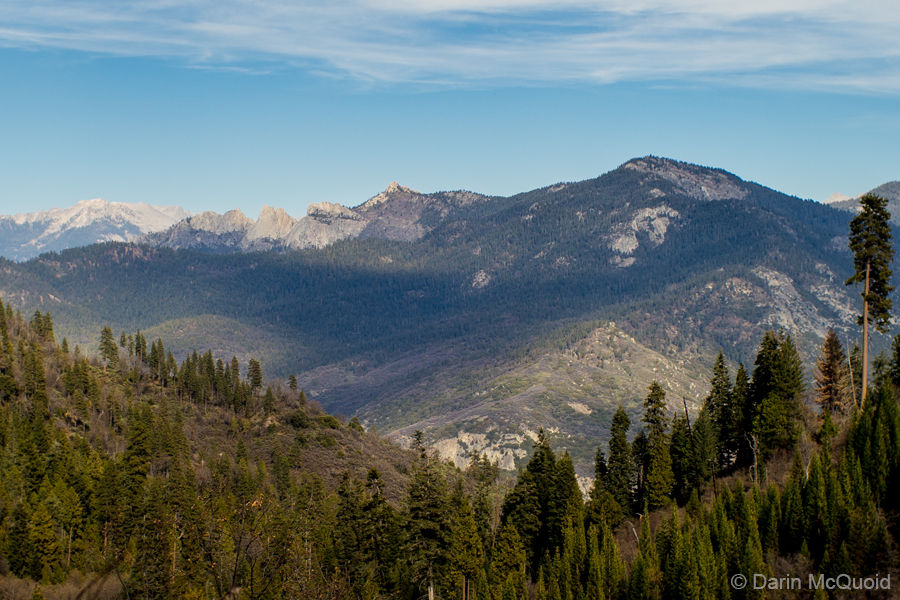 All downhill from here, we end up throwing on down jackets for the wind.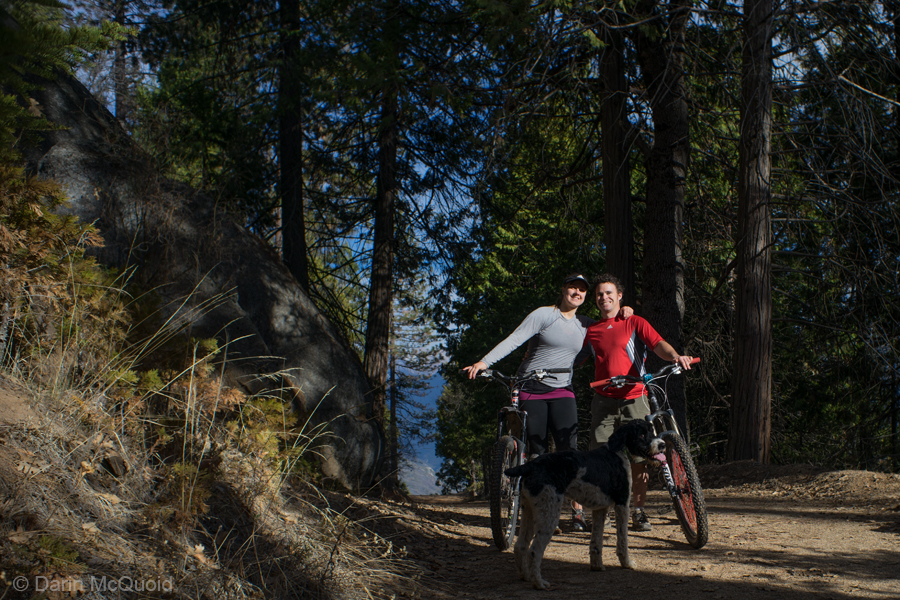 Coasting down...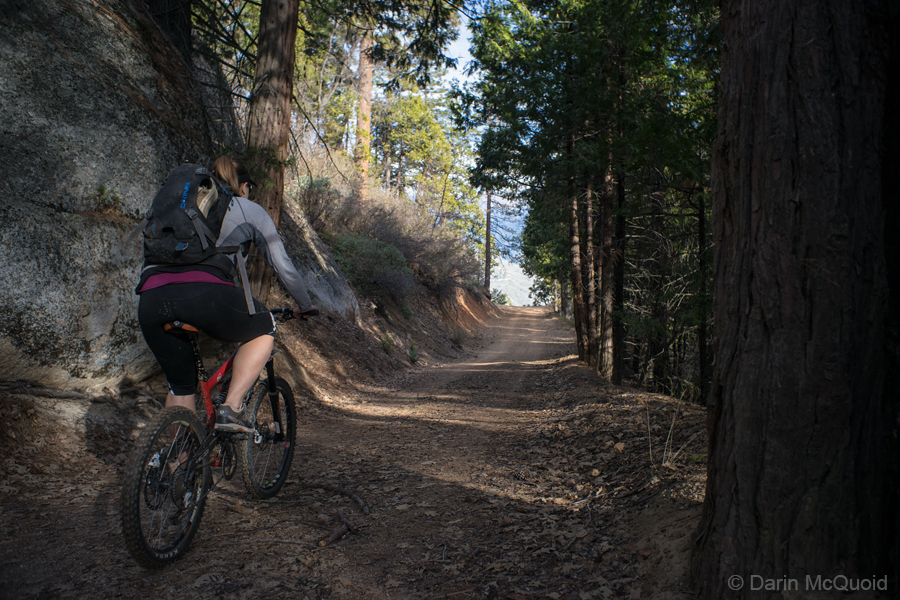 More downhill, no longer level with Castle Rocks.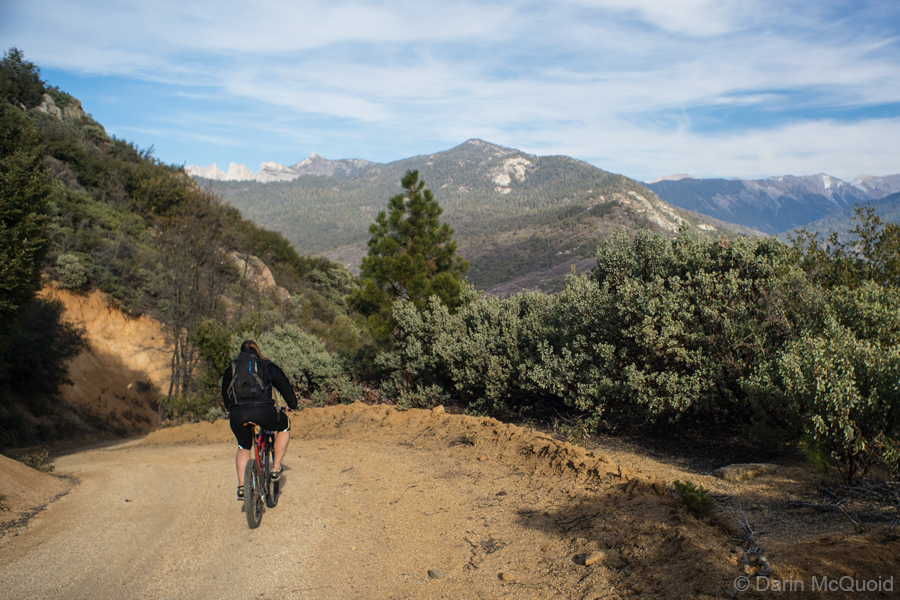 We'll return to Homer's Nose one day. Almost making it just motivates us more, and each day gains length like the Giant Sequoias.