Once again I'd like to thank our sponsors for the prizes: a pair of Astral Rasslers, a Kokatat Hydrus 3L Stoke Drytop and $50 Kayak Shed gift certificate from PNW Kayakers.


Wildcard winners are here. After much thought and debate we come away from some great entries with two winners. It was a tough round to call, there were a lot of great images that would have advanced earlier, but the competition was impressive in this round.
Here is the first by Eric Chance. 50-50 is a tough drop to get a good shot of, or have a good line off. Here with Aniol Serrasolses styling it we have both at the same time. The lighting is dramatic and it feels like you are there with the water droplets in the air. It has just the right mixture of tones.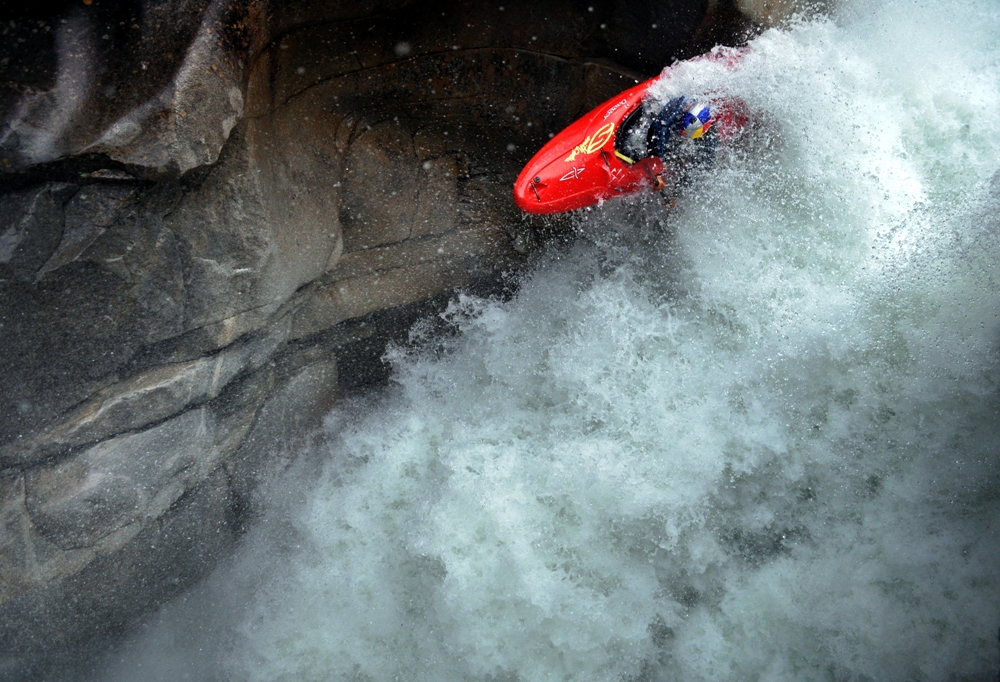 The second is because the light in this shot by Lee Timmons is magical. The paddler position not so much, and I'd like a slightly different crop and would remove the purple fringing, yet it still captures a bit of magic, pure and simple.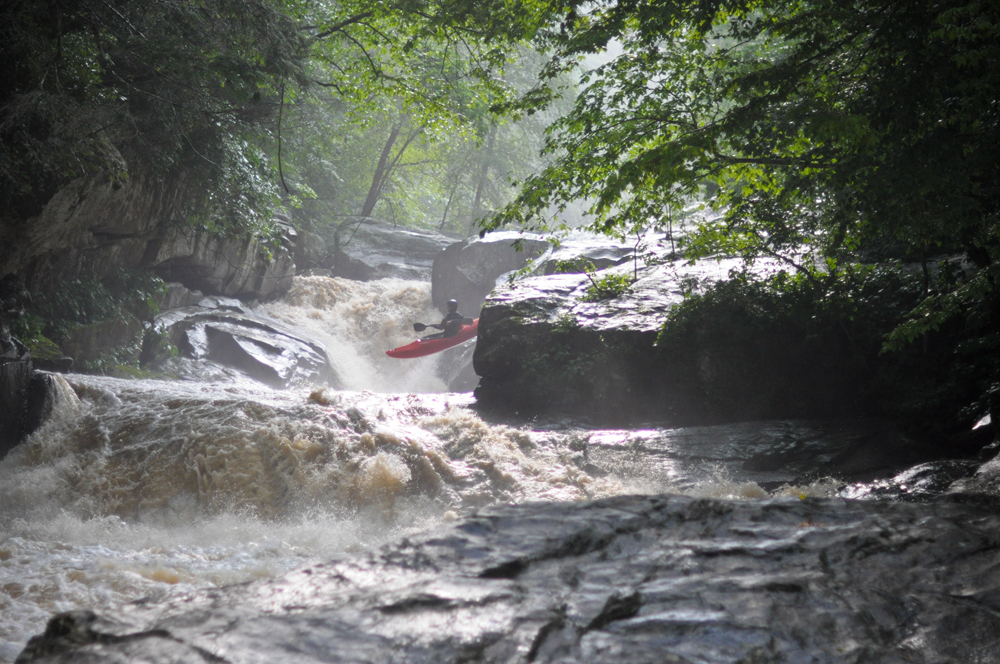 Runners up:
This shot by Jim Janney just makes me want to be there. It's a commonly shot drop, but I like the included scenery and the exposure is dead on. I'm going to go out on a limb and guess that it was shot with a Nikon camera in Vivid jpg mode because the shadows are too black and the red is over saturated. Regardless, it's a beautiful place and the paddlers position is good, you can just see him staying forward and ready to get the big auto-boof. Unfortunately it's a piece of river we've seen often before.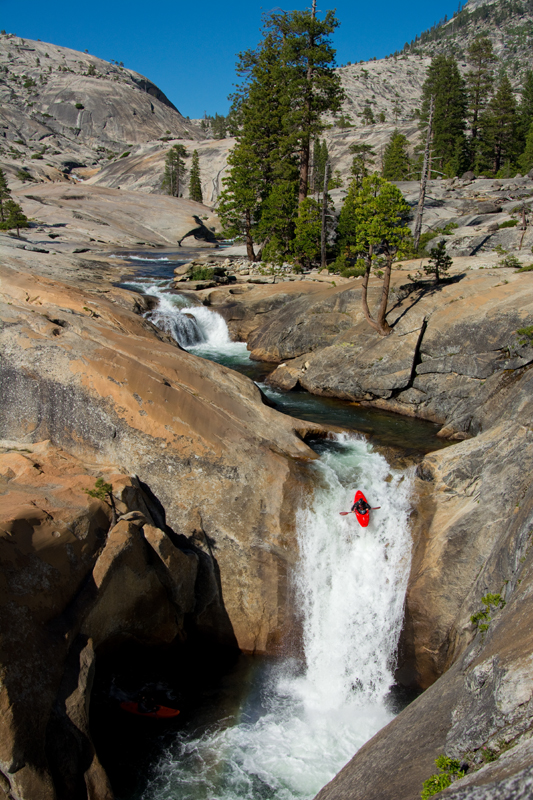 This is a great shot by Mikkel St. Jean-Duncan but the paddlers position is just a little too passive for me.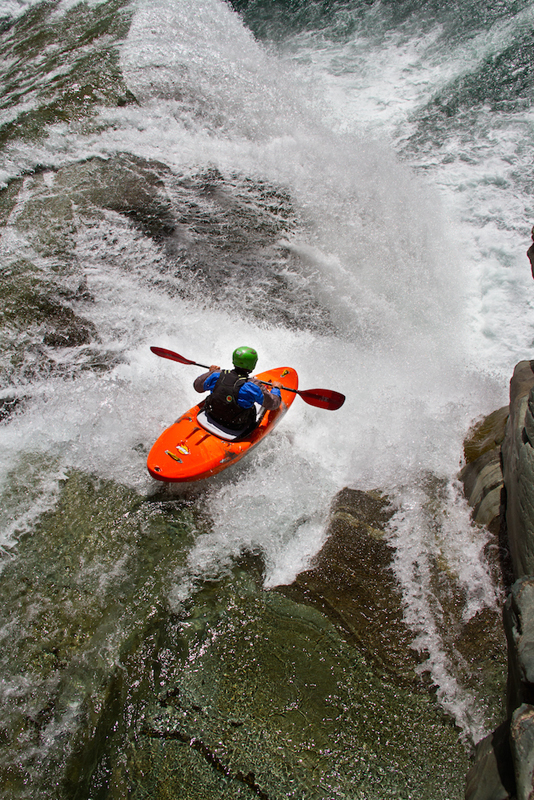 The composition in this shot by Sara James is just great. The paddler is taking an active stroke and there is a great sense of suspense. Unfortunately on a technical level the over exposed whitewater and motion blur detract from the moment.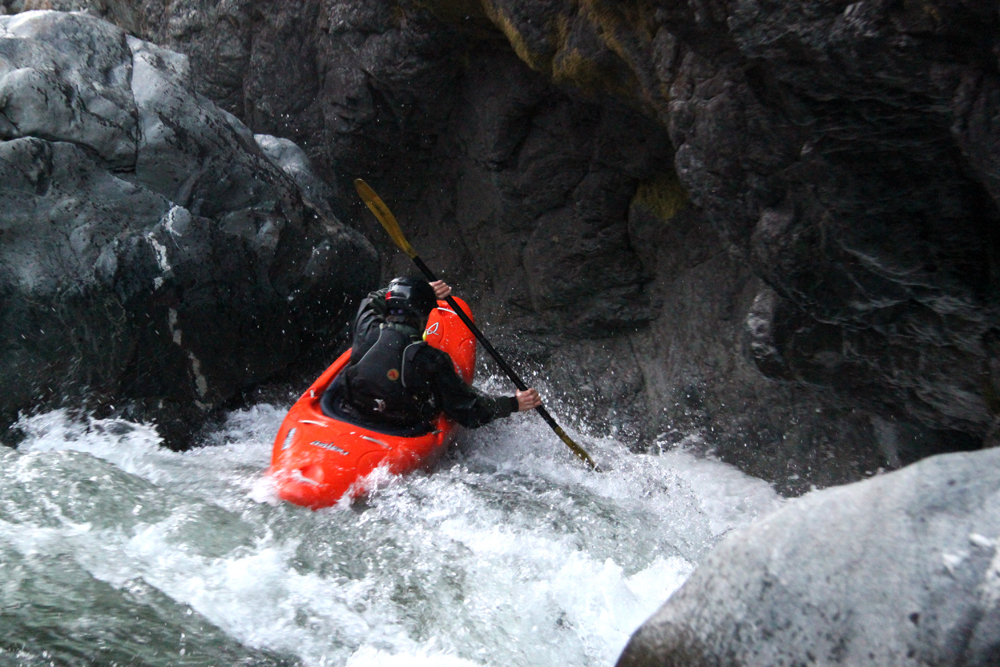 This is a great super crisp shot by Mícheál Howard but in my opinion really needs shallower depth of field to capture the goal of isolating the paddler.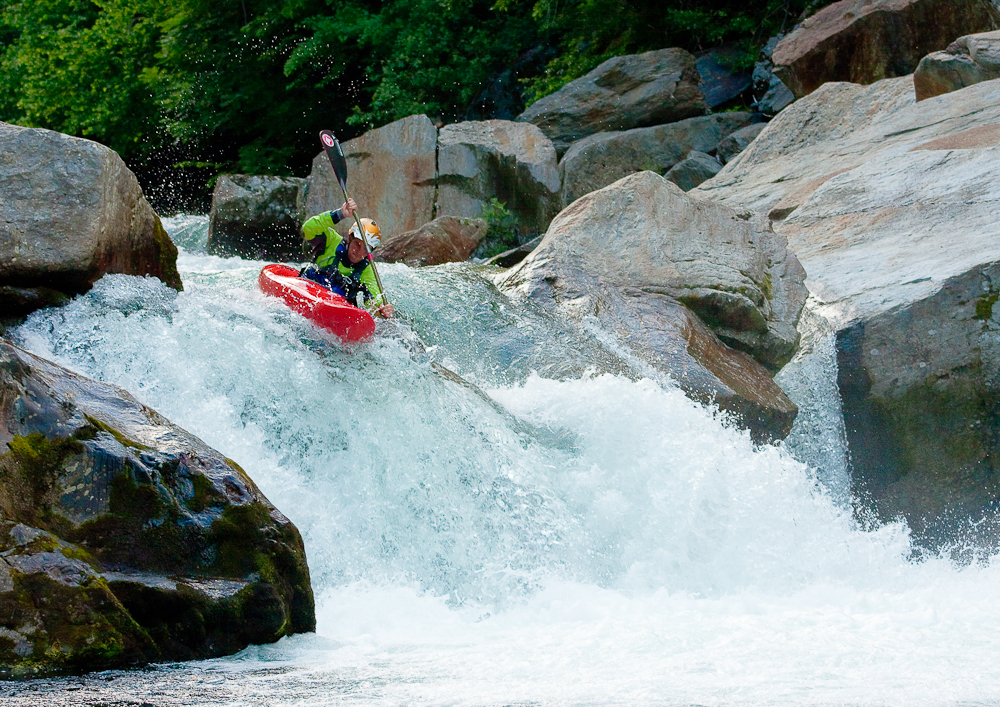 The light in Chile can be super contrast and tough to deal with. There is just too much dead black space in this image by Ian Buckley, and the dented boat detracts from the overall ascetic. It's a tough round to say the least!
The light and composition are beautiful in this image by Sam Voigt, but the paddlers position is painfully passive, it just looks like he is floating into death.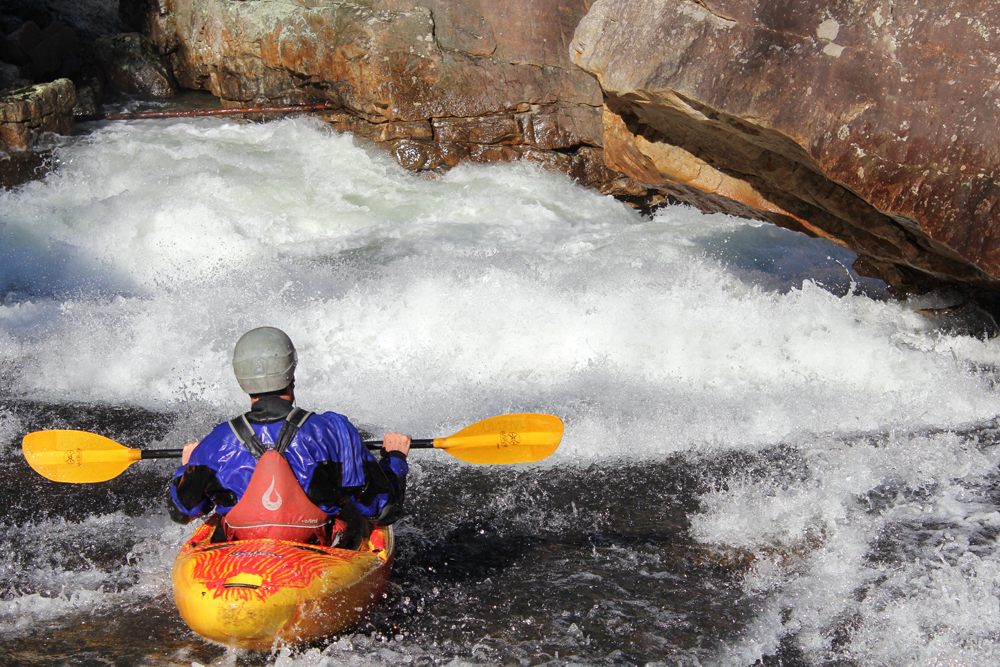 Great light & focus in this shot by Bryon Dorr. To me this shot needs two things to make it work, most importantly in a image where the subject is a face it needs eye contact of some sort. Second we either need no boaters in the background or shallower depth of field so they are not distracting, but here we can read teva on the jersey and it's distracting.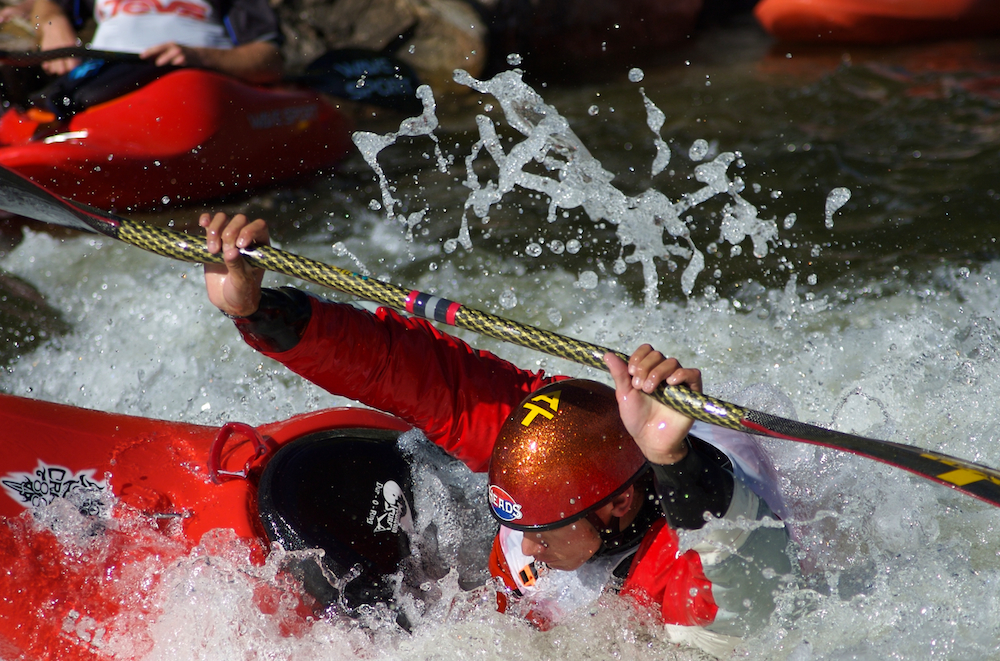 John Websters shot almost made it. I love the light on the rocks and grass, the paddler is getting what looks like a tough boof and it's a location that has not been photographed to death. It's just a bit over exposed though.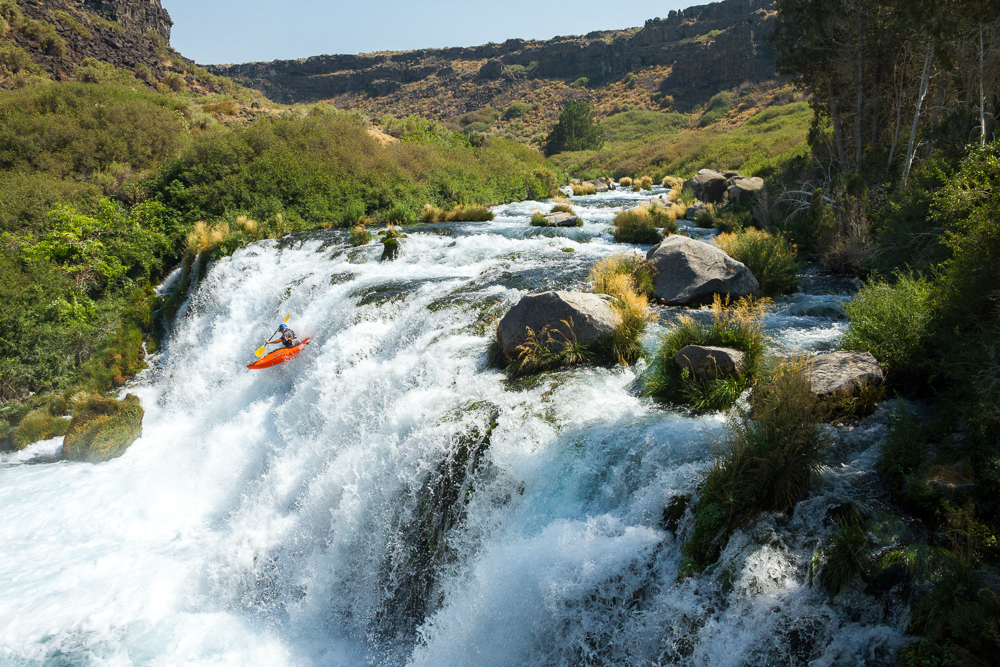 Noah Frasier has a nice shot of what I believe is Zwicks, but goes to show that at this point in technology and the competition a point and shoot camera just can't freeze action well enough to compete.